LITTLE VILLAGE — After a smokestack demolition left Little Village streets covered in a cloud of dust, the developer responsible is now apologizing while pointing the finger at a contractor.
But the local aldermen — and Little Village residents, say the developer's apology is "too little, too late."
"The finger should be pointing straight at Hilco," Ald. Michael Rodriguez (22nd) said.
Roberto Perez, CEO of Hilco Redevelopment Partners, apologized for the "anxiety and fear" caused by the smokestack toppling at the century old coal plant amid the coronavirus pandemic, which affects respiratory health.
Perez blamed the disaster on their primary demolition contractor, MCM Management Corp., for failing to contain the dust cloud. Hilco has fired that contractor, Perez said, and hired Heneghan Wrecking Company in its place.
Hilco received a $19.7 million tax subsidy from the city to redevelop the site into a massive, 1-million-square-foot distribution center.
RELATED: Planned Explosion Covered Little Village In Dust During Respiratory Pandemic — Why Did The City Let It Happen?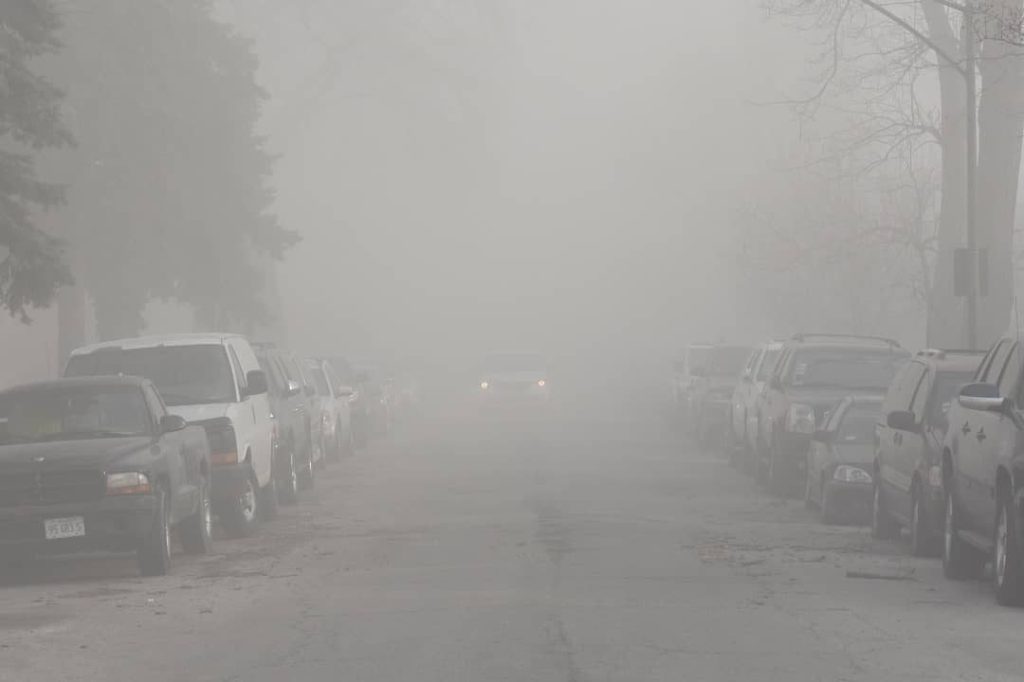 The planned implosion was conducted by "one of the most recognized implosion experts in the country who hired by our primary demolition contractor on site," Perez said. Hilco expected the implosion expert would follow the permit plan approved by the city, he said.
"Despite the assurances we received from our implosion expert, the measures that were to be implemented were not sufficient to contain the dust that migrated off-site," Perez said.
But this isn't the first time Hilco has worked with MCM Management Corp. and something went wrong.
In 2014, Hilco and MCM Management Corp. oversaw another project where nine workers were hospitalized after a roof collapsed at a worksite in Maryland, according to the Baltimore Sun. 
The workers were dismantling a former steel mill when the roof gave away at the site. Four of the workers were critically injured, according to the report. 
Most recently, in December, a worker plummeted 50 feet to his death at the old Crawford Coal Plant in Little Village.
On Monday, Controlled Demolitions, a subcontractor of MCM Management Corp., deferred questions to Hilco. MCM Management Corp. could not be reached for comment. 
In the statement, Perez said the company is stopping all future implosions of the site moving forward. 
Asked why the company decided to move forward with the implosion during the coronavirus crisis, Hilco spokeswoman Julia Sznewajs declined to answer.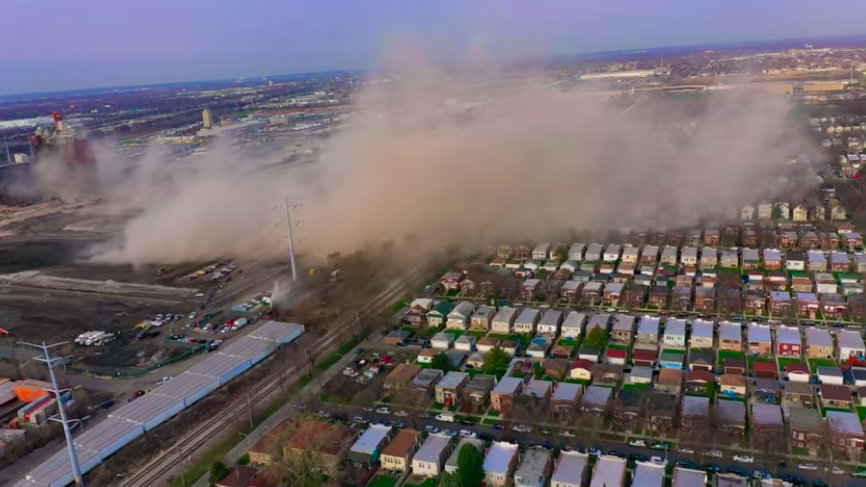 Perez said Hilco is cooperating with the city and other agencies during their investigations.
"As a real estate redevelopment company, we take pride in our track record of exceeding expectations for all phases of our redevelopment projects and this unintended result is not acceptable," he said.
On Monday, Mayor Lori Lightfoot issued a stop work order at the site and promised to investigate, saying Perez was "embarrassed and contrite."
Now, the city is testing air quality and soil to determine what was in the dust. City crews have also distributed masks to nearby homes, residents told Block Club.
Hilco is also sending people door-to-door to address neighbors' concerns and planned to distribute 10,000 masks to the neighborhood.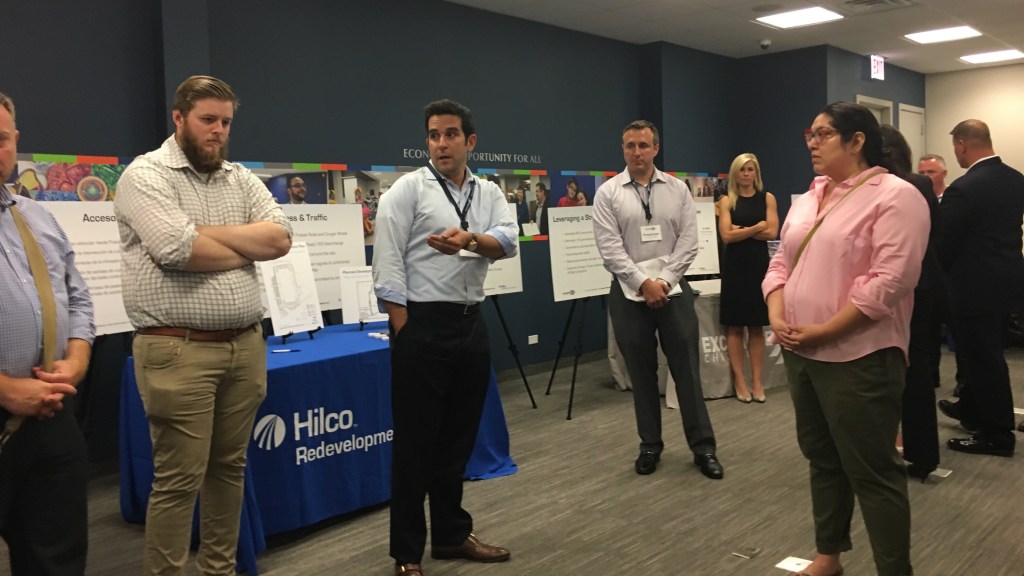 Too little, Too late
But Ald. Michael Rodriguez (22nd) said Hilco's response is too little, too late.
"As the people of Little Village try, literally, to catch their breath, the fingers of blame are pointing in every direction," Rodriguez said in a statement.
"Now Hilco is pointing its finger at the company that they hired to take that tower down. But the finger should be pointing straight at Hilco," Rodriguez said.
"The statement they released last night is a classic example of too little, too late. The damage has been done. Now our community must decide whether or not these are the kind of neighbors we want."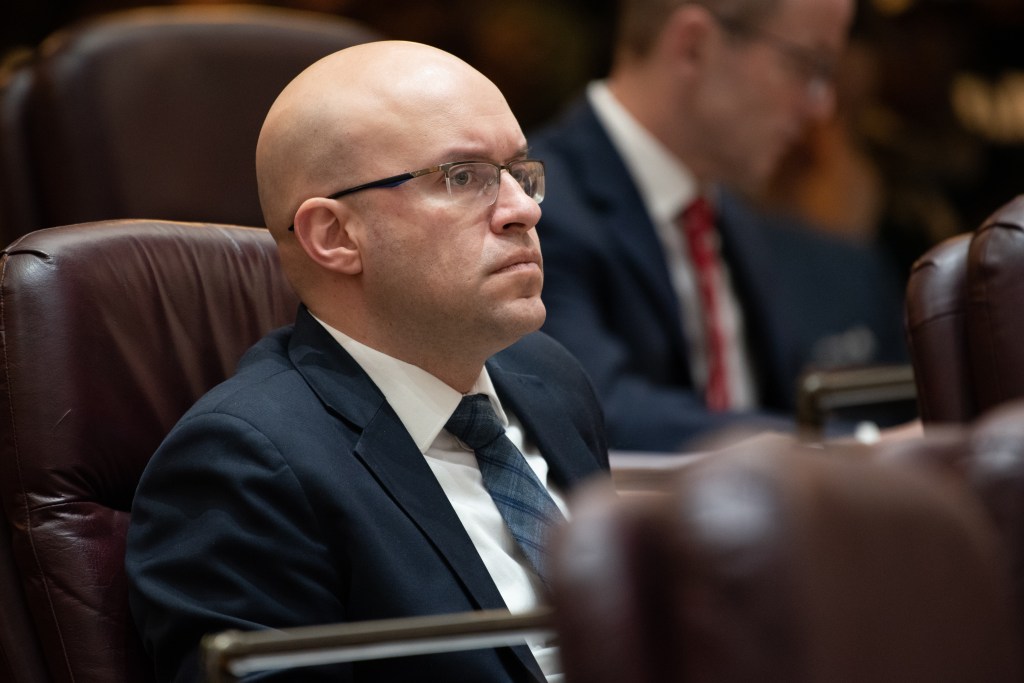 The day after the implosion, Rodriguez said Hilco was "disingenuous" about its effort to keep the dust at bay, and "dishonest" about giving residents adequate warning.
But Rodriguez also took some blame, saying he should have warned neighbors faster himself.
"At this point, I wish I would have alerted residents but I didn't, and for that I'm very sorry," he said.
Residents criticized Rodriguez and the city for failing to notify them in advance of the implosion. 
"We get more notification with street cleaning, honestly," Little Village resident Lucky Camargo said. "Would this be happening in Lincoln Park or Lincoln Square? …I doubt it."
What was inhaled?
Since the outset, Kim Wasserman, executive director of the Little Village Environmental Justice Organization, and neighbors have lobbied the city to prevent the project from moving forward. After Saturday's implosion, that the LVEJO lobbied city officials to postpone, Wasserman said they want Hilco to abandon redeveloping the site.
"We want them to pack up and go," Wasserman said.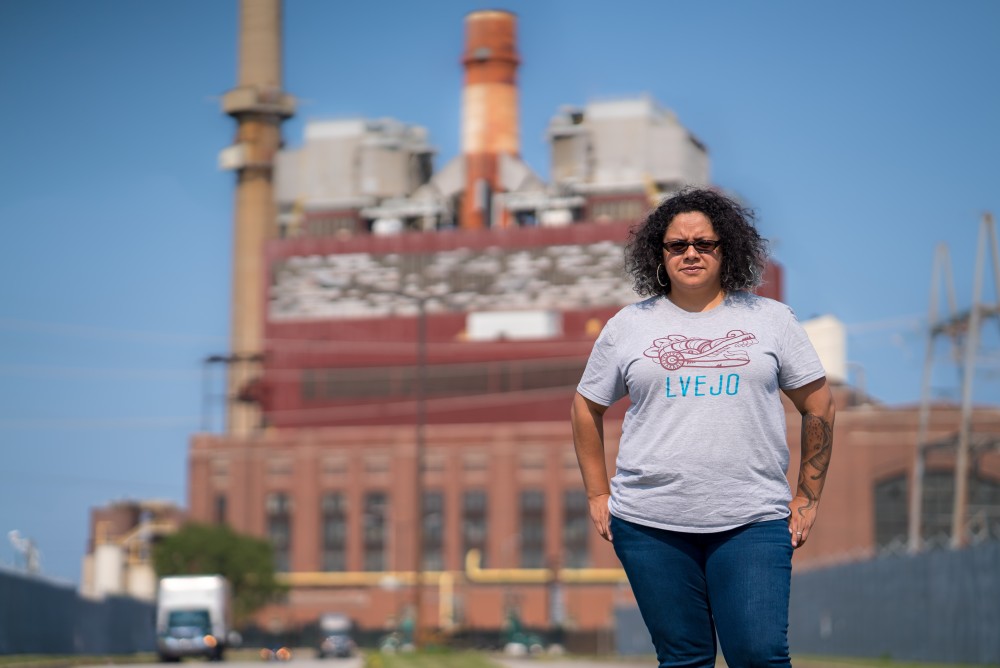 The environmental group is asking the Chicago Department of Public Health release a guideline on how people can clean the dust that came into their homes, Wasserman said.
"We can't give that advice because we don't know what was in the dust," Wasserman said.
Hilco also needs to pay for the medical costs of nearby residents after blanketing the neighborhood in unknown dust, Wasserman said.
"We don't know what [neighbors] inhaled, we don't what they were exposed to…we don't know how that will impact their health on top of the COVID-19 crisis," Wasserman said.
Resident Alexandra Pérez said two representatives from the company stopped by to ask them for their concerns on Monday.
But Pérez balked at the company's reactionary efforts. They should have done this kind of outreach before the implosion happened instead of leaving rolled-up fliers clandestinely in people's fences, she said.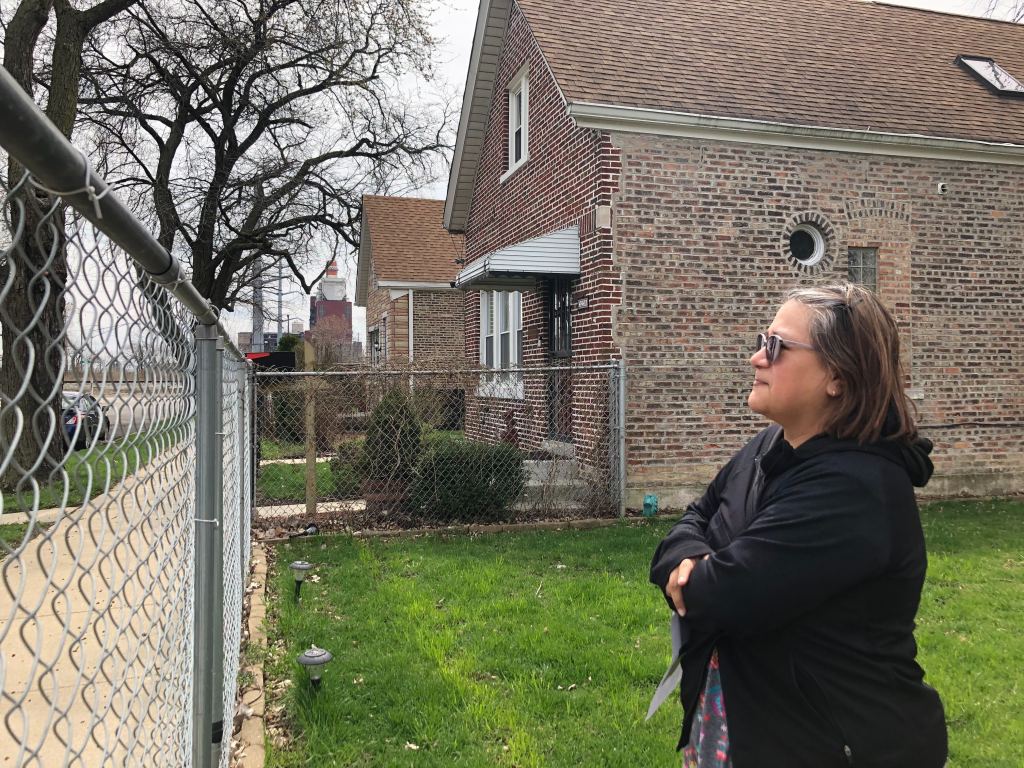 The lifelong Little Village resident said she wants Hilco to leave.
The community "won't benefit from" another warehouse, Pérez said.
"Those jobs will be given out to [people] outside the community so what's the point."
Block Club Chicago's coronavirus coverage is free for all readers. Block Club is an independent, 501(c)(3), journalist-run newsroom.
Do stories like this matter to you? Subscribe to Block Club Chicago. Every dime we make funds reporting from Chicago's neighborhoods.
Already subscribe? Click here to support Block Club with a tax-deductible donation.
RELATED COVERAGE: 
What Was In Dust Cloud That Covered Little Village? City Aims To Release Report This Week, Lightfoot Says
City Watchdog, Lightfoot Announce Parallel Investigations Into Little Village Dust Cloud
Planned Explosion Covered Little Village In Dust During Respiratory Pandemic — Why Did The City Let It Happen?
Mayor Shuts Down Crawford Coal Project After 'Unacceptable' Dust Cloud Descends On Little Village
Dust Cloud Envelops Little Village After Smokestack Demolition: 'My Lungs Started Hurting'
After Old Crawford Coal Plant Smokestack Blown Up, Little Village Residents Worry About Dust During Global Pandemic
Old Crawford Coal Plant Smokestack Will Be Blown Up Saturday In Little Village
After Worker's Death, Hilco Resumes Work At Old Crawford Coal Plant Site In Little Village
Little Village Residents Search For Answers After Worker Dies At Old Crawford Coal Plant Site
Demolition Of Crawford Coal Plant Suspended After Worker Falls To His Death
Worker Falls To His Death In 'Tragic Accident' At Crawford Coal Plant In Little Village
After Little Village Residents Told To Stay Inside During Coal Plant Demolition, City Says It Will Inspect The Crawford Site Every Week
City Tells Worried Little Village Residents To 'Limit Outdoor Activities' As Crews Demolish Old Coal Plant
Illinois EPA To Detail Clean-Up Efforts Of Old Little Village Coal Plant Site Tuesday
Controversial Little Village Distribution Center Gets $19.7 Million Tax Break Approval From City Council
Massive Little Village Warehouse On Old Crawford Coal Plant Site Approved By City Council
Semi-Trucks Are Taking Over Little Village, Neighbors Say — And Giant Warehouse Plan Will Make It Worse
After Post-Arrest Absence, Ald. Muñoz Returns To City Hall To Argue For Tax Break For Little Village Project
Massive Little Village Warehouse On Old Crawford Coal Plant Site Approved By City Council
Huge Distribution Hub Likely Replacing Crawford Coal Plant — Meaning More Dirty Air For Little Village, Critics Say
Little Village Neighbors Demand City Stop Crawford Redevelopment Plan
Developer Behind Controversial Little Village Warehouse Buys Fisk Generating Station In Pilsen, Alderman Says
Old Fisk Generating Station Site In Pilsen Would Become Giant Data Center Under Developer's Plan