LITTLE VILLAGE — A $100 million plan to redevelop the old Crawford Power Plant site into a distribution center drew sharp opposition from residents who are concerned about more truck traffic in Little Village at a meeting Tuesday night.
During the open-house meeting at Second Federal Community Room at 3960 W. 26th St., Hilco Development Partners unveiled plans to create a 1-million-square-foot warehouse and distribution center on the former Crawford Generating Station site. 
The proposed facility, called Exchange 55, will be used as a distribution site for e-commerce and logistics companies, Hilco CEO Roberto Perez told Little Village residents. The new facility would be in line with city's plan to modernize Little Village's industrial corridor, he said.
When completed, the facility is expected to bring 178 permanent jobs for Little Village residents, he said.
"We have a track record of remediating facilities, responsibly demolish them, [and investing] the money [to build a facility for other companies] to bring their goods into the facility,"  Perez said.
But several residents said they were opposed to the facility that would bring more semi-trucks to Little Village, a neighborhood already inundated by diesel trucks from other industry in the community.
"When I travel down Pulaski and 31st, it's not a pleasant drive with the number of semi-[trucks] already on the streets," neighbor Lucky Camargo said.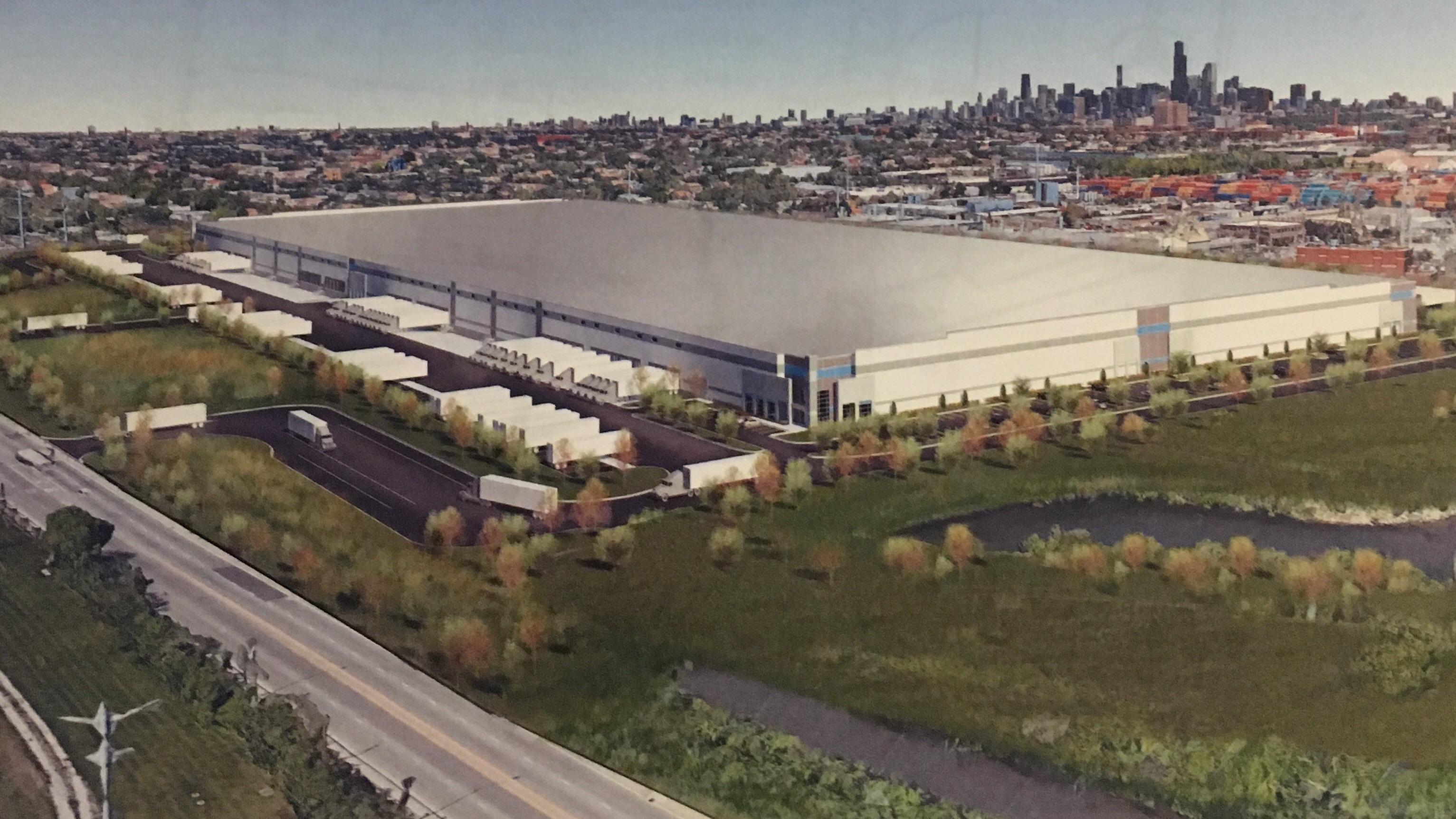 Kim Wasserman, executive director of the Little Village Environmental Justice Organization, also said residents are concerned about any project that would bring more diesel trucks to the neighborhood. Wasserman asked officials if there were alternative options, including electric trucks, that they were considering so the site would not be "diesel intensive."
Perez said Hilco would build charging stations to power electric trucks and would "encourage prospective tenants" to forgo diesel and use electric semi-trucks instead. However, he declined to quantify the number of tenants using an electric truck fleet at their existing distribution facilities.
Ultimately it would be up to the tenant" on whether they would adopt an electric fleet, said Jeremy Grey, Hilco director of development. 
Under the proposed plan, the truck entrance will be pushed to the south end of the site, Grey said. The facility will be a quarter mile from I-55 and said the facility's operators would be "encouraging truck traffic to go directly to I-55," he said.
"The site can be rail served, which can cut down on truck traffic, and there is a barge component as well," Grey said. "We do feel like we are exploring different options here."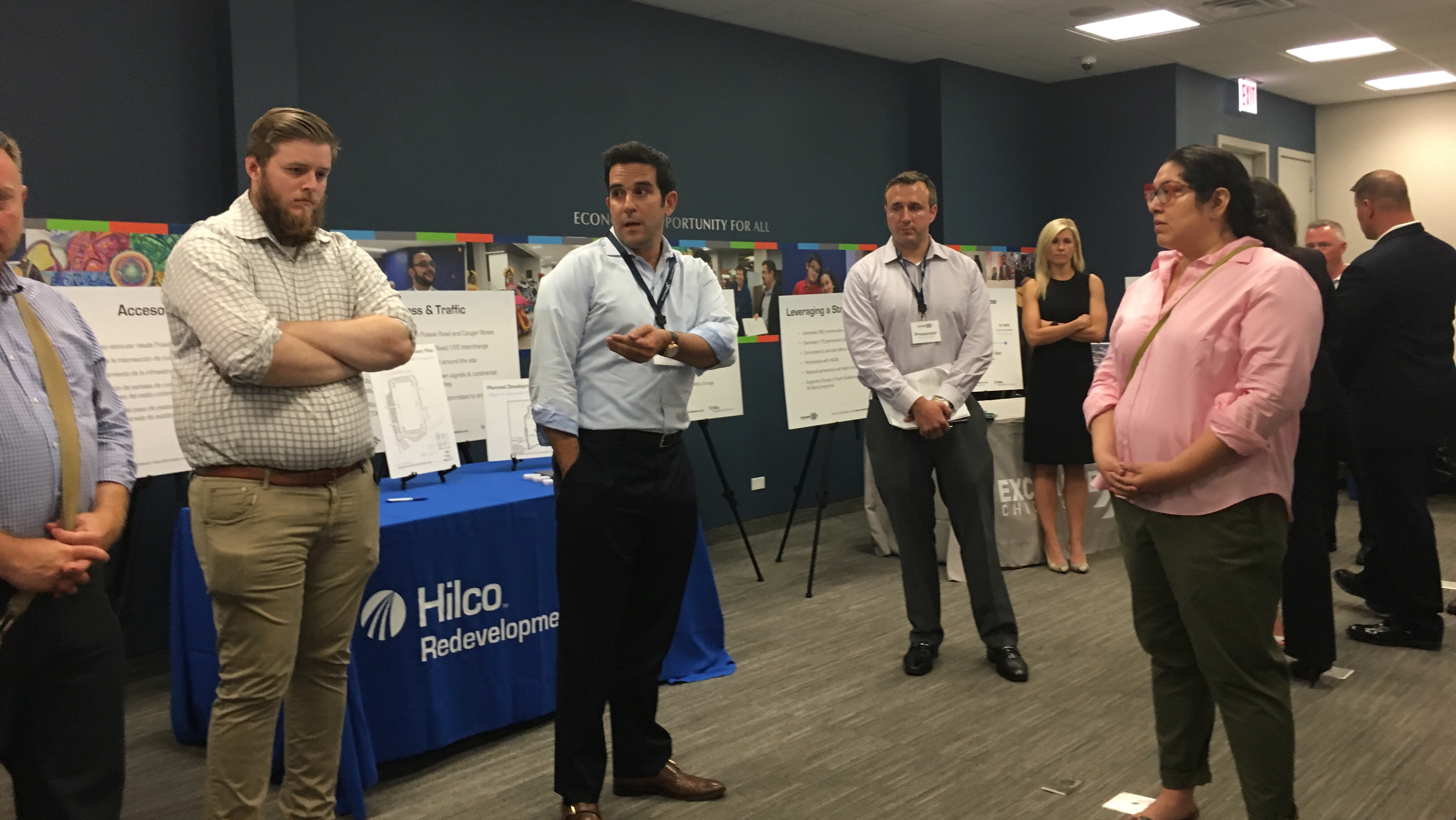 Residents pitch greenhouse for site
Little Village Environmental Justice Organization members urged Hilco to consider alternatives for the site and presented plans for an 850,000-square-foot greenhouse for urban farming to utilize many of the resident's agricultural skills and serve restaurants in Little Village.
Ward Miller, executive director of Preservation Chicago, urged Hilco officials to consider an adaptive reuse of the red brick buildings on the property. The Crawford plant was built in 1924, according to the Chicago Tribune.
"If you were to save the red brick building and build your structure behind this, you can let those buildings be used for great things…in the future," Miller said.
Jose Acosta-Cordova, environmental planning and research organizer at the Little Village Environmental Justice Organization, urged Hilco to reconsider their plan.
"This is about justice," Acosta-Cordova said. "This coal plant polluted the neighborhood for [about 100 years], and to replace it with a logistics center will only continue to pollute the community."
The Crawford Power Plant was shut down in 2012 after community-led efforts raised concerns about the impact coal pollution was having on the health of Little Village residents. The Northbrook-based company purchased the 70-acre site in the Little Village Industrial Corridor in 2017.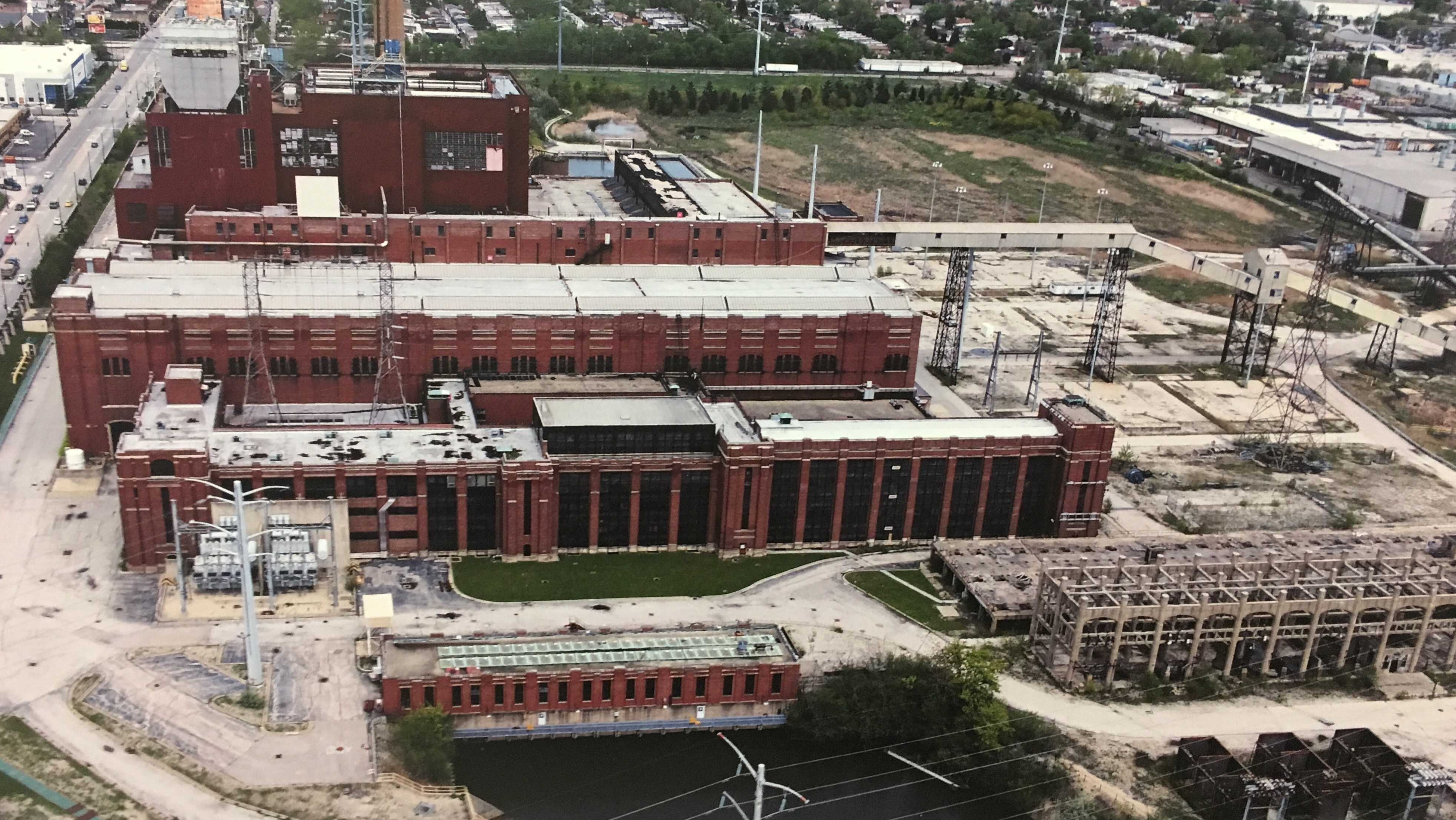 The developer is seeking a zoning change. Zoning and planned development meetings will announced at a later date, Ald. Ricardo Muñoz (22nd) said.
Hilco plans to begin demolition later this year and remediate the land in 2019. If all goes well, the project is expected to be completed in 2020.
Another meeting on the project is scheduled for Thursday, Aug. 16 from 10 a.m to noon at Josefa Ortiz de Dominguez Elementary School, 3000 S. Lawndale Ave.
Do stories like this matter to you? Subscribe to Block Club Chicago. Every dime we make funds reporting from Chicago's neighborhoods.