LITTLE VILLAGE — As neighbors ask for more testing while the dismantling of the old Crawford Coal Plant in Little Village is underway, a city official warned them to limit their outdoor activity as work is happening on the site.
At a meeting meant to discuss the remediation and demolition of a nearly century-old coal-fired power plant at 3501 S. Pulaski Road, neighbors asked the developer, city and Illinois Environmental Protection Agency officials to monitor air quality at the site to protect residents.
Officials explained the developer won't be required to test the air quality, but David Graham, an assistant commissioner with the city's Department of Public Health, told nearly 100 neighbors "kids and people with breathing problems" and people who "are sensitive to dust" should "limit outdoor activity" as work is completed on the site.
Residents criticized the city's response, saying the burden should not be placed on Little Village residents but instead on the developer, Hilco Development Partners, which is razing the property to make way for a million-square-foot distribution warehouse.
"I asked you, 'How do I protect myself?' … And you tell me, 'Close my windows and shut my doors,'" said a resident who lives near the Hilco property. "What are you doing to protect us?
"I have the right to be in my yard. I have a right to walk to work. I have a right to breathe — so you need to do something. [Don't tell] me, 'Shut my door and shut my windows.'"
In response, Graham said the city's Department of Public Health would do its best to protect the residents' health but didn't provide a specific plan of action. He then moved on to the next question.
Graham declined to answer Block Club's questions after the meeting and instead deferred all questions to the the agency's public relations officials.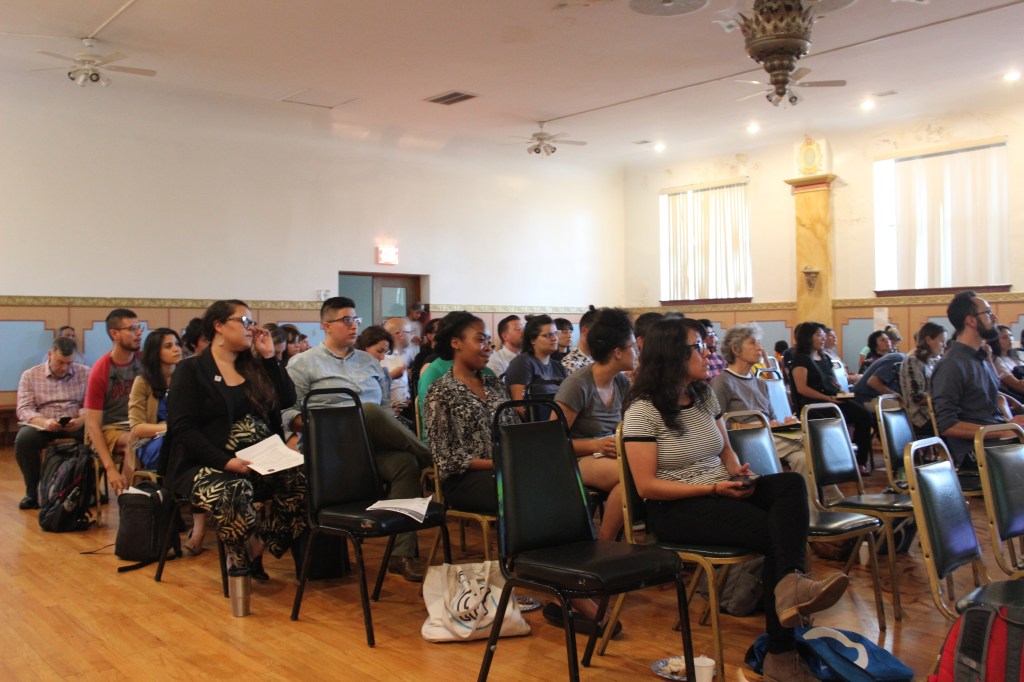 At the community meeting Tuesday night at Universidad Popular, residents and members of the Little Village Environmental Justice Organization put pressure on city and state agencies to require Hilco Development Partners to monitor the air quality and conduct additional testing outside of the property's boundaries.
The meeting came at a request to the Illinois Environmental Protection Agency after Hilco reneged on a "promise to be transparent and share information" with neighbors, said Kim Wasserman, executive director of the Little Village Environmental Justice Organization.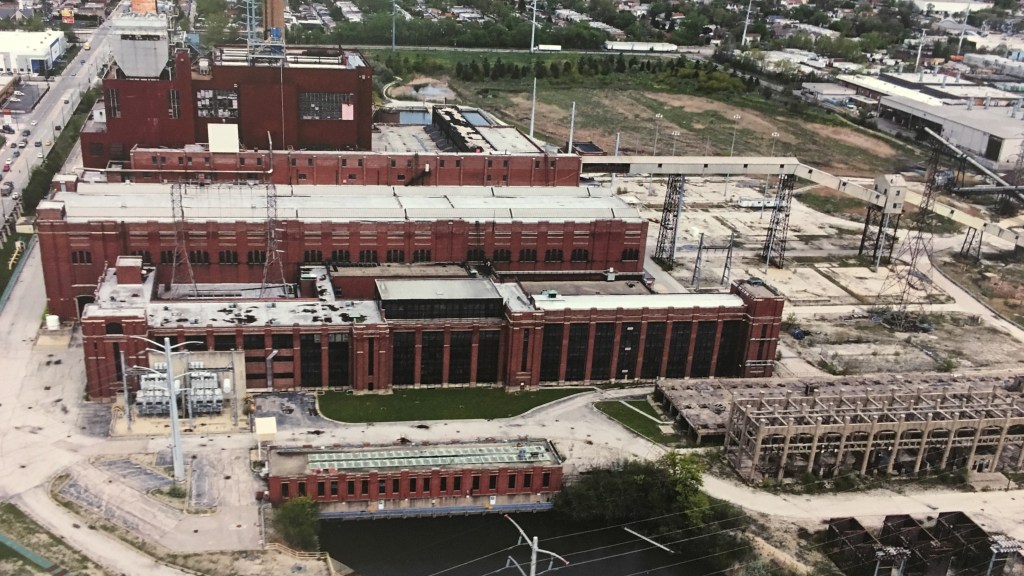 Neighbors want the state and the city to make sure Hilco is working not only to keep on-site workers safe but for the surrounding community that is affected by the remediation and demolition process, Wasserman said.
"People are frustrated because we are asking, 'How do I protect myself?' … And you are telling [us] to shut my door," Wasserman said. "Why is it on us and not the company who claims to care about our neighborhood?"
On Wednesday, Hilco Development Partners countered the claim the company had not been transparent. The company "proactively kept the community and other stakeholders up to date" on remediation, demolition and construction activity through a development-specific website, Hilco representative Jen Scully said in a statement.
Hilco has been in "constant communication" with the city, the IEPA, Little Village Chamber of Commerce, the Hispanic American Construction Industry Association, Illinois Hispanic Chamber of Commerce and other local groups, the statement read. Hilco is in good standing with regulatory agencies and cited 76 instances of community engagement or meetings with groups regarding the project.
"We are fully committed to responsibly redevelop this former power plant and will continue to communicate our efforts and project status with full transparency," Scully said.
Last year, Hilco received City Council approval to remediate the old coal plant site and build a 1-million-square-foot distribution center in its place. The controversial project was approved despite vehement opposition from some Little Village neighbors.
Hilco is currently enrolled in the state's voluntary site remediation program, said Tony Hall, an Illinois Environmental Protection Agency representative. As part of the program, the company has undergone three rounds of soil and groundwater contamination testing, he said, and the agency has requested another round of testing. 
Contaminates found at the property include polynuclear aromatic hydrocarbons, metals, toxicity characteristic leaching procedure and total petroleum hydrocarbon, Hall said. 
Neighbors asked why testing was not conducted beyond the boundaries of the property given the type of industry that polluted the community for years. Under the voluntary remediation program rules, Illinois Environmental Protection Agency officials only request testing to be conducted on site.
The city conducted at least six inspections at the site this year, Graham said. In one instance, the agency received a video from workers documenting dust blowing around at the site, Graham said.
The contractor was ticketed and fined a nominal amount, "probably less than $10,000," Graham told residents.
Graham said the old Crawford Coal Plant site would follow the same regulations as if it were being converted into a park, school or library.
"We are going to be doing things exactly the same way" by making sure dust is limited and asbestos is removed safely, he told community members. 
Keith Harley, a lawyer with the Chicago Legal Clinic, argued the remediation of the Crawford plant was the first of its kind in the state of Illinois and the process to remediate the site should be treated with extra precaution.
Hilco has also purchased the Fisk Power Plant in Pilsen and has plans to remediate and demolish part of that property to make way for a giant data center.
Wasserman said she recognized the limitations of city and state regulatory bodies but Little Village neighbors will continue to ask city officials to push the developer to conduct more testing on the site. The aldermen and Mayor Lori Lightfoot need to adopt new codes to hold developers accountable for their environmental impact, she said.
"I don't understand how [the now-owners of a] facility that has been here for nearly 100 years [aren't] required to test the houses that are literally feet away from their property," Wasserman said. "This is exactly why we are fighting. This is why we fought 12 years ago to shut down the coal power plant and we will continue to fight to hold Hilco accountable."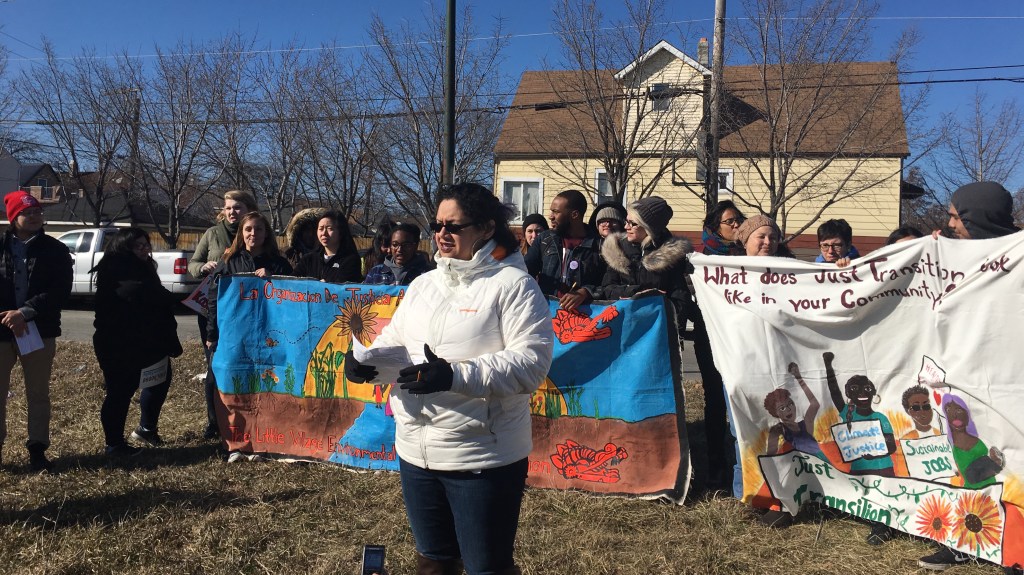 A Hilco representative was present but did not speak at the meeting.
The Crawford Power Plant was shut down in 2012 after community-led efforts raised concerns about the impact coal pollution was having on the health of Little Village residents. 
The Hilco plan has sparked anger among residents who fear the distribution center will bring more diesel trucks and increase pollution in the neighborhood.
The distribution center is expected to be completed in 2020.
RELATED COVERAGE: 
Illinois EPA To Detail Clean-Up Efforts Of Old Little Village Coal Plant Site Tuesday
Controversial Little Village Distribution Center Gets $19.7 Million Tax Break Approval From City Council
Massive Little Village Warehouse On Old Crawford Coal Plant Site Approved By City Council
Semi-Trucks Are Taking Over Little Village, Neighbors Say — And Giant Warehouse Plan Will Make It Worse
After Post-Arrest Absence, Ald. Muñoz Returns To City Hall To Argue For Tax Break For Little Village Project
Massive Little Village Warehouse On Old Crawford Coal Plant Site Approved By City Council
Huge Distribution Hub Likely Replacing Crawford Coal Plant — Meaning More Dirty Air For Little Village, Critics Say
Little Village Neighbors Demand City Stop Crawford Redevelopment Plan
Developer Behind Controversial Little Village Warehouse Buys Fisk Generating Station In Pilsen, Alderman Says
Old Fisk Generating Station Site In Pilsen Would Become Giant Data Center Under Developer's Plan
Do stories like this matter to you? Subscribe to Block Club Chicago. Every dime we make funds reporting from Chicago's neighborhoods.