CHICAGO — As Little Village neighborhood worry about a dust cloud that covered their homes Saturday, Mayor Lori Lightfoot said a report on what the dust cloud contained could be released this week.
Speaking at a press conference Monday, Lightfoot said preliminary results from the city's investigation into the dust cloud would be released in the coming days. City crews have been working since Saturday, when "unacceptable" dust clouds covered Little Village after a planned implosion at the old Crawford Coal Plant, to collect residue, Lightfoot said.
Activists had begged the city not to allow the demolition, but it instead proceeded with representatives from the city's Department of Health, Buildings and Fire Department on hand to watch.
RELATED: Planned Explosion Covered Little Village In Dust During Respiratory Pandemic — Why Did The City Let It Happen?
According to reports the city received from developer Hilco before the demolition, there was nothing to "suggest asbestos would have been a problem," said Dr. Allison Arwady, commissioner of the city's Department of Public Health. But the city is collecting more information and samples to ensure remediation was done properly, Arwady said.
The city is also working with the Illinois Environmental Agency to install air quality monitors in the area.
On Saturday, Hilco Redevelopment Partners and its contractor Controlled Demolition Inc. imploded a century-old smokestack, coating the majority Latino neighborhood on the city's Southwest Side in dust. The demolition happened with little notice and in the middle of a respiratory pandemic on Easter weekend.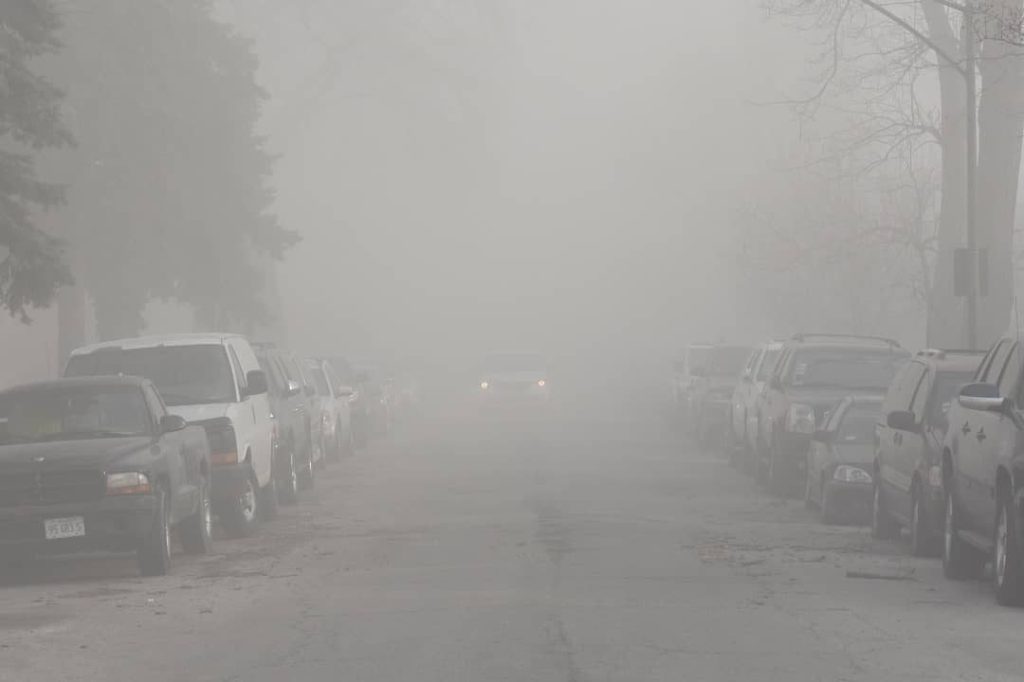 Lightfoot issued a stop work order at the site and promised to investigate. In additions to air quality tests and soil testing, city crews were distributing masks to nearby residents Sunday.
Block Club Chicago has requested remediation reports be made public.
Alds. Daniel LaSpata (1st), Byron Sigcho-Lopez (25th), Rossana Rodriguez-Sanchez (33rd) and Carlos Ramirez-Rosa (35th Ward) were among a dozen aldermen asking the city's Inspector General to investigate the demolition approval and the city's communication with neighborhood before the implosion.
Lightfoot said requesting the investigation is the aldermen's right.
"If the aldermen want to have the inspector general engaged, have at it. But I'm not gonna wait for an inspector general report. We started our work literally on Saturday, worked all through the weekend, and that work is ongoing," she said.
Neighbors have criticized Ald. Michael Rodriguez (22nd), the freshman alderman who represents the area, for failing to notify them about the city-approved implosion.
Lightfoot said Rodriguez had been "very much engaged in this about 10 days out or longer."
"My understanding is he had a lot of direct contact with the CEO of Hilco," Lightfoot said of Rodriguez.
Lightfoot said it is her understanding "both the contractor and the local alderman did give a heads up to nearby residents in advance of Saturday morning; but again, we're gonna make sure we understand all of those details."
Several residents told Block Club they received a flier at 8 p.m. Friday, 12 hours before the implosion, while others in the 3200 Block South Harding said they weren't notified at all.
Rodriguez said Hilco was "disingenuous" about its effort to keep the dust at bay, and "dishonest" about giving residents adequate warning.
"At this point, I wish I would have alerted residents but I didn't, and for that I'm very sorry," he said.
Rodriguez previously told Block Club that he had heard earlier in the week of the implosion. During a press conference Saturday, Rodriguez said he first learned about the implosion on April 2 from Hilco. The freshman said he demanded Hilco Redevelopment Partners notify residents.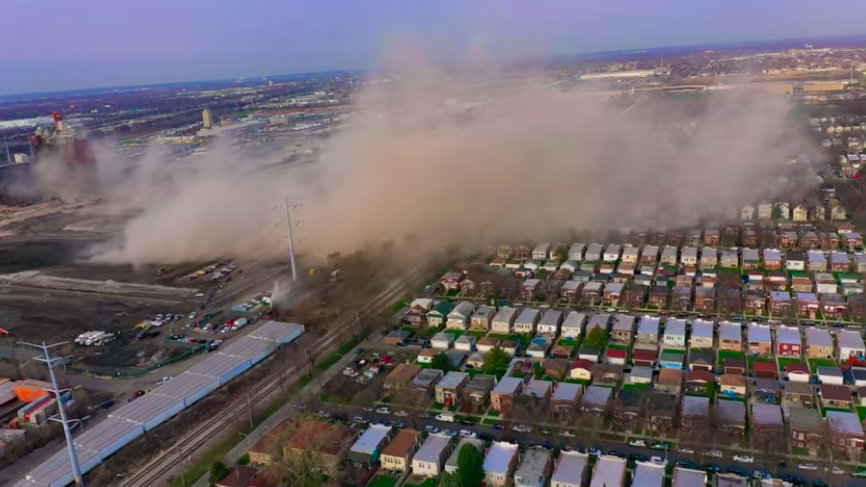 Lightfoot said Hilco Redevelopment Partners made assurances that were not kept.
Hilco's CEO was "embarrassed and contrite … and has committed to full cooperation with us to get to the bottom of this. … That's a bare minimum of responsibility we have to accept," Lightfoot said.
Hilco CEO Roberto Perez released a statement pointing blame at the company's contractor.
"We are working cooperatively with the City of Chicago to review yesterday's demolition event undertaken by our contractor," Perez said. "We are sensitive to the concerns of the community and we will continue to work in full cooperation."
Controlled Demolition, Inc., the project's subcontractor, deferred all questions to Hilco.  
"Per our contract all questions are supposed to go to them," a representative told Block Club.
Block Club Chicago's coronavirus coverage is free for all readers. Block Club is an independent, 501(c)(3), journalist-run newsroom.
Do stories like this matter to you? Subscribe to Block Club Chicago. Every dime we make funds reporting from Chicago's neighborhoods.
Already subscribe? Click here to support Block Club with a tax-deductible donation.
RELATED COVERAGE: 
Planned Explosion Covered Little Village In Dust During Respiratory Pandemic — Why Did The City Let It Happen?
Mayor Shuts Down Crawford Coal Project After 'Unacceptable' Dust Cloud Descends On Little Village
Dust Cloud Envelops Little Village After Smokestack Demolition: 'My Lungs Started Hurting'
After Old Crawford Coal Plant Smokestack Blown Up, Little Village Residents Worry About Dust During Global Pandemic
Old Crawford Coal Plant Smokestack Will Be Blown Up Saturday In Little Village
After Worker's Death, Hilco Resumes Work At Old Crawford Coal Plant Site In Little Village
Little Village Residents Search For Answers After Worker Dies At Old Crawford Coal Plant Site
Demolition Of Crawford Coal Plant Suspended After Worker Falls To His Death
Worker Falls To His Death In 'Tragic Accident' At Crawford Coal Plant In Little Village
After Little Village Residents Told To Stay Inside During Coal Plant Demolition, City Says It Will Inspect The Crawford Site Every Week
City Tells Worried Little Village Residents To 'Limit Outdoor Activities' As Crews Demolish Old Coal Plant
Illinois EPA To Detail Clean-Up Efforts Of Old Little Village Coal Plant Site Tuesday
Controversial Little Village Distribution Center Gets $19.7 Million Tax Break Approval From City Council
Massive Little Village Warehouse On Old Crawford Coal Plant Site Approved By City Council
Semi-Trucks Are Taking Over Little Village, Neighbors Say — And Giant Warehouse Plan Will Make It Worse
After Post-Arrest Absence, Ald. Muñoz Returns To City Hall To Argue For Tax Break For Little Village Project
Massive Little Village Warehouse On Old Crawford Coal Plant Site Approved By City Council
Huge Distribution Hub Likely Replacing Crawford Coal Plant — Meaning More Dirty Air For Little Village, Critics Say
Little Village Neighbors Demand City Stop Crawford Redevelopment Plan
Developer Behind Controversial Little Village Warehouse Buys Fisk Generating Station In Pilsen, Alderman Says
Old Fisk Generating Station Site In Pilsen Would Become Giant Data Center Under Developer's Plan