LITTLE VILLAGE — Little Village activists and neighbors are demanding to know more about how a worker died at the old Crawford coal plant, a site that is being demolished to make way for a massive warehouse.
On Thursday night, Little Village Environmental Justice Organization leaders and Little Village neighbors gathered to discuss the demolition and remediation of the site at 3501 S. Pulaski Road. Hilco Development Partners is redeveloping the site into a one-million-square-foot distribution center.
On Dec. 30, Reynaldo Grimaldo, 54, was attempting to climb onto an elevated platform before falling 50 feet. He was pronounced dead at the scene, officials said. 
Since then, neighbors have been "left in the dark" about the circumstances surrounding Grimaldo's death, said Kim Wasserman, executive director of the Little Village Environmental Justice Organization. Grimaldo also lived in Little Village.
"I cannot tell you how heartbreaking from an organizational perspective it is to lose, not only a worker on this site, but a worker from our neighborhood," Wasserman said.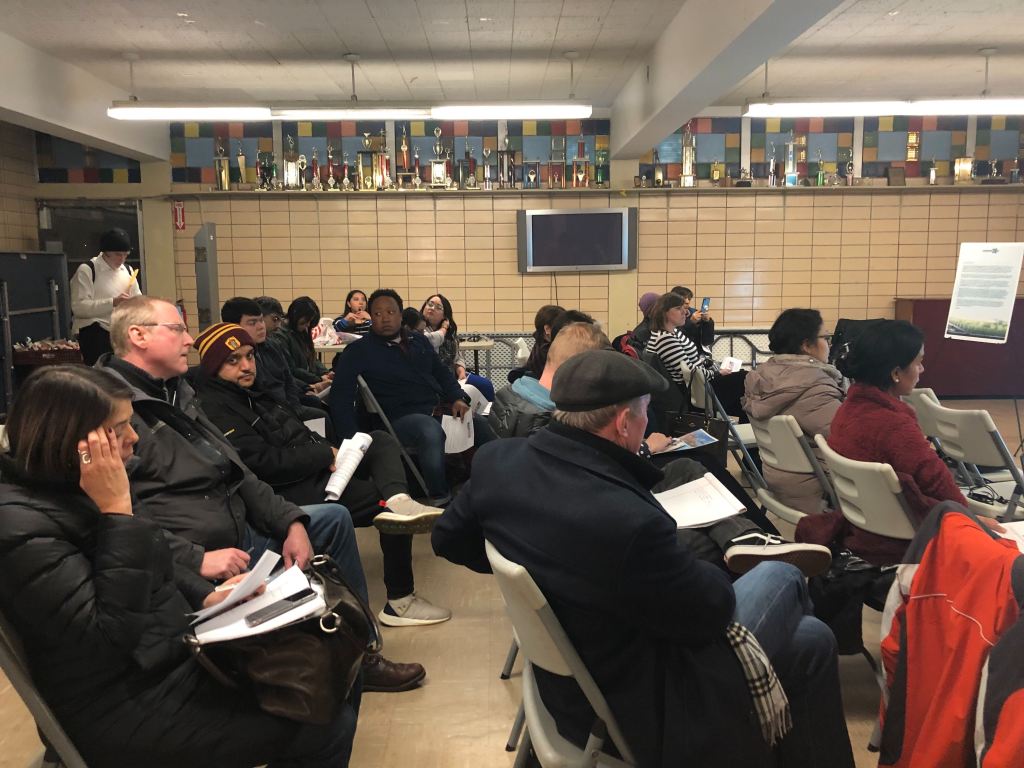 "This is a man from our hood, who was looking to provide for his family…He had every right to do his job and do it with dignity. But once again, we have no information about what happened to him….Or, how the rest of those workers are being protected along with the community."
RELATED: Worker Falls To His Death In 'Tragic Accident' At Crawford Coal Plant In Little Village
Grimaldo's death is being investigated by the Occupational Safety and Health Administration (OSHA).
In a statement released late last month, Hilco spokesman Gary Epstein said the firm is cooperating with authorities and focused on providing the necessary support to … our employees and all those affected by this tragedy."
Ald. Michael Rodriguez (22nd) previously told Block Club work at the site was suspended and would not resume until the developers get the green light from "authorities." 
Earlier this month, Grimaldo's wife, Cecilia, sued Hilco and partners HRE Crawford and MCM Management Corp's alleging "careless and negligent acts" resulted in her husband's death.  
Details about what type of work has taken place at the site have been sparse, Wasserman said.
Hilco Development Partners did not respond to a request for comment Monday.
RELATED: Massive Little Village Warehouse On Old Crawford Coal Plant Site Approved By City Council
The century-old Crawford Power Plant was shut down in 2012 after community-led efforts raised concerns about the impact coal pollution was having on the health of Little Village residents. 
RELATED: Semi-Trucks Are Taking Over Little Village, Neighbors Say — And Giant Warehouse Plan Will Make It Worse
Hilco's redevelopment plan sparked anger among residents who feared the distribution center would bring more diesel trucks and increase pollution in the neighborhood. 
Before Grimaldo's death, the Little Village Environmental Justice Organization hosted a summer meeting with the Chicago Department of Public Health and the Illinois Environmental Protection Agency to ask for more safeguards for Little Village residents.
RELATED: After Little Village Residents Told To Stay Inside During Coal Plant Demolition, City Says It Will Inspect The Crawford Site Every Week
Now more than ever, city officials and state agencies need to press Hilco to provide more information about worker safety, Wasserman said.
"The site should be shut down indefinitely until the community, the city, the state gets to see the plan that ensures the safety of the workers and the community," she said.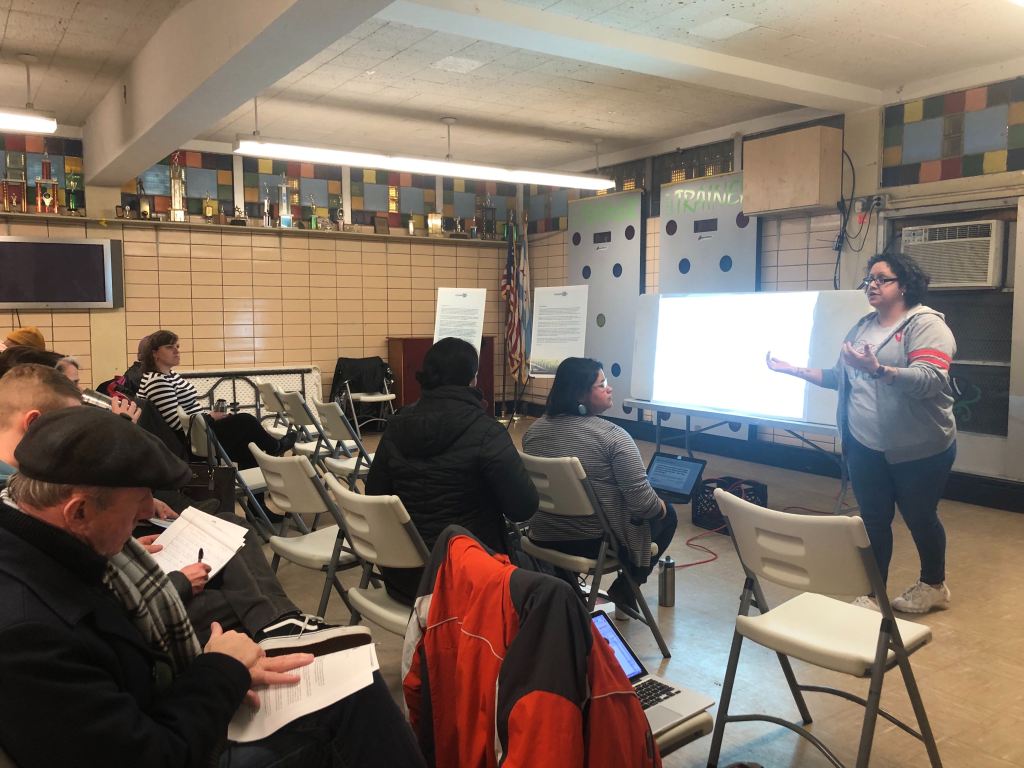 Little Village resident Mike Hartnett said he wants the planned warehouse scrapped, saying a community-backed plan should be developed on the site instead.
RELATED: Controversial Little Village Distribution Center Gets $19.7 Million Tax Break Approval From City Council
Patty Garcia, a representative from U.S. Rep. Jesus "Chuy" Garcia's office (D-4th), said the Little Village congressman is demanding an expedited report from OSHA.
Abdul-Aziz Hassan, Ald. Rodriguez's chief of staff, told neighbors they hope to learn more form OSHA's investigation. 
"We are hoping these institutions do their job …so we are fully aware of what happened, why it happened and [to] make sure it doesn't happen again," Hassan said.
Do stories like this matter to you? Subscribe to Block Club Chicago. Every dime we make funds reporting from Chicago's neighborhoods.
Already subscribe? Click here to support Block Club with a tax-deductible donation.