CHICAGO — Mayor Brandon Johnson's administration is exploring the idea of establishing a municipally-owned grocery store, an effort to consider different ways to address food inequity in the city.
The city is launching a feasibility study for such a store with the Economic Security Project, a progressive nonprofit founded in 2016 to promote guaranteed income policies, the mayor's office said Wednesday. Former 47th Ward Ald. Ameya Pawar is senior advisor with the organization.
The study comes after multiple grocery stores have closed, predominately in South and West Side neighborhoods. That includes Aldi stores in West Garfield Park and Auburn Gresham, and Save A Lot stores in West Garfield Park, Austin, Auburn Gresham and Washington Park.
Some stores have left with little warning, leaving neighborhoods with little or no nearby access to affordable and fresh groceries. 
Walmart closed stores in West Chatham, Kenwood, Little Village and Lakeview with a few days notice in April, leaving many shoppers to scramble to stock up on groceries and household supplies.
A longstanding pattern of disinvestment in the South and West sides has created "inequitable access to food retail across Chicago," Johnson said in a statement. "All Chicagoans deserve to live near convenient, affordable, healthy grocery options."
The Economic Security Project will provide "technical assistance" as the city pursues the "first municipally owned grocery store," according to the press release.
Pawar said a municipal grocery store would resemble a library or post office, offering "economic choice and power to communities." In an editorial for the Sun-Times last year, he argued publicly-owned grocery stores would be the most effective means to revitalize the city's "food deserts."
"A city-owned grocery store in the South or West Side of Chicago would be a viable way to restore access to healthy food in areas that have suffered from historic and systemic disinvestment," Pawar said in a statement.
The findings of the report would inform the mayoral administration's "emerging food retail strategy," which hopes to capitalize on $20 million in food retail grants laid out by the Illinois House and Senate, according to the press release.
The decision to explore a city-owned grocery store is a shift from how the city typically has tried to revitalize food deserts. 
Yellow Banana, the majority-minority-owned company that now owns and operates Save A Lot stores, received $13.5 million in TIF funding and another $13 million in New Market Tax Credits and private funding to buy and revitalize six stores on the South and West sides.
But Yellow Banana has come under fire from activists who say that the Save A Lot discount stores they operate are unclean and routinely market spoiled produce. 
Yellow Banana also faced criticism when it took over the former Whole Foods space in Englewood, which closed in late 2022 after receiving nearly $11 million in city funds to open in 2014.
City officials said at the time they approached several grocers about replacing Whole Foods, but had no other takers.
"They promised us a yellow banana, but it's really a rotten banana," one neighbor told Block Club at the time. "This is not what the neighborhood deserves. We want better, we expect better, we're calling on the mayor and the mayor-elect to do better."
The Englewood Save A Lot opened in May, despite continued pushback from neighbors. 
After a West Garfield Park Aldi abruptly closed in 2021, organizers sprang into action and resolved to buy the building to revive it as a grocery store.
Neighbors and organizers with the Garfield Park Rite to Wellness Collaborative successfully pushed the city to agree to buy the building if those negotiations fell through. The City Council approved buying the building for up to $700,000 in February 2022 so it could be repurposed into a grocery store.
The city now is considering two massive bids for redeveloping the site with a grocery store as its anchor.
Developers backed by the city also have put forward multi-purpose projects that would bring grocery stores and other services to neglected neighborhoods. 
With or without backing from City Hall, community organizers across Chicago have worked to keep fresh groceries available in their neighborhoods. 
Go Green Community Fresh Market, an Englewood grocery store offering fresh produce and prepared meals, opened last year on 63rd Street.
Black-owned Forty Acres Fresh Market operated fresh produce pop-ups across the West side of the city for years. Last year, it received $2.5 million in city funding to open a brick-and-mortar at 57th Street and Chicago Avenue, a project still in progress.
"People are very used to shopping outside of Austin for food. They don't think of Austin as a place with food options. We want to give people a place to go to reverse that trend," Forty Acres owner Elizabeth Abunaw said at the time.
Elsewhere, seasonal farmers markets, food delivery programs, community gardens, various forms of free food, food pantries, mutual aid programs and other initiatives have helped fill the gaps in produce access.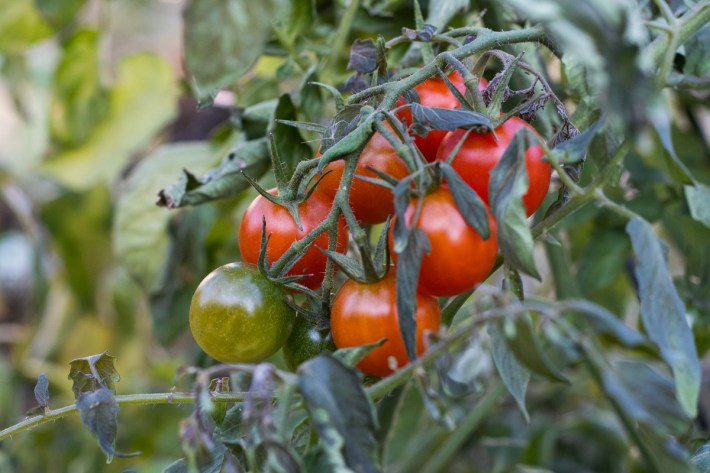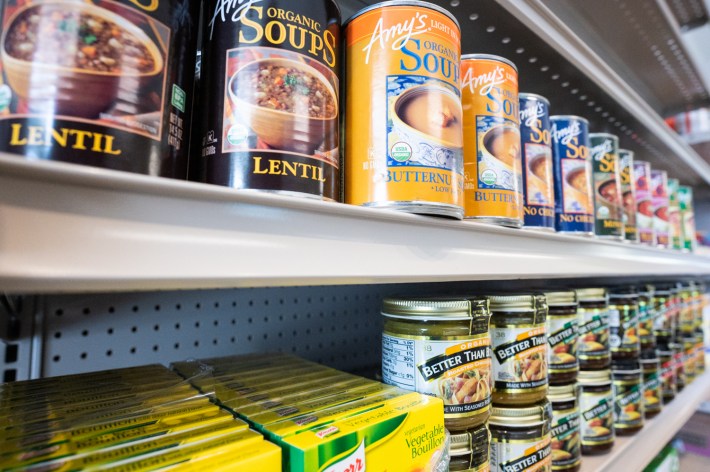 The Mayor's Office did not say where a municipally-owned grocery store would be, but the effort would focus on the South and West sides. 
The study will help inform larger food access policies in the city, with guidance from "experts, community leaders and Chicago's Food Equity Council," according to the press release.
"This opportunity marks a pivotal moment to forge pathways for food accessibility, with the City recognizing its role as a key partner in addressing market shortcomings," said Anton Seals Jr. of Grow Greater Englewood, a member of the mayor's food equity group.
Although municipally owned grocery stores would be a novel development in a major American city, rural towns across the country have bought out grocery stores that threatened to close down. Many of those have since operated on a municipal basis.  
The efforts of Erie, Kansas—population 1,047—to keep its local grocery store resulted in the town's decision to buy the store outright, and hire a professional manager to keep it running. It's neighbor, St. Paul, Kansas, had already taken the same approach. 
Watch our "On The Block" TV show on The U, CW26 and MeTV.
Listen to "It's All Good: A Block Club Chicago Podcast":