PILSEN — Byron Sigcho Lopez — a fierce critic of disgraced Ald. Danny Solis — is now standing in Solis' shoes.
Sigcho Lopez defeated Alex Acevedo in Tuesday's runoff to become the newest alderman-elect of the diverse 25th Ward, the ward's first new leader in more than two decades.

With all precincts reporting, Sigcho Lopez won 54.3 percent of the vote, according to the Chicago Board of Elections. Acevedo won 45.7 percent of the vote.

Shortly after 9 p.m., Sigcho Lopez and his wife, Loreen Targos, arrived to Manjares Restaurant, 2230 S. Ashland Ave., to enthusiastic cheers.
Standing on a chair in the tightly-packed restaurant, Sigcho Lopez thanked supporters from every corner of the 25th Ward, an area that includes Pilsen, Chinatown and parts of the West Loop, University Village, Little Italy and the South Loop.

"My friends, today we have made history for many different reasons…We have changed a legacy of 23 years," he said.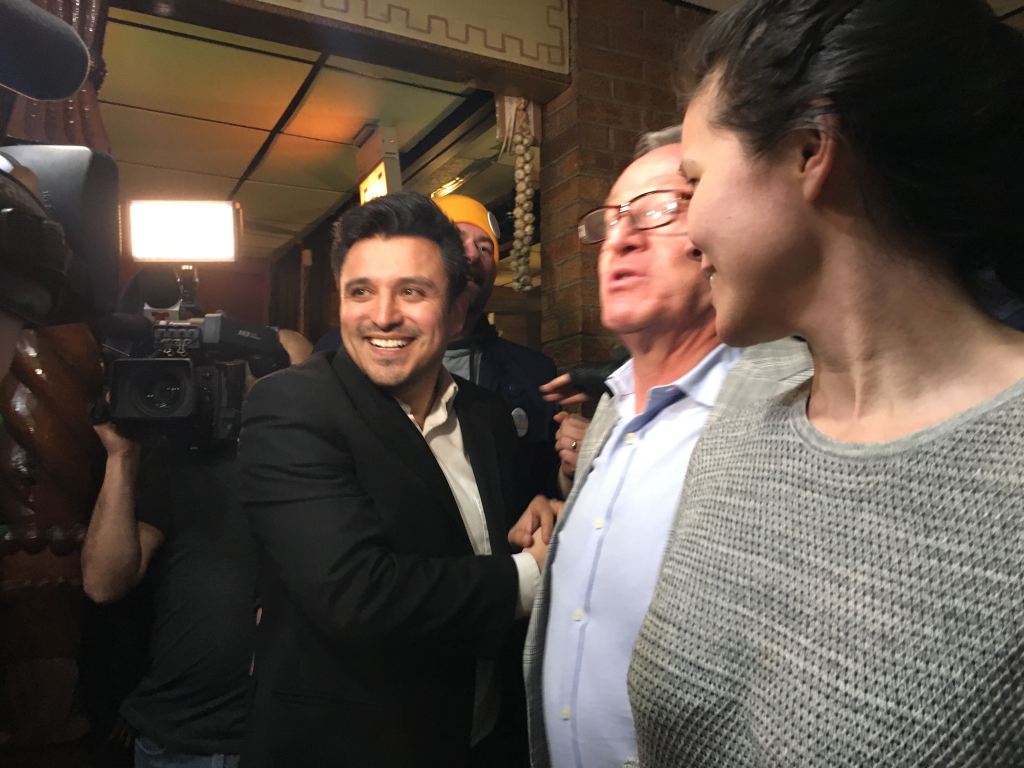 The community organizer, former executive director of Pilsen Alliance, said the Pilsen Alliance team, the 25th Ward IPO, Chicago Teachers Union and United Working Families, who all put serious support behind him, he said.
He thanked his opponents, too.
"I want to thank all my opponents because today they are also my constituents," said Sigcho Lopez, a UIC educator. "This is a call…for many of us who have been in this struggle for a long time. I want to thank those people who have been at the forefront of these efforts."

In the high-stakes race, Sigcho Lopez's campaign faced allegations of vote buying and ballot theft, which he denied, calling the charges "unequivocally false."

Meanwhile, Sigcho Lopez lambasted Acevedo for taking contributions from developers despite previously promising he would not accept such donations.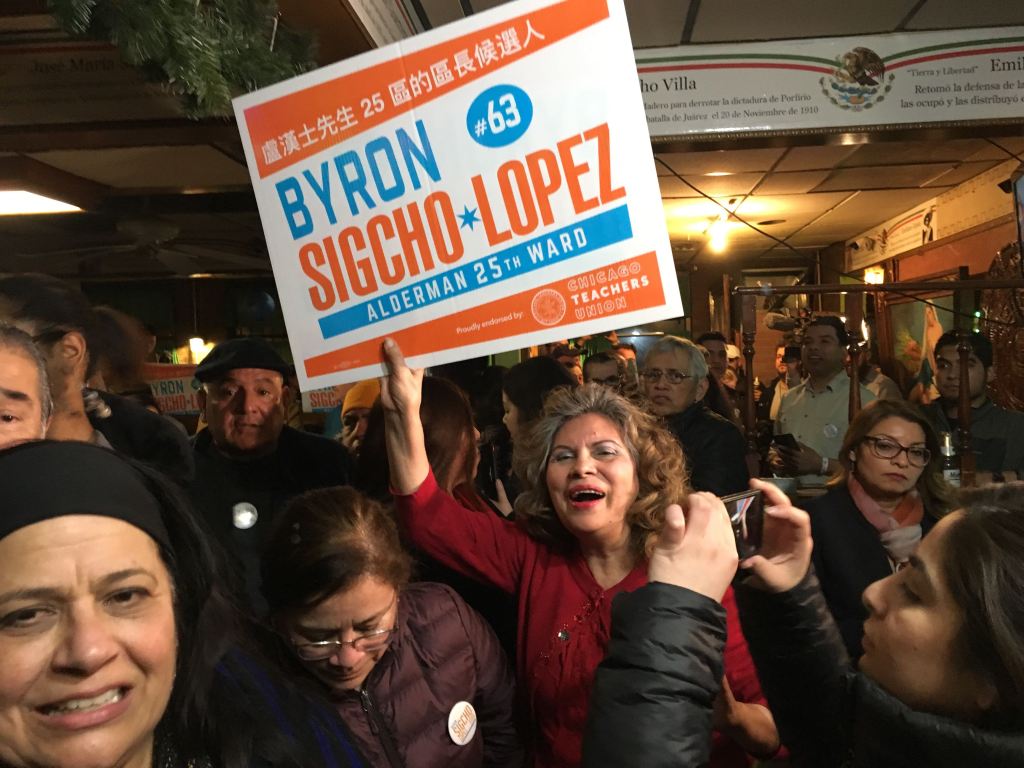 Throughout the evening, supporters erupted in chants, chants that Sigcho Lopez has led many times at anti-gentrification rallies and marches in Pilsen: "El pueblo unido, jamás será vencido" (The people united, will never be defeated), and "Si se puede" (It can be done).

It's now time to "start the real work" — at City Hall, he'll push for an elected school board, fully-funded schools and a Civilian Police Accountability Council.
In the ward, Sigcho Lopez, who has been an ardent critic of Solis' development approval process, said he will implement a transparent community-driven zoning process to avoid conflicts "where developers and special interest groups are paying their way into communities." He's called for an affordable housing mandate as high as 30 percent for new large-scale developments in the ward.
Under Solis, the Pilsen Land Use Committee, comprised of leaders from a number of Pilsen groups and chaired by Raul Raymundo, Resurrection Project CEO, reviewed and approved new developments in the neighborhood. In parts of the West Loop, also located in the 25th Ward, neighborhood groups meet with developers before a proposed development is presented to residents at a public meeting. Then the alderman signs off on the plans.
As an anti-gentrification activist who refused campaign cash from developers, Sigcho Lopez said he'll push for new development that "respects the longtime residents and small businesses."

"We have 23 years of a legacy that we hope to put in the past and [we are] being entrusted with the task of rewriting a new chapter where we can make sure that development is sustainable, responsible and diverse," he told Block Club.

Now that he's won the seat, Sigcho Lopez said he plans to meet with community groups, the four other aldermanic candidates, and small businesses across the ward to "make sure they are all well represented."

"We will represent everyone in the 25th Ward," Lopez said.
"Si se pudo," he said, raising his fist as supporters cheered.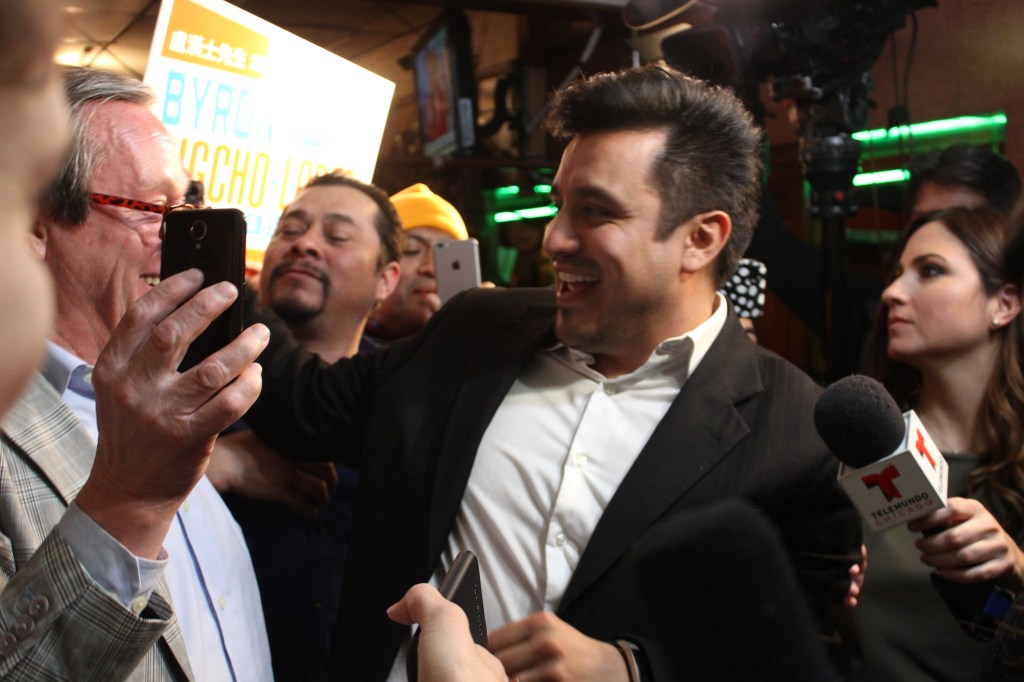 Rosa Esquivel, Pilsen Alliance board president, called Sigcho Lopez's win "unbelievable" and "wonderful."

"Each one of us have put our hearts in the campaign. We really believe in something. We are tired, tired of all the corruption of Danny Solis, tired of the displacement and the dehumanization of people," Esquivel said.

Esquivel called Sigcho Lopez a unifier.

"Today, this is what we want, we want the community back," Esquivel said.

Five candidates ran in the Feb. 26 election: Sigcho Lopez won 29 percent of the vote, while Acevedo received 22 percent of the vote, according to the Chicago Board of Elections. Candidate Hilario Dominguez won 21 percent of the vote; Aida Flores won 19 percent and Troy Hernandez won about 8.5 percent.
Sigcho Lopez previously ran against Solis in 2015. The 35-year-old educator came to Tennessee as an exchange student from Ecuador when he was 17 years old.

In 2014, Acevedo, a former pediatric nurse who also worked community outreach manager at Oak Street Health, previously ran for his father State Rep. Eddie Acevedo's 2nd Illinois House District seat but lost the close primary race to Theresa Mah.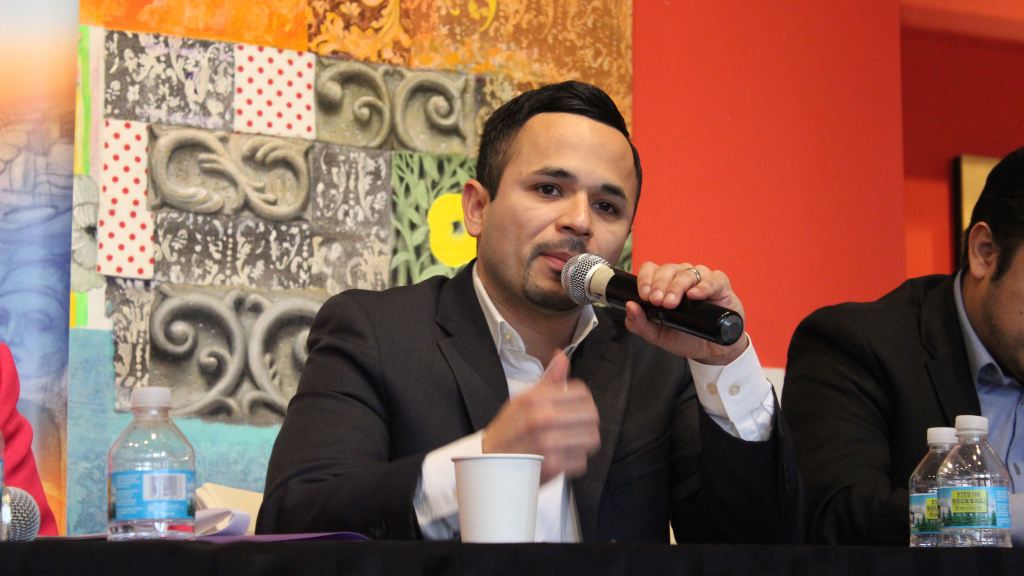 In November, Solis, then-chair of City Council's powerful Committee on Zoning, announced he wouldn't run for re-election after 23 years in office.

In January, a bombshell Sun-Times report revealed Solis wore a wire, secretly recording Ald. Ed Burke (14th) for the feds. He's been missing from City Hall ever since.

Before cooperating with investigators, Solis was the target of a federal investigation for receiving sex acts at massage parlors, the erectile dysfunction drug Viagra and campaign contributions in exchange for ushering deals through City Council, the Sun-Times revealed.

Solis was appointed to the 25th Ward seat in 1996.

Related 25th Ward coverage

25th Ward Candidates Trade Jabs On Campaign Donations, Voter Fraud Investigation At Heated Pilsen Debate
State Officials Investigating Alleged Vote Buying In 25th Ward Race

State Rep Alleges Chinatown Votes Are Being Stolen To Help Candidate Trying To Replace Danny Solis
Would 25th Ward Candidates Support A New Near West Side High School? Aldermanic Hopefuls Weigh In

Candidate Vying For Ald. Solis' Seat Calls For His Resignation: 'You Don't Wear A Federal Wiretap Voluntarily'

After Veteran Solis Bows Out, 25th Ward's Next Alderman Will Be A Millennial

Do stories like this matter to you? Subscribe to Block Club Chicago. Every dime we make funds reporting from Chicago's neighborhoods.