PILSEN — After more than 20 years under one man's rule, the 25th Ward will soon have a new — and much younger — leader.
Ald. Danny Solis' surprise announcement last weekend that he would not seek re-election to the City Council seat he's held since 1996 has cleared the field for a new breed of all-millennial candidates. Solis, who chairs the city's Committee on Zoning and is one of the city's most powerful alderman, is retiring at 69 years old. 
Most of the five candidates running to represent the ward — which includes parts of Pilsen, Chinatown, the West Loop, South Loop — are less than half of his age. Save for some school board experience, none of them have held elected office before. 
But with Solis out of the way, one of them is poised to become alderman.
The crop of 25th Ward candidates — many of them progressives — are part of a legion of millennial candidates running for office and being elected to powerful positions, like Alexandria Ocasio-Cortez, the 29-year-old New Yorker who became the youngest woman elected to Congress this fall. 
And the changing of the guard makes sense, when you consider millennials were the most active voters in Chicago in this year's midterm election, and Mayor Rahm Emanuel — one of Solis' key allies — is also on his way out. Solis told Block Club he, in part, decided not to run again after Emanuel and Ald. Ricardo Muñoz, another longtime alderman, decided to call it quits.
Meet the five candidates vying to be the 25th Ward's next alderman. 
Byron Sigcho Lopez
Longtime organizer and educator Byron Sigcho Lopez, 35, previously ran against Solis in 2015.  The former executive director of Pilsen Alliance and lead instructor at UIC's Center for Literacy was Solis' closest challenger in the race, garnering 18.6 percent of the vote — coming close to forcing a runoff. 
At the center of his second campaign, Sigcho Lopez looks to tackle the displacement of working communities and improve public education and economic justice in the ward. 
If elected, Sigcho Lopez said he would implement community-driven zoning practice, work to lift the state-wide ban on rent control and would require new, large-scale developments to include 30 percent of affordable housing on site. 
He also looks to prevent school closings, establish a "democratically-elected school board" and support a "progressive tax to reduce the tax burden on small businesses and homeowners."
" My priority has always been to restore housing, economic and social justice to the 25th Ward: it has motivated my work in the community over the last decade, it motivated my aldermanic run in 2015, and it is the motivation for my run now," Sigcho Lopez wrote in an email. "Fighting for and remaining beholden to the needs of the community… has always been the foremost inspiration behind all my work."
Related: Pilsen Alliance Director, Educator Announces Aldermanic Run For 25th Ward Seat Held By Solis
Sigcho Lopez immigrated to the United States from Ecuador when he was 17. He calls Pilsen home and has been a vocal organizer against gentrification, helping families facing eviction through his work at Pilsen Alliance. 
As this week, his campaign had received endorsements from Cook County Commissioner-elect Brandon Johnson, Ald. Carlos Ramirez-Rosa (35th), and former Ald. Dick Simpson. The Chicago Democratic Socialists of America and the 25th Ward Independent Political Organization have also endorsed him.
"Byron has a well-documented history of working with coalitions to bring justice and equity to working class and low-income families," Johnson said in a statement. "His leadership reflects the bold new direction needed in City Council."
With Solis out, Sigcho Lopez said the residents have an opportunity to decide what they want the 25th Ward's future to look like. 
"We now have an opportunity for the voters of the 25th Ward to determine who can best lead the ward, bring people together, and address the most critical concerns in our communities," he said. 
To date, Sigcho Lopez's campaign fund has raised $38,985.64, according to the Illinois State Board of Elections.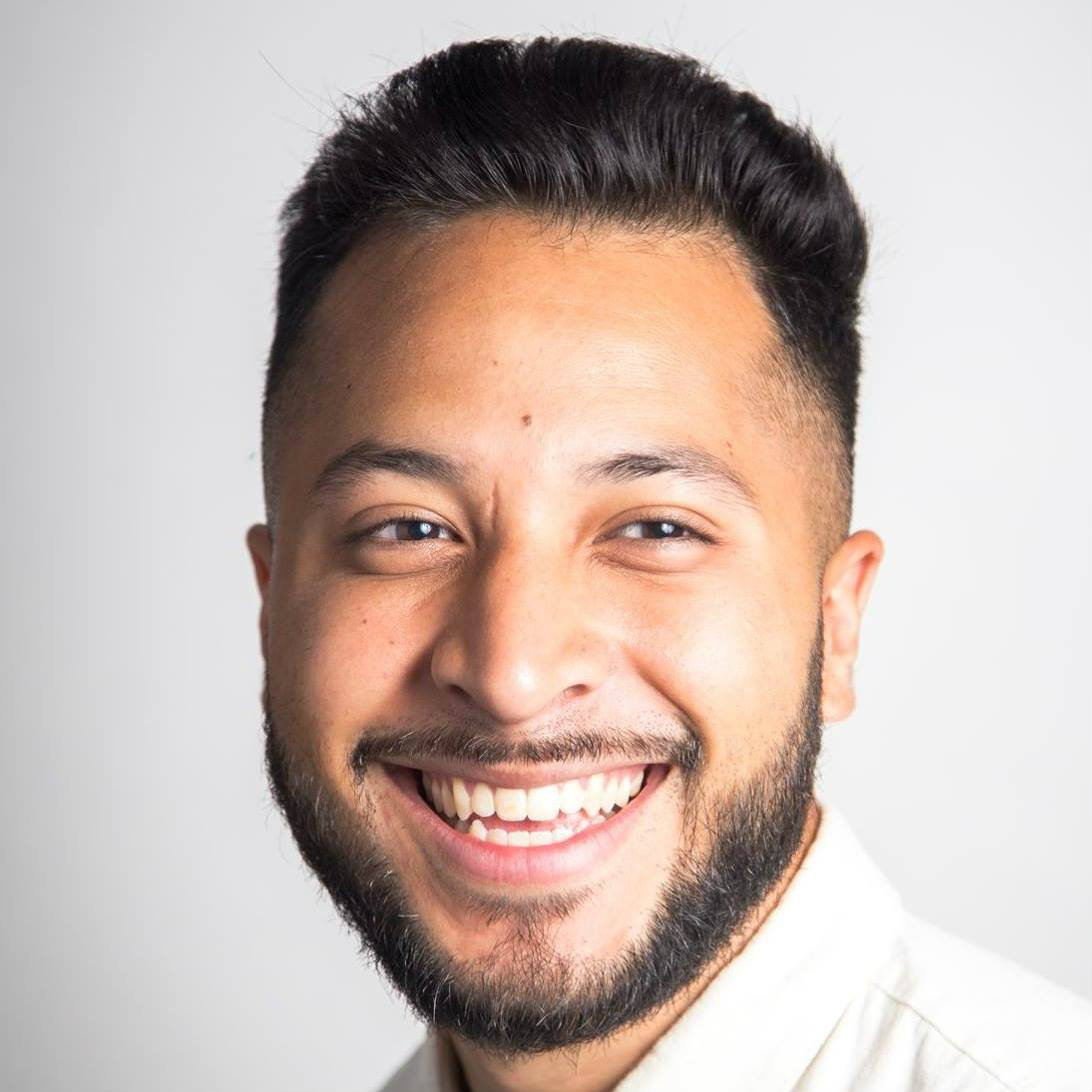 Hilario Dominguez
Hilario Dominguez, a 25-year-old former school teacher and community organizer, is the youngest of the five candidates running for the 25th Ward seat. He said he was inspired to run after fellow progressive Ocasio-Cortez's recent win.
But locally, Dominguez said he's also inspired by U.S. Rep.-elect Jesus "Chuy" Garcia, former Mayor Harold Washington and labor activist and community organizer Rudy Lozano, who was murdered in 1983. All were pioneers of the progressive movement here in Chicago. 
Dominguez said he aims to make housing more affordable in the ward, improve education, infrastructure and safety, and  tackle environmental issues. If elected, he would create a community-based committee that would consider new developments, he said, and decide how infrastructure funds are spent the ward. 
"People are ready for leaders who are going to put them in the forefront of decision making that will give power back to the people," he said.
A Whitney Young and John Hopkins graduate, Dominguez previously worked at Pablo Casals Elementary School in West Humboldt Park and as a community organizer helping families facing eviction with Pilsen nonprofit The Resurrection Project. He currently serves on the Whitney Young Local School Council. 
RELATED: Former Teacher, Pilsen Native Announces Aldermanic Run For 25th Ward Seat Held By Solis
Dominguez is endorsed by local political organization Unite25, South Side Democracy for America and United Electric. Most recently, Congressman-elect Garcia threw his support behind Dominguez, calling him "the kind young progressive leader Chicago needs." 
"He led demonstrations against injustice in high school and tackled the housing crisis head-on. I trust Hilario to lead the 25th Ward forward in a progressive way," Garcia said in a statement. 
With Solis exiting the race, Dominguez sees this as "a truly pivotal moment for the 25th ward" and an opportunity to advance "genuinely progressive policies… that support working families." 
To date, Dominguez's campaign fund has raised $30,490, according to Illinois State Board of Elections records.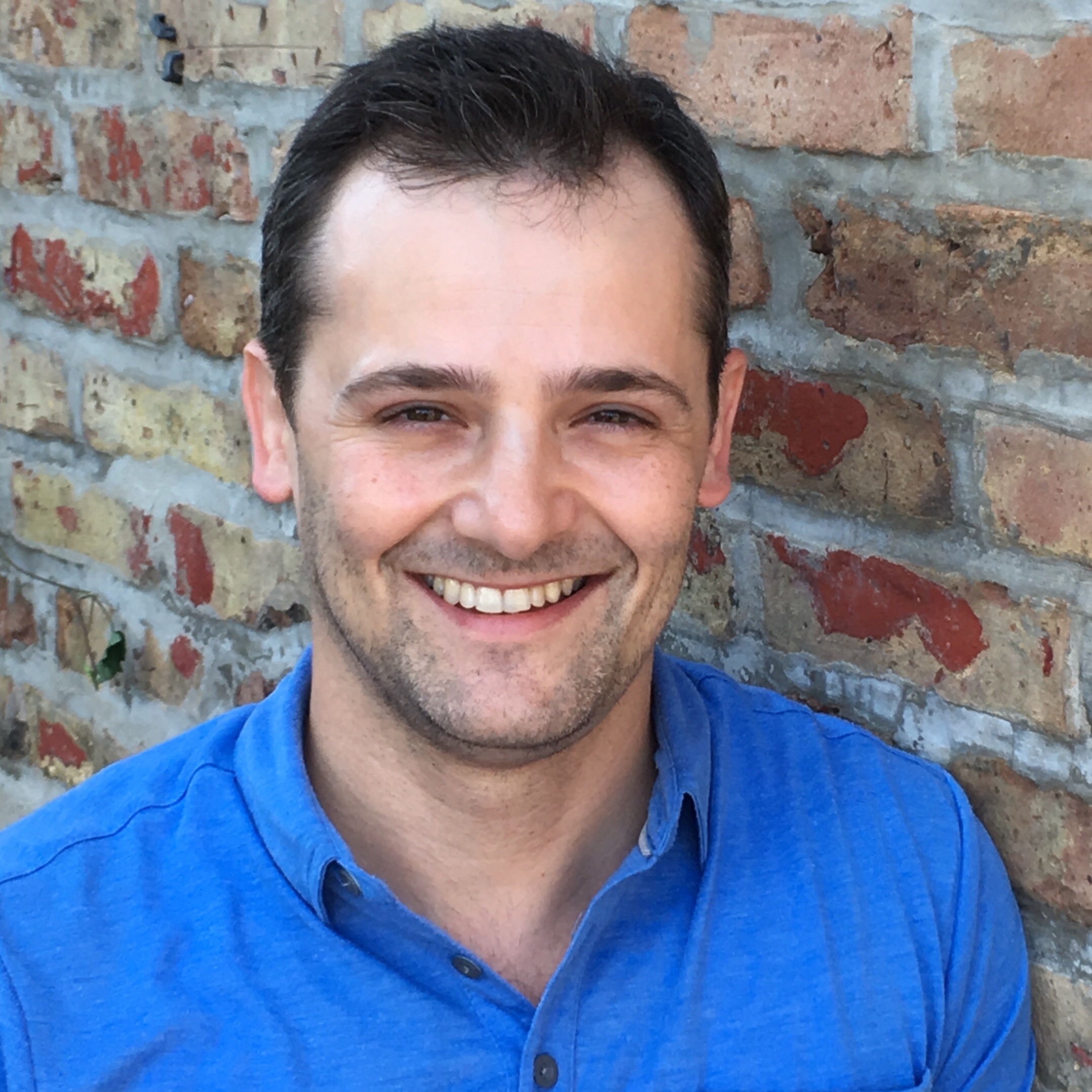 Troy Hernandez
Troy Hernandez, a 37-year-old data scientist and director of the Pilsen Environmental Rights and Reform Organization (PERRO), said he wants to fix the gerrymandered 25th Ward and aims to put an end to "legalized corruption through campaign contribution." 
"The West Loop is split up into four wards and the people can't speak with one voice," Hernandez said. "They've been divided and conquered by property developers in collaboration with the sitting alderman." 
Residents in the diverse 25th Ward are most concerned with zoning, development and housing issues, Hernandez said. 
This will be the second time Hernandez is running for alderman. He was among six challengers who aimed to run against Solis in 2015, but dropped out after an objection was filed challenging his candidacy.
If elected, Hernandez said he would create an independent commission that would work to fix ward maps, and in turn, would bring appropriate representation back to the neighborhoods. Hernandez also looks to create a campaign contribution match fund similar to the one set up in New York City, where small donations made by residents are matched at $6 to $1 rate.
Related: Pilsen Data Scientist, Environmental Group Leader Running For 25th Ward Seat Held By Solis

Hernandez, whose family originally settled in the Little Italy area in the 1920s before moving to the suburbs, has been living in the UIC and Pilsen neighborhoods for 16 years.
He sees himself as an "independent, outside candidate" and has not received any official endorsements to date. Solis exiting the race was a "game-changer" for the 25th Ward, he said.   
"People are looking for change in the machine," he said. 
Solis, a former community activist and co-founder of the United Neighborhood Organization (UNO) was appointed to the 25th Ward seat in 1996 by former Mayor Richard M. Daley. 
In 2015, Solis narrowly avoided a runoff, capturing 51 percent of the vote. His closest challenger, Sigcho, garnered 18.6 percent of the vote. He was about 70 votes shy of forcing Solis into a runoff. 
In 2011, the 25th Ward race went to a runoff, but Solis ultimately defeated challenger Cuahutemoc Morfin with 54 percent of the vote.
The 25th Ward includes all or parts of Pilsen, Chinatown, the West Loop, University Village, Little Italy, Heart of Chicago and the South Loop. 
To date, Hernandez's campaign fund has raised $10,700, according to Illinois State Board of Elections.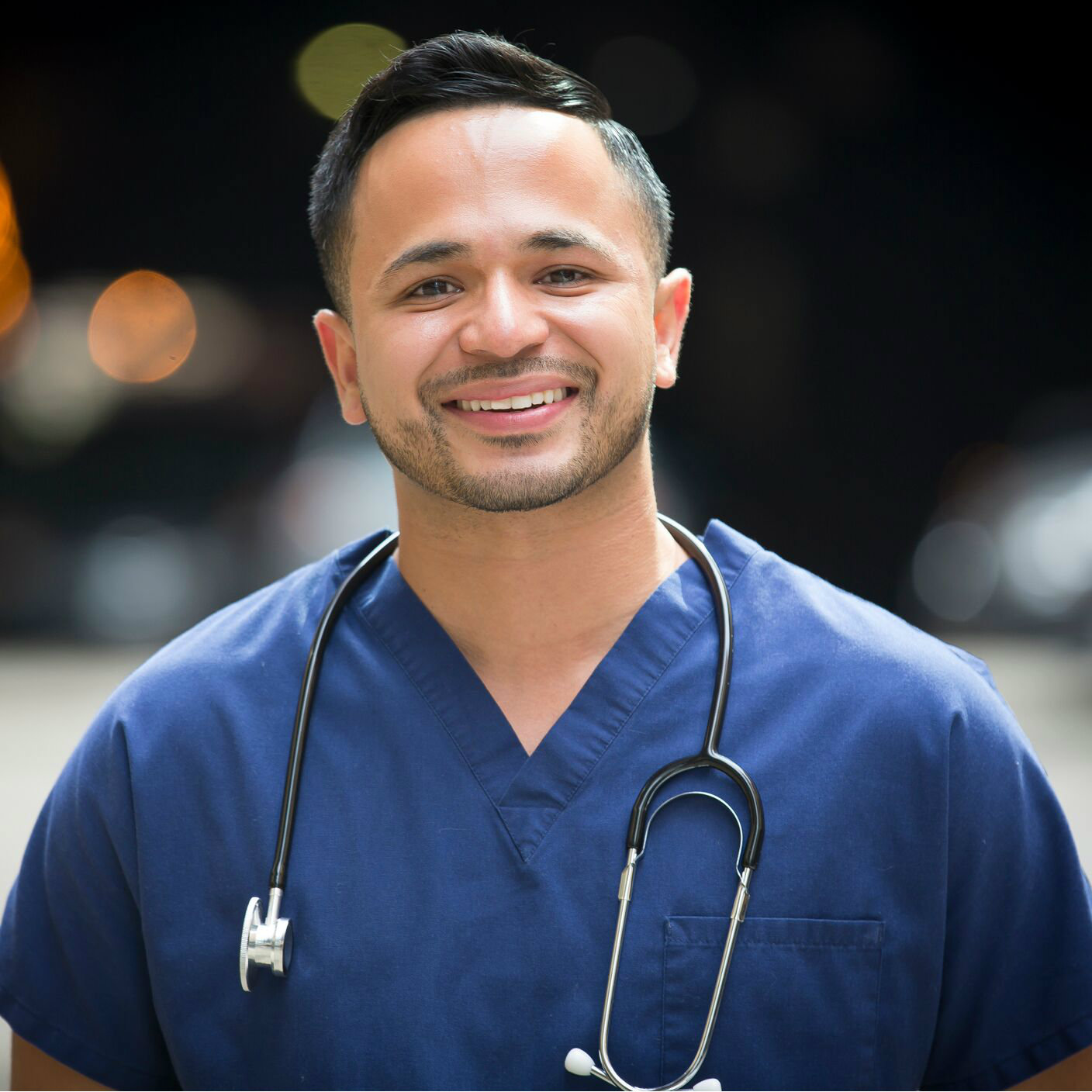 Alex Acevedo
Former pediatric nurse Alex Acevedo, 33, said he aims to knock on every door in the ward to listen to residents and "build solutions." The huge turnout of millennial voters in Chicago during the recent midterm election gave him "great hope."
"When people are voting, that means they are engaged and when people are engaged, they take action— they start organizing, engaging with neighbors, running for local office," he said.

Acevedo said he wants to bring responsive city services to the 25th Ward, tackle environmental concerns and and improve neighborhood schools by "tackling inequalities" and addressing achievement gaps. 
"I think it is important to take the time to peel back the layers and properly diagnose access to health care, environmental justice, neighborhood schools, community development, and city service problems in order to craft sustainable solutions," Acevedo said. 
The Pilsen native envisions redeveloping the land around the Fisk Crawford Plant into green space as well as an incubator space, similar to 1871 in Merchandise Mart, to cultivate the talent, startups and small businesses in the Pilsen neighborhood.
Two years ago, Acevedo launched Pilsen's Neighborhood Watch Coalition and currently serves as a community representative on the local school council at Joseph Jungman Elementary School.
This will be Acevedo's second run for political office. Acevedo, who now works as community outreach manager at Oak Street Health, previously ran for his father Edward "Eddie" Acevedo's 2nd Illinois House District seat, but lost the close primary race to Theresa Mah, who now holds the seat. 
RELATED: Race To Unseat Solis Becomes More Crowded As Former State Rep Candidate, Former CPS Principal Jump In

In the 25th Ward race, Acevedo has been endorsed by the American Nurses Association. He also said he has received support from community and faith-based leaders, as well as small businesses and civic activists.
To date, Acevedo's campaign fund has raised $9,650.10, according to Illinois Sunshine, a website that tracks election fundraising in Illinois.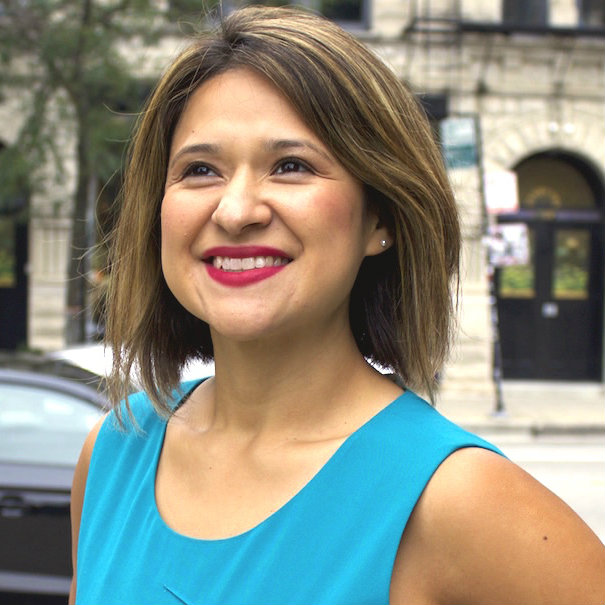 Aida Flores
Aida Flores, a 33-year-old former CPS teacher and principal, is the only woman running for the aldermanic seat. She said Chicago's City Council needs more women serving with different backgrounds.
"We need different experiences at the table to ensure that we are no longer making the same decisions that we continue to make, and to change the way the city operates," she said. 
A Georgetown and Harvard graduate, Flores aims to improve housing, development, education and public safety in the ward through "compassionate leadership."
"I address issues on a case-by-case basis based on the needs of the district," Flores said in an email. "I'll be about serving my constituents."
For Flores, the idea of "compassionate leadership" started at an early age. The Bill Gates Millennium Scholar became a mother at the age of 14, and she was determined to set an example as a strong mother and role model for her daughter.
Flores currently works as a leadership and development consultant and previously worked as a principal at Hernandez Middle School on the Southwest Side, an assistant principal at Kelvyn Park High School and as a history teacher at her alma mater Benito Juarez High School in Pilsen.
RELATED: Race To Unseat Solis Becomes More Crowded As Former State Rep Candidate, Former CPS Principal Jump In
As of this week, Flores said she has not received any formal endorsements, but had garnered support from thousands of residents within the 25th Ward, she said. She described her campaign as "grassroots," and hopes to engage people who have never taken an interest in politics.
"We need to stop electing politicians," Flores said. "We need to stop electing politicians in training, and we need to start electing public servants."
To date, Flores' campaign fund has raised $7,585.00, according to the Illinois State Board of Elections. 

Do stories like this matter to you? Subscribe to Block Club Chicago. Every dime we make funds reporting from Chicago's neighborhoods.