WEST LOOP — For years, West Loop neighbors have pushed CPS to open a new high school that would serve Near West Side's neighborhoods, including their own, and last summer, the district revealed a controversial $70 million plan to make it happen.
But they'll need buy-in from leaders, including the area's aldermen, to make the plan a reality.
On Wednesday night, candidates vying for the seat held by embattled Ald. Danny Solis (25th) weighed in on plans for the proposed open-enrollment CPS high school at a forum at Merit School of Music, 38 S. Peoria St., in the West Loop. Five candidates — Alex Acevedo, Hilario Dominguez, Aida Flores, Troy Hernandez and Byron Sigcho Lopez — seek the seat.
Under the neighbors' plan, the Near West Side high school would serve neighborhoods that include the West Loop, Little Italy, University Village, Tri-Taylor and the United Center area. While the 25th Ward covers Pilsen, Chinatown and parts of the South Loop, it also covers a few blocks of the West Loop, University Village and Little Italy.
RELATED: Near West Side Would Get A New $70 Million High School Under Proposed CPS Budget
Acevedo, a pediatric nurse who unsuccessfully ran for a state rep seat in 2014, said the West Loop needs a new public neighborhood high school to provide options for families.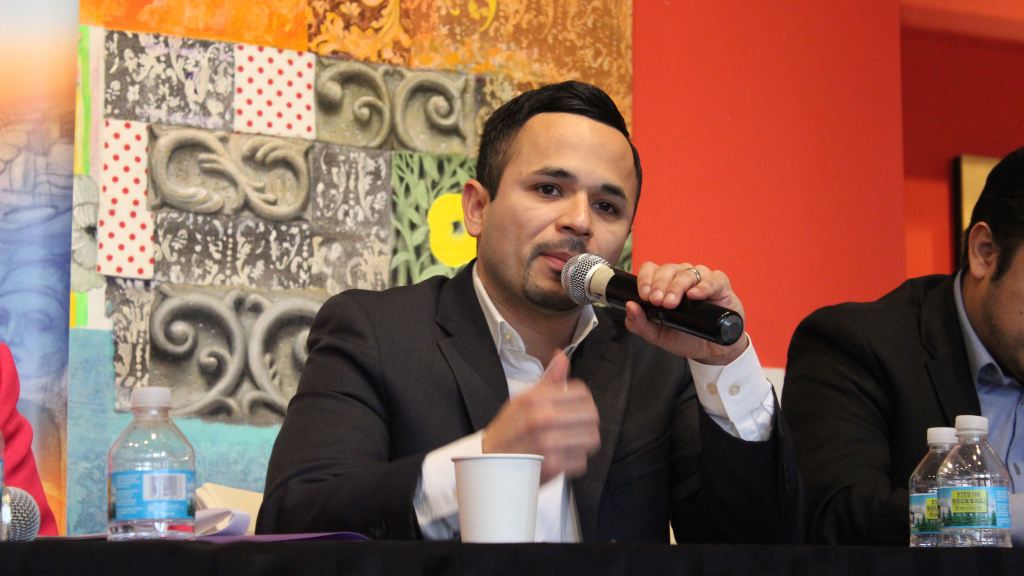 "It's a community that provides local econom[ic] funding…and deserves its resources," Acevedo said. "Everyone wants to send their kids to a Level 1 school, why can't all schools be like that?"
The West Loop's current open-enrollment CPS high school is Wells Community Academy High School, a Level 2+ school in West Town. The school is underutilized, with its student body occupying just one-third of the building.
Dominguez, a former special education teacher who currently serves on Whitney Young's Local School Council, said he's committed to "making sure every neighborhood has a public elementary, high school."
Dominguez recommended CPS officials explore adding a neighborhood component at selective-enrollment Whitney Young Magnet Academy in the neighborhood — a move the school's principal has opposed — or repurpose the soon-to-be-vacated Chicago Police Academy building at 1300 W. Jackson Blvd., a potential location neighbors have backed.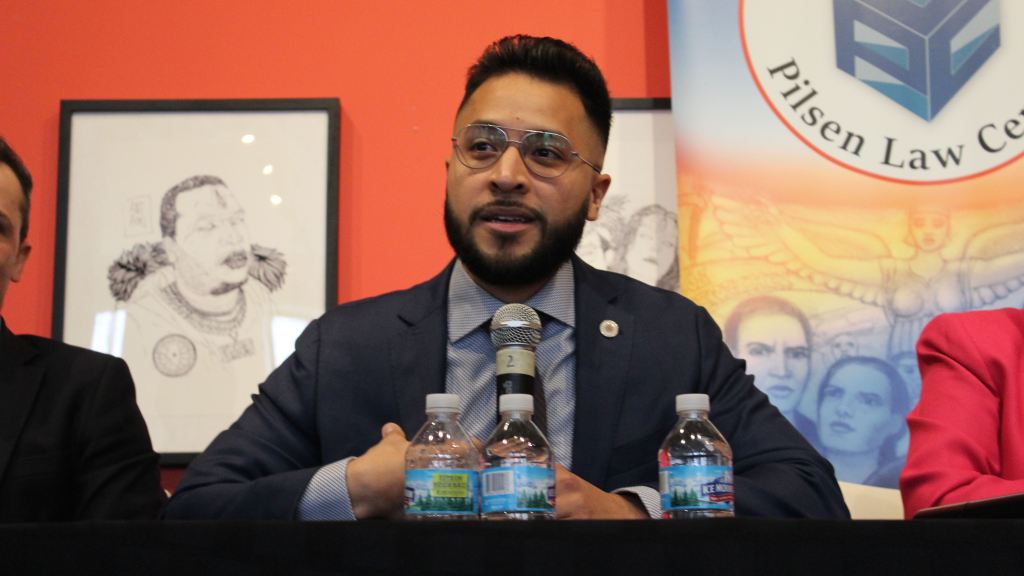 Flores, a former CPS teacher and principal, said she would also back the addition of a neighborhood component at Whitney Young. Expanding Ogden International School's high school program in West Town could be another option, she said.
"I have the actual experience to start a school. I have led a school before…I will be able to advocate effectively to CPS…to work with the community to make that a reality," Flores said.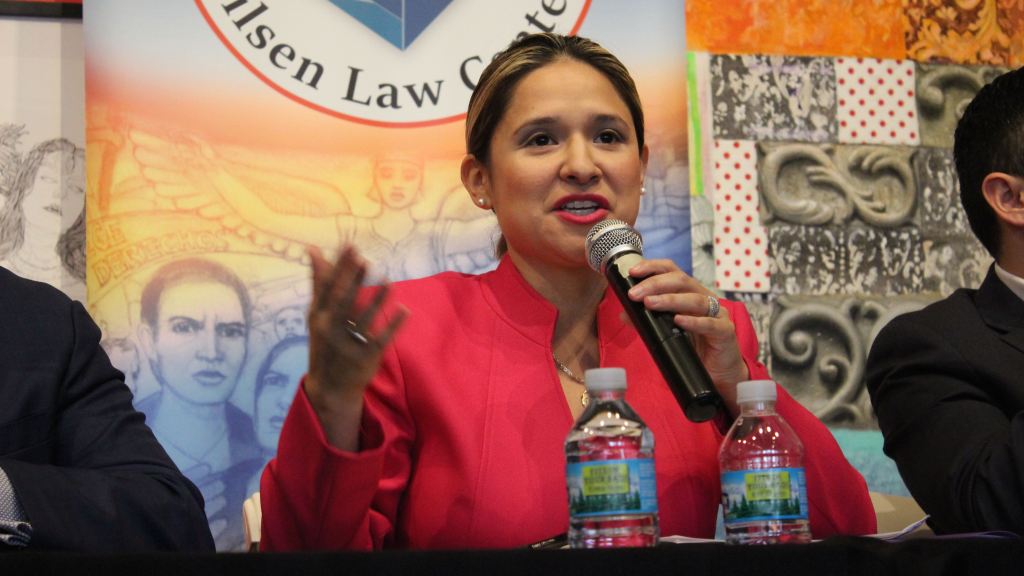 Sigcho Lopez, a University of Illinois at Chicago educator who is endorsed by the Chicago Teachers Union, said the West Loop isn't the only neighborhood that needs a high school — Chinatown needs a high school, too.
"We need to make sure every single neighborhood is served and served well, and we need to bring resources," said Sigcho Lopez, former executive director of Pilsen Alliance. He also called for schools to be fully funded by tax-increment financing (TIF) districts in the area.
Hernandez, a data scientist and director of the Pilsen Environmental Rights and Reform Organization, said he supports the investment in neighborhood schools in parts of the city where population is growing like the West Loop.
But Hernandez also acknowledged that the district will have to make some tough decisions on how it would maintain underutilized schools as it loses thousands of students annually.
"We can't lose 10,000 students from CPS a year and keep every school in the city open," Hernandez said.
You close schools where the city is depopulating, you open them up where population is increasing. The way they closed …the 50 schools was bad, but that's something we have to acknowledge. It's a hard decision that we have to make."
Meanwhile, another West Loop alderman, Ald. Walter Burnett Jr. (27th), said he won't support the proposed Near West Side high school if the school's boundaries don't include predominantly black areas of the Near West Side as well as the booming West Loop.
CPS officials will ultimately determine the high school's boundaries if its approved.

The West Loop forum was moderated by Armando Chacon — co-founder of the West Loop Democratic Club, president of the West Central Association and one of the leaders pushing for a new high school. The forum was hosted by the West Loop Democratic Club in partnership with other West Loop groups.
The five 25th Ward candidates will now face off at other forums in Chinatown and Pilsen in the coming weeks.
This will be the first time the 25th Ward will have a new alderman in more than 20 years.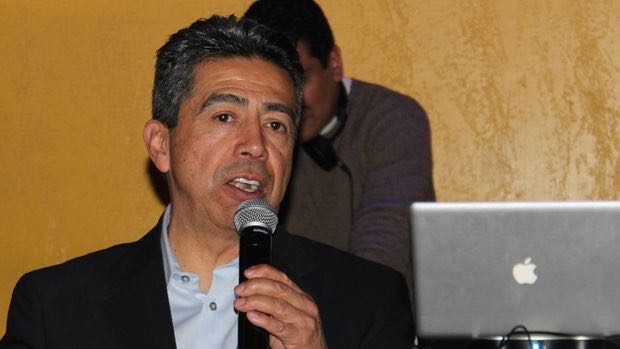 A bombshell Sun-Times report Wednesday revealed that Ald. Danny Solis (25th) wore a wire for two years as part of the federal investigation into powerful Ald. Ed Burke (14th), who has been charged with attempted extortion.
Solis is expected to step down from the seat immediately, according to the report.
The veteran alderman previously announced he would not seek re-election after two decades in office. Solis was appointed to City Council in 1996 by former Mayor Richard M. Daley in 1996. 
RELATED: Ald. Danny Solis Won't Seek Re-Election After 2 Decades In Office

The election is Feb. 26. If no candidate wins a majority of votes, the 25th Ward race will head to a runoff April 2. 
RELATED 25th WARD COVERAGE:

After Veteran Solis Bows Out, 25th Ward's Next Alderman Will Be A Millennial
We Need More Affordable Housing In Pilsen, 25th Ward Candidates Say
Sigcho Lopez Gets To Stay On Ballot, Making Way For A 5-Way Race In 25th Ward
City's New Affordable Housing Plan Is Too Little, Too Late In Gentrifying Pilsen, Aldermanic Challengers Say
Race To Unseat Solis Becomes More Crowded As Former State Rep Candidate, Former CPS Principal Jump In
Pilsen Data Scientist, Environmental Group Leader Running For 25th Ward Seat Held By Solis
 Pilsen Alliance Director, Educator Announces Aldermanic Run For 25th Ward Seat Held By Solis
Former Teacher, Pilsen Native Announces Aldermanic Run For 25th Ward Seat Held By Solis
Do stories like this matter to you? Subscribe to Block Club Chicago. Every dime we make funds reporting from Chicago's neighborhoods.