PILSEN —  Where is embattled Ald. Danny Solis?
"I have no idea."

"Since he's gone into hiding … I can't help you."
"I don't know."
Some of those closest to the once-powerful alderman won't even answer verbally — responding with a shrug or silence.
Since a bombshell Sun-Times report Jan. 23 revealed Solis was wearing a wire, secretly recording Ald. Ed Burke (14th) for the feds, the veteran alderman has been missing from City Hall — and the ward he was elected to serve.
RELATED: Ald. Danny Solis Secretly Recorded Ed Burke For The FBI, Sun-Times Reports

A day after he was revealed to be a mole for the FBI, Solis missed January's City Council meeting. He hasn't been seen since.
Since he went missing, rumors have swirled across the ward. First, the story was Solis — away on a college visit with his son — was expected to resign immediately. And while he did step down from his powerful post as Zoning Committee czar, he never did resign as alderman.
Then, sources said he was no longer expected to resign.
Now?
Because of his role as an informant for the feds, the alderman's "temporary" absence is at the mercy of the U.S. Attorney's Office "in order to not jeopardize the ongoing federal investigation," said a source close to Solis.
"Hopefully they will have an update within the next couple weeks that will allow the alderman to determine when [or] if he can return to his office," the source said.
A spokesman for the U.S. Attorney's Office declined to comment.
Meanwhile, it's been three weeks since Solis went missing — and his constituents are the ones getting the short end of the stick.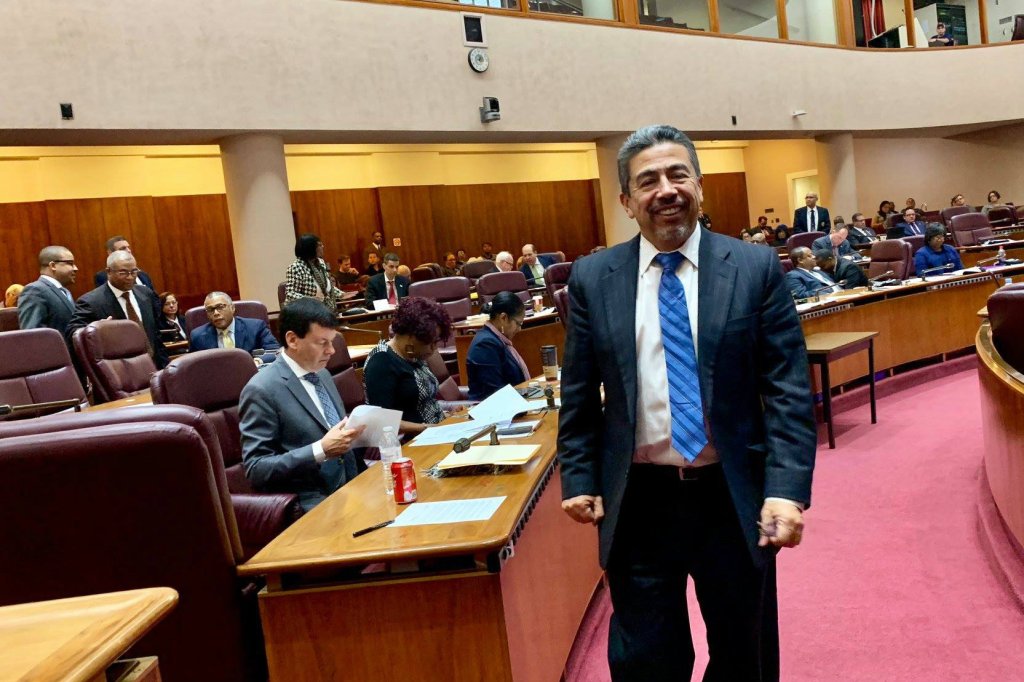 With projects on hold, Solis absence creates 'confusion'
When your alderman goes missing, projects are halted. And with the ward's leader missing in action, it creates concerns about who is in control.
Who is overseeing the day-to-day services residents rely on? Who is making decisions about where menu money is spent? Who is reviewing new developments and permits for new businesses?
As an elected alderman, Solis oversees the city's 25th Ward, which includes a diverse group of neighborhoods — Pilsen, Chinatown, the West Loop, South Loop and McKinley Park.
Solis' absence caused two public meetings on a proposed 24-story building at 37 S. Sangamon St. and a proposed 18-story building at 19 N. May St. in the West Loop to be postponed. Carla Agostinelli, executive director of the West Loop group, confirmed the meetings were canceled because Solis or a representative from his office weren't available to attend the meetings.
The meetings won't be rescheduled until "adequate representation" from the ward office can be present, Agostinelli told Block Club.

Just last week, the city's Department of Planning and Development had to put a plan to modernize an industrial area inside Little Village on ice, a project a year in the making, in part because Solis is MIA. The Little Village Industrial Corridor is currently located in four wards — including Solis' 25th Ward.
The city department was "unable to confirm aldermanic availability" for the meeting, said Kevin Bargnes, Department of Planning spokesman.
Solis and Little Village Ald. Ricardo Muñoz (22nd), who has been in rehab since he was charged with domestic violence, have been absent at City Hall.
With Solis gone, approval for the spring and summer farmers market and other activities at Mary Bartleme Park in the West Loop have been halted, too, said Armando Chacon, president of the park's advisory council.

"There is still business to conduct in the ward. Things still need to be done," Chacon said.

And among residents, there's "a high degree of uncertainty and confusion" about who is responsible for certain ward functions, said Chacon, who also serves as president of the West Central Association, the West Loop's chamber of commerce.
Solis' absence has made it difficult to assess who is in charge, Chacon said. Ward staff is doing the best they can to address concerns in a "timely, responsible manner," but they aren't the alderman.
"It doesn't bode well for our community as a whole," Chacon said.
Asked if he knew where Solis was, Chacon responded, "I have no idea."
"There was a thought for awhile that Solis would resign the next day, and then the next day, and then the next day, and now it appears questionable. … He might actually finish out his term," the West Loop leader said.

Ana Padilla, manager of operations for the Pilsen Neighbors Community Council, said the alderman's absence hasn't caused any issues yet. Even before the Solis news broke, the group members typically dealt directly with the alderman's chief of staff or a scheduler.
Raul Raymundo, who chairs the Pilsen Land Use Committee as CEO of the Resurrection Project, did not return requests for comment.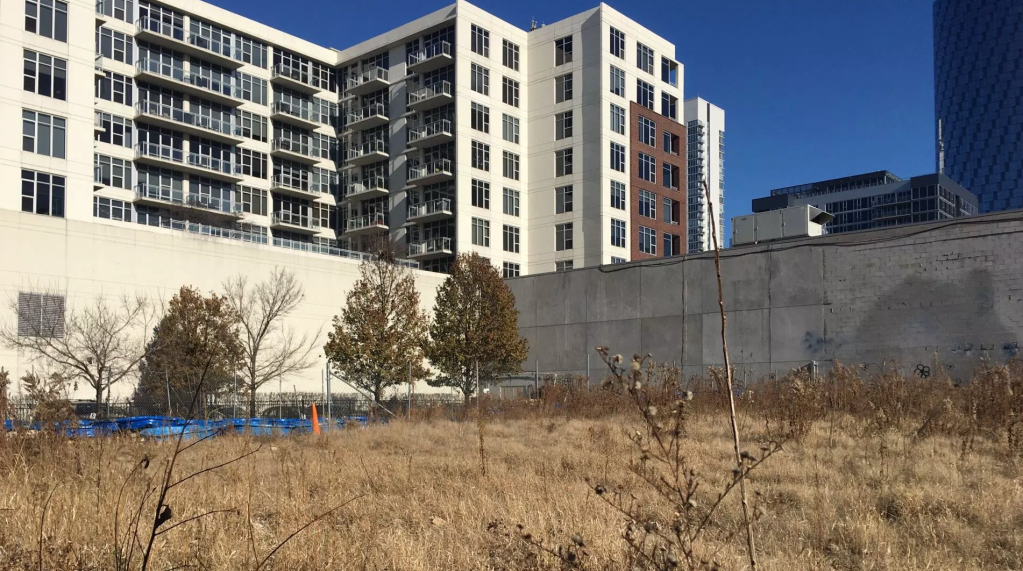 'Since he has gone into hiding…I can't help you'

Solis' absence has created confusion about who is speaking for the alderman and the 25th Ward office, too.
Solis typically answered questions from reporters in two ways: either directly via cellphone or in person, or through a spokesman, Thomas Bowen.
On the day the Solis news broke, Solis' cellphone was off. Then it turned back on. Today, it goes straight to a recorded message: "This mailbox is full."
On Feb. 4, staffers at Solis' ward office referred questions regarding Solis to Bowen.
But Bowen said he no longer represents Solis. He stopped working with the veteran alderman in November, after Solis announced he would not be seek re-election after 23 years in office, Bowen said.
But as late as Jan. 23, the day the news broke, Bowen answered a reporter's questions related to Solis. Bowen said he still answered requests for comment related to the alderman after the retirement announcement "out of habit."

"Since he has gone into hiding …I can't help you," Bowen said.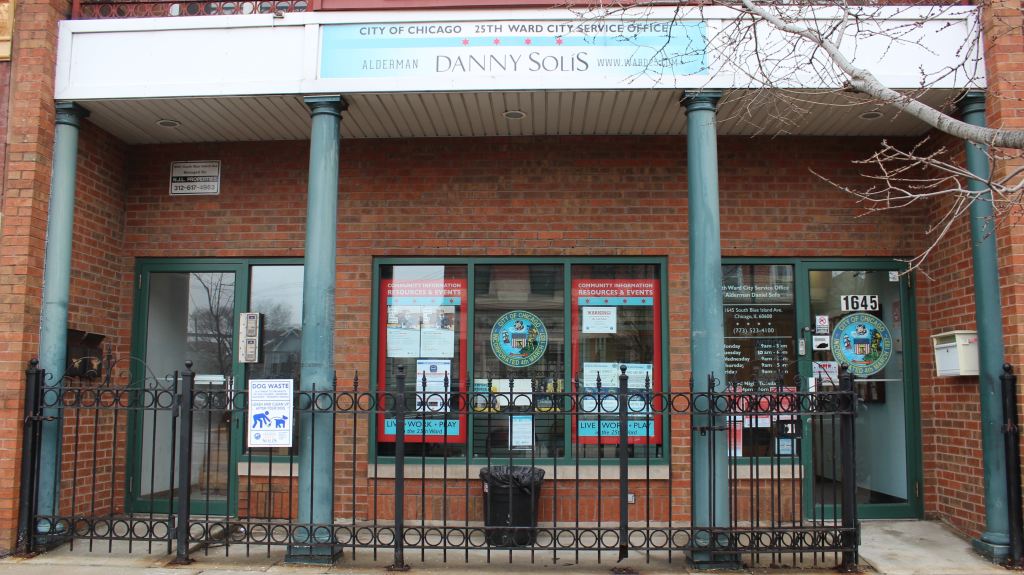 'We are here. We haven't left.'

While they aren't authorized the speak to the media, a member of the 25th Ward staff, speaking on the condition of anonymity, said they want residents to know the ward office is open for business — and will stay that way until a new alderman is sworn in, in May.
The office is not operating any differently than it has for years, the source said.
Because Solis served as chairman of the powerful Committee on Zoning, he spent a lot of time at his Downtown office. Meanwhile, staff at the Pilsen office were tasked with making sure the ward was running smoothly — overseeing requests to fill potholes or provide garbage cans and filling other constituent needs.
"We are here. We haven't left. I don't want people to feel like they're up in the air," the source said.

When asked when or if Solis would return to his office, the source shrugged and mouthed, "I don't know."
Last week, Nicole Wellhausen, a former aide to Solis who worked in his Downtown office and often attended meetings for him, said she was no longer "affiliated" with Solis' office. She now works for City Council's Committee on Zoning.
Another source close to Solis said Solis' chief of staff, Francisco Lassio, is running the office in his absence. Lassio did not return multiple calls or messages.
"In the meantime, residents should continue to call and email or visit the ward office for any service request needs," the source said.
As of Wednesday, a general ward email address was no longer active.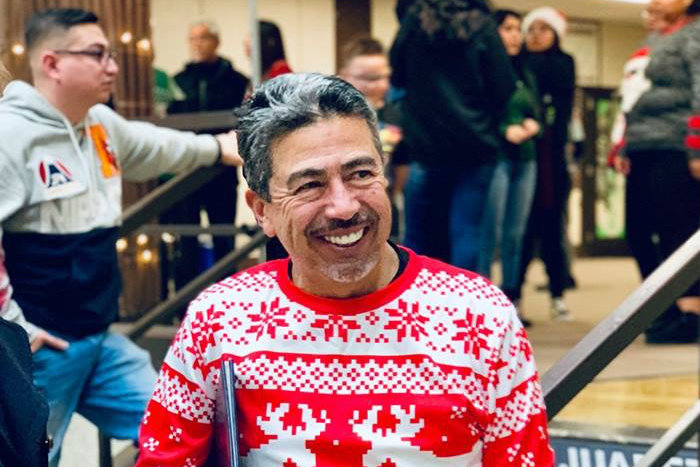 Mayor can't oust an absentee alderman
Currently, there is no mechanism in place for Mayor Rahm Emanuel to oust an absentee alderman.
A replacement can only be appointed if an alderman dies or resigns, said former alderman Dick Simpson, professor of polticial science at the University of Illinois at Chicago.
"Normally if an alderman is not going to continue their aldermanic functions they would resign and a vacancy would be declared," Simpson said.

It's possible the City Council could introduce a resolution declaring a vacancy in March, with a vote to take place in April, but that would take place just a month before Solis' term is set to end. Because of the short time frame, the City Council is unlikely to declare a vacancy.

"Given that we are in the midst of an election …no one would be appointed even if he resigned at this point," the professor said.
Simpson said he doesn't see Solis' current absence having "an immediate effect" on ward services.

"The normal city services are carried out by city departments. Aldermanic staff, I assume, can handle any normal City Hall transactions," Simpson said. "In a parallel situation, Ald. Burke's staff is still functioning and Ald. Burke is even running for re-election."
In the larger scheme of things, Simpson said Solis has only missed one full City Council meeting, and it's not unusual for an alderman to miss a meeting or two. And as a key ally to Emanuel — one of many who vote with the mayor most of the time — Solis' rubber-stamp vote won't be missed much.
"There might be votes missed, but Ald. Solis has voted 100 percent of the time with the mayor. Missing one rubber stamp alderman doesn't make a difference in major city legislation like a decision on [The 78] or Lincoln Yards," Simpson said.
Other aldermen have missed meetings without vacating their seats, Simpson noted.

In 2015, Ald. Carrie Austin (34th) missed several City Council meetings after tearing her aorta. She spent nearly a month in the hospital, two weeks of which she spent in a coma, the Sun-Times reported.

And like Solis, Muñoz, who was charged with domestic violence after his wife said he hit her, hasn't been to City Hall in 2019.
Some aldermen currently facing legal trouble aren't skipping City Council meetings, though.

Ald. Willie Cochran (20th), who won't be seeking re-election, is finishing out his term as he awaits a federal trial where he faces bribery, extortion and wire fraud charges.
And Burke — a 50-year alderman and powerhouse in his own right as the former head of the city's Finance Committee — is facing federal corruption charges. Despite the charges, Burke said he's not only running for re-election, he plans to win.
"I have done nothing wrong. No recording that Danny Solis could make would change that," he told reporters last month.

The mayor's office did not answer questions about Solis' absence or if he is still being paid.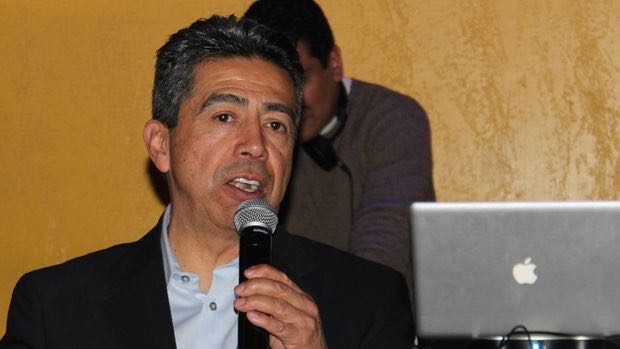 Those close to Solis kept in the dark: 'You have a lame duck alderman'
A third source close to Solis, who has known the alderman for years, learned about the scandal the alderman was facing in Sun-Times headlines like the rest of us.
Since then, the source has tried several times to get a hold of Solis, with no luck.
"It's frustrating. …He's not answering my calls," the source said.
Looking back, there were signs something strange was going on with Solis.
Over the summer, as a crowd of candidates announced plans to challenge him, Bowen refused over months to say whether Solis was — or wasn't — running for re-election.
And Vince Sanchez, Solis' then-chief of staff, was transferred from his ward post to a job in another city department.
And then there's what Solis said on WTTW about Burke.
Asked on Nov. 26 about Burke's re-election, Solis told correspondent Carol Marin, "I think Ald. Burke should reconsider.
"You got money. You got a great family. You got grandkids. Why do you want to run?"
While silence now surrounds the once-powerful alderman, the source said Solis' absence does matter.
Many things require an alderman's signoff before they can be approved — including permits for new restaurants and businesses and zoning changes for proposed developments. These would require aldermanic approval unless Solis designated another alderman as his proxy to present resolutions to City Council, which seems unlikely given the circumstances that led to Solis' absence, the source said.
"Everything will be put on hold until the next alderman takes over. Pretty much you have a lame duck alderman," the source said.

And where is Danny Solis?

"I don't know. I don't know if he's in Chicago. I don't know if he's Illinois. I don't know where he is."
Sex acts, Viagra and massage parlors
It's not just that Solis was wearing a wire that could have sent the alderman into hiding — it's how the feds got him to wear a wire that could be a source of embarrassment.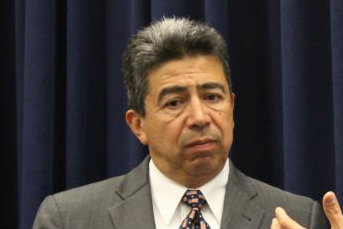 A 120-page federal affidavit the Sun-Times got its hands on revealed Solis received sex acts at massage parlors, the erectile dysfunction drug Viagra and campaign contributions in exchange for ushering deals through City Council. In total, the feds listened to 18,000 of Solis' private calls.

And the sweeping federal investigation doesn't end with Solis and Burke. The FBI also recorded Illinois House Speaker Michael Madigan — long revered as Illinois' most powerful politician — trying to get business for his private law firm from a developer brought to him by Solis.

In another report, Victor Reyes, former head of the powerful Hispanic Democratic Organization, complained Solis wasn't sending him business like four other aldermen — Joe Moreno (1st), George Cardenas (12th), Ricardo Munoz (22nd) and Roberto Maldonado (26th).
Despite the damaging reports, Solis has not been indicted or charged with any wrongdoing.
Do stories like this matter to you? Subscribe to Block Club Chicago. Every dime we make funds reporting from Chicago's neighborhoods.