PILSEN— One of the five candidates running for the 25th Ward seat long held by Ald. Danny Solis called for the veteran alderman to "immediately resign" following the bombshell Sun-Times report that reveals Solis was an informant for federal investigators.
According to the Sun-Times, Solis, who chairs the City Council's Zoning Committee and is a powerful ally to Mayor Rahm Emanuel, secretly recorded more than a dozen conversations with Ald. Ed Burke (14th) over two years and helped the FBI build its case against him.
RELATED: Ald. Danny Solis Secretly Recorded Ed Burke For The FBI, Sun-Times Reports
Candidate Hilario Dominguez said Solis' role in the case "reflects everything that's wrong with Chicago politics."
"You don't wear a federal wiretap voluntarily, let's be clear on that," Dominguez told Block Club Chicago. "This isn't the first time an alderman has been a cooperating witness in a federal investigation after alleged wrongdoing."
At City Hall Wednesday, Dominguez said Solis can no longer effectively represent the ward and should immediately resign.
Solis is expected to resign now that his role as an informant has been disclosed. He has not been charged with any wrongdoing.

"The 25th Ward needs an advocate and not someone who is distracted by a federal investigation because of their connections to corruption," Dominguez said.
Candidate Alex Acevedo, who is also running for 25th Ward alderman, said: "People don't just wear a wire for no reason."
"Our campaign has spoken out against Alderman Solis' inappropriate dealings with the development and zoning process since Day One," Acevedo said. "Aldermen don't choose to wear wires because they are innocent."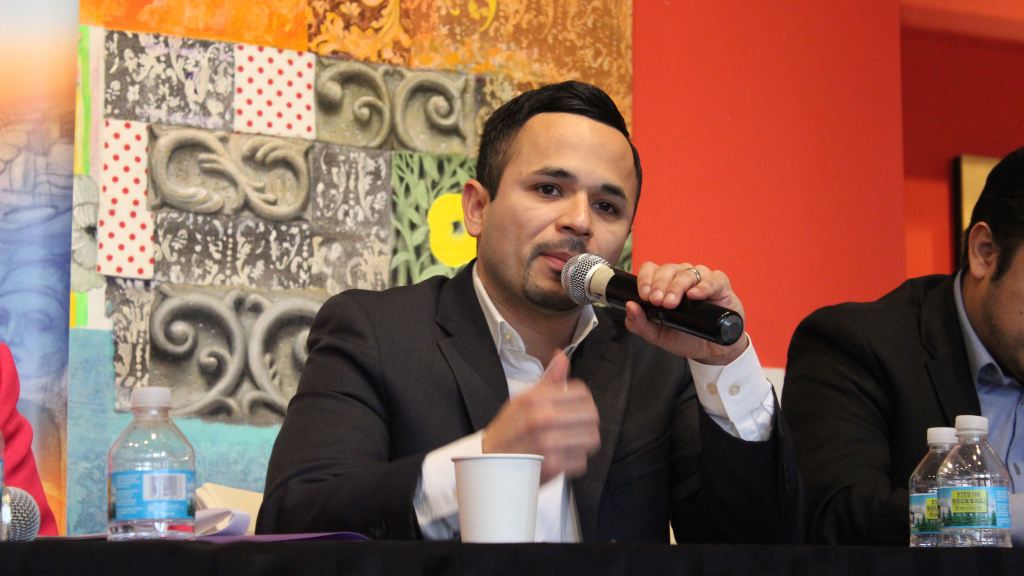 If Solis does resign immediately, Acevedo called on the mayor not to appoint a successor to the seat.
"The next alderman must be elected by the people of the 25th Ward. No more backdoor deals," Acevedo said.
If Solis steps down immediately, it is possible Mayor Rahm Emanuel could nominate a replacement to fill out the rest of his term. If that happens, the appointment could be introduced next month, and up for approval in March.
The newly elected aldermen will begin their terms in May.
In a statement, 25th Ward candidate Byron Sigcho Lopez called the Solis news "concerning" but "not surprising."
"While we don't know the circumstances that led Ald. Solis to cooperate with federal authorities and wear a wire, we all agree that City Hall has had a long and persistent corruption problem," Sigcho Lopez said. "The only way we are going to restore people's confidence in our government institutions is by electing new leaders who have a proven commitment to rooting out corruption."
In a statement, Aida Flores, a former CPS teacher and principal, said the Sun-Times report reaffirmed a need for reofrm "led by independent, grassroots candidates who put the needs of their constituents ahead of their donors."
"I'm running to replace Alderman Solis to end the corrupt status quo in Chicago politics and restore integrity to our democracy," Flores said.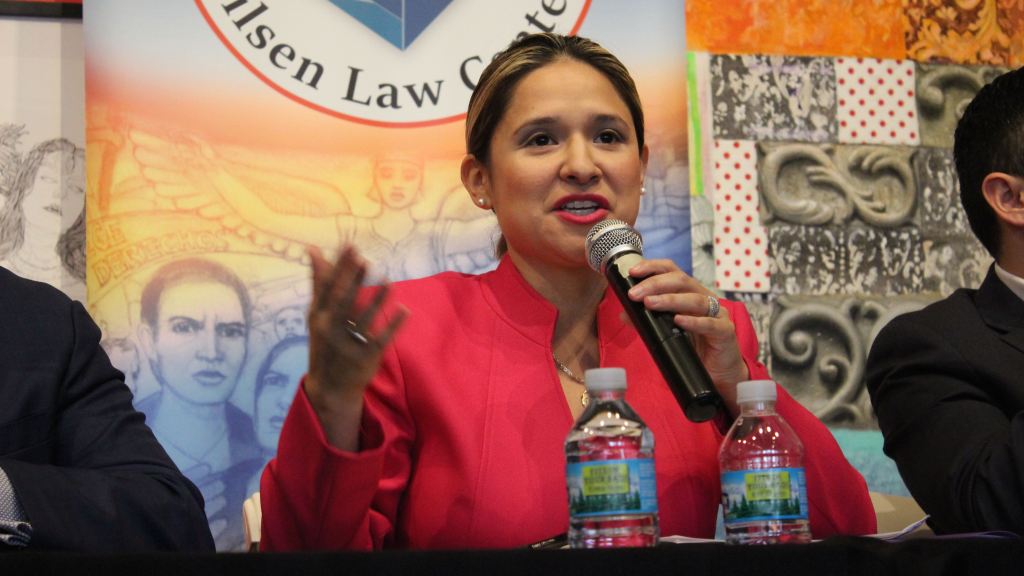 The other candidates vying for the veteran alderman's seat, Troy Hernandez, could not immediately be reached for comment.
RELATED: After Veteran Solis Bows Out, 25th Ward's Next Alderman Will Be A Millennial
Burke responded to the bombshell report Wednesday morning at City Hall. Solis was not at the City Council meeting Wednesday.
"I have done nothing wrong. No recording that Danny Solis could make would change that," Burke told The Daily Line.
Solis also could not immediately be reached for comment, and a spokesman for Solis did not return a message Wednesday.
In November, Solis made a surprising announcement that he would not seek re-election.
RELATED: Ald. Danny Solis Won't Seek Re-Election After 2 Decades In Office
Calling the federal investigation a "distraction," Dominguez said that Solis has recently been out of touch with the ward's residents.
"He hasn't posted on his [social media] accounts for months about ward news, services and we are going to need someone connected with the people and continues to be connected with the people," he said.
As a candidate, Dominguez said he was not expecting Solis to endorse him.
"There was never an offer, there was never a request," Dominguez said.
Solis, who chairs the city's Committee on Zoning and is one of the city's most powerful aldermen, said late last year he was ready to "pass the baton of public service to another" and enter a "new chapter" in his life.
Solis was appointed to the 25th Ward seat in 1996.
RELATED 25th WARD COVERAGE:

We Need More Affordable Housing In Pilsen, 25th Ward Candidates Say
Sigcho Lopez Gets To Stay On Ballot, Making Way For A 5-Way Race In 25th Ward
City's New Affordable Housing Plan Is Too Little, Too Late In Gentrifying Pilsen, Aldermanic Challengers Say
Race To Unseat Solis Becomes More Crowded As Former State Rep Candidate, Former CPS Principal Jump In
Pilsen Data Scientist, Environmental Group Leader Running For 25th Ward Seat Held By Solis
 Pilsen Alliance Director, Educator Announces Aldermanic Run For 25th Ward Seat Held By Solis
Former Teacher, Pilsen Native Announces Aldermanic Run For 25th Ward Seat Held By Solis
Do stories like this matter to you? Subscribe to Block Club Chicago. Every dime we make funds reporting from Chicago's neighborhoods.