PILSEN — Candidates vying for the seat long held by Ald. Danny Solis (25th) zeroed in on housing affordability as a key issue facing the ward at a forum Saturday in Pilsen.
The pool of five candidates — Alex Acevedo, Hilario Dominguez, Aida Flores, Troy Hernandez and Byron Sigcho Lopez — faced off in their first debate at Pilsen Law Center, 1545 W. 18th St.
All five were aligned on the issue of gentrification, calling for more affordable housing in the ward. But some of the candidates also called for a community-driven zoning process to be implemented in Pilsen.
Dominguez, a former CPS teacher who used to be a community organizer with the Resurrection Project, said implementing a community-driven zoning process where "democratically chosen community leaders" can hold developers accountable will have an immediate impact on gentrification in the area. The leaders will be able to directly ask developers questions about affordable housing, parking and other issues impacting the neighborhood, he said.
Under Solis, the Pilsen Land Use Committee, comprised of leaders from a number of Pilsen groups and chaired by Raul Raymundo, Resurrection Project CEO, reviewed and approved new developments in the neighborhood. 
But in parts of the West Loop, also located in the 25th Ward, neighborhood groups meet with developers before a proposed development is presented to residents at a public meeting. Then the alderman signs off on the plans.
The 25th Ward also includes parts of Chinatown, University Village, Little Italy, Heart of Chicago and the South Loop.
"We have 70 percent rentership in this area… The average income here is $35,000; the way homeownership is now that is not accessible to people," said Dominguez, a 25-year-old Pilsen native. "We have to look at it differently and that starts by implementing different processes…like limited equity housing cooperatives like Pilsen Housing Cooperative."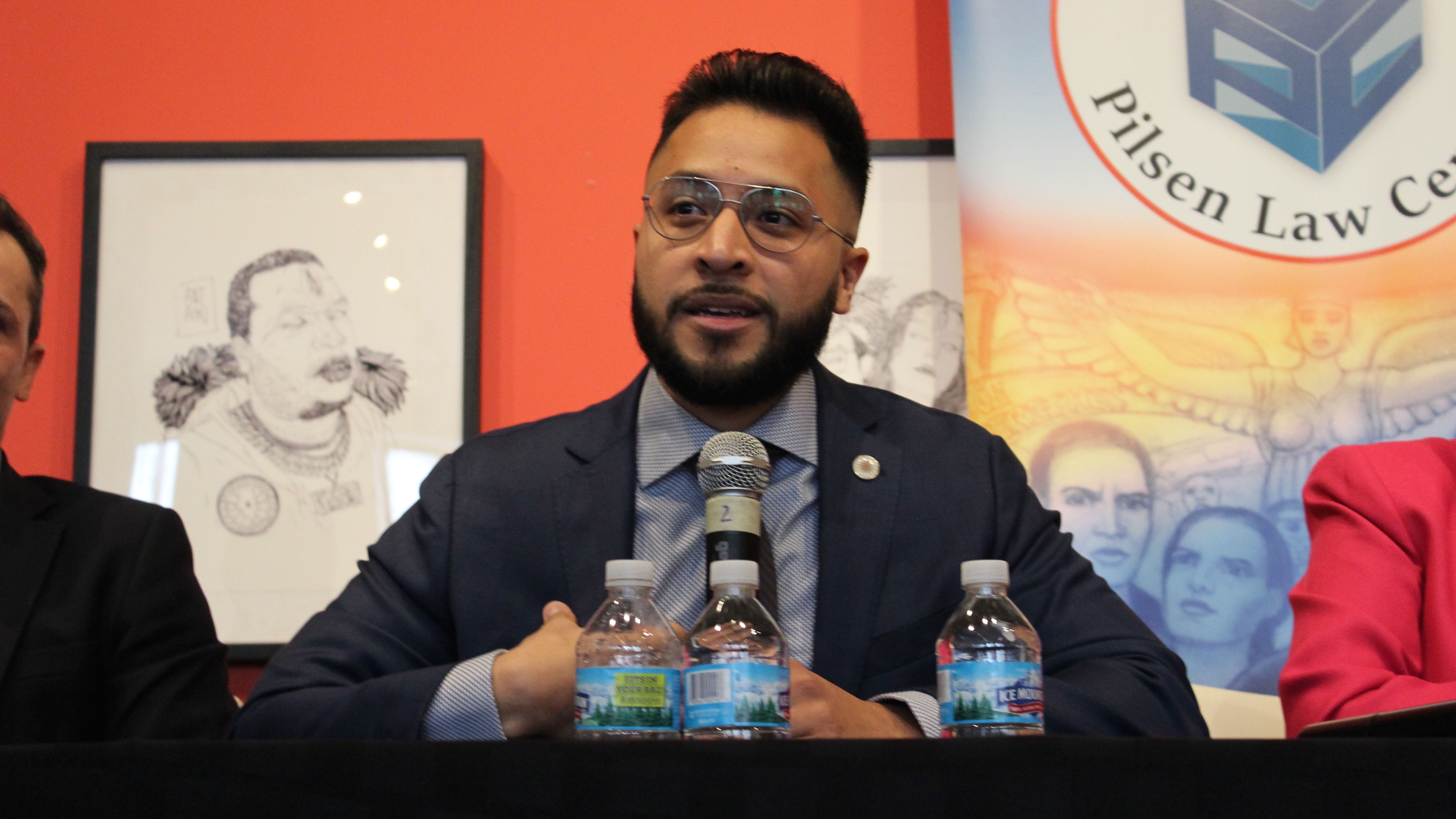 Rather than a selective few taking part in development meetings, Sigcho Lopez, former executive director of Pilsen Alliance and lead instructor at UIC's Center for Literacy, called for all residents and small businesses in the ward to be able to weigh in on zoning decisions. 
Sigcho Lopez wants to see 30 percent of new units developed in the ward earmarked for affordable housing, and will opposed developers receiving subsidies to build in Pilsen, he said. He also wants to work to make sure property tax assessments don't burden low-income families in the ward.
RELATED: Sigcho Lopez Gets To Stay On Ballot, Making Way For A 5-Way Race In 25th Ward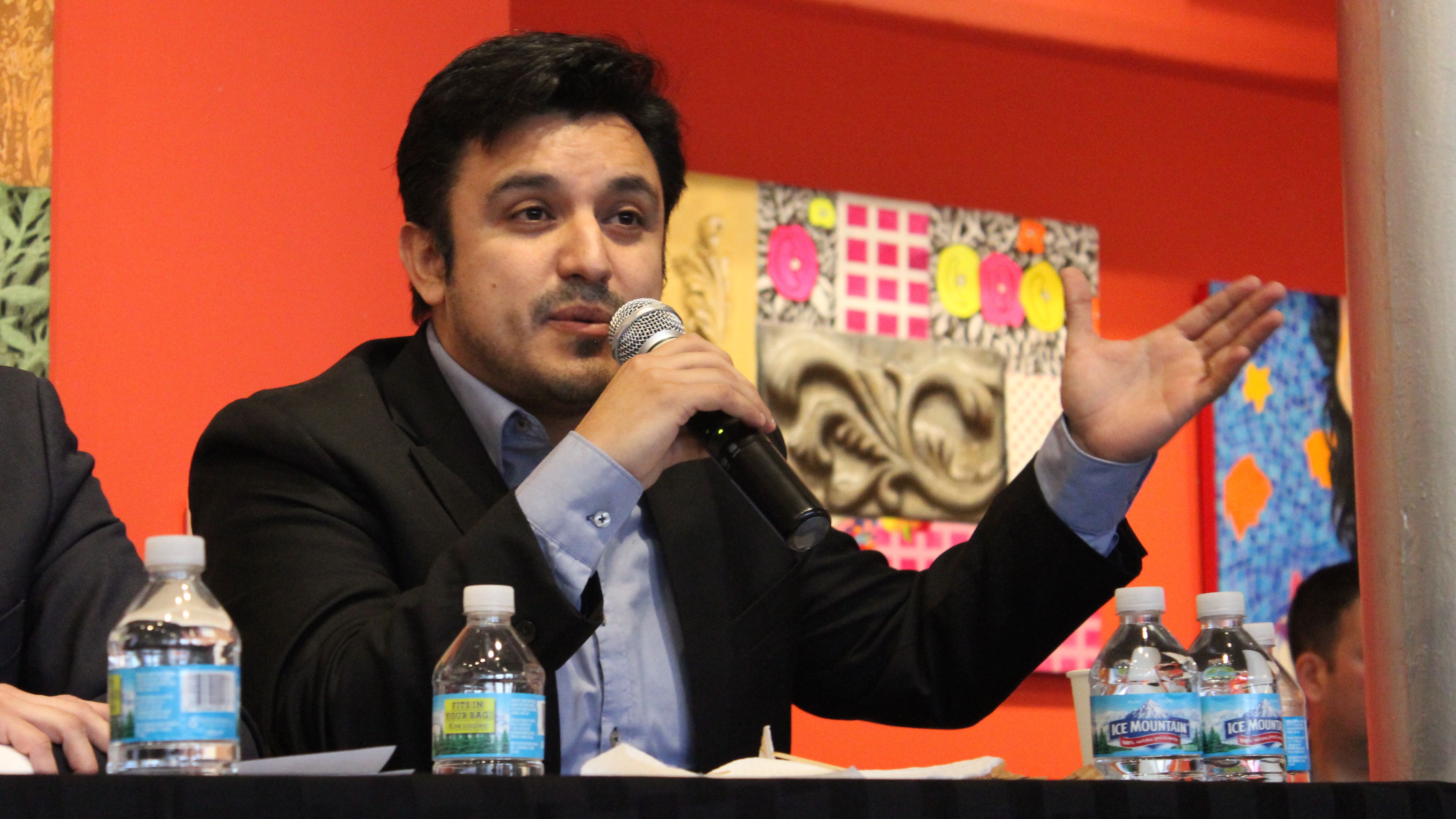 Hernandez, a data scientist and director of Pilsen Environmental Rights and Reform Organization (PERRO), said there are many reasons why Mexicans are leaving Pilsen and the Chicagoland area. When it comes to tackling the ward's affordable housing issues, creating new committees to weigh in on development will only provide "political cover," he said. 
"The buck stops with the alderman… that's what elections are for. We can come up with committees to do these things, but ultimately this is Chicago, aldermanic prerogative exists, we shouldn't pretend like it doesn't," Hernandez said.
The communities that make up the 25th Ward have different development issues they are contending with, Hernandez said — the West Loop is overdeveloped and Pilsen needs more development and more affordable housing, he said.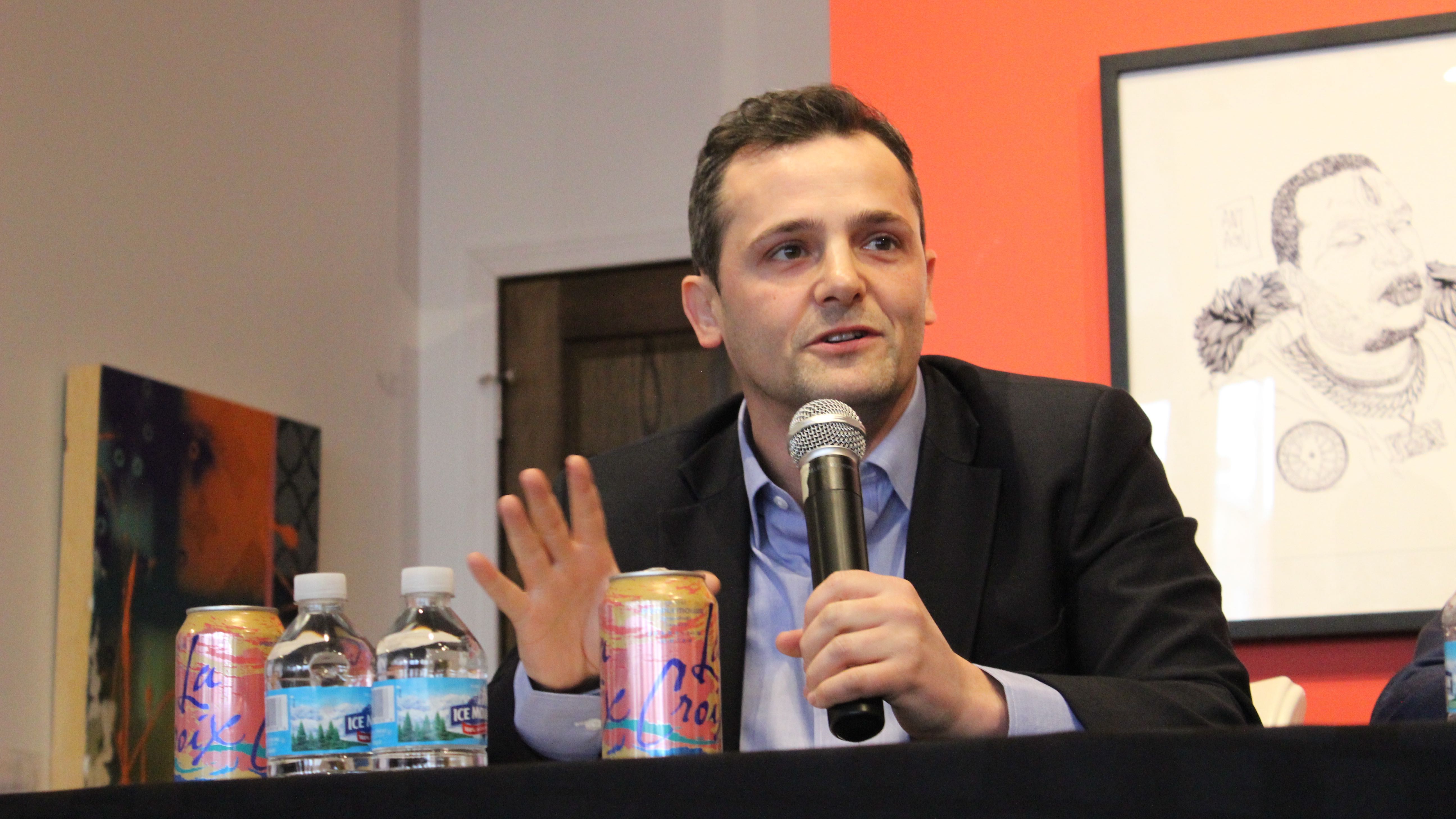 Flores, a former Chicago Public Schools teacher and principal, pitched a three strategy approach to combat gentrification. In addition to developing more affordable housing, Flores would like to see more resources to support existing homeowners and more apartments developed in the neighborhood to drive rent prices down.
"We do have to increase the amount of affordable housing available in this community," said Flores, a 33-year-old Pilsen native. "We also need to ensure that we have a longterm plan in terms of supporting the individuals that live in these apartments …we want to support our families to ensure that they are able to actually own property because we want to build that generational wealth."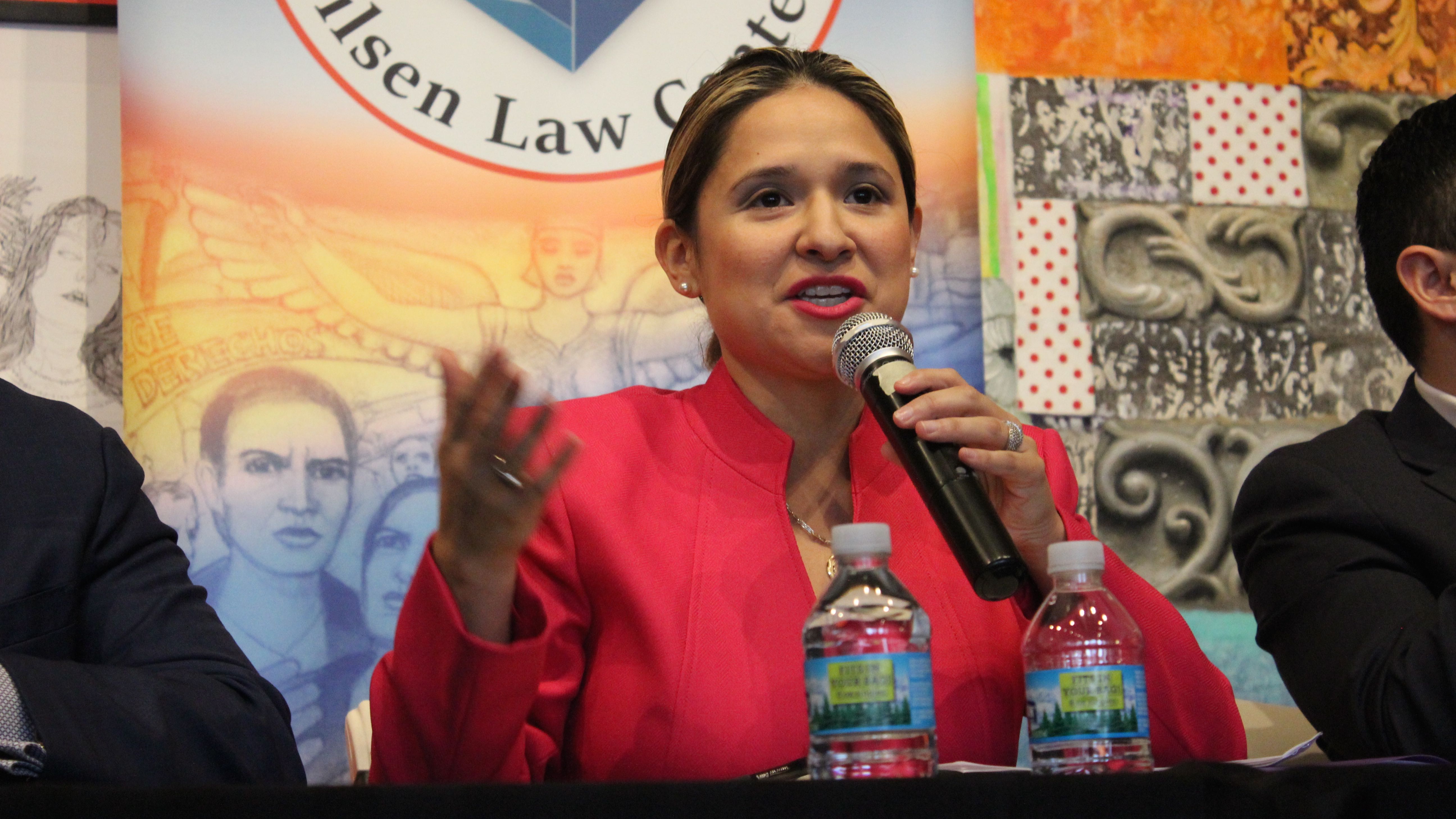 RELATED: After Veteran Solis Bows Out, 25th Ward's Next Alderman Will Be A Millennial
Acevedo, a pediatric nurse who previously ran for state representative in 2014, said "housing must be affordable for everyone."
"From seniors to undocumented families, we must find solutions for longterm residents so they can stay," the 33-year-old Pilsen native said. "We must continue to demand and advocate for affordability in housing and opportunity."
"Everyone deserves a seat of the table," Acevedo said. "All voices need to be heard…If you go across the 25th Ward, people just want to be heard."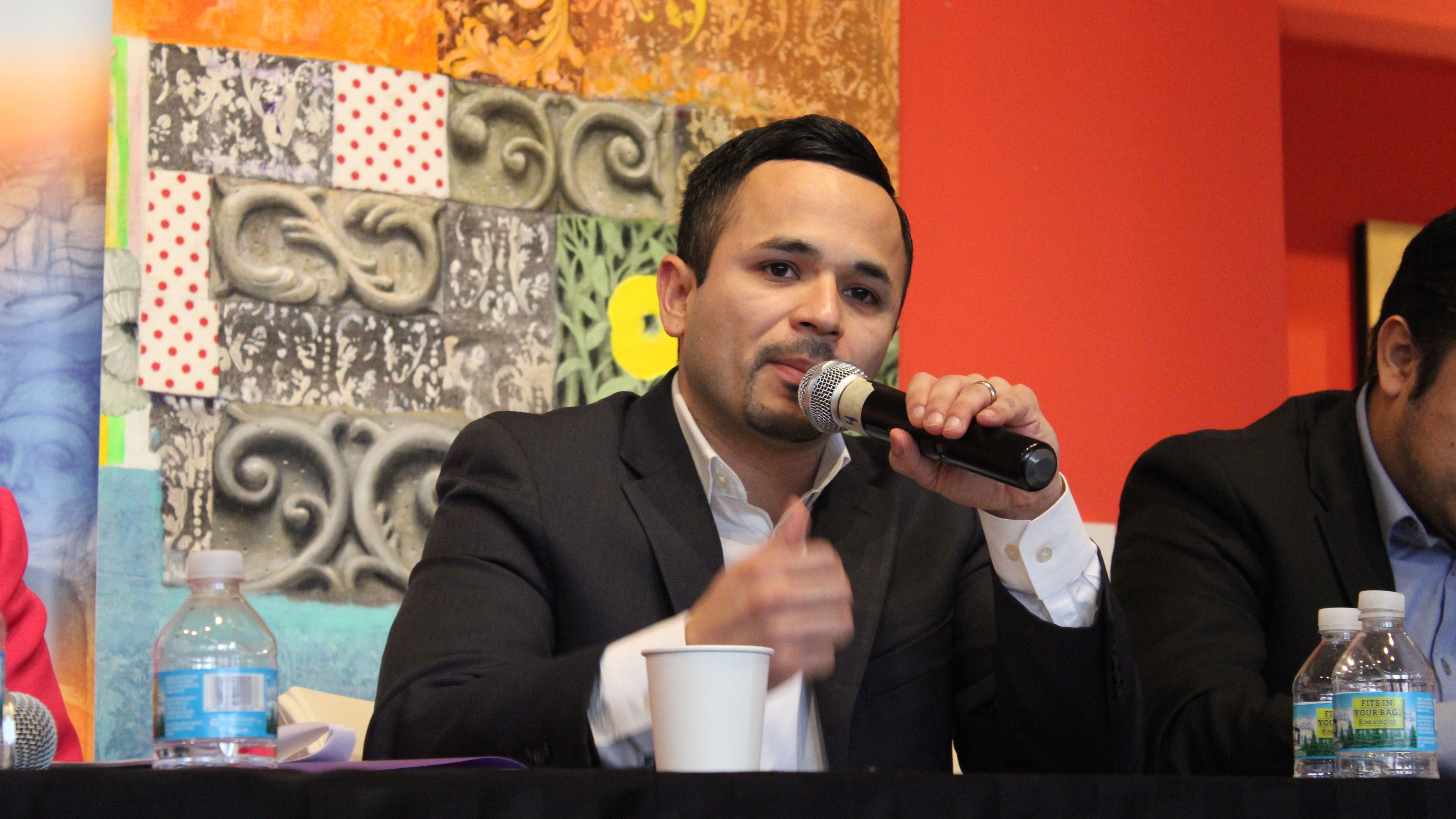 Candidates weigh in on rent control 
All five candidates answered a host of questions Saturday, weighing in on local and citywide issues, including economic development, public safety, education and police accountability.
If elected, Sigcho Lopez and Dominguez said they will push to lift the ban on rent control at the state level. 
Hernandez said rent control would "destroy markets." Citing a Stanford study, Hernandez said rent control would result in clear "winners and losers."
"The winners are the people who live here, the losers are those who want to move in," Hernandez said. "If we want Pilsen to be the destination for immigrants — the landing spot for immigrants — rent control will kill that. The only people who will be able to move in are the wealthy."
Rather than rent control, Hernandez suggested subsidies for homeowners, while criticizing the city's affordable housing pilot program that will offer subsidies to developers to create affordable housing.
Acevedo acknowledged that people want rent control, but cautioned that there was a need to analyze the successes and failures of other states with rent control before implementing it here.
"We need to do our homework and look at other states doing it the right way," he said.
Flores advocated for a balanced approach for both renters and homeowners. She said there was a need to protect older "vulnerable homeowners" who rely on rent as a source of income. 
Another 25th Ward forum is scheduled for Wednesday, Jan. 23 at Merit School of Music, 38 S. Peoria St. in the West Loop.
Late last year, Solis announced he would not seek re-election after two decades in office. 
This will be the first time the 25th Ward will have a new alderman since Solis was appointed to City Council in 1996 by former Mayor Richard M. Daley. 
RELATED: Ald. Danny Solis Won't Seek Re-Election After 2 Decades In Office

The election is Feb. 26. If no candidate wins a majority of votes, the 25th Ward race will head to a runoff April 2. 
RELATED 25TH WARD COVERAGE
City's New Affordable Housing Plan Is Too Little, Too Late In Gentrifying Pilsen, Aldermanic Challengers Say
Race To Unseat Solis Becomes More Crowded As Former State Rep Candidate, Former CPS Principal Jump In
Pilsen Data Scientist, Environmental Group Leader Running For 25th Ward Seat Held By Solis
 Pilsen Alliance Director, Educator Announces Aldermanic Run For 25th Ward Seat Held By Solis
Former Teacher, Pilsen Native Announces Aldermanic Run For 25th Ward Seat Held By Solis

Do stories like this matter to you? Subscribe to Block Club Chicago. Every dime we make funds reporting from Chicago's neighborhoods.