CHICAGO — The city is short hundreds of lawyers and has a backlog of tens of thousands of cases as migrants wait months to apply for asylum to legally stay and work.
About 8,000 migrants have arrived in Chicago since late August, with many more expected as Texas Gov. Greg Abbott has said he'll resume busing people to Democrat-led cities. The crisis has led to migrants sleeping on police station floors as they wait for shelter, food and resources.
But other help is desperately needed: legal aid.
Attorneys helping migrants said they can't keep up with cases and the federal immigration system feels like it's growing "more complex almost by the month," said Lisa Koop, director of legal services for the National Immigrant Justice Center, which trains Chicago attorneys to represent migrants in their spare time.
It's unclear if enough legal help is coming.
The state has funded a program that has helped nonprofits conduct about 400 legal screenings for new arrivals, but Chicago has yet to invest in legal services since buses started arriving in August, said Ere Rendon, director of Pilsen-based The Resurrection Project, a nonprofit working with immigrants in Chicago. 
The Resurrection Project, one of the beneficiaries of the state program, opened legal counseling appointments May 1, but they booked up within seven minutes, Rendon said. Koop said she went to immigration court last week for a case that started six years ago.
And the long-standing backlog is only mounting as more people come from Texas and other border states, Rendon and Koop said.
Migrants bused to Chicago who are still in need of basic legal consultations are likely in the thousands and counting, Rendon and Koop said. The Resurrection Project is still working through initial filings from migrants who were living at state-funded hotels last fall, Rendon said.
There are more than 96,000 pending immigration cases in Chicago courts, according to data from Syracuse University.
RELATED: After The Buses: Meet The Migrants At The Center Of Texas' Manufactured Crisis
The "clock is ticking" on migrants who only have a year upon arrival to apply for asylum, Rendon said. Many who came by bus this fall lost crucial weeks or months before that because they weren't offered legal help in Texas before coming here. Now, those people are "getting awfully close to the deadline," Koop said.
Newer arrivals — with more immediate needs of food and shelter — have an even longer road before sitting with an attorney, Rendon said.
"All immigration processes are intentionally complicated and written to lead people out," Rendon said. "And now the way this is all happening is new, the challenges are real, and we are in more dire need of help to fund legal services."
Mayor Lori Lightfoot's office did not return requests for comment.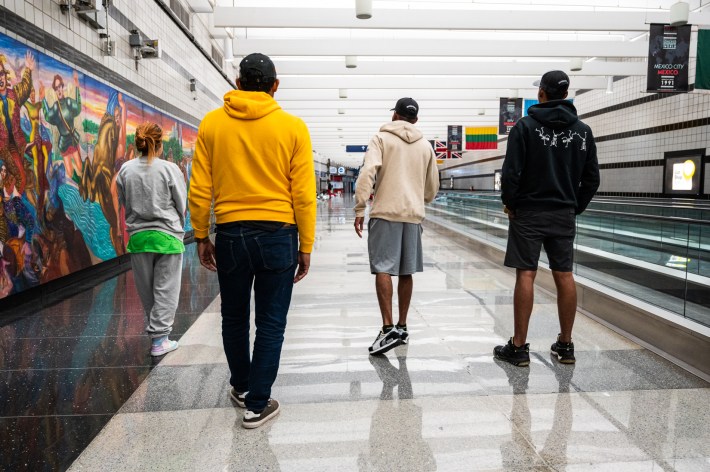 A 'Chronic Shortage' Of Immigration Lawyers
Many migrants who qualify for asylum have nuanced cases that require the care of one-on-one representation, Rendon said.
But resources — especially attorneys to represent migrants — are scarce.
"We have a chronic shortage," Rendon said. "You're talking about a small population of people with law degrees to begin with, a smaller population who work on immigration and even smaller number who speak two languages."
Instituto del Progreso Latino, a Little Village nonprofit with wraparound services for migrants, is recruiting third-year law students to help their volunteer attorneys.
Leaders of several organizations said they've had to get creative, offering Know Your Rights group presentations inside shelters and seminar trainings for lawyers who work in other areas but want to help.
The National Immigrant Justice Center plans to launch "pro-se" clinics this summer where migrants can learn to fill out paperwork and get basic information on how to represent themselves in court, Koop said.
"We have imperfect solutions and stop-gaps," Koop said. "It's in no way sufficient. Most seeking asylum don't fully understand what they're up against."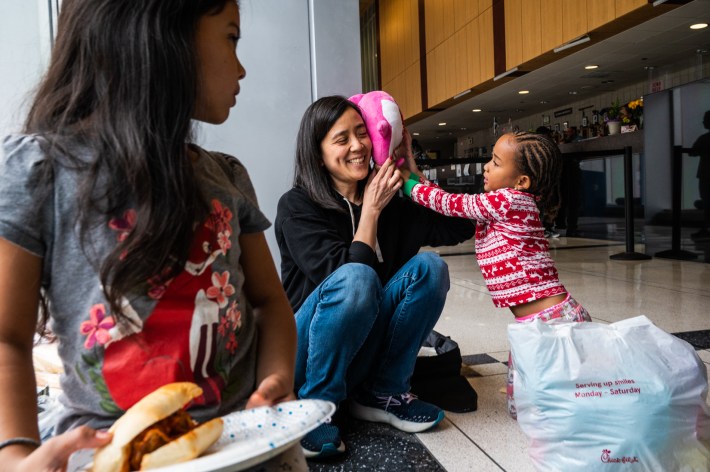 Koop said Chicago has a "strong pro bono culture" with a loose network of about 1,000 attorneys trained to help migrants apply for asylum. But working just one case takes significant time and effort, dozens of meetings and periods of heavy lifting around court dates, Koop said.
Many attorneys suffer burnout from stories of trauma they document to make credible asylum cases, Koop said.
Even for migrants fortunate to receive strong representation, the success rate for asylum is under 40 percent, although Chicago courts tend to be a bit friendlier, Rendon said.
About 40 percent of migrants arriving since last fall likely qualify for asylum, based on people The Resurrection Project has screened, Rendon said.
The rest "usually don't have another option," unless a family member is able to sponsor them, Rendon said.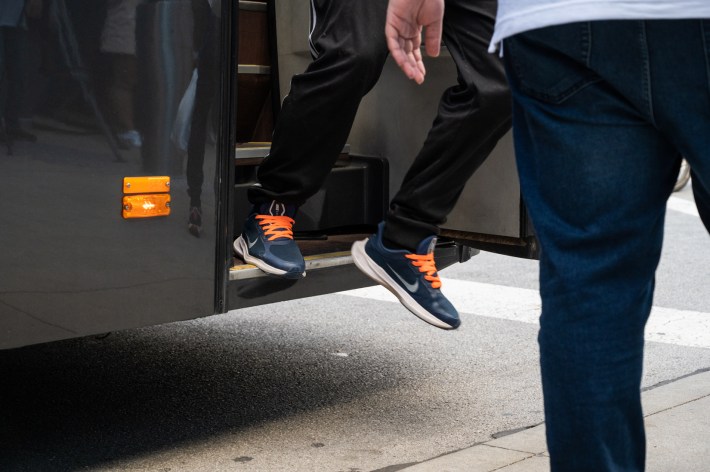 Years-Long Cases And A 'Very High Bar' For Asylum Seekers
Asylum requires proof someone has suffered persecution or has a "well-founded fear" if they're returned to their home country, according to the American Immigration Council.
Most migrants arriving by bus to Chicago are seeking asylum, which requires a I-589 application "that doesn't leave room for mistakes," said Ald. Timmy Knudsen (43rd), an attorney who has done pro bono work for people at the border.
From there, attorneys must carefully brief clients who could get their cases thrown out over minor details, such as if dates or months they give in interviews don't match paperwork, Knudsen said.
A former corporate attorney, Knudsen said he's long encouraged friends and colleagues to sign on to help, "stressing how quick it is to learn to do these cases." With migrants being bused to Chicago "without any heads up," good lawyers to start sorting through complicated situations are "needed now more than ever," Knudsen said.
"But the apprehension is attorneys are nervous about taking on something so important with their limited amount of time," Knudsen said. "But I like to say that even in just the first couple hours, they're giving a person the best legal representation they could possibly imagine."
Once an asylum application is submitted, it must go through a review process with a "very high bar," typically taking three to five years, said Karina Ayala-Bermejo, president and CEO of Instituto del Progreso Latino.
Starting the process is further delayed for migrants arriving in sanctuary cities, who don't run the risk of immediate deportation and often first focus on getting food and shelter, Knudsen said. In Chicago, the Immigrant Justice Center advises people to pin down a home address before submitting paperwork to make the legal process easier, Koop said.
Once a person submits their asylum application, another 150 days must pass before migrants can apply for work permits, Koop said. It takes a few months more before migrants can receive those permits, Rendon said.
The drawn-out process leaves thousands arriving in the city in limbo, unable to safely work and build lives outside of shelters and volunteer support, Koop said.
"At times, the cycle of this simply feels overwhelming," Koop said.
Migrants fortunate to win their classes can stay in the United States, bring certain family members from abroad, apply for a green card and "finally be put on a path to citizenship," Koop said. All others must "live with the possibility of removal" and, in some cases, can be deported, Koop said.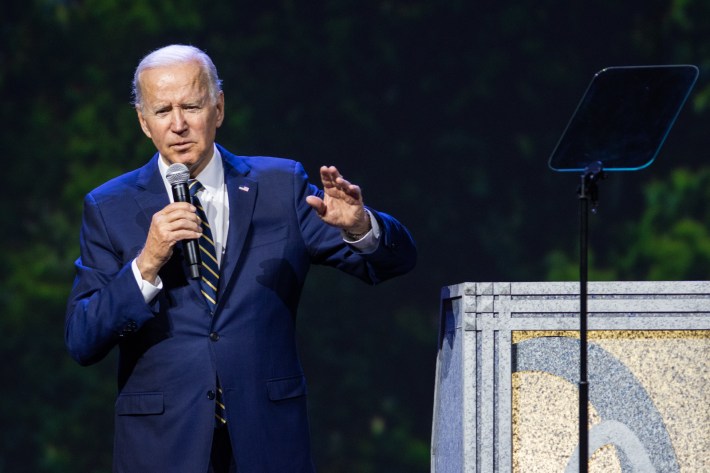 Constant Legal Burden A 'Catch-22 Of Our Own Making'
Many migrants arriving in Chicago on buses are from Venezuela, which has struggled with political upheaval and an economic crisis resulting in severe food and medicine shortages, surging inflation and rising unemployment and violent crime. 
Venezuelans are typically given a 60-day-or-less parole period, which gives temporary permission to be in the United States and apply for work permits. But a period that short is an "illusionary benefit," as reviews for work permits usually stretch longer than parole periods, Koop said.
Last week, Afghan evacuees were given a two-year parole extension by the Biden administration. Others fleeing crisis, like Ukrainians, generally have much more favorable paroles and protections than Venezuelans, Koop said.
Disparate treatment among immigrants "happens all the time," Koop said.
"But there's steps the federal government could take today to expand paroles, increase access to employment authorizations and take the burden off lawyers desperately funneling people through the asylum process," Koop said. "This is a catch-22 of our own making."
Rendon said federal policy has long created hurdles, but it's also on the city to put money in nonprofits so they can hire more immigration attorneys and expand networks for pro bono support.
Knudsen said City Council members are "calling legislature friends" and trying to secure "sustainable funding" at the state and federal levels, which can "trickle down" to nonprofits offering legal services.
"Our framework of sanctuary remains intact," Knudsen said. "We're going to continue to advocate for more." 
Rendon, who is on Mayor-elect Brandon Johnson's immigration subcommittee, said Johnson was supportive of a push to create the Cook County Public Defender's first unit to represent immigrants. Rendon said she cannot speak publicly about the subcommittee's talks, but she's "hopeful" Johnson's administration will "continue working for immigrants and new arrivals."
For now, Koop wants to remind anyone with a law degree that help is desperately needed.
"We see pro bono attorneys who are so gifted and passionate, who are telling us after they take a case that they need to take a beat. It's emotionally taxing," Koop said. "If you're doing it right, it takes a toll."
Listen to "It's All Good: A Block Club Chicago Podcast":