LINCOLN SQUARE — An attorney and a business owner hope to deny Ald. Andre Vasquez's reelection bid in the 40th Ward.
Attorney Christian Blume and small business owner Jane Lucius are making their first bids for the City Council seat. A third challenger, Eddien Enrique Gonzalez, was disqualified in December after he did not appear for hearings challenging his candidacy, according to the city's elections board.
The ward covers parts of Lincoln Square, Andersonville, Ravenswood, Edgewater, Rogers Park, Budlong Woods, North Park and Ravenswood Manor. 
Vasquez won a runoff in 2019 to succeed longtime former Ald. Pat O'Connor, who'd represented the ward for 36 years. 
The election is Feb. 28. If no candidate receives at least 50 percent of the vote, the top two finishers will go to a runoff April 4.
More on each candidate: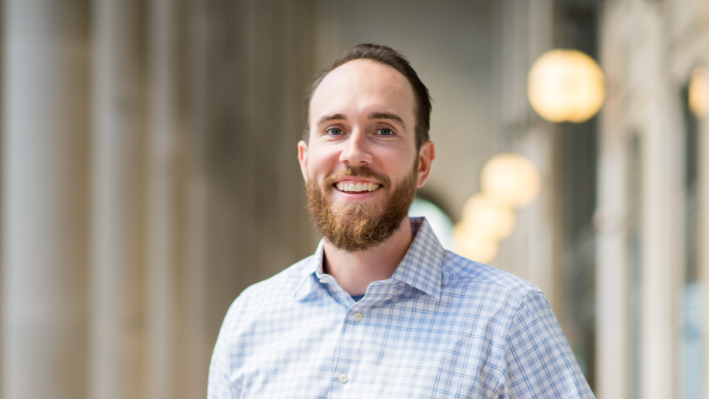 Christian Blume
Blume is an attorney who lives in Lincoln Square with his wife and their three young children. 
Before entering private practice, Blume was a city attorney prosecuting building code violations, addressing nuisance properties and holding absentee landlords accountable on the Far South Side, according to his campaign website.
Blume has also offered pro bono services like mortgage foreclosure defense through Chicago Volunteer Legal Services and worked with the Chicago Bar Association's Wills for Heroes program, he said.
"I know how to read legislation. I know how to break legislation. I know how to work with other people to figure out what they want and see how that's carried out in a way that's productive and effective within our city government," Blume said.
Blume's also a bicyclist and launched Blume Brothers Pedicab with his brother in 2008. If elected, he would advocate to create safer streets for pedestrians and bicyclists and develop sustainable transportation infrastructure that bolsters public transit accessibility, he said.
Blume's experience running a pedicab company also gave him experience as a small business owner navigating the city's permitting process, he said. 
"Through that process, I learned a little bit about how the legislative process works, and it inspired me to get involved in the legal process and eventually attend law school," he said. "Just seeing the way small businesses were treated … and all these hurdles we've had to overcome."
Blume would also pursue policies to increase affordability for people who rent or own in the ward; expand after-school activities, recreational sports and community art programs as well as advocate for income-based after school care, he said.
Blume has largely self-funded his campaign, loaning himself about $3,100 while his brother has contributed another $1,400, public records show.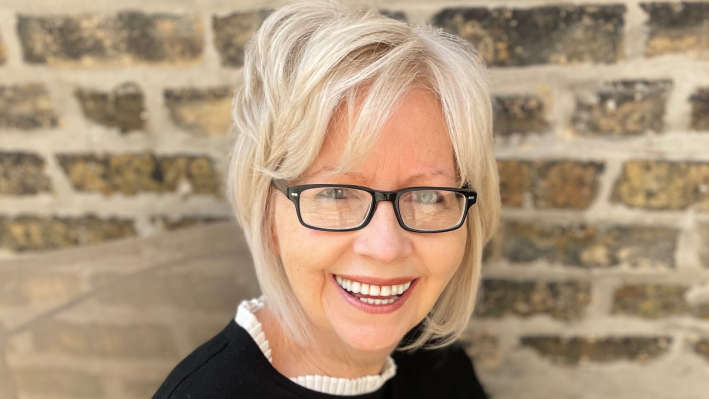 Jane Lucius
Lucius has lived in Edgewater for more than 30 years and is a beat facilitator with the 24th Police District's Chicago Alternative Policing Strategy program. 
Lucius has co-owned Robert Brian Awning Company, 6067 N. Ridge Ave., with her husband since 1986. That work has familiarized her with some city permitting processes for commercial awnings, she said.
If elected, Lucius would focus her efforts on increasing public safety in the ward, she siad. She said she supports encrypting police radios, which Mayor Lori Lightfoot's administration has been pushing amid some criticism.
Editors note: Block Club Chicago is among several media outlets who are fighting city officials to retain access to police scanners for reporting purposes.
"I don't think that we should be able to hear them … but also people who are say, burglarizing a house, they know the police are coming," Lucius said. "I think the police need more privacy in order to do their job."
Lucius would invite neighbors to litter cleanups and neighborhood walks and would support neighborhood associations to increase public safety, and she would ensure absentee landlords who don't maintain their properties are cited, she said. 
Lucius would also ask neighbors to attend police beat meetings regularly and not just when they have an issue they want to discuss, she said. 
"I think if an aldermen and the police have a really close relationship and are really friendly with each other and have a great dialogue, great communication, that you can come up with strategies to make people people feel better to make people feel safer," she said.
Lucius would also pursue improving CTA infrastructure and service times, pushing for a community development initiative grant for small businesses, voting against new city property taxes and for a sunset on Tax Increment Financing districts, she said.
"But I think public safety is probably the most important thing right now," she said.
Lucius lists three contributions to her campaign, totaling about $2,500, records show.
Andre Vasquez
Vasquez was a community organizer who also worked as a marketing account manager with AT&T before being elected to represent the 40th Ward. 
In the '90s, Vasquez was also known by the stage name Optimus Prime and was a member of underground Hip Hop collective the Molemen, the face of underground Hip Hop in Chicago at the time, according to the Reader.
Going into the first term, Vasquez experienced a "crash course" in City Council government that was complicated by the start of the COVID-19 pandemic, he said. 
"But it's been one of the proudest things I've done in my life to be able to help move our city forward and take care of our neighbors," Vasquez said.
Vasquez supported of the creation of a civilian-led police oversight commission, advocated of the the 40th Ward to be part of the Accessory Dwelling Unit pilot program and lobbied to double the Affordable Requirements Ordinance,
The alderman also pushed for the creation of the Ainslie Arts Plaza, improvements to Lincoln Avenue's north commercial corridor that include the creation of the Lincoln Avenue North Arts district, bringing more art to the ward and improving pedestrian and bicyclist safety.
Vasquez opposed a controversial plan to bring an Amazon Fresh grocery store to a Fifth Third Bank at a prime Lincoln Square intersection. When the developer initially refused to publicly disclose which grocer was eyeing the space, Vasquez threatened to downzone the property and force the developer to participate in the ward's community zoning process.
"Without lifting up a picket sign, we stopped Amazon from being a vulture on our community," Vasquez said.
Many of the projects Vasquez has championed are multi-year initiatives that he wants to bring to the finish line if he wins a second term, he said.
"And the thing that's new to me, that I learned in my first term, is that I am passionate about transportation and about safe streets," Vasquez said. "All the organizers that are bike grid people, they really got me to appreciate how we need to rebalance our infrastructure to support our cyclists to support our pedestrians."
If reelected, Vasquez wants to continue tackling issues with unreliable CTA service, he said.
"It helped me get a Halloween costume, but CTA needs to be safe, reliable and accountable. If we hadn't put the ordinance to require quarterly reporting, the mayor would not move to make an executive order to do it," Vasquez said.
Other initiatives Vasquez wants to pursue in a second term include improving the city's 311 system, expanding the crisis response model for every police district and providing housing for unhoused neighbors, he said. 
"It's just wild how much we've got accomplished during the time we've just had," Vasquez said. "If we are lucky and fortunate enough to get a second term, we'll be even more seasoned." 
Vasquez has about $178,000 of campaign contributions since January 2022, including heavy union support from Service Employees International Union and AFSCME Illinois, records show.
Watch our "On The Block" TV show on The U, CW26 and MeTV.
Listen to "It's All Good: A Block Club Chicago Podcast":