LINCOLN SQUARE — In Tuesday's biggest upset, Democratic Socialist Andre Vasquez ousted Ald. Pat O'Connor, who is the City Council's second-longest serving alderman, one of its most powerful members and the floor leader for outgoing Mayor Rahm Emanuel.
O'Connor has held the seat since 1983, but Vasquez, a community organizer who works as a marketing account manager with AT&T, took 54 percent of the vote to O'Connor's 46 percent, according to unofficial numbers.
The upset was a stark example of voters craving for a change instead of returning the old guard.
O'Connor has been the 40th Ward's alderman for 36 years. He's served as the unofficial City Council floor leader for Mayor Richard M. Daley and Emanuel and has continued to work as a private attorney during his more than three decades in office.
O'Connor was first elected at the age of 28 and was immediately involved in "Council Wars," which pitted a coalition of mostly white aldermen — nicknamed the "Vrdolyak 29" — against then-Mayor Harold Washington, the city's first black mayor. O'Connor sided with the mostly white caucus to block Washington's agenda.
On Tuesday night, the crowd at Mary's Attic, 5400 N. Clark St., was standing room only when Vasquez arrived around 10 p.m. As results started coming in the challenger was able to maintain a lead of at least 500 votes.
While it was a tight race most of the night, Vasquez supporters were chanting "I believe that we will win" every time televisions at the party showed the latest 40th Ward results.
After declaring victory, Vasquez basked in his supporters' cheers.
"We were never going to have more money than Ald. O'Connor. And his supporters dropped an insane amount of money," Vasquez said. "But we knew that if we kept on knocking on doors, building relationships and organizing we would be successful at the end and be able to move forward."
By the end of the runoff, O'Connor had raised $1,571,052 in donations compared to the $157,715 Vasquez had at his disposal. In the final weeks a Super PAC aligned with Mayor Emanuel, Chicago Forward, donated $75,000 to O'Connor, according to The Daily Line.
"I've had a great run, and every run doesn't last forever, and I didn't expect it would," O'Connor told WBEZ late Tuesday night. "But I'm very happy with the things we've been able to accomplish."
O'Connor chairs the Committee on Workforce Development and Audit — which negotiates union contracts with city workers like police and teachers. And recently, after Ald. Ed Burke (14th), the city's longest tenured alderman, was hit with a federal corruption charge amid an alleged Burger King shakedown scheme, O'Connor replaced him as acting chairman of the city's powerful Finance Committee.
After taking on that role, O'Connor responded to renewed concerns about his wife Barbara O'Connor's career as a real estate agent being a conflict of interest. In 2008, O'Connor and his wife were the subject of the Chicago Tribune series focusing on her success selling houses and condos that benefitted from zoning approved by the alderman.
When Vasquez is sworn into office May 20 for his new $120,383-a-year job, he'll be turning 40 the next day. As he transitions from campaigning to representing the ward, one of his priorities is incorporating more input from neighborhood residents on ward decisions and to "have all four corners of the ward connected and communicating."
"Thinking about the larger city issues, I think the first 100 days are going to be about getting to know everyone. There's going to be a different dynamic now," Vasquez said. "I think it'll be interesting to see if Ald. Scott Waguespack (32nd) ends up being the chair of the finance committee because of his ideological perspective."
Vasquez supports a financial transactions tax, a real estate transfer tax, legalized marijuana revenue and a progressive income tax.
During the campaign, he also said he'd push the state to lift the ban on rent control and advocate for Tax Increment Financing reform so money benefits local schools instead of "megaprojects" like Lincoln Yards or the $5.5 million subsidy given to Presence Healthcare that O'Connor voted for.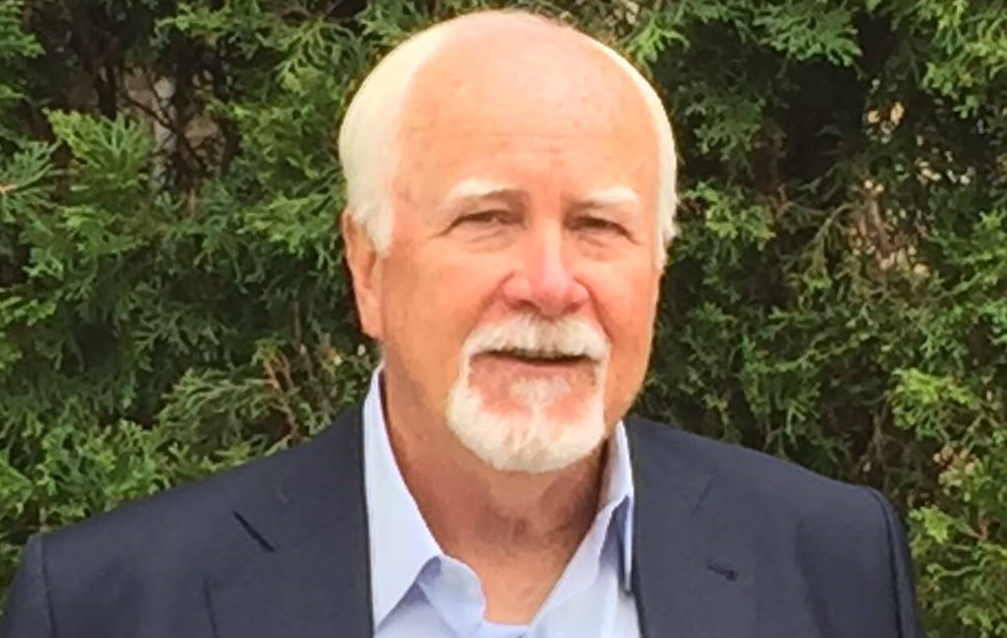 Four candidates were challenging O'Connor before the runoff. But because no candidate was able to break 50 percent in the Feb. 26 election, the top two finishers — O'Connor, with 33.30 percent, and Vasquez, with 20.09 percent — went into the runoff.
During his speech in front of supporters on Tuesday, Vasquez thanked former candidates Dianne Daleiden, Maggie O'Keefe and Ugo Okere for challenging O'Connor alongside him before the runoff.
Vasquez is a Democratic Socialist of America member and son of Guatemalan immigrants. At his election night party on Tuesday, he brought his mother, Zoila, and father, Andres, on stage to celebrate with him.
"I'm so content he won. He's done such good work and the people have responded to him," his father said in Spanish. "And it's a new day, not just for my son but for the entire ward. And thanks to God he won the office and, now with all of our hearts, we want him to do an excellent job. For people to remember him as a man of principles, who respects people and works hard."
When his son told him he wanted to run for office, his father was a bit worried because he's seen how brutal candidates can be to each other while campaigning and how hard the stress of being the focus of political attacks can be on a family.
"Whoever thought you'd be able to say, 'I'm a Democratic Socialist,' and people would say, 'That's a good thing" O'Connor told the Sun-Times back in August.
For most of the summer and fall, O'Connor was coy about whether he'd try to defend his City Council seat.
During a contentious 40th ward candidate forum in October — which later led to O'Connor being called a "racist troll" and "out of touch and cruel" for comments he made about a fundraiser for Okere — moderator Rick Perlstein asked O'Connor to answer yes or no regarding his intent to run for reelection.
"Am I here?" O'Connor responded with a shrug.
Pressed for clarification by Block Club and Daily Line reporters, O'Connor eventually said he attended the October forum because while he had not decided whether to run for another term, he wanted to keep his options open by attending.
It wasn't until November that he stopped dodging the question and officially declared his candidacy.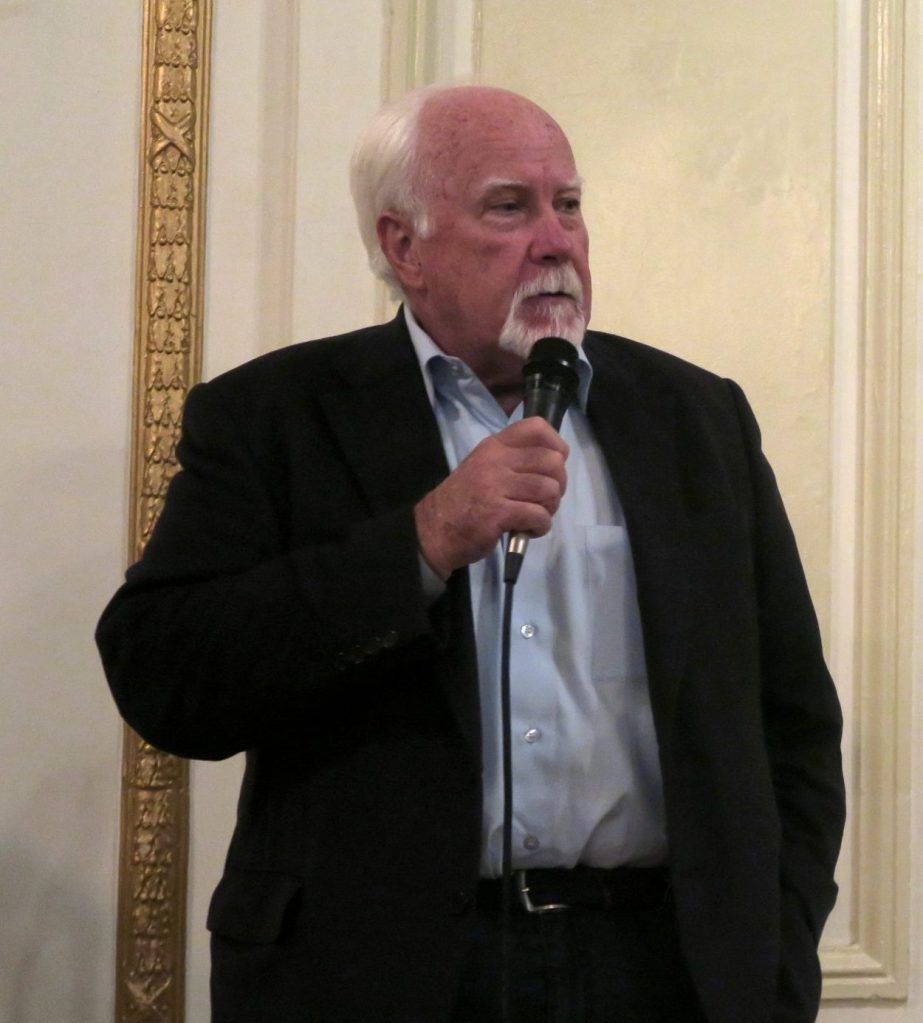 In the final weeks of the runoff, O'Connor launched thetruthaboutandre.com, a website cataloguing lyrics and forum posts from 2001-2010 by Vasquez the incumbent's camp describes as "bigoted and derogatory comments about women, trans people and gay people."
The lyrics featured on the website include: "Holdin' mics with a slight buzz. Beatin' bitches like Ike does" and "Grab you by the clavicle and drag your ass across the ground. Leave you bound and gagged in a bar surrounded by f*gs. Looking like a clown that found a gown and dressed in drag."
Vasquez had apologized for his comments before O'Connor's campaign launched the website and continued to do so as the incumbent repeatedly brought them up at forums, on televised appearances, in campaign mailers and in a purported phone poll.
"I will continue to acknowledge the fact that those words are harmful and I am sorry for it. I will continue to make amends and be an ally," Vasquez said on Tuesday. "I want to make sure everyone in the 40th Ward that's a member of the LGBTQ community, and everyone in the city, knows they have a seat at the table."
Vasquez's father took issue with O'Connor's attacks.
"And what Mr. O'Connor did, we're so offended. He took a lot of words out of context from when my son was a singer of rap music. The reality is they tried to put all this garbage on him," the elder Vasquez said. "O'Connor used this in his campaign and I think that's why he lost."
During the runoff Vasquez challenged O'Connor on his voting record — which includes voting in favor of privatizing the city's parking meters and the Skyway, closing a record number of CPS schools and mental health clinics and OKing the Lincoln Yards deal.
"O'Connor didn't want to focus on two things: His record and our future," Vasquez said. "So by talking about my rap career, if you want to call it that, he thought he could distract everyone."
At a March 18 forum, O'Connor said Vasquez was only apologizing for his comments when he was a rapper because he wanted to run for office and that 40th Ward voters should elect someone who "doesn't call people names," O'Connor said.
"My approach to that in the runoff forums was rope-a-dope, like Muhammad Ali. I knew that every chance he could O'Connor was going to take every shot he could. And I knew I was going to have to take it all," Vasquez said. "But in my closing statements I was going to call out every single thing he's said or voted on that he's never apologized for."
The 40th Ward includes parts of Lincoln Square, Bowmanville, West Ridge, Edgewater, West Andersonville and Rogers Park.
Video of Andre Vasquez's speech at his April 2 campaign event begins at the 04:05 minute mark.   
Ald. Pat O'Connor And Andre Vasquez Headed To Runoff In 40th Ward Race

Ald. Pat O'Connor Called 'Racist Troll' By Moderator Of 40th Ward Forum

Ald. O'Connor Accused Again Of Racism Following 40th Ward Forum: 'Out Of Touch And Cruel,' Candidate Says

Housing, Environment And Crime On Their Minds: 4 Candidates Aim To Replace Pat O'Connor In 40th Ward

Do stories like this matter to you? Subscribe to Block Club Chicago. Every dime we make funds reporting from Chicago's neighborhoods.