LINCOLN SQUARE — Four candidates are challenging longtime Ald. Pat O'Connor (40th) for his seat on the City Council, pointing to a host of issues they want to see fixed in the neighborhood.
O'Connor has been the 40th Ward's alderman since 1983, when he was first elected at the age of 28. He's served as the unofficial City Council floor leader for Mayor Richard M. Daley and Mayor Rahm Emanuel, and has continued to work as a private tax attorney during his three plus decades in office.
Challenging him in Tuesday's election are: Ugo Okere, a community organizer who works in the Evanston city clerk's office; Dianne Daleiden, a CPS teacher; Andre Vasquez, a community organizer who works as a marketing account manager with AT&T; and Maggie O'Keefe, owner of a social media marketing company.
They want to replace O'Connor, who is still known for his part in the city's "Council Wars" in the 1980s, which pitted a coalition of mostly white aldermen — nicknamed the "Vrdolyak 29" — against then-Mayor Harold Washington, the city's first black mayor.

Over the past four years, O'Connor said he's landed more funding for the ward's schools, including Mather High School and Amundsen High School. He also touted an addition at Jamieson Elementary School, one of only three city schools to get major capital improvement funds in 2015.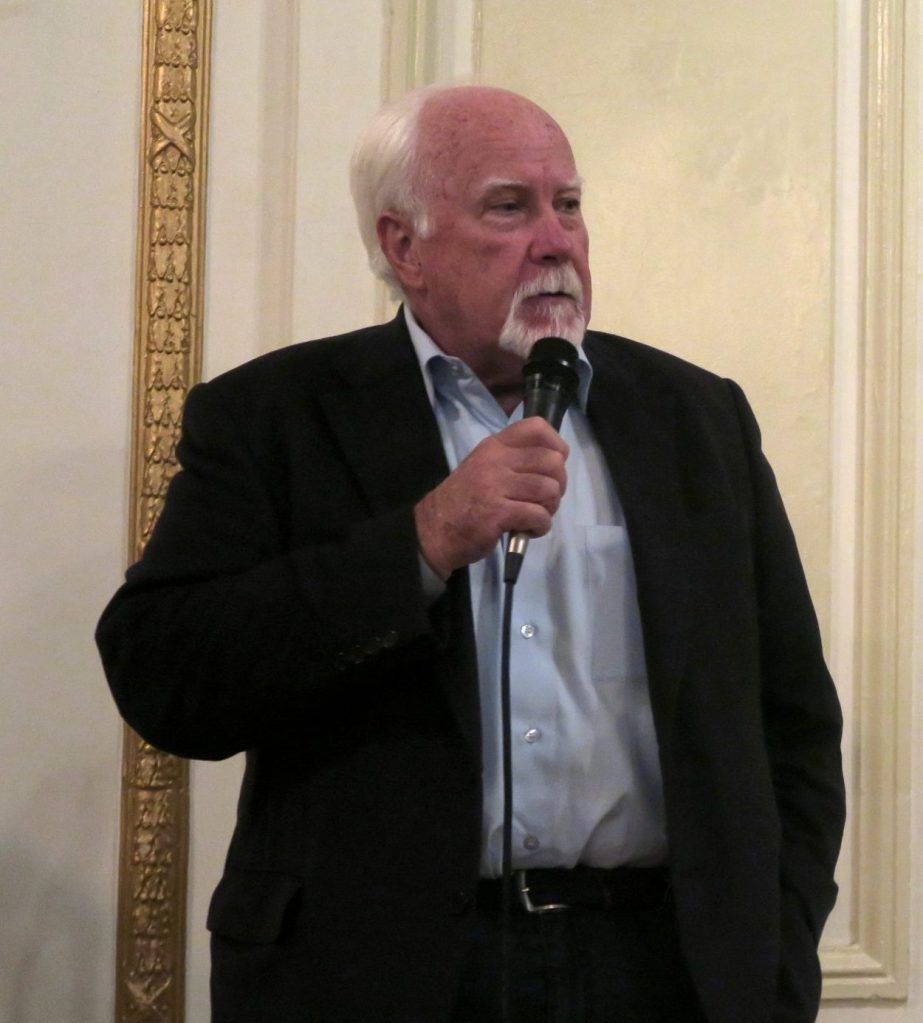 That funding helps to create an environment where kids can thrive, O'Connor said.
"I think school improvement for all the schools has been great. All of them are trending up, all of them are doing very well," he said.

If re-elected, O'Connor said he will work to foster a "positive urban living experience in the neighborhood," in part by getting rid of the motels located on Lincoln Avenue north of Foster Avenue. O'Connor has been partially successful achieving that goal — only five of the original 14 motels remain.
"You know, we're very fortunate. We don't have a ton of pressing, terrible things to deal with in the ward," he said. "But there's still the need to try and help keep a balance in the neighborhoods between thriving businesses and good schools."

O'Connor cites his 36 years as alderman as one of his strengths as a candidate, saying he has the "housekeeping" responsibilities of his office well figured out.

"I've also worked on issues that folks that are running for the office espouse, but I've had the ability to work on them and bring a lot of them to fruition," he said.
RELATED: Ald. Pat O'Connor Called 'Racist Troll' By Moderator Of 40th Ward Forum

O'Connor chairs the Committee on Workforce Development and Audit — which negotiates union contracts with city workers like police and teachers — and recently became the powerful interim chair City Council's Finance Committee, the committee formerly chaired by embattled Ald. Ed Burke, who is facing corruption charges.

Earlier in the campaign, O'Connor responded to renewed concerns about his wife Barbara O'Connor's career as a real estate agent being a conflict of interest now that he chairs the city's Finance Committee. In 2008, O'Connor and his wife were the subject of the Chicago Tribune series focusing on her success selling houses and condos that benefitted from zoning approved by the alderman.

Critics of O'Connor and other longtime aldermen argue that corruption happens in City Council because the same powerful people stay in office for decades with little oversight and too many conflicts of interest.
O'Connor defended his record, saying that he's never approved zoning changes knowing it would benefit his wife, and argued that Chicago's reputation for political corruption needs to examined on a case-by-case basis.
And longevity in office is not necessarily a bad thing, the alderman said.
"Longevity in a body is not in and of itself a problem. Longevity is not something that you're given or guaranteed. It's something that's earned," O'Connor said.
Dianne Daleiden

Dianne Daleiden is a CPS teacher and former social worker who unsuccessfully ran against O'Connor in 2015. Housing affordability is her chief concern.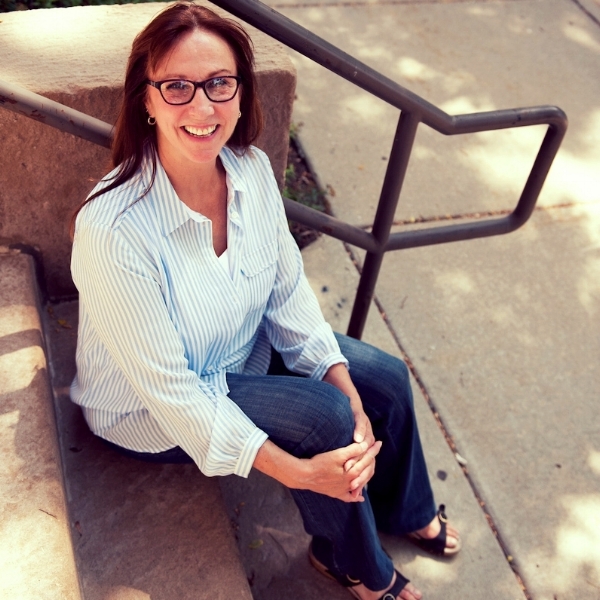 "One of the biggest issues is longtime residents have been priced out of the neighborhood," she said. "There's a lack of affordable housing stock, and our property taxes are regressive and out of control."

If elected, she aims to eliminate or reduce the number of tax-increment financing (TIF) districts and would reorganize funds from special taxing districts so they are being used to fund basic city services instead.

As a 35-year homeowner in the ward, Daleiden said the city's taxes, fines and fees have ruined Chicago's neighborhoods.

"I'm a single parent who bought a house I thought I could retire in. Now, like everyone else, we can barely hang on," she said.

Daleiden said the city needs to get back to basics and use a strong City Council and weak mayor dynamic that is codified in Chicago's founding charter to take back the powers the mayor's office has consolidated over the decades.

"We need a legislative body in City Council and a mayor who is not running things in a Donald Trump-style dictatorship. That's what we've had for years," she said. "The mayor, any mayor, needs to not run the city like it's their playground."

Additionally, she would push for more oversight of the city's contracts.

"Corruption is in all these contracts where they have overcharging deeply embedded in the verbiage of every contract," she said. "So the cost overruns for something like building a library that should cost $11 million, it ends up costing $17 million. And the taxpayers pay for it."
The environment is also a top priority for Daleiden. If elected, she would work to create a City Council Climate Crisis and Sustainability Committee to replace the Health and Environmental Protection Committee, which she said has been ineffective. The new committee would be charged with tackling lead issues and other concerns.

Maggie O'Keefe

Maggie O'Keefe owns her own social media marketing business. She's a graduate of Columbia College, where she earned a degree in theater, and also studied improv and sketch writing at Second City.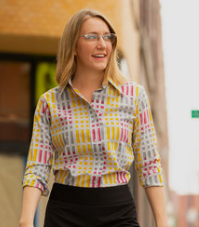 Previously, O'Keefe was a social media manager for Ald. Ameya Pawar's (47th) unsuccessful campaign for governor in 2017 and worked as a consultant for Fritz Kaegi's successful 2018 campaign for Cook County assessor. Since March, she's also served as the interim political director for the 47th Ward Democratic Organization.

Neighbors in the 40th Ward are most concerned about safety and crime, she said.

"People are concerned about their packages getting stolen … or catalytic converters," she said. "As well as our city's violence epidemic, which is a public health issue."

O'Keefe has proposed a public safety plan that aims to expand online neighborhood block clubs and create an opt-in "40th Ward Alert Service" that would notify residents of police alerts and safety tips. Under the plan, neighbors could also report issues like graffiti and lost pets through a new "people-centric app."

"What I'm hearing from the community is they want to have relationships with their local police," she said. "So providing those opportunities to know who their sergeants are, who their local police offices are. Giving them the opportunity to meet with them, not just at a CAPS meeting, but at community-led events."

If elected, O'Keefe, who serves on the Gross Park Advisory Council, said she would also push for more families to have access to afterschool programming via a "sliding scale" of fees.

"I recognize that our public parks can work better with our neighborhood public schools so we can provide access to after school programing that is beneficial to working families who may not be able to afford the fees," she said.

Regarding the new City Council and mayor, O'Keefe said she believes in collaboration. And in an effort to eliminate top-down leadership, O'Keefe said she would host public meetings on zoning, licensing and ward budgeting to give residents an opportunity to weigh in on projects if elected.
O'Keefe is also passionate about the environment, and said she would pursue longterm policies that prepare for the potential increase in population to the Great Lakes region.

"Even though we are losing a bunch of people right now in City of Chicago and the State of Illinois as a whole, within the next half century we are going to see a huge increase of population simply because we have one of the largest surface fresh water resources in the country," she said. "We need to be ready and that comes with addressing housing accessibility, waste reduction, energy efficiency and ensuring that people have social and concrete infrastructure."
Ugo Okere

Challenger Ugo Okere is a Democratic Socialist of America member who currently works in the city clerk office of suburban Evanston. He's previously worked for U.S. Rep. Mike Quigley, the Chicago City Clerk, the Chicago Federal Executive Board and is a former chairman of Fuerza del Sol.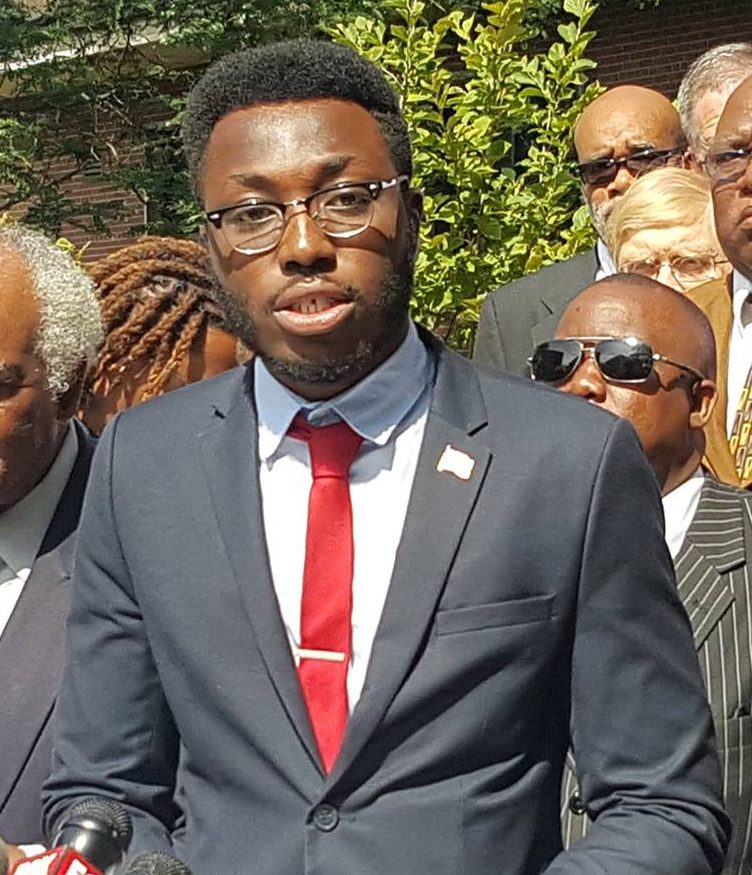 Born in Nigeria, Ugo moved to Chicago with his family when he was three months old. Okere graduated from Budlong Elementary, Lane Tech High School and earned his degree in political science and social work from Loyola University.

The most pressing issue facing the 40th Ward is affordable housing, he said, as neighbors are increasingly displaced because they can't afford high rents or rising property taxes.

"You have million dollar homes going up in the ward that are adjacent to the existing housing that's there," he said. "Everyone I've spoken to in the ward is calling for affordable housing. It's a citywide crisis, but it's also a crisis here in the 40th Ward."

Okere said the historic way that affordable housing has been addressed by the city, namely by investing in public housing in only certain parts of the city, has to be reconsidered.

"That's the wrong approach. I think affordable housing and public housing needs to be expanded citywide, especially on the Far North Side," Okere said. "Because when you only relegate affordable public housing to areas of the city where poverty is high, you're saying the rich can have the freedom of mobility but the poor can not."

If elected, Okere said he would he would pursue lifting the ban on accessory dwelling units, or coach houses, and would strengthen the city's affordable requirements ordinance so developers can't shunt affordable units off site. He would also lobby lawmakers in Springfield to lift the state ban on rent control.

In addition to his personal experience organizing against gentrification in Pilsen, Okere said he also experienced housing displacement growing up, when his family moved to Budlong Woods from Edgewater because rents in Edgewater were increasing.

If elected, Okere said he would work with the new mayor to fight for an elected school board, push for a LaSalle Street Tax and would either work to eliminate the city's TIF districts or rework them so City Council had more control over how the funds were spent.

"It's also extremely important that we pass a civilian police accountability council," Okere said. "I am a very strong proponent of [the Police Accountability Council] so we can give democratic control of the police department to residents in Chicago. I would want to do whatever I can to work with Ald. Carlos Ramirez-Rosa (35th) to get that passed."

Andre Vasquez

Andre Vasquez is a community organizer and Democratic Socialist of America member who currently works as a marketing account manager with AT&T.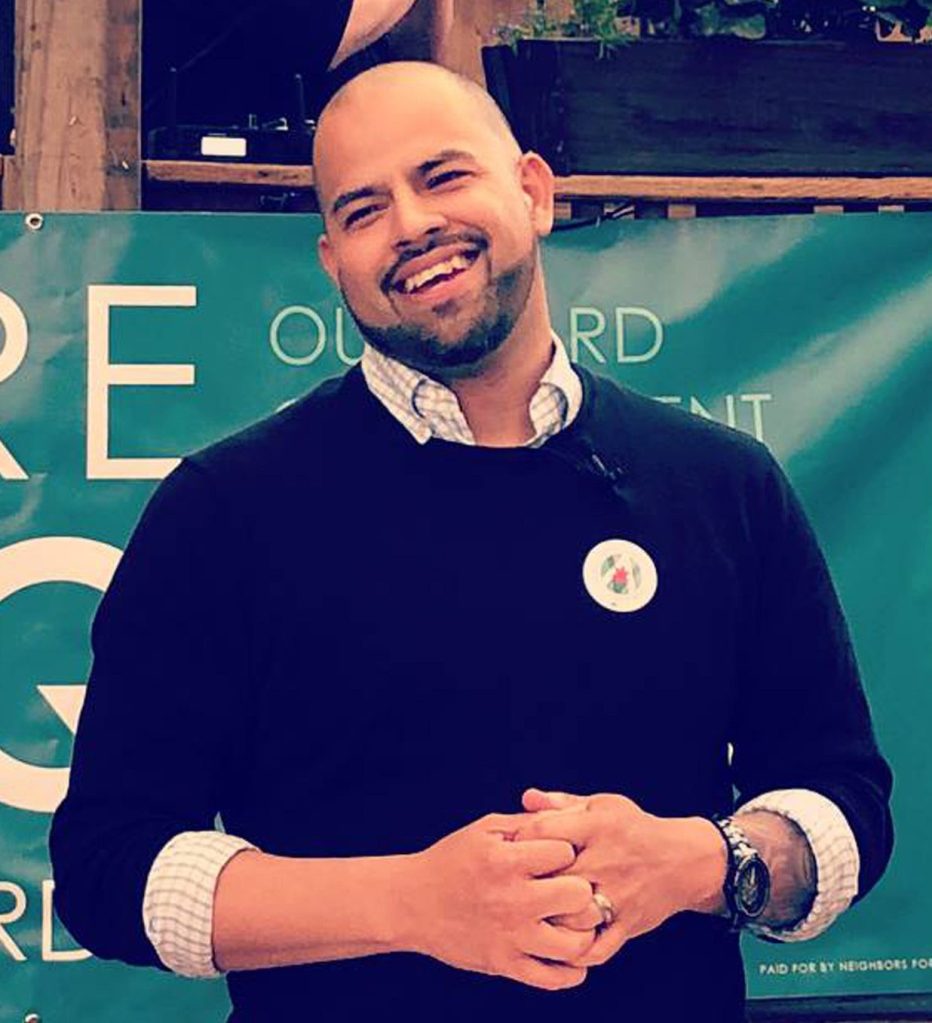 The 40th Ward needs more affordable housing and an alderman who doesn't have ethical conflicts, he said.
"When you talk to neighbors they recognize that property taxes keep getting higher and that applies pressure, not only to homeowners who are just trying to survive but also renters," Vasquez said.

Born in Chicago to Guatemalan immigrants, Vasquez said his family taught him the importance of working hard fighting for what's right. As a teen, he had a talent for freestyle rhymes and was known as a battle rapper, an experience that inadvertently prepared him for political life.
Growing up, Vasquez also recalled being priced out of five different neighborhoods.

"It affected me, because you don't feel like you're part of community when you're being uprooted constantly," he said.

If elected, he would focus on making sure new residential developments built in the ward would include 30 percent of affordable housing built on site or in the same zip code as the developer's project.

Vasquez said the 40th Ward's current business districts are benefiting most from their shared borders with other wards, which he credits adjacent aldermen with successfully managing.

"If you look at Lincoln Square in the 47th Ward it looks amazing. But when you go north on Lincoln Avenue into the 40th Ward suddenly you can tell the difference," he said.

He said the business corridors along Foster, Peterson and Damen avenues within the 40th Ward could use a more aggressive plan to bring them up to par to comparable business districts in neighboring wards. If elected, Vasquez said he would let residents decide how the $1.32 million in ward menu money and TIF dollars are spent.

Regarding the new mayor and City Council members, Vasquez said the city has a significant opportunity to elect progressive candidates to hold the mayor in check.

"I think there's a huge opportunity for that this time that we may not see again," he said.

Do stories like this matter to you? Subscribe to Block Club Chicago. Every dime we make funds reporting from Chicago's neighborhoods.