ROGERS PARK — A candidate for 49th Ward alderperson had his campaign headquarters slapped with a cease-and-desist order from the city for hosting events without the proper permits.
Aldermanic hopeful Bill Morton saw his campaign headquarters ordered closed, with two citations and two cease-and-desist orders issued after city inspectors visited an event at the campaign offices Jan. 7, city records show.
Officials with the Department of Business Affairs and Consumer Protection visited the campaign headquarters at the former Leona's restaurant, 6935 N. Sheridan Road, after 10 p.m. Jan. 7.
They found an event that featured a live DJ and live performers with a $10 cover being charged at the door, according to the Business Affairs' report obtained by Block Club through a Freedom of Information Act request. The event, which "conspicuously" featured Morton's campaign signs at the entrance, also included a bring-your-own alcohol operation, according to the report.
Investigators determined the facility did not have the proper public place of amusement license and liquor license to be holding such events, according to the report. Two citations were issued for failure to obtain and display the amusement license.
Two cease-and-desist orders were also issued. One forbids the facility from hosting events that charge cover or include amusements such as live entertainment without an amusement license. The other forbids it from allowing liquor consumption on premises without the proper licenses.
A "business closed" sign was also affixed to the restaurant-turned-campaign headquarters.
Video from the Jan. 7 party shared on Facebook shows performers — identified by Morton as "divas" — performing alongside a disco ball and professional stage lighting. Participants can also be seen dancing. About 50 people were in attendance, according to the city's report.
The investigation was sparked by a complaint of an "unlicensed party event" that was forwarded to the city's business office by police, according to the report.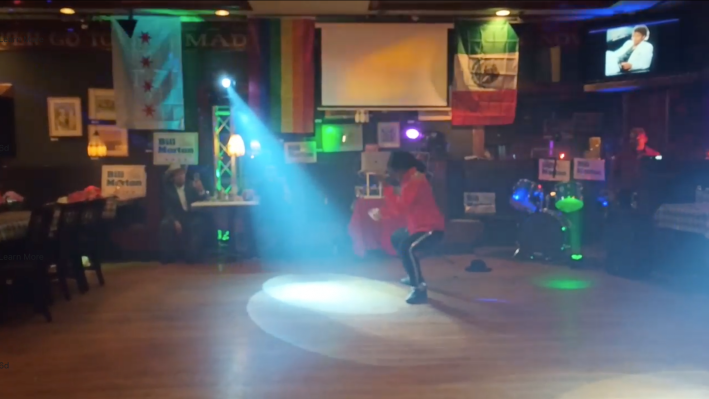 Morton's campaign manager, Trudy Leong, said the inspectors didn't realize the facility was being used as a campaign headquarters rather than a for-profit business. She said the office is not off-limits despite "business closed" signs and that the campaign has gotten clarification on what kinds of events it can hold moving forward.
"When they arrived, they didn't realize it was our campaign headquarters. They thought Leona's was running again," Leong said. "There's no business license requirement for an election campaign. We can use it as our campaign headquarters and do fundraisers."
The citations and cease-and-desists were issued to Estuardo Matas, records show.
Upon entering the campaign event, city inspectors were met by Morton, who told them the event was organized by Matas and was sponsored by the Rogers Park Chamber of Commerce, of which Morton is the president.
The investigators "did not find any supporting evidence of the claim," according to their report. The event in question was advertised on Morton's campaign website, the investigators wrote.
Matas could not be reached for comment.
Morton, who is in his second run for alderperson of the ward covering Rogers Park, has used his campaign headquarters in the former Leona's for a myriad of events.
Some of those events, including job fairs, are put on by the campaign and the Rogers Park Chamber of Commerce, which is also using the former Leona's as its offices.
The campaign has also hosted art exhibits, holiday parties and a Mexican Independence Day celebration, Morton said on Facebook. The campaign was hosting a "diva show" when city inspectors showed up, he said.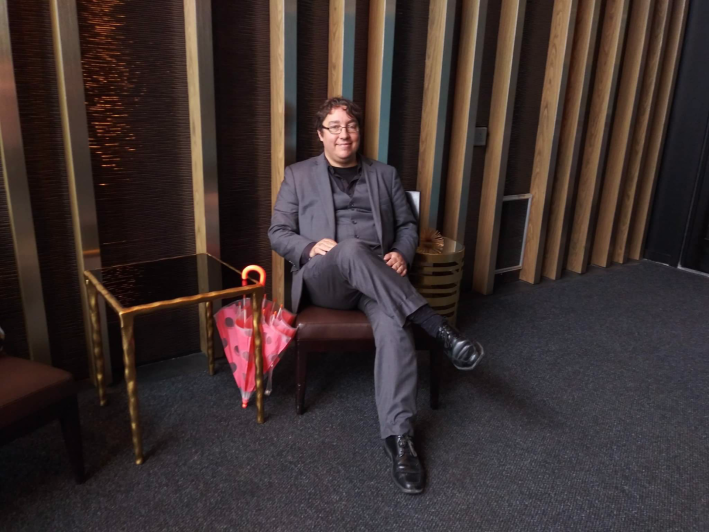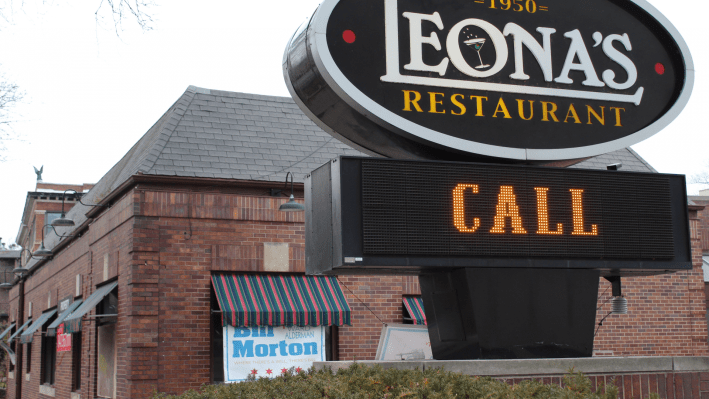 In a previous interview, Morton said he secured the former Leona's as his campaign offices because of the building's prominence in the community. He also chose it to draw a contrast against incumbent Ald. Maria Hadden (49th) and to highlight his pro-business campaign, he said.
The former Leona's restaurant was proposed as the new location for Rogers Park's Zen Leaf dispensary, which is tucked away on Rogers Avenue. Hadden turned down the dispensary's relocation request, which would have required a rezoning. Leona's closed in 2019.
"I feel that was a blown opportunity," Morton said. "I would have said 'yes.' We have enough empty storefronts."
Morton referred questions regarding his campaign offices to Leong, but the candidate confirmed the city's actions against the headquarters on Facebook. He also said in a Facebook video Thursday that events will continue to be held, including an open mic night.
"We're fully operational despite whatever rumors you may have heard," Morton said in the video. "We are doing very well, and we're going to win this election with your support."
Listen to "It's All Good: A Block Club Chicago Podcast":