IRVING PARK — Police searching a home Monday night say they recovered guns, drugs and another alligator.
At about 9:38 p.m. Monday, police arrived at a home in the 4000 block of North Troy Street with a search warrant. Once inside, officers on the scene recovered several guns, narcotics and a three-foot-long alligator, police said.
A multi-family home at 4019 N. Troy St. still had its front screen door wide open and the glass pane of its wooden front door shattered early Tuesday morning. Broken wood and shattered glass was still laying on the floor of the building's wooden porch.
People appeared to be home on the building's second floor but the first floor was completely dark at about 3 a.m. Tuesday.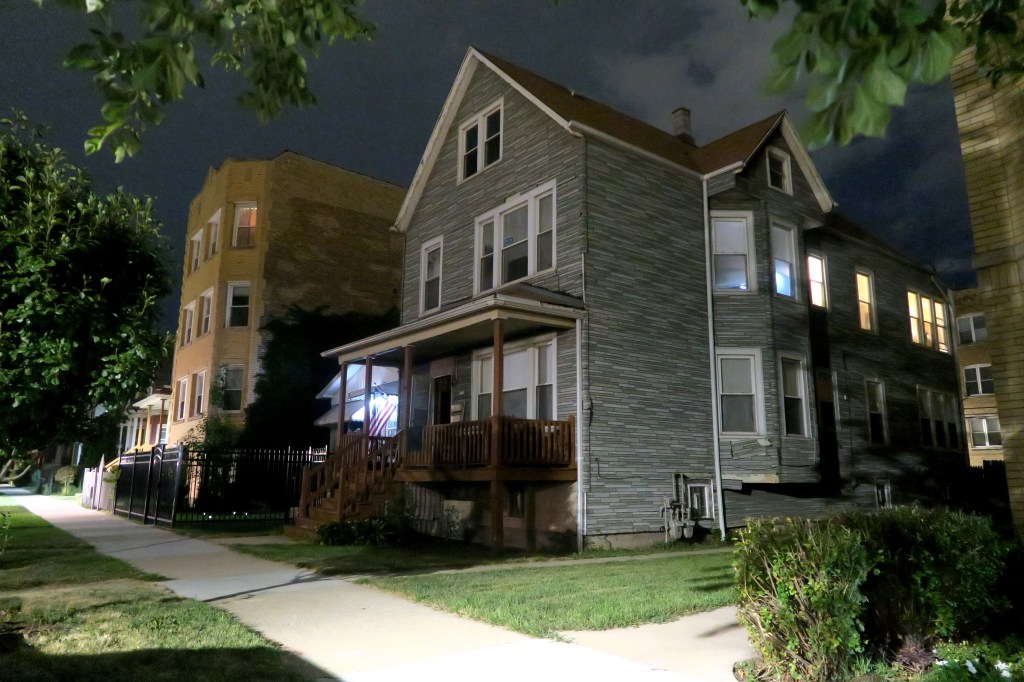 The alligator recovered Monday night was turned over to Chicago Animal Care and Control, police say.
"We are working on placement with a rescue now," said Jennifer Schlueter, a spokesperson for animal control.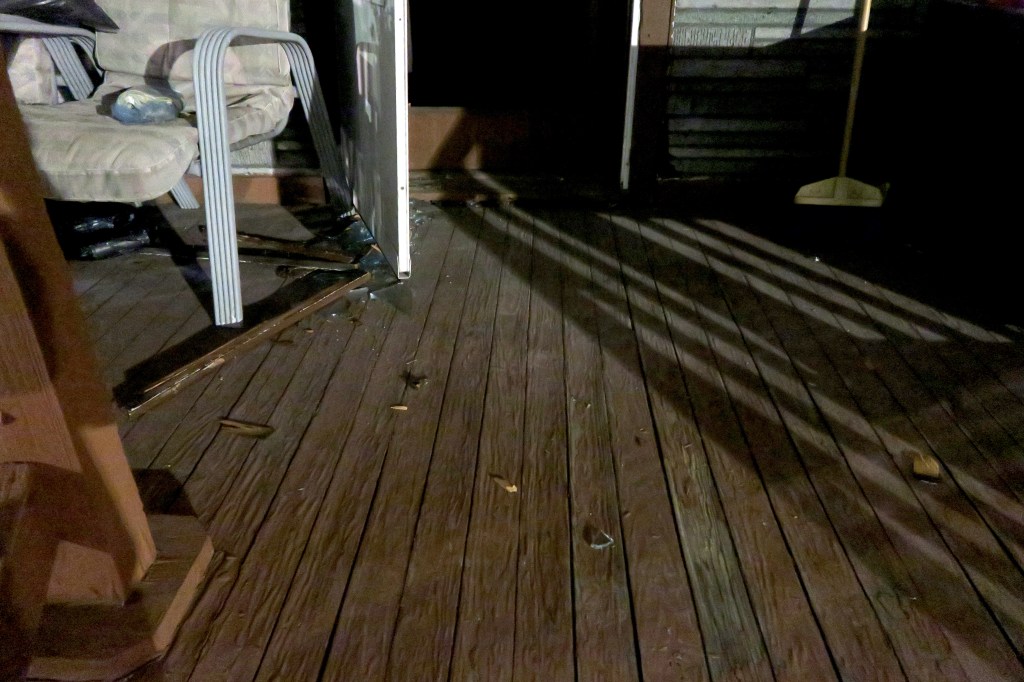 As of early Tuesday morning, no one was in custody and the investigation remains on going, police said.
The Irving Park gator is the third Chicago gator to make news this summer.
On July 9, an alligator later named "Chance The Snapper" was spotted in the Humboldt Park lagoon. The gator became the city mascot of sorts, an innocent animal announcing himself in the middle of a quiet lagoon during a Chicago summer. His elusiveness during a week-long hunt only added to his legend.
Chance, a 5-foot, 3-inch and 30-pound male alligator, was caught by Florida reptile wrangler Frank Robb on July 16.
Chicagoans thought Chance the Snapper's capture was the end of #gatorwatch2k19.
But on July 27, another man claimed to have caught a different alligator at the park's lagoon. In a series of Facebook videos, a man holding a 3-foot-long alligator with its mouth tapped shut tells a group of people hanging out around the Humboldt Park lagoon he caught the animal while fishing.
While one of the videos showed the man handing the alligator off to police, whether the gator was actually caught in the lagoon remains unknown. In a follow-up video, a man filming says the fisherman with the alligator and another man were taken by police for more questioning.
Police could not say if the latest alligator recovered by the city is related to the incident with Chance The Snapper or with the men police questioned on July 27, Chicago Police spokesperson Hector Alfaro said early Tuesday.
It is illegal to own an alligator in Illinois under both the criminal code and the Humane Care for Animals Act. And dumping an illegal pet is an additional crime. Penalties can range from a stiff fine, all the way to jail time.
This is a developing story.
RELATED STORIES
Men In Video Say They Captured Another Alligator In Humboldt Park Lagoon, Police Investigating If They Really Did
With No New Humboldt Park Alligator Sightings In 24 Hours, Concern For Reptile's Health Rises
The Humboldt Park Gator Has A Name Thanks To Thousands Of Voters: Chance The Snapper
10 Things Alligator Bob Taught Us About Gators, Life And Everything In Between
As Humboldt Park Gator Watch Enters Day 3, Alligator Bob Says The Creature Is Getting Comfortable
Chicago's Alligator Search Highlights Illegal Pet Dilemma, But Experts Urge: Please Don't Just Dump Them
It's GatorWatch In Humboldt Park As Chicago Comes Together To Search For A Scared Alligator
How Did A Gator End Up In The Humboldt Park Lagoon? Here's How Experts Rescue Exotic Animals in the City
Yes, There's An Alligator Living In The Humboldt Park Lagoon … And Chicago Is Cheering It On
Do stories like this matter to you? Subscribe to Block Club Chicago. Every dime we make funds reporting from Chicago's neighborhoods.