HUMBOLDT PARK — As animal experts deploy a new strategy to try to capture and rescue the elusive alligator in Humboldt Park, concern is rising over the reptile's health.
After several days of occasional sightings, the approximately 5-foot-long American alligator hasn't been seen in more than 24 hours.
The rescuers at the lagoon are now trying a new tactic: playing noises of baby alligators in hope the adult gator will come to investigate.
"When you play a recording of a baby alligator, usually the adult alligator will come investigate to see what's hurting the babies," said Alligator Bob, the volunteer from the Chicago Herpetological Society who has been leading the efforts to trap the gator.
"It doesn't happen all of the time, but it's worth a shot. A little noise, and he gets within 5 feet of me, we got him."
But Bob did acknowledge the long time since the sighting.
"We've gone 24 hours without a confirmed sighting of the animal. I'm not gonna speculate, but you guys will anyway," he told reporters. "He could've been sick or injured when they threw him in here. … 'Oh, I fed him something and he's poison and he's not eating. Oh, I dropped something and broke his back. Oh, I stabbed him when he bit me.' There's 100 things.
"We might be looking for a carcass. The water temperature is 74 degrees, just like any other body, it'll come floating to the surface. But I'm not saying he's dead. He's just missing."
At about 5 p.m. Friday, state conservation officers and Alligator Bob installed a fence in the lagoon to try to trap the gator on one side of the lagoon or the opposite side of the lagoon.
Experts presume someone keeping the alligator as a pet dumped it in the inland lagoon. It was first spotted Tuesday morning. By Tuesday evening, crowds were coming out to catch a glimpse of it. It was last seen at 2 a.m. Thursday.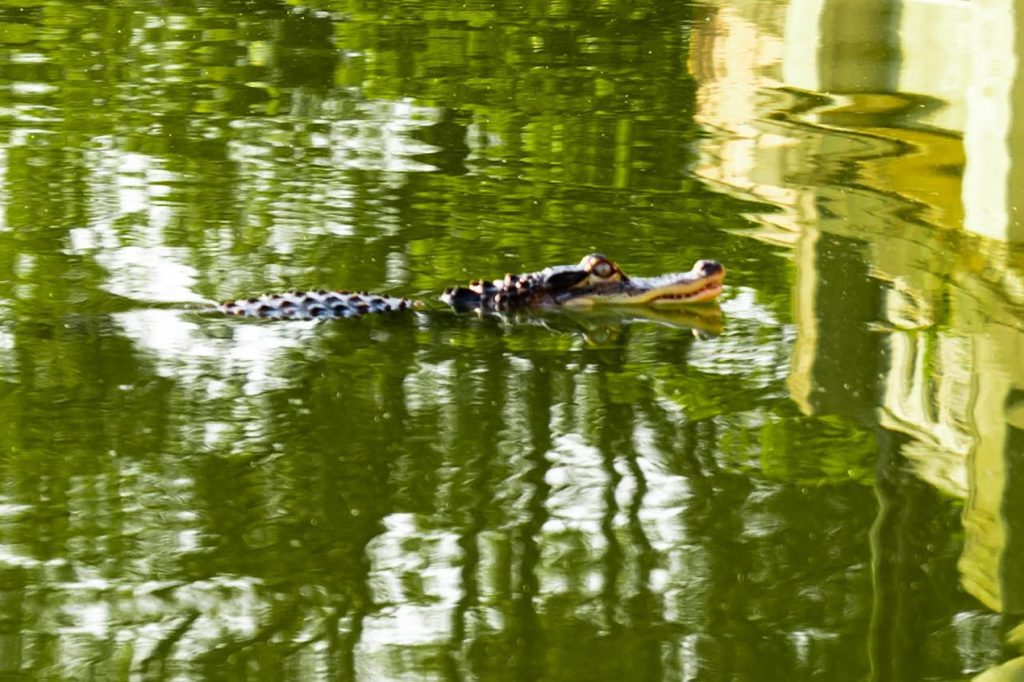 GATOR WATCH 2019 COVERAGE
10 Things Alligator Bob Taught Us About Gators, Life And Everything In Between
As Humboldt Park Gator Watch Enters Day 3, Alligator Bob Says The Creature Is Getting Comfortable
Chicago's Alligator Search Highlights Illegal Pet Dilemma, But Experts Urge: Please Don't Just Dump Them
It's GatorWatch In Humboldt Park As Chicago Comes Together To Search For A Scared Alligator
How Did A Gator End Up In The Humboldt Park Lagoon? Here's How Experts Rescue Exotic Animals in the City
Yes, There's An Alligator Living In The Humboldt Park Lagoon … And Chicago Is Cheering It On
---
GATOR WATCH SWAG
Yes, we made shirts to commemorate this very Chicago news story. Designed by local artist Ryan Duggan, get your limited-edition tote and t-shirt here while supplies last.
All proceeds will benefit Block Club Chicago, an independent, nonprofit neighborhood newsroom.