HUMBOLDT PARK — The Humboldt Park Lagoon alligator, while fascinating the city, is highlighting a problem animal control experts have long battled: People keeping illegal pets in the city and dumping them when they can't handle them anymore.
It is illegal to own an alligator in Illinois under both the criminal code and the Humane Care for Animals Act. And dumping an illegal pet is an additional crime. Penalties can range from a stiff fine, all the way to jail time.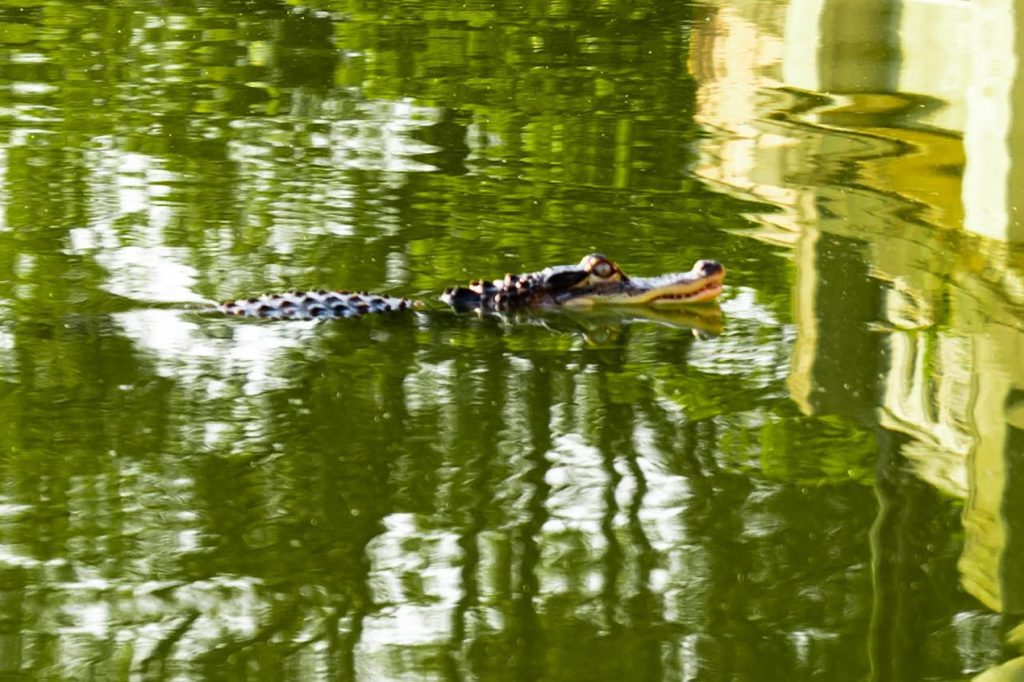 Dumping an animal can mean a lot of wasted city resources, especially when the animal is considered a danger to the public.
The man at the helm of searching for the alligator, Chicago's new hometown hero affectionately dubbed "Alligator Bob," said he has seen as many as 52 alligators turned in to Animal Care and Control in a single year.
"This year has been a slow year," he said. "We've only had about four gators turned in this year."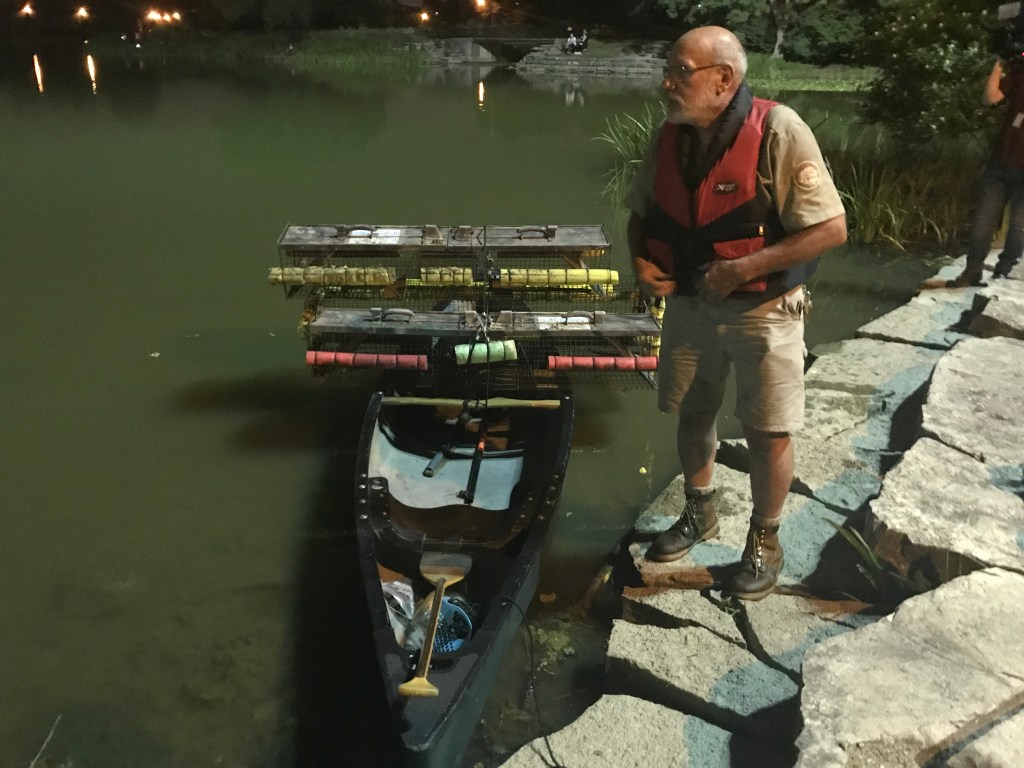 Bob said that people often acquire gators as an impulse buy, only to realize later that alligators can grow to be 12 feet long and weigh over 500 pounds.
Vacations to Florida are a common place people acquire gators, he said. But he also said there is a market for them in Indiana, where they are not illegal.
So, what should you do if you find yourself in the position of alligator ownership in Chicago?
"If you have an animal that you shouldn't own, don't dump it," said former Director of Chicago Animal Care and Control Cherie Travis. Experts "would much rather you bring it in and surrender it."
When Travis was heading animal control it was her policy to be extraordinarily lenient with those who turned in illegal pets on their own accord, she said. But for those who dumped animals, causing the city additional headache and endangering the public, she was not so lenient.
Alligator Bob agreed with Travis and said the best thing someone can do is call Animal Control and surrender the animal. The main number is (312) 747-1406.
He said if an individual dumped the gator in the Humboldt Park Lagoon, they are in a much worse spot now then if they had turned the gator in.
"If this guy would have walked into Chicago Animal Care and Control they would have taken it from him and said thank you very much and sent him on his way," he said.
The city department's executive director, Kelley Gandurski, also urged people not to bring gators to Chicago as the search goes on in Humboldt Park.
"We want to ensure that the alligator, likely being kept as a domestic pet, is safely captured and brought to a facility where it can live in a suitable environment. It is illegal to keep an alligator as a pet in Illinois, and it is certainly illegal to release it into a public lagoon," Gandurski said. "People buy baby alligators thinking they are cute, only to realize that they will grow to be up to 500lbs (if male) and may become dangerous.  Please do not buy an alligator, and if you have an illegal pet in Chicago, please contact CACC so that we can help you responsibly place the animal in a more suitable environment."   
An animal control officer, who asked not to be named, said that if a person is in the precarious situation of owning an illegal pet, they should call animal control and "tell them they found an illegal pet."
He said that he and his fellow officers would rather get an animal home safely and usually don't pursue charges against people who "do the right thing."
"I think [animal control] would be a lot less likely to pursue any charges if the person came forward," said Travis.
While an alligator may seem like a carnivorous predator, dumping it outside its habitat is inhumane and a terrifying experience for the animal, according to Bob.
He said the alligator is likely scared and continues to spend time near the entrance of the lagoon, looking for its previous owner.
"It's a shame," he said.
Do stories like this matter to you? Subscribe to Block Club Chicago. Every dime we make funds reporting from Chicago's neighborhoods.