ENGLEWOOD — Two hopefuls are vying to deny Ald. Stephanie Coleman (16th) a second term in City Council.
Police officer Carolynn Denise Crump and nonprofit leader Eddie Johnson will appear on the February ballot aiming to unseat the freshman alderperson. Both successfully fended off challenges to their candidacies, proving they had enough valid signatures to stay in the race, the Chicago Board of Election Commissioners ruled Jan. 13.
A third challenger, Otis Woods, was kicked off the ballot for not having enough signatures.
Coleman, Crump and Johnson will go head to head to serve the 16th Ward, which includes parts of West Englewood, Englewood, Chicago Lawn, New City, Gage Park and Back of the Yards.
The election is Feb. 28. If no candidate receives at least 50 percent of the vote, the top two will go to a runoff April 4.
Here's more on each candidate:
Stephanie Coleman
At 30, Coleman became the youngest member of the council with her 2019 victory in a runoff. She is the daughter of former 16th Ward Ald. Shirley Coleman and a lifelong Englewood resident. 
Under Coleman's leadership, Englewood welcomed a nearly $5 million grocery store piloted by the Go Green On Racine team, a $26 million senior housing development and a 4,000-square-foot retail space led by E.G. Woode.  
In the coming years, Englewood will soon see a 108-unit affordable housing development a $14 million culinary hub and a multimillion-dollar nature trail. Moran Park, a century-old destination, will receive an updated field house and water features for kids this year, and efforts to reopen the 63rd and Racine Green Line station have received $2 million in funding. 
Coleman also spearheaded Englewood's first music festival in 2021 and brought it back for a second year in 2022. 
"Eight months in office, the national global pandemic prevented a lot of the momentum that we were progressing towards, but it forced me to pivot and get wiser," Coleman said in December. "If anything, it helped me to be a better leader. In the last three years of the pandemic, I think I have done the best job and given my best while still being an effective leader."
In Englewood, recent blows have also shocked neighbors and local officials alike. 
In November, Whole Foods Market closed suddenly, six years after promising to bring healthy, fresh options to the community.  
On the heels of the announcement, Coleman joined Alds. Raymond Lopez (15th) and David Moore (17th) — whose wards also include sections of Englewood — to announce a City Council resolution demanding a hearing to "examine the failure of the city of Chicago food access policies to meet the needs of underserved residents."  
It has since been announced that the Black-owned company Yellow Banana will partner with a yet-to-be-disclosed grocer to reopen the vacant Whole Foods Market store. 
In her next term as alderwoman, Coleman will work to guarantee another store can't abandon the community, she said in December. 
She also hopes to "welcome more families back into the community," build back up the community's "natural resources" and boost safety, she said. The best way to bring progress is to "invest in people," Coleman said.
"As a leader, the needs of my neighborhood are always first," Coleman said. "Bringing investment is always first. The quality of life in my community is always my priority. What my community wants, requires and lacks are always my priorities. Every morning I wake up thanking God for the opportunity to serve and be the voice for the 16th Ward. 
I work every day to make sure that our community is treated and gets the same opportunities as any other neighborhood in the city."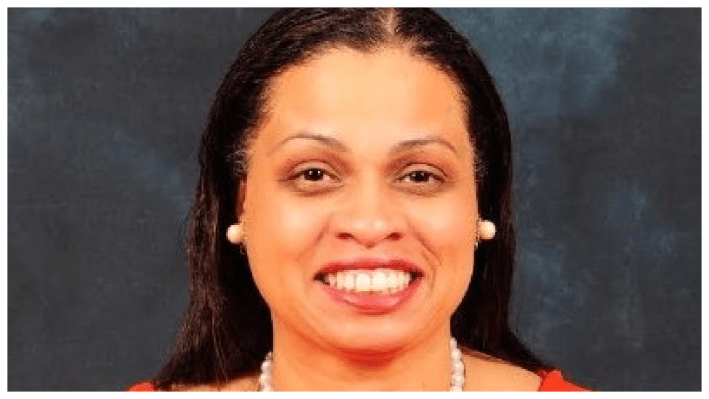 Carolynn Denise Crump
Crump has served as a police officer for 24 years, the third in her family to work as an officer, she said. She ran for the Illinois House of Representatives this year to represent the 6th District, but lost to Democratic nominee Sonya Harper.
In a video announcing her candidacy, Crump said she was "a victim of a carjacking incident." 
"Just like I had to fight for my life, I promise I will fight for you," she says in the video. 
If elected as the next alderperson, Crump will work to reduce crime and fires, beautify the neighborhood, spur economic development, improve educational and vocational opportunities, provide mental health essentials and improve the quality of life in Englewood, she said. 
A "data-driven candidate," Crump will "gather information to prioritize the strengths, weaknesses, opportunities and challenges in the 16th Ward" to determine which issues should be tackled first, she said.
Her work as a police officer gives her the "inside scoop and professionalism" to partner with local officers to reduce crime and "come up with an effective plan for the ward," Crump said.
"There are a lot of disparities that have been neglected for over 20 years, and there needs to be new leadership," Crump said. "I am confident that I am willing and capable of incorporating change in the 16th Ward that will make residents feel more appreciative of what I can offer. "
Eddie Johnson
Johnson, a lifelong Englewood resident, is running for a second time to serve the 16 Ward. He first ran for office in 2019 and lost to Coleman. 
Johnson serves as the executive director of the Antioch Community Social Service Agency, the nonprofit division of the Englewood Church that was destroyed in a fire in the spring.  
"Things haven't changed" in the four years since he lost the first election, and it's time for "something new" in the 16th Ward, Johnson said.  
If elected as the next alderperson, Johnson's top priorities will be addressing public safety, welcoming more developments and increasing access to local officials, he said. 
Johnson is also an opponent of the city's latest attempt to sell 2,000 vacant lots to bidders on the South and West sides, he said. Neighbors in the 16th Ward should have a right to dictate what happens in their communities and get a fighting chance to purchase land, Johnson said. 
Johnson will bring "quality accessible services to all residents," he said. That will include implementing a "mobile ward office" that meets neighbors at their homes if they can't make it to his office, Johnson said.
To boost public safety, Johnson will work to create a relationship with police departments and restructure CAP beats to "serve people where they live," he said. Johnson will add more security to the local park districts so seniors can participate in "walking clubs" and students can participate in summer programming. 
"This work doesn't take someone going to City Council," Johnson said. "These are creative things I've done in the past." 
Welcoming small businesses to popular corridors in Englewood, Chicago Lawn, Gage Park and New City is also a top priority, Johnson said.
As the leader of the 16th Ward, he would "restructure tax-increment finance (TIF) districts with an advisory council that requires input from residents," Johnson said. That way, people who live in the community can decide what businesses come to their neighborhood, Johnson said. 
"I live in this community," Johnson said. "I walk my dog and use the mini-marts and the gas stations. I deal with the overwhelming trees, debris and rodents in the summertime. I know what it's like when you go to the local park and your kids can't enjoy themselves because there's glass everywhere. I know what it's like to park your car under the Green Line and have someone bust your windows out.
I want residents to know that they can talk to me, I'm accessible, and I want to do some creative things in office." 
Subscribe to Block Club Chicago, an independent, 501(c)(3), journalist-run newsroom. Every dime we make funds reporting from Chicago's neighborhoods.
Click here to support Block Club with a tax-deductible donation. 
Thanks for subscribing to Block Club Chicago, an independent, 501(c)(3), journalist-run newsroom. Every dime we make funds reporting from Chicago's neighborhoods. Click here to support Block Club with a tax-deductible donation.
Listen to "The Ballot: A Block Club Chicago Podcast":