ENGLEWOOD — A much anticipated South Side nature trail is getting a big infusion of federal dollars to bring a dream community project one step closer to reality.
City officials and community organizers received $20 million in federal funding from the United States Department of Transportation RAISE grant to design and construct the Englewood Nature Trail, the Mayor's Office announced Thursday. 
The 1.75-mile elevated walk and bike trail will run between 58th and 59th streets between Wallace and Hoyne avenues along a long-abandoned rail embankment and include nine entrances for neighbors to enter safely.
The city acquired the railroad line in 2018 from Norfolk Southern Railway after a City Council-approved land swap with the controversial company in 2014. 
Mayor Lori Lightfoot's office announced in April the nature trail would progress thanks to $6 million in city funding and "pending" federal assistance. 
The city applied for $35 million in funding through the RAISE grant program, Vignesh Krishnamurthy, project development deputy commissioner with the city's department of transportation, said in June. 
With federal assistance, the trail could open as soon as 2027, officials said at the time.
Gensler, an architecture firm, will tackle urban design and project management for the trail. Planning Resources Inc. and Botanical City will lead the landscape architecture. 
"This equity-focused investment in the Englewood community will serve as a major catalyst for revitalization," Lightfoot said in a statement. "The Englewood Nature Trail is both a physical connector and pathway to community connectivity and opportunity. The trail, which was importantly developed as part of a community-led process, will benefit Englewood residents for years to come."
U.S. Sens. Dick Durbin and Tammy Duckworth, and Rep. Danny Davis all supported the funding for the project.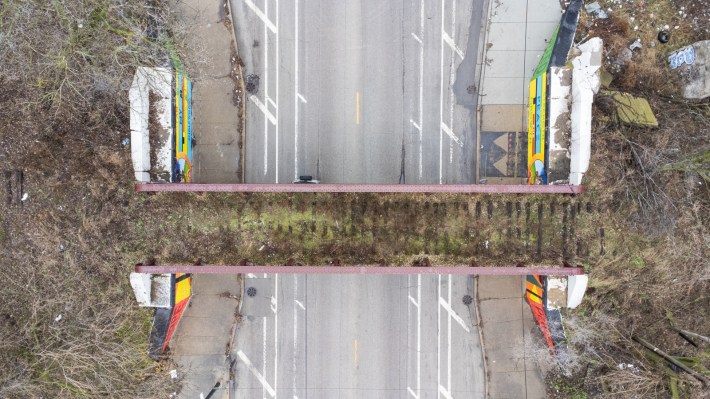 Englewood neighbors have been at the forefront of the planning and design process for the nature trail. Anton Seals, lead steward at Grow Greater Englewood, has helped spearhead the work. 
Seals and other community partners began the quest to create the trail in 2009, he said. More than 10 years later, it's a relief to finally have the city's backing, he said. 
As the trail begins to form, the goal is to make neighbors feel at home in their community, not displaced from it, Seals said.
To guarantee all neighbors' voices are heard throughout planning and designing,  Englewood block stewards will "help connect fellow residents" near the trail and "promote safe activities and garner feedback from neighbors," Seals said. 
Neighbors will also create a community public benefits framework to guarantee equitable development, Seals said. The plan will call for good infrastructure, a green neighborhood plan, public safety and the anti-displacement of long-term residents. 
"Englewood and West Englewood need bold catalytic development. As the network of community stakeholders and residents, we've been working to ensure that Englewood's culture and identity are baked into this project and that it is a source of pride for the community," Seals said in a statement. "We're grateful for this federal investment and look forward to building a space where neighbors can find economic opportunities, safe and environmentally sustainable places, and access to more healthy foods."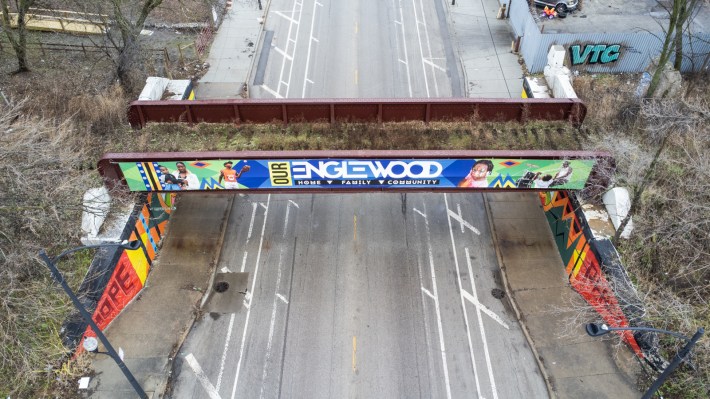 Maurice Cox, commissioner of the Department of Planning and Development, said the trail will help make Englewood a "15-minute neighborhood." Neighbors will be able to get to work, eat healthy, stay active, move throughout the neighborhood, take care of their health and enjoy the outdoors "all within a 15-minute walk from your house," Cox said.
Other projects in Englewood, like a 108-unit affordable housing project slated for vacant ground and a culinary hub at Englewood Square, speak to the progress the community is making, Cox said.
"Englewood has a rich history as a hub of residential and commercial vibrancy," Cox said in a release. "By integrating the active urban agriculture in the area and other economic development initiatives and remediating environmental degradation, the Englewood Nature Trail will provide a key investment for accelerating the neighborhood's future as a model of sustainability for people, place and planet." 
Community leaders and architects will host "design charrettes," or brainstorming sessions, with community members throughout the summer to create a trail they can happily envision, Seals said. The next meeting will be 6 p.m. Sept. 1.
Neighbors are encouraged to share their opinions about the project here. 
Listen to "It's All Good: A Block Club Chicago Podcast":