ENGLEWOOD — City officials chose a culinary center, business hub and community space as the winning proposal to overhaul the old Englewood firehouse Monday, part of the INVEST South/West program designed to spark major development projects in city neighborhoods.
The Chicago Connect team — comprising McLaurin Development Partners and Farpoint Development — will be creating an eco-food hub, an all-season "community living room" with a pedestrian-only walkway, and a business incubator for those who want to live and work in the area. The project is slated to cost $10.3 million and create 45 full-time jobs.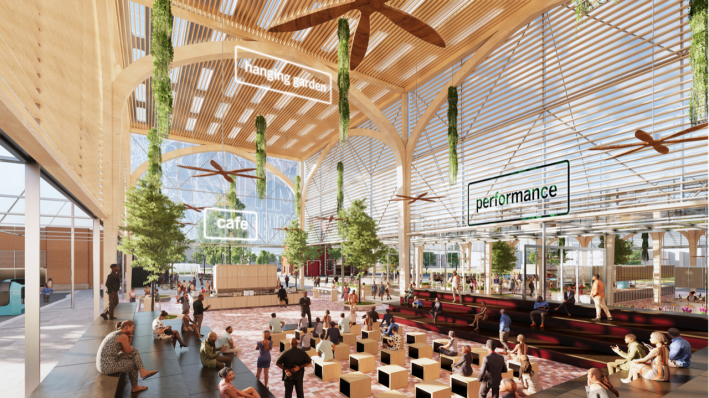 Four development teams vied for the chance to renovate the 98-year-old firehouse near 63rd and Halsted and an adjacent area, presenting their proposals in virtual community meetings starting in late January. The project also represents the second phase of the ambitious Englewood Square development, which is anchored by a Whole Foods Market. Part of the development was completed in 2016.
Zeb McLaurin, CEO of McLaurin Development Partners, said it was tricky for the team to come up with a proposal that met the city's demands it be "design-led," equitable, responsive to the community and deliver an economic boost. He thanked city leaders for "pushing us again … in thinking outside the box and being creative outside of what we were accustomed to."
"The reason why we do this is for those community residents, community groups and those community stakeholders," McLaurin said.
As part of the announcement Monday, Mayor Lori Lightfoot and Planning and Development Commissioner Maurice Cox also awarded city bids to a $37.5 million overhaul of the Laramie Bank building in Austin and a $20 million affordable housing and commercial development to the 79th Street corridor in Auburn Gresham.
Evergreen Imagine JV LLC was the lone bidder in the Auburn Gresham project, called Auburn Gardens, which will be built on city-owned vacant land at 838-58 W. 79th St. It would be across the street from a healthy living center currently under construction and that won the $10 million Chicago Prize last year.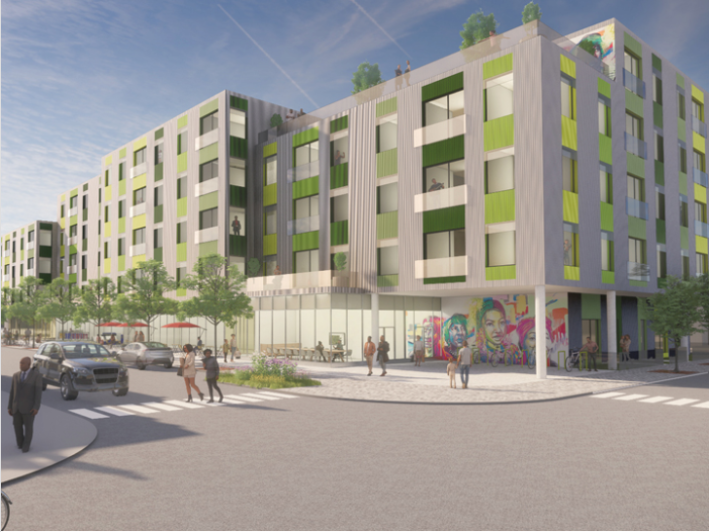 Lightfoot praised the winning development teams their inclusive, community-minded proposals, pledging to see the projects "all the way through."
"Today is a milestone in our city's journey in empowering residents to becoming change makers in their communities, to fully unlock the potential in those communities," Lightfoot said. "To the skeptics, take heed: in Chicago we have a new way of doing business, and it's called equitable, inclusive growth."
Lightfoot said INVEST South/West has generated more than $300 million in private investment from an initial $70 million contribution from the city.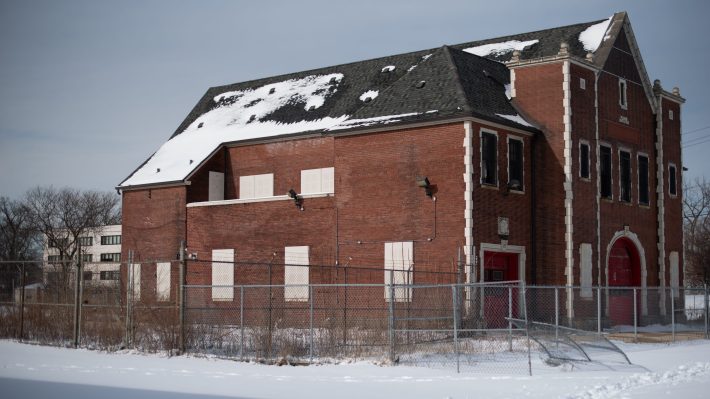 Cox said he personally called all of the developers who submitted bids to encourage the teams to continue pursuing opportunities as the city expands the initiative.
"All were strong proposals, and the teams that weren't chosen will have many more opportunities, large and small, to participate. This is an 'all hands on deck' situation," Cox said.
Deon Lucas, part of one of the development teams that wasn't chosen to lead the project, said he appreciated Cox's encouragement but the city needed to consider that putting together bids for projects like these is "taxing economically and socially."
"That's why it's important to have projects that's smaller to scale and institutions," Lucas said. "If you want ppl to participate, you have to give them a reason to do it again."
Subscribe to Block Club Chicago. Every dime we make funds reporting from Chicago's neighborhoods.
Already subscribe? Click here to support Block Club with a tax-deductible donation.