ENGLEWOOD — An old Englewood firehouse is at the center of proposals aimed at transforming a section of the West 63rd Street corridor into a destination that will attract Englewood families, artists and entrepreneurs.
Four developer teams shared their vision for the 98-year-old firehouse and an adjacent area during two community meetings as part of the city's INVEST South/West initiative. Now, the city is calling on Englewood residents for input on what should be built during the second phase of the Englewood Square project.
DL3 Realty, the firm behind the first phase of Englewood Square, which is anchored by Whole Foods Market, is behind two separate proposals focusing on the firehouse site, one of which would see affordable housing developed. Other ideas include creating a neighborhood "living room" and business incubator, a mixed-use indoor/outdoor space, and a complex with housing, retail and the converted firehouse as a culinary incubator.
All the proposals have community wealth-building in mind and would support local business owners while fostering a new generation of Black entrepreneurs.
An online survey about all four proposals will be available until Feb. 17. An evaluation discussion is scheduled for Feb. 18 and the winning development will be announced shortly after.
More on each pitch:
Mixed-Use Space, Food Hall And Marketplace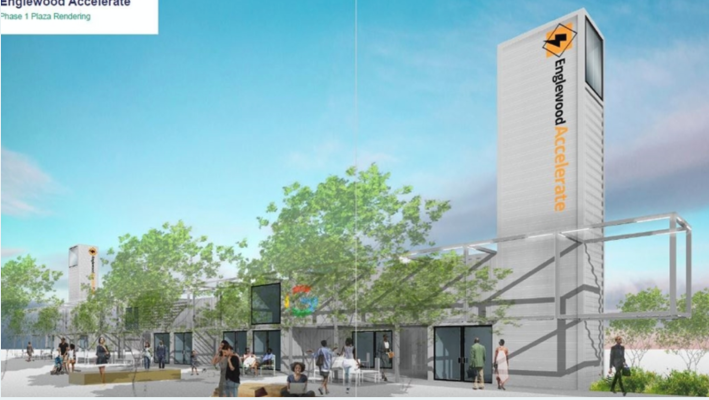 DL3 Realty and Pilsen-based Ignite Technologies want to create a mixed-use, indoor/outdoor space that would host events like Movies in the Park while providing a home for budding entrepreneurs and a technology center.
The first floor of the firehouse would be transformed into a reception area and a restaurant, with the second floor reserved for co-working spaces and meeting rooms, the developers said.
An outdoor plaza would offer communal space for neighbors to meet and relax, and shipping containers would be repurposed into shops where entrepreneurs can sell their products.
The projected cost is $9 million, which includes "a bevy of stack funding" from the Neighborhood Opportunity Fund and corporate investment from companies like Google, according to DL3 Principal Leon Walker.
Walker said the firehouse redevelopment can capitalize upon other recent major projects, like the redevelopment of St. Bernard Hospital and Englewood STEM High School.
"Englewood has everything a community needs to be viable. This project isn't just going to be the end result, but a catalyst to help build on what's already been built," Walker said.
Culinary Incubator, Plaza And Apartments And Townhomes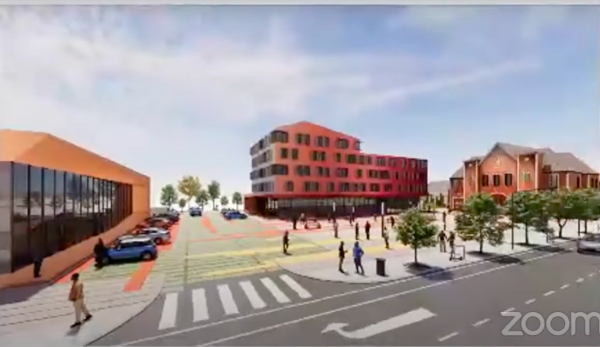 East Lake Management and the Imagine Group are the two firms teaming up for this reimagining of the firehouse and the adjacent land. It would convert the firehouse into a culinary incubator, then add two affordable housing developments of apartments and townhouses with a commercial space, public plaza and community garden, according to the plans.
Tax Increment Financing would be used for site preparation, developers said. Once the team buys the site from the city, it would rely upon a combination of Federal Housing Administration mortgage, low-income housing tax credits, donation tax credits and historic tax credits to build the housing development, which would be owned by the Imagine team.
East Lake would leverage its ownership in an adjacent building to cover the cost of the firehouse renovation, of which the firm would take sole ownership.
Black-owned Ayo Foods is one of several businesses that have sent letters of intent to move its headquarters into the commercial space, along with 360 Mind Body and Soul, Grow Greater Englewood, The Sports Shed, and Wakanna, a cannabis oil company, according to the developers.
Culinary Center, Community Living Room And Business Hub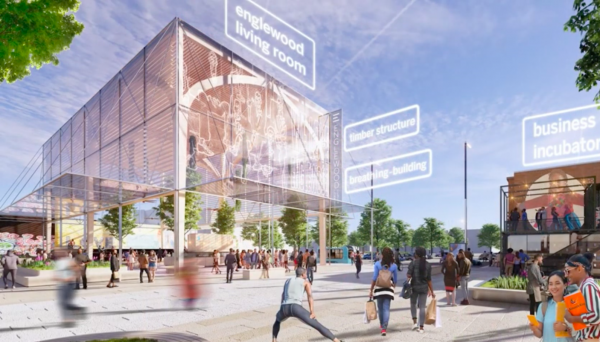 McLaurin Development Partners and Farpoint Development envision an "eco-food hub" and community "living room" where residents can gather regardless of season, a business incubator for those who want to live and work in the area, and a pedestrian-only thoroughfare.
The first phase of the plan would focus on the redevelopment of the firehouse, which would be transformed into a culinary center and hoop houses used to grow fruits and vegetables onsite. The business incubator and "living room" would come in the second phase, with the creation of an event space and a shed, which would add more spaces for co-working and meeting rooms to round out the final two phases.
Chatham-based Brown Sugar Bakery and Catholic Charities have agreed to sign on as tenants, with costs of the firehouse rehab and incubator construction coming in at $10 million.
Affordable Housing Complex, Retail And Public Plaza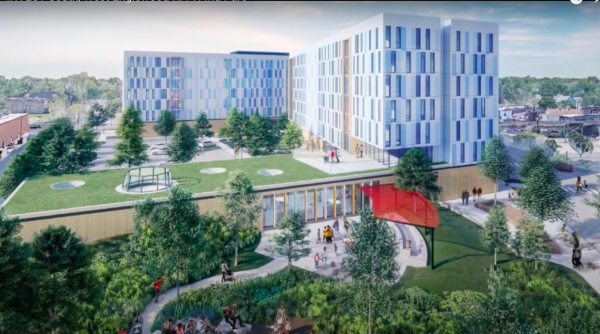 DL3 Realty is partnering with Mercy Housing Lakefront for this proposal, which focuses on bringing affordable housing to the 63rd Street parkway.
The $28.4 million development would be built in two phases, with 65 units constructed in the first one and 59 units in the second.
The idea is to provide quality housing for working-class residents looking to stay in the neighborhood, Walker said. The plan calls for live/work loft spaces with street-facing stores and residential units in the rear. Apartments would be priced at 50 percent of the area median income.
The site also includes commercial space on its first floor and a public plaza. Kilwin's Ice Cream owner Jackie Jackson has expressed interest in opening a Fat Burger and a Buffalo Wings Express in the commercial space.
Chicago Childcare Society would be another possible tenant that would provide day care for residents.
Mercy Housing has been criticized for streets and sanitation violations involving a single-room occupancy building at 63rd Street and Peoria Street, a concern Ald. Stephanie Coleman (16th) brought up after the team's video presentation.
Mercy Housing's Edgar Flagg told Coleman that while he was unaware of the violations, he and his team are willing to meet with her and others to discuss what would need to be done.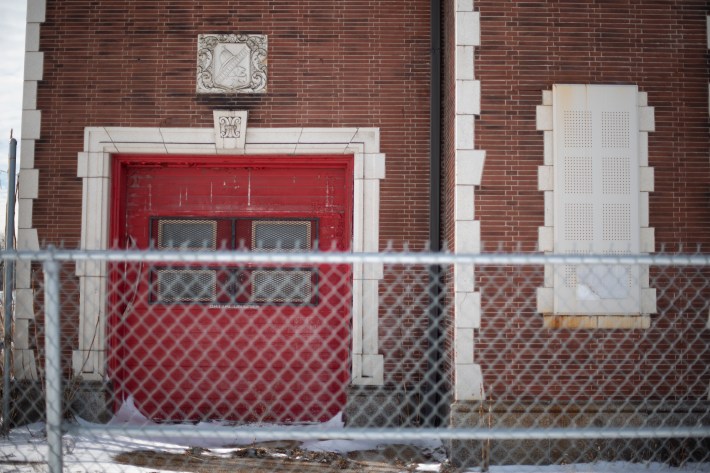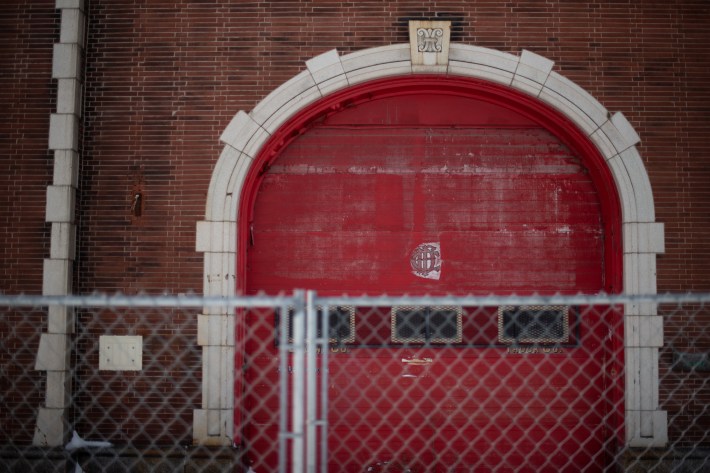 Subscribe to Block Club Chicago. Every dime we make funds reporting from Chicago's neighborhoods.
Already subscribe? Click here to support Block Club with a tax-deductible donation.