DUNNING — Four 38th Ward hopefuls are vying for longtime Ald. Nick Sposato's City Council seat in next month's election.
The ward includes Dunning, parts of Portage Park and a small part of Jefferson Park. More of Portage Park became part of the 38th Ward in last year's remap.
Sposato, who is seeking his fourth City Council term, faces community organizer Ed Bannon, retired city worker Bruce Randazzo, software engineer Franco Reyes and community member Cynthia Santos.
The election is Feb. 28. If no candidate receives a majority, the top two will go to a runoff on Apr. 4.
More on each candidate: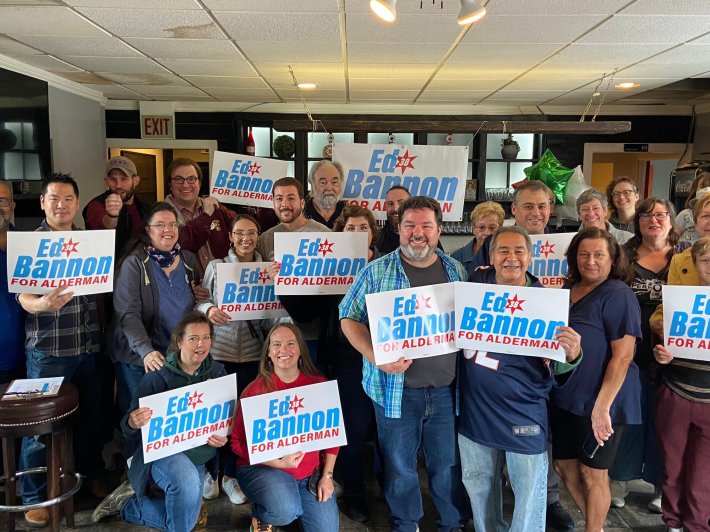 Ed Bannon
Bannon, a Dunning resident since 2003, has been active in his neighborhood and Portage Park for 18 years. He's spent much of that time serving as president of the Six Corners Association, where he focused on community and economic development.
After leaving that position, Bannon volunteered at The Dunning-Read Conservation Area, 23 acres of wetlands and woodlands on the city's western border. He worked with the Park District to identify upgrades to the area, as the Park District became the manager of the land last year.
Bannon has worked with schools, neighbors and artists to install artwork in the neighborhood, host sports games and other community events, he said.
"I feel that running for alderman is a natural extension of my previous professional career and then all of my community involvement," Bannon previously told Block Club. "I feel like all those experiences combine into somebody who has some unique knowledge of the city."
Bannon is focusing his campaign on crime and public safety, increased economic development, fully funded pensions for city workers and maximizing city resources for the ward and neighborhood groups.
Bannon also wants to bring more businesses to the ward and fill vacant storefronts, he said.
Bruce Randazzo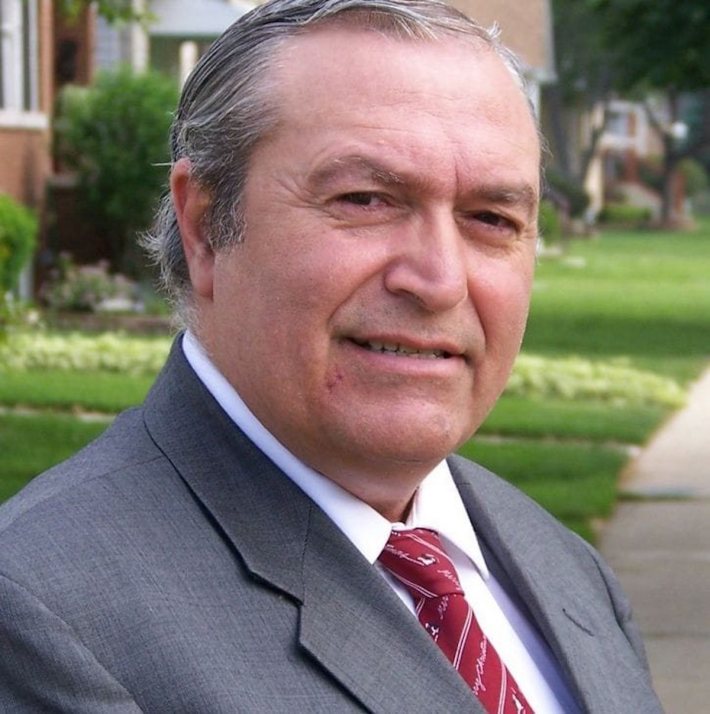 Randazzo, a retired city truck driver and longtime Dunning resident, has volunteered for political campaigns in the 38th Ward and ran for the 20th District state representative seat in 2012.
During 30 years with the city, Randazzo worked in the aviation, streets and sanitation and water departments, which gave him experience in fixing broken pipes, flooding issues and other home and street repairs, he said.
"I know what it is to take care of people out there," Randazzo said. "That gives me the experience to run for alderman because I know what people are going through when they don't have the water and their pipes are broken or they can't get through the street [because of] flooding. I know how important it is to get things done and fix the leaking so everybody can go back to normal."
Randazzo wants to use his background to boost city services and street improvements in the ward, reduce taxes for homeowners and create more community events and programs for senior constituents, he said.
Randazzo also is pushing for more police officers on the streets so district officers don't get redeployed Downtown when the department is short-staffed, an issue raised by residents and other candidates.
Randazzo is financing his own campaign and has a volunteer team but does not host fundraisers because he doesn't want people "putting money into a campaign when they could be using their money on other things," he said.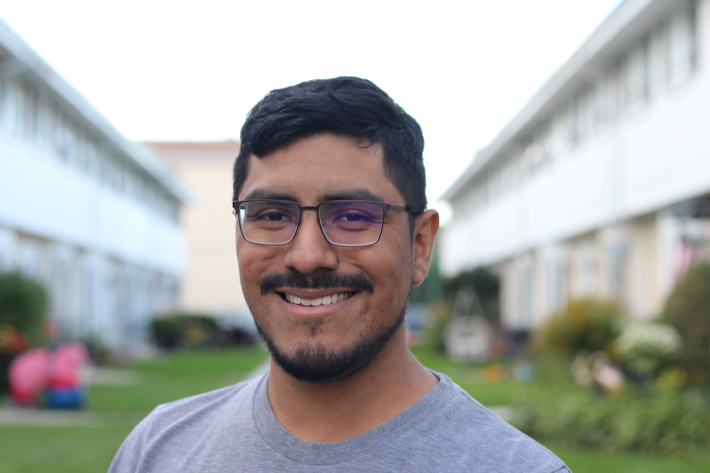 Franco Reyes
Reyes grew up in Belmont Cragin and moved to Dunning 12 years ago.
A software engineer manager for an e-commerce company, Reyes has a background in computer science, the financial industry and working in loan-related companies, he said.
Reyes is focusing his campaign on public safety, streamlining city services to support small business owners and constituents, improving traffic and public transportation infrastructure by proposing bus-only lanes on busy streets, having more after-school programs and bringing denser development to the ward to alleviate the tax burden on homeowners, he said.
"It's wild to me that we have all this opportunity to start building the foundation for a stronger tax base and we're not taking that opportunity," Reyes said. "You can wait around for someone else to do it or you can do it yourself and try to get the support needed to do that."
Reyes also supports implementing participatory budgeting to fund community projects that can create more equality within the ward and boost neighborhood participation, he said.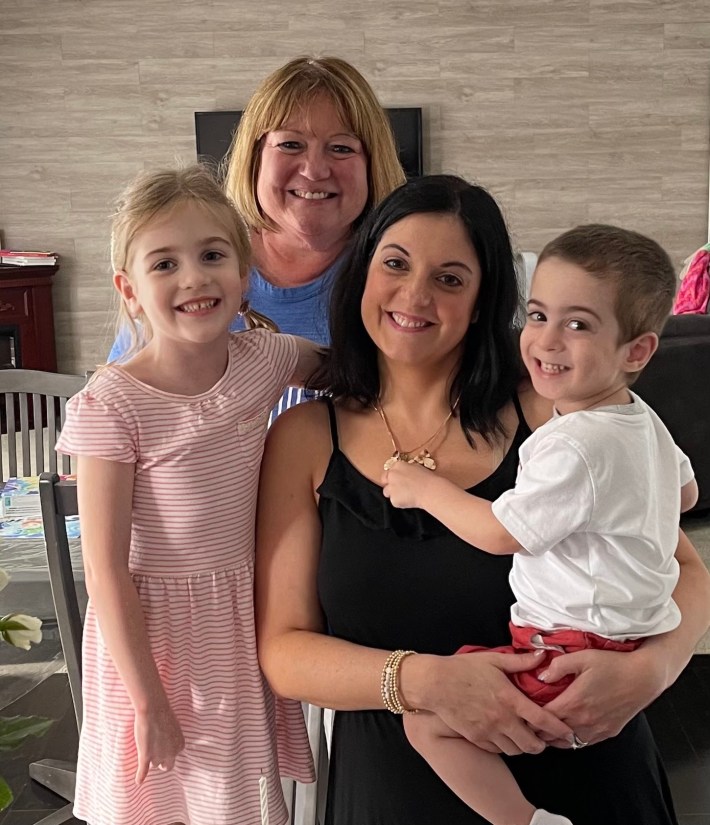 Cynthia Santos
Santos grew up on the Northwest Side and is entering local politics again after more than 25 years.
Santos was chief of staff for former Ald. Michael Wojcik (30th) from 1988 to 1996. She left the position and was elected commissioner of the Metropolitan Water Reclamation District of Greater Chicago, a role she held for 20 years. Since 2016, she's served on the Illinois Pollution Control Board after being appointed by former Gov. Bruce Rauner.
Locally, Santos has held positions on the Irving Park YMCA's board, Irving Park local school councils, volunteered at St. Viator School & Parish and was on the board of the Belmont-Central Chamber of Commerce, she said.
Santos has lived in Dunning for five years and wants to increase community engagement with more meetings, ward events and participatory budgeting to better use tax dollars. She also wants to bring more development and businesses to the ward and increase equitable city services throughout the area, she said.
"I really love the neighborhood, and I want to represent it," Santos said. "I think there's some change that needs to be made, and I have the energy and the experience to be able to do a good job."
If elected, Santos plans to hire retired police officers as part of her staff to share crime news with the community, talk to neighbors about crime-related issues and host safety meetings to better connect the neighborhood, she said. She also wants to create a community advisory group made up of residents and staff members who will attend neighborhood meetings to increase engagement and activism, she said.
Having options for affordable child care is also a focus, Santos said.
"I want to partner with the parks, churches, the libraries, the police stations, fire stations and find a place for these kids to go that they will be safe, have activities and the parents don't have to pay an arm and a leg," Santos said.
During Santos' time at the Metropolitan Water Reclamation District board, she hired her sister and mother-in-law as administrative assistants, according to a 1999 Tribune story. Santos told Block Club she no longer favors nepotism and hiring family members "has not even crossed my mind" if she were to become alderperson.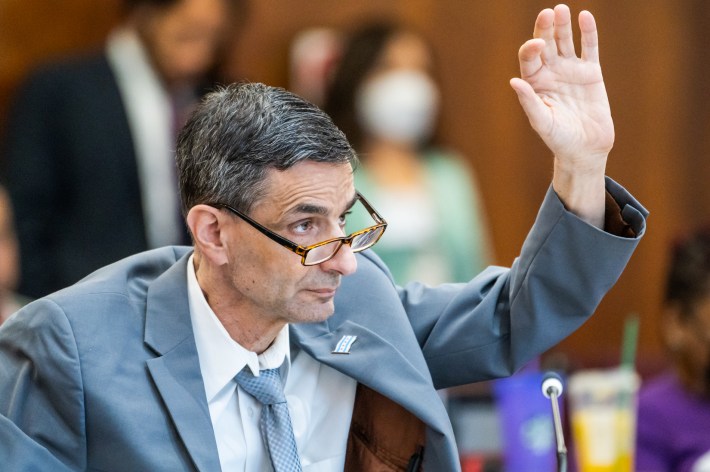 Nick Sposato
Sposato, who had a career as a firefighter and postal worker before entering politics, was elected 36th Ward alderman in 2011. When his area was redistricted into the 38th Ward, he easily won the seat in 2015 and ran unopposed in 2019.
Known as an outspoken, independent voice on City Council and a strong supporter of firefighters and police officers, Sposato has asked for more officers to join the 16th District and wants more patrols to make the ward safer, he said.
Sposato said is proud of installing lights at Hiawatha Park, 8029 W. Forest Preserve Ave., in the fall so kids could play more safely, he said. He's also hosted routine donation drives for nonprofits and helped constituents with everyday services like getting trash cans, fixing streets and helping businesses get licenses, permits and tax help, he said.
"Our everyday services is what I'm very proud of," Sposato said. "We service a lot of people. Sometimes, you or me or my staff may think it's not that big of a deal, but to the people, that's very important to them."
At the end of last year, a speed camera was installed close to Shabbona Park near Bridge Elementary School, 3800 N. New England Ave., at the alderman's request, which he hopes will prevent speeding and better protect children, he said.
Spoasto's also helped bring schools and parks to the Northwest Side, including Taft Freshman Academy, 4071 N. Oak Park Ave. and Rickover Naval Academy School, 5700 W. Berteau Ave., he said.
Sposato drew backlash over the summer for violating the city's Governmental Ethics Ordinance by appearing in photographs used on his social media page on city property. The ethics board later decided not to punish the alderman for the violation, WTTW reported.
Sposato has also faced criticism for slowing efforts to make police reforms and some remarks, including in 2021 when he suggested Black people are ticketed more by police because white people "know how to talk their way out of a ticket" and when he said he "identifies as a vaccinated person."
If reelected, Sposato hopes to keep building on public safety and education, which go hand in hand and create "strong anchors to the community," Sposato said.
Sposato has raised $254,094 in contributions to his campaign from several unions, ward businesses and other political committees, according to public donation data.
Watch our "On The Block" TV show on The U, CW26 and MeTV.
Listen to "It's All Good: A Block Club Chicago Podcast":