DUNNING — A lifelong Northwest Sider and veteran community organizer is throwing his name into the race against longtime Ald. Nick Sposato (38th).
Ed Bannon, a Dunning resident with almost two decades of community organizing experience, is running for alderperson of the ward he's called home since 2003. The area includes most of Dunning, parts of Portage Park and a small part of Jefferson Park.
Bannon has been active in Dunning and Portage Park for 18 years, spending much of that time serving as president of the Six Corners Association, where he focused on community and economic development.
After leaving that position, Bannon volunteered at The Dunning-Read Conservation Area, 23 acres of wetlands and woodlands on the city's western border. He worked with the Park District to identify upgrades to the area, as the Park District became the managers of the land this year.
Bannon also organizes an annual family-friendly bike ride, Tour de Dunning, to increase cycling on the Far Northwest Side, and he is a member of the Dever Elementary School Local School Council. He has worked with schools, neighbors and artists to install artwork in the neighborhood, host sports games and other community events, he said.
Bannon studied journalism and used to be a reporter at a community newspaper that covered the Northwest Side. During Christmas time, he is often "Santa's Helper" at the Dunning library.
"I feel that running for alderman is a natural extension of my previous professional career and then all of my community involvement," Bannon said. "I feel like all those experiences combine into somebody who has some unique knowledge of the city."
Bannon is focusing his campaign on neighborhood issues such as crime and public safety, increased economic development, fully funded pensions for city workers and maximizing city resources for the ward and neighborhood groups.
As alderman, Bannon aims to address the root causes of crime by supporting more measures to work with at-risk youth "to make the whole city safer."
"Crime is top of mind these days," he said. "First responders have a really tough job, and having days canceled, having their job done under a microscope, is a terrible pressure, so they need our support. There is also room for oversight and reform."
Bannon also wants to bring more businesses to the ward and fill vacant storefronts.
"The more businesses we have in the city, the more revenue we generate, and that helps us fund the pensions without raising property taxes," he said. "The middle class is already under a lot of pressure."
Bannon has been collecting signatures to get onto the ballot and plans to have a kickoff event in early October, he said.
Bannon has worked well with Sposato in years past and has "no ill will" toward the incumbent, but he thinks now is the time for fresh leadership and to take his community service to the next level, he said.
No other challengers have yet made an announcement or filed with the state, though some names — like Greg Schorsch — have been floated.
Bannon joins a wave of new faces entering aldermanic races citywide amid a City Hall shakeup.
Sposato, who was undecided up until recently if he was going to run again, confirmed to Block Club he will seek releection. He is hosting a campaign kick-off 5:30-7:30 p.m. Thursday at Draft Bar, 8221 W. Irving Park Road.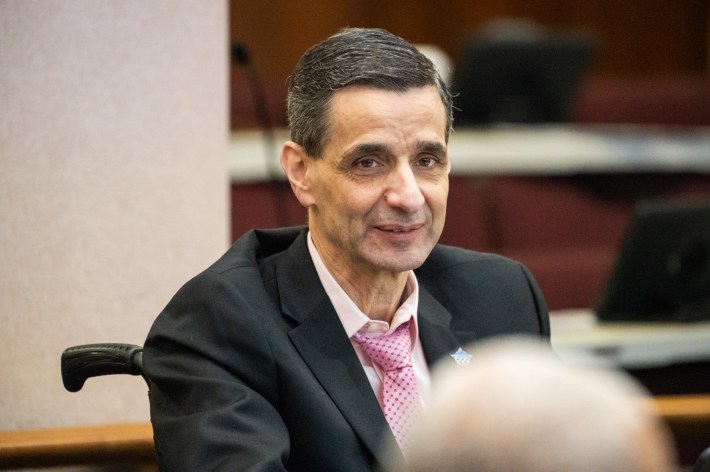 Sposato was elected 36th Ward alderman in 2011. When his area was redistricted into the 38th Ward, he easily won the seat in 2015 and ran unopposed in 2019.
Sposato loves helping his community and is not ready to hang up his title just yet, he said.
"It was not an easy decision, [but] somebody has to be around to steer the ship," Sposato said, referring to the number of incumbents who plan to leave City Council. "I love my job. I have nine [employees] that count on me for their livelihood."
Sposato called Bannon a friend but said "bring it on" to his challenger.
As a former reporter, Bannon is also running with the hopes of increasing people's confidence, transparency and trust in local government and working to strike down the corruption cloud hanging over Chicago's head.
"I want to make sure that someone I trust to run the ward is on the ballot, and that person in me," Bannon said.
The election is Feb. 28.
Watch our "On The Block" TV show on The U, CW26 and MeTV.
Listen to "It's All Good: A Block Club Chicago Podcast":