CHICAGO — People driving in the city's two police strongholds are least likely to be pulled over, according to an analysis of 2020 Chicago police data.
The 16th District on the city's Northwest Side and the 22nd District on the Southwest Side had the fewest traffic stops of any of the city's 22 police districts during 2020. Those districts are historically known to be home to many city workers, particularly Police and Fire department employees.
Illinois Traffic and Pedestrian Stop Study data shows police are pulling over Chicago drivers more in recent years than ever before. But the few-and-far-between stops in areas where many police officers live highlights massive disparities in where Chicago police are stopping drivers — and which drivers they are pulling over.
Block Club Chicago mapped all 327,224 traffic stops conducted by Chicago police in 2020. The precise location of the traffic stops was redacted from the data, but the stops were grouped into small geographic areas known as police beats. Each police district is divided into as many as 17 beats.
The map shows police are not conducting traffic stops evenly across the city. A tremendous bulk of drivers were stopped in neighborhoods on the South and West sides, while few drivers were stopped in mostly white neighborhoods on the North Side. The areas with the fewest stops by far were the police enclaves on the outskirts of the city.
Remel Terry, vice president for the Chicago West Side Branch of the National Association for the Advancement of Colored People and a lifelong West Side resident, said she and other West Side residents have been stopped by police time after time for what seems like no good reason.
Even when a police stop doesn't lead to a ticket or arrest, "it can be very traumatic. It can be very fearful. You don't know how this can turn out," Terry said.
"This data just proves the harassment that happens when you're in a particular area and being treated as if you are part of something criminal," she said. "There's a level of unfairness in all of it, and at the root it's Black people being impacted. … This clearly is a systemic issue impacting a specific group of people."
Bigger, Whiter Police Districts See Fewest Stops
In 2020, just 5,729 drivers were pulled over in the police stronghold that is the 22nd District, a 13.5-square-mile area covering the Morgan Park, Beverly, Mount Greenwood and Washington Heights neighborhoods on the Southwest Side. In the 31.5-square-mile 16th District — another police-heavy area that covers Jefferson Park, O'Hare, Norwood Park, Edison Park, Forest Glen, Portage Park and Dunning on the Northwest Side — there were just 4,575 stops in 2020.
By comparison, the 11th Police District on the West Side had 41,736 stops — nine times as many stops as in the 16th despite being one-sixth the size and having about one-third as many residents.
A 2020 data analysis of census data by CNN data editor John Keefe showed the 16th District has about 199,476 residents, the 22nd District has about 101,941 residents and the 11th District has about 70,474 residents.
Keefe's analysis also showed the districts where most cops live are also whiter than the 11th District on the West Side:
In the 16th District, 69 percent of residents are white and 1 percent are Black.
In the 22nd District, 34 percent of residents are white and 61 percent are Black.
In the 11th District, 2 percent are white and 85 percent of residents are Black.
The traffic stop data mirrors what parking ticket data compiled by ProPublica Illinois in 2019 showed: Residents living in the cop-heavy neighborhoods were the least likely to be ticketed, raising questions on whether Chicago police enforce parking rules fairly.
'White People Just Know How To Talk Their Way Out Of A Ticket,' Alderman Says
Ald. Nicholas Sposato (38th), a former firefighter who represents parts of the Northwest Side, said the lack of stops in Jefferson Park and surrounding neighborhoods isn't because cops aren't enforcing traffic rules in neighborhoods where many officers live. Residents in his ward rarely get stopped because "this is a very law-abiding community," Sposato said.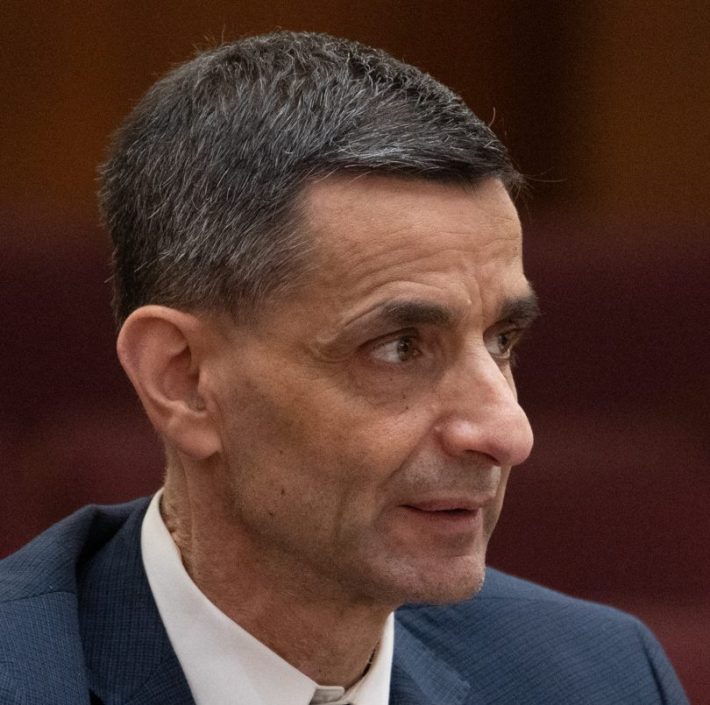 "When you get pulled over, anybody can get out of a ticket. All you have to do is cooperate with the police," Sposato said. "White people just know how to talk their way out of a ticket. They just cooperate."
Ald. Anthony Napolitano (41st), a former police officer and firefighter who also represents the Far Northwest Side, said the massive disparities in stops are not due to bias in how traffic rules are enforced. Napolitano's ward, which includes Edison Park and Norwood Park, sees few traffic stops because residents rarely violate traffic rules due to a "profound respect for the rule of law," the alderman said in a statement.
"I am a lifelong resident of the 41st Ward. What I love about our ward is that it is filled with hard-working families that love their community, their neighbors, and have a profound respect for the rule of law. Your data highlights these facts, as would the documented 911 calls for service in the 41st Ward compared to other parts of the city," Napolitano said.
1 West Side Police Beat Had More Stops Than All Of Northwest Side, Southwest Side Districts
One West Side police beat that straddles a small patch of West Garfield and Humboldt Park about five blocks by eight blocks, or .32 square miles, had 6,081 traffic stops in 2020. That's more stops than each of the entire sprawling 22nd and 16th police districts.
The unequal enforcement of traffic stops points to significant racial disparities. Of the 327,224 traffic stops made by Chicago police in 2020, about 62 percent of the drivers stopped were Black — and about 11 percent were white.
That means cops stop six times more Black drivers in Chicago than white drivers, despite only 30 percent of the city's population being Black.
As shown by the map, much of that disparity is due to the huge concentration of traffic stops in neighborhoods that are predominantly Black, especially Austin, Garfield Park and Englewood.
But even in predominantly white neighborhoods and areas where there were comparatively fewer traffic stops, Black drivers were disproportionately stopped, the data shows. That disparity holds true for the enclaves where many Chicago police officers live, like the neighborhoods in the 16th and 22nd districts.
In the 16th Police District on the Northwest Side, Black residents make up 1 percent of the population, according to Keefe's analysis of census records. But Black drivers made up 11 percent of the traffic stops there in 2020, the data shows.
The neighborhoods making up the 22nd Police District on the Southwest Side are much more diverse by comparison, where Black residents make up 61 percent of the population. But Black residents are still overrepresented, making up 90 percent of all stops there.
The Morgan Park neighborhood in the district is 62 percent Black, according to census records. But Black drivers made up 76 percent of traffic stops in one of the two police beats covering that neighborhood and 93 percent of the traffic stops in the other. 
The Mount Greenwood neighborhood is less than 5 percent Black, according to census records. But 51 percent of traffic stops in the police beat covering that neighborhood involved a Black driver.
Chicago police officials denied the disproportionate number of stops involving Black drivers is due to racial bias.
"The Chicago Police Department remains committed to ensuring residents are treated equally, fairly and with respect. Officers are trained to stop vehicles after a traffic violation or potential crime has occurred. We do not target individuals based on race," spokesman Don Terry said in a statement.
Community Policing Director Glen Brooks said in 2018 that police target traffic enforcement and bicycling tickets in certain neighborhoods as a strategy for cracking down on more serious crime.
The disproportionate number of Black residents stopped by cops isn't an issue of racial targeting but "a matter of targeting violence," Brooks said.
"When we have communities experiencing levels of violence, we do increase traffic enforcement," Brooks said. "We are trying to do anything humanly possible to curtail the violence."
When asked about the sharp disparities in where cops are pulling over drivers, Supt. David Brown denied racial bias was a factor. Brown also said the concentration of traffic stops in Black neighborhoods was not aimed at stopping other crimes.
In response to Block Club's questions about the disparity, Mayor Lori Lightfoot's office issued a statement saying she "remains firmly committed to making the Chicago Police Department a national leader in constitutional policing and reform."
"While working tirelessly to keep our city safe, the Chicago Police Department strives every day to increase police legitimacy in communities where trust has historically been eroded by ensuring humane, effective, and constitutional law enforcement practices and by fully implementing the spirit and letter of the consent decree and related reforms," according to her office.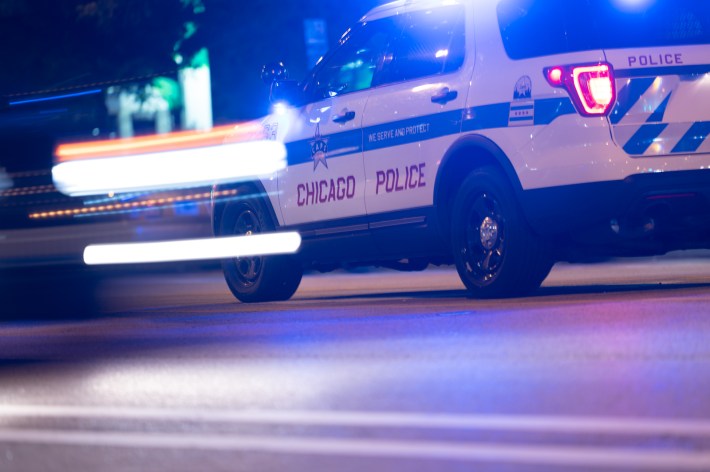 'There's So Many [Cops] There … You Can't Do Anything Without Getting Pulled Over'
The rarity of traffic stops in predominantly white neighborhoods compared to Black parts of the South and West sides could be due to police pulling over drivers in an effort to control unrelated crime, Sposato said.
"They have a lot of problems. It's a high-crime area. They may say, 'Pull over as many people as you can get,'" Sposato said. "Little things lead to big things. You solve a lot of big things by nipping little things in the bud."
There aren't many officers patrolling Jefferson Park and surrounding neighborhoods in Sposato's ward since there isn't much crime there, he said. West Side neighborhoods have many cops patrolling the streets, which makes it more likely for drivers to be pulled over, Sposato said.
"You'll see how difficult it is to cross paths with a police officer here," Sposato said. "There's so many [cops] there in [Austin and Garfield Park] you can't do anything without getting pulled over."
The disproportionate volume of police stops on the West Side is unsurprising for residents who live in the area, said Terry, the NAACP leader.
The racial disparities in traffic stops demonstrate unequal enforcement of traffic laws by Chicago police, she said. It also shows these traffic stops aren't about keeping the streets safe, as police officials have claimed.
"You have people who are being pulled over, but you don't see the crime stopping," Terry said. "People are like, 'If you have all this time and energy to pull folks over, then why aren't you able to do other things like actually be present to stop crime from being committed?'"
The overpolicing of Black communities on the South and West sides is a major reason why there is a "wedge in that trust" between residents and the police, Terry said.
"The trust does not exist. It has never existed. This is part of why it does not exist, because you can have people who consider themselves law-abiding citizens … who too often have experienced being pulled over for no reason and being ticketed unfairly," she said.
Listen to "It's All Good: A Block Club Chicago Podcast" here: