This story was produced with data from ProPublica Illinois' The Ticket Trap, a new resource that allows users to search and compare where parking tickets are issued in Chicago.
NORWOOD PARK — The city's two police strongholds get the least tickets out of any wards, a new database shows.
Cars in the 41st Ward on the city's Northwest Side and the 19th Ward on the Southwest Side get the least parking, standing and vehicle compliance tickets of any ward, according to a new database from ProPublica Illinois.
Those wards are historically known to be home to many city workers, particularly Police and Fire department employees. 
People living in the 41st Ward — minus O'Hare Airport — collected about 59,900 tickets between 2013 and 2017, while the 19th Ward got 45,900 tickets over that time frame, according to a Block Club analysis of the data.
Those wards are among only eight wards out of the city's 50 that managed to rack up less than 100,000 tickets during that time.
In comparison, the 42nd Ward, which covers the Downtown area and was the most ticketed of the wards, picked up 1 million tickets between 2013 and 2017. The ward with the next-highest amount of tickets, the 44th Ward, got 497,600 tickets.
Ald. Anthony Napolitano (41st), a former Chicago Police officer and firefighter, said his ward has a large population of city workers who are careful not to get tickets because they don't want to face punishments at their jobs. City workers might also be more familiar with parking regulations, he said, noting he walks the block of wherever he parks to make sure he's not violating any posted signs.
But the ward being home to many police officers doesn't deter anyone from writing tickets, Napolitano said.
"The ticket writers are out there, writing tickets," Napolitano said. "They don't care where you live or who you are or where you're from. If your car is int he wrong area, they're writing you."
Residents of the 41st Ward said the high number of city workers living there could contribute to the area's lack of tickets — and the availability of parking helps, too. The Far Northwest Side has long stretches with open, unmetered street parking; some businesses along Northwest Highway also have lots for customers.
The area also has many single-family homes with driveways and garages, unlike other parts of the city.
"I think there's plenty of parking. That's No. 1 for why there are so few tickets," said resident Richard Lambert. "But also, No. 2, the people who live around here are city workers and they know what the rules are."
At A-Trendz Auto & Truck Accessory Shop, 6333 N. Northwest Highway, sales associate Ken Fulkerson said he sees bicycle police giving out tickets "all the time" but thinks the police population could play a role in the ward's low number of tickets.
"This neighborhood is all cops. That's Norwood Park," Fulkerson said. "I wouldn't think they'd ticket each other."
Chicago Police officers can get tickets, and when they do get cited — or if they don't pay tickets — they can be suspended from work, among other punishments. 
"The citations our officers write are issued without bias, as they have no way of knowing the occupation, age, gender, race, ethnicity or other identifying characteristic when assigning a parking/non-moving violation of a vehicle," Luis Agostini, a Chicago Police spokesman, said in a statement.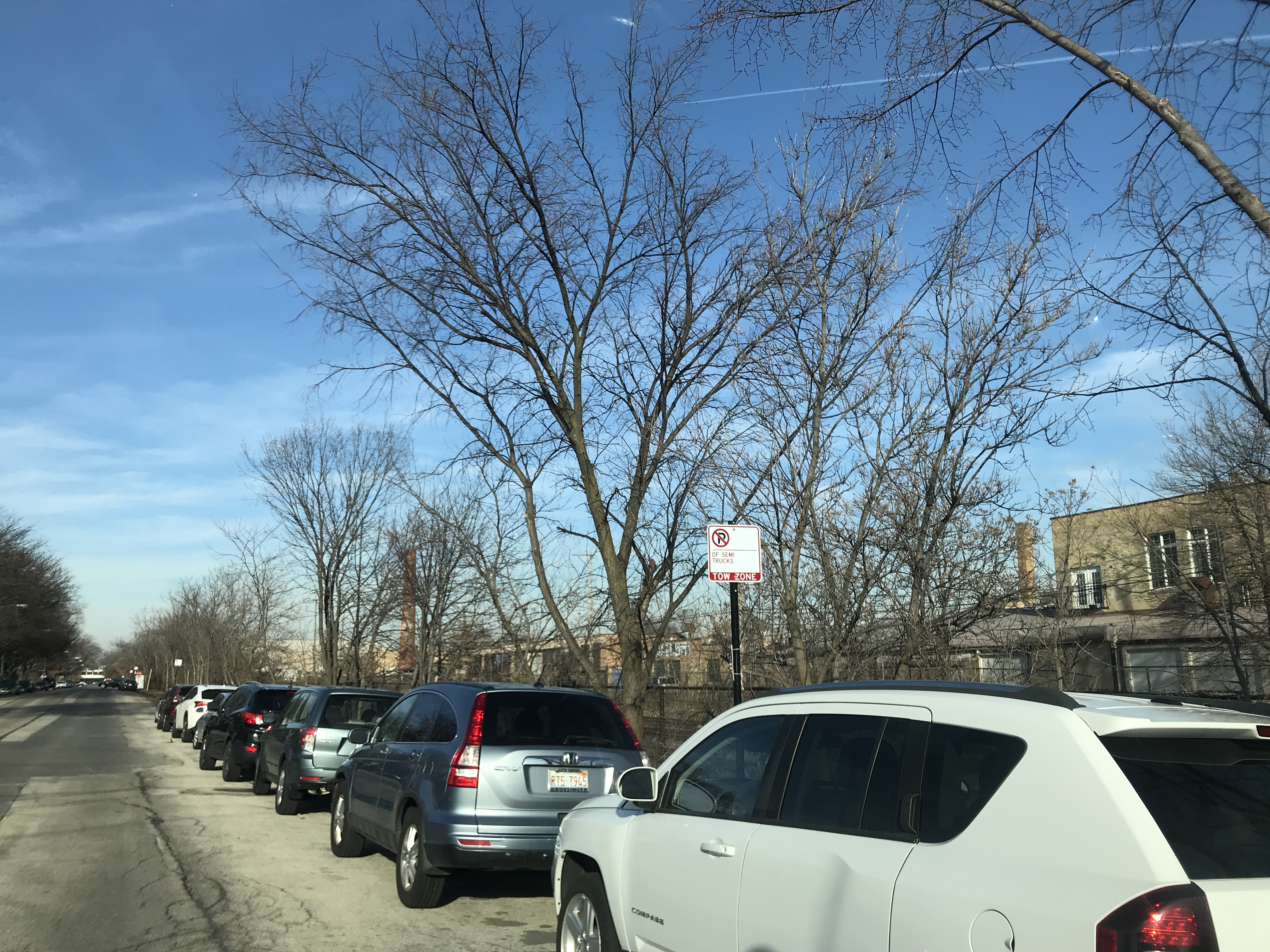 When tickets are issued in the 41st and 19th wards, they tend to come from a mix of officers, parking enforcement aides, private contractors and others. In the 19th, where parking meters are few and far between, 54 percent of tickets issued between 2013 and 2017 came from officers; in the 41st Ward, about 38 percent of tickets were written officers.
Citywide, police issued 39 percent of all tickets in those years.
Resident Richard Pake said he sees parking enforcement aides "all the time" in Edison Park. 
"I'm shocked we have the lowest number of parking tickets around here," he said. "I tell my children, who live deeper in the city, that the city, the county and the state are always in dire need of money. So it's surprising we have the [least] parking tickets around here."
Resident Eunice Coorlas was also surprised to learn the 41st Ward has the least amount of tickets — and she's worried the city will one day add meters to the area.
"There always seems to be some parking spaces available, and it's not pay-for-parking," Coorlas said. "And places like the grocery store and the restaurants on Northwest Highway also have valet parking; a couple also have their own parking lot."
Ald. Matthew O'Shea (19th) could not be reached for comment.
The 19th Ward includes all or parts of Mount Greenwood, Beverly, Morgan Park and Washington Heights. The 41st Ward includes all or parts of Edison Park, Norwood Park, Edgebrook, O'Hare, Wildwood and Jefferson Park.