OLD IRVING PARK — Three speed cameras have been installed at busy and often dangerous intersections on the Northwest Side.
Speed cameras have been added at Austin and Foster avenues near the park in Jefferson Park, Addison Street and Sayre Avenue near Shabbona Park in Dunning and along Milwaukee Avenue in front of Schurz High School Old Irving Park, close to where drivers hit and killed two cyclists.
City officials said this summer they'd install the cameras before the end of 2022. The cameras were moved from other city locations, they said.
The camera at Austin and Foster avenues was added about two weeks ago, Ald. Jim Gardiner (45th) said at a recent safety meeting. Residents at the meeting said the camera has already been "going off" often and they were happy to see it installed.
The Foster stretch is a dangerous one that is close to the park, so having the camera installed could "protect even one child's life" and have a positive impact, Gardiner said at the meeting.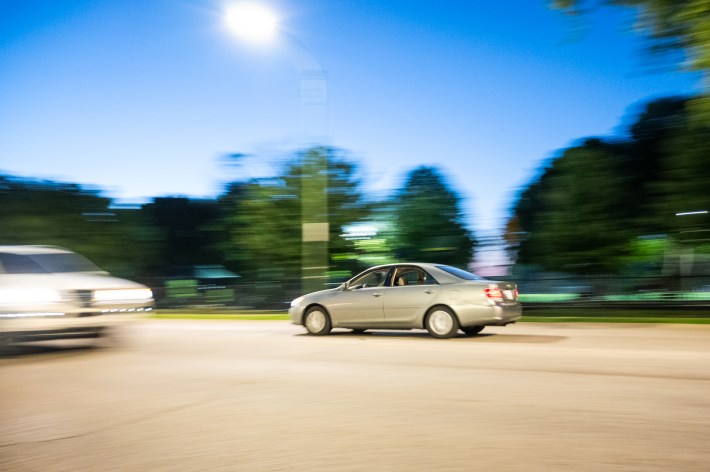 The Shabbona Park camera, which was installed last week on the eastbound side of Addison Street, is near Bridge Elementary School, 3800 N. New England Ave., and will slow down drivers and catch people being "careless and irresponsible," Ald. Nick Sposato (38th) previously said.
The camera by Schurz High School, which was also added last week, is in front of the school between Addison Street and Waveland Avenue on the eastbound side. it falls within the city's Children's Safety Zone Program, meaning it will be on 7 a.m.-4 p.m. school days and for school events, and on occasion until 7 p.m. It would not be activated on weekends.
Like other speed cameras, it will observe drivers going in both directions. Signs will be posted to inform drivers, and there will be a warning period within the first month of installation, Erica Schroeder, spokesperson for the city's department of transportation, previously said.
More cameras could come as the department examines crash trends, data and input from the community and officials, Schroeder said.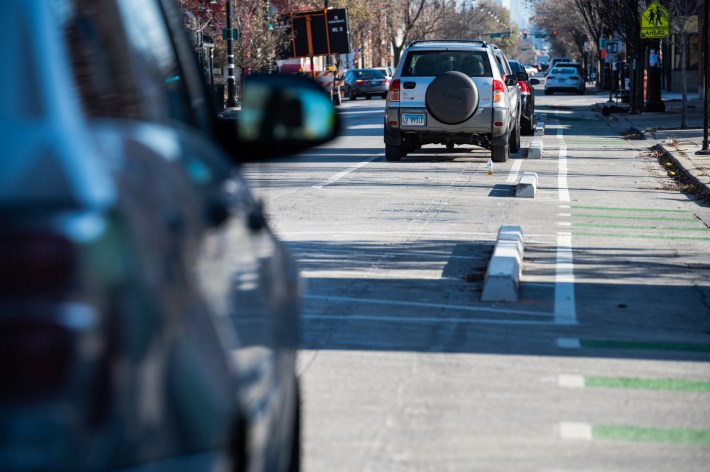 Residents along Milwaukee Avenue in Old Irving Park have long asked the alderperson and the city for a speed camera to slow drivers, especially in an area with a high school, day care, families and other businesses.
Nick Parlingayan was killed May 4 while riding his bike at Kilbourn and Milwaukee avenues. His death, which occurred across from where a driver fatally hit 37-year-old cyclist Carla Aiello in 2019, inspired neighbors to once again demand better safety measures along what's known as the "bike highway."
The intersection has since seen safety upgrades, including new stop signs, more visible cones to separate the bike lane, a pedestrian island and bike barriers, although some were damaged shortly after installation in October.
The city's transportation department has fixed the damaged barriers but has not added the rest of the barriers, which are planned to continue along Milwaukee Avenue to Irving Park Road at Six Corners and should be done before the end of the year, officials previously said.
Listen to "It's All Good: A Block Club Chicago Podcast":