DUNNING — A state bill could inject much-needed funding to restore and maintain a Far Northwest Side nature area.
The Dunning-Read Conservation Area, an oasis of 23 acres of wetlands and woodlands nestled along the city's western border, will receive $50,000 in state funding under legislation that passed in June. The bill was backed by Northwest Side lawmakers Sen. Rob Martwick and Rep. Lindsey LaPointe.
The bill transfers land managed by the Illinois Department of Natural Resources to the Chicago Park District, and it gives the district a budget to do basic improvements. It awaits Gov. JB Pritzker's signature.
Volunteers have tried for years to care for the sprawling area themselves, but they couldn't keep up with the full scope of the work, said Ed Bannon, Dunning resident and longtime volunteer.
Despite groups and cleanup events that brought dozens of people to the area, the work was too difficult to complete without major funding, Bannon said.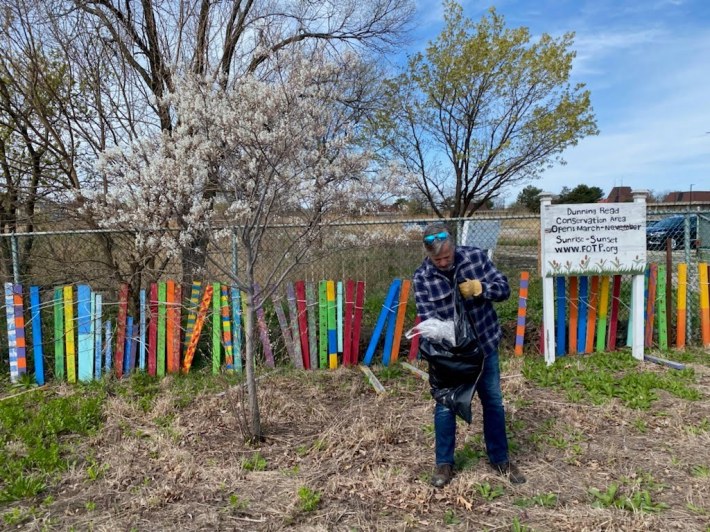 Earlier this year, Bannon organized a cleanup with a small crowd, including the lawmakers who helped pass the bill, to pick up trash and remove weeds.
"It's impossible for a volunteer group to keep up with the invasive species and the maintenance. We pulled thistles for hours, and we barely made a dent," Bannon said. "This legislation to finally have the Park District be responsible for maintaining the space is the right way to have this conservation area actually add value to the community."
The Park District did not reply to requests for comment.
The conservation area is on the grounds of the former Chicago-Read Mental Health Center, 4200 N. Oak Park Ave. Once slated to become heavily developed, neighbors fought to keep it a nature area. It was managed by local organizations and maintained exclusively by volunteers.
Open to the public from March to November, the site features a walking trail, a small rain garden, a pond and a plant nursery. It is home to coyotes, raccoons, garter snakes and other wildlife.
Volunteers and nature conservationists say the area has become difficult to access as maintenance has fallen off. They hope state funds will help with removing weeds and installing better trails, fences, signs and parking.
Kirsten Yehl, who has volunteered and organized cleanup events for the area since 2016, worked with lawmakers on the legislation. She said shifting the management to the Park District was the main goal so it can bring more resources to the area's restoration and build off of the years-long volunteer work.
"Now you still have a very engaged group of people who are excited about what's happening over there and how we can connect everything," Yehl said.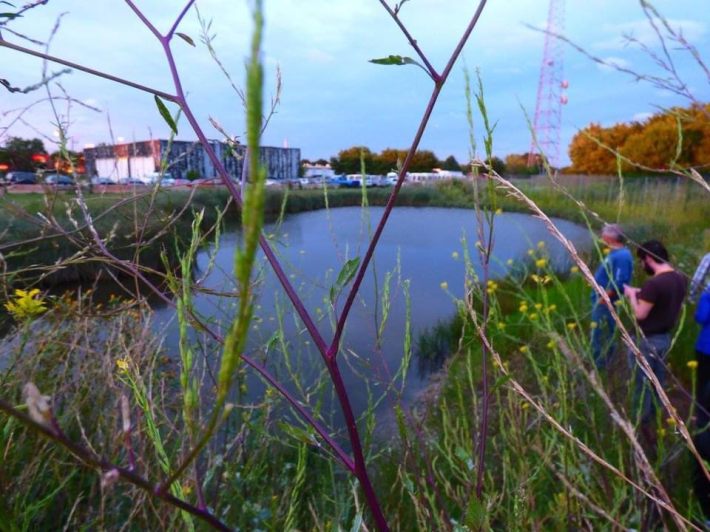 When the Park District takes over, Yehl and Bannon said they want to be part of the advisory council for the conservation area to organize more events and uphold the area's history and biodiversity. Advisory councils are a team of volunteers who advocate for the park, host events and raise money to enhance park services, according to the Park District's website.
"What I am excited about is that since [the conservation area] is a Park District property now, it can have an advisory council so then all those volunteers that used to spend their time maintaining the paths can now spend their time organizing events and partnering with Wright College to bring some students over … and do some more meaningful activities there," Bannon said.
But first, access needs to be improved, which means better parking and connected trails are key, Yehl said. The current lot is old and needs many repairs, she said.
"One of our first initiatives is to get funding so we can fix the parking lot," she said.
Yehl hopes work can be done to connect trails to the nearby schools with the community garden and the hospital so everyone can enjoy the Dunning-Read Conservation Area.
Martwick, who calls himself "an armchair environmentalist," said the area has the potential to be a place where people can hike, read a book and enjoy nature in the city — but only if it's properly maintained and looks more inviting to the public.
"Here is an area that was not being used as intended and was really falling into disrepair … . It was really rotting away," Martwick said. "The Chicago Park District said they were interested and want to preserve the area. I want the conservationists to turn it back into its splendor." 
Subscribe to Block Club Chicago. Every dime we make funds reporting from Chicago's neighborhoods.
Already subscribe? Click here to support Block Club with a tax-deductible donation.