CHICAGO — About 19 percent of eligible Chicago Public Schools pre-kindergarten and special needs students showed up for in-person instruction in the first week of resumed classes, several hundred fewer than the district initially predicted, according to figures released Friday night.
The school attendance numbers provide an initial look at how the first part of the district's phased reopening plan is playing out as CPS and Chicago Teachers Union leaders battle over the safety of classroom learning.
Students can choose in-person or virtual learning, while CPS teachers are required to instruct from their classrooms, which has sparked controversy that could lead to a teachers strike next week. Some teachers with underlying medical issues have received permission from the district to work remotely.
The district had already projected the majority of preschool and special needs students who were eligible for in-person learning planned to learn virtually. By the December deadline, just under 6,500 students indicated they planned to come to classrooms.
But once school started Jan. 11, there was an even bigger shift toward remote learning.
More than 1,100 kids from the in-person group changed their minds before Jan. 11 and chose remote learning, totaling about 11,612 students staying home as they have since last Spring.
Of the now-smaller group expected to attend class in person — 5,352 students — a daily average of 3,189 kids actually showed up during that first week, according to the data.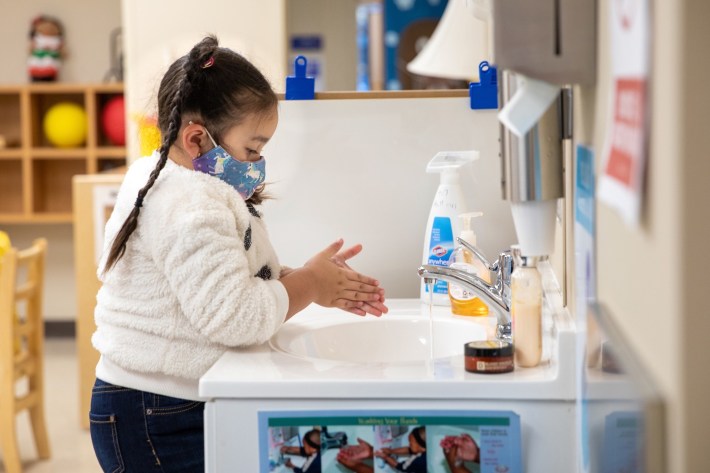 Additionally, an average of about 1,500 kids who initially chose in-person learning switched to virtual during the first week, data shows. Sixty-one kids made the opposite choice — planning to learn virtually but switching to in-person classes instead.
Principals were permitted to allow students to return to school — despite having initially opted for remote learning — as space allowed.
All told, an average of 3,250 students were back in classrooms each day for the first week, accounting for about 19 percent of all the children eligible to return. Another 2,169 students were absent.
Attendance figures for the second week of school were not released.
Kindergarten through eighth grade students are scheduled to return Feb. 1. In total, CPS officials say 77,000 of the district's 355,000 students are expected to return to in-person learning this year.
Noting the data is preliminary, CPS spokesperson Emily Bolton said the district was "encouraged" by the attendance figures.
"It is especially encouraging considering it's an enormous, yet welcomed, transition for many families after ten months of learning from home — especially for our youngest learners, most of whom have never attended school before now. Over the coming weeks, schools will continue to engage and support families and students learning in-person and at home," she said in a statement.
CPS and CTU have long been at odds about how and when to reopen schools. District leaders have said classrooms must be open for the families who want that option while union leaders say any in-person learning at this stage of the coronavirus pandemic is risky for students, teachers, staff and their families.
But even as district leaders have pushed for in-person learning, insisted schools are safe, and argued open classrooms are critical for educational equity, they've not provided any data of how many students are actually taking advantage of the classroom option until now.
The long-awaited school attendance figures were released as rank-and-file teachers are voting on a proposal to work from home Monday in protest of the district's plan. Monday is when kindergarten through eighth grade teachers are scheduled to report to their buildings.
Should the district respond by locking those teachers out of the systems and preventing them from working remotely — as they have for dozens of teachers who have refused to teach in person — the union vote also would authorize a strike as soon as Tuesday.
The union's vote will conclude Saturday evening. A simple majority, plus one, of votes are needed to approve, although CTU President Jesse Sharkey has said he's seeking 60 percent in favor.
"In the absence of an actual commitment on safety from CPS leadership, the best assurance we have for the safety of our students and school staff right now is to continue remote learning," Sharkey said in a statement Wednesday, after the union's House of Delegates endorsed the plan.
"Our members are resolved to continue working, teaching their students and doing so safely. Only the mayor can force a strike, and if it comes to that, that's her choice. We choose safety."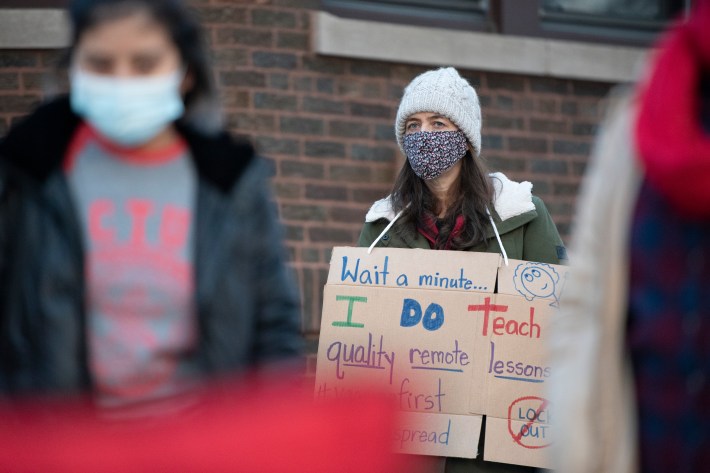 CPS leaders said if teachers worked remotely Monday and did not return to school buildings it would constitute an "illegal" strike.
"If teachers refuse to come into work on Monday, that is a strike; that is not a lockout," CPS CEO Janice Jackson said Friday.
The district will continue to negotiate with the union through the weekend, Jackson said. She refused to say if the district will lock out teachers who try to teach remotely.
Locked out teachers have been designated "absent without leave" by the district and are not being paid. District figures also released Friday show the number of teachers considered AWOL fell from 143 on Jan. 11, the first day of school, to 55 on Friday.
Some teachers have told Block Club they support the plan to work remotely and are prepared to strike, if necessary. Teachers have ramped up pressure on the district this week, working outside to show solidarity for those who fear returning to school buildings risks their safety.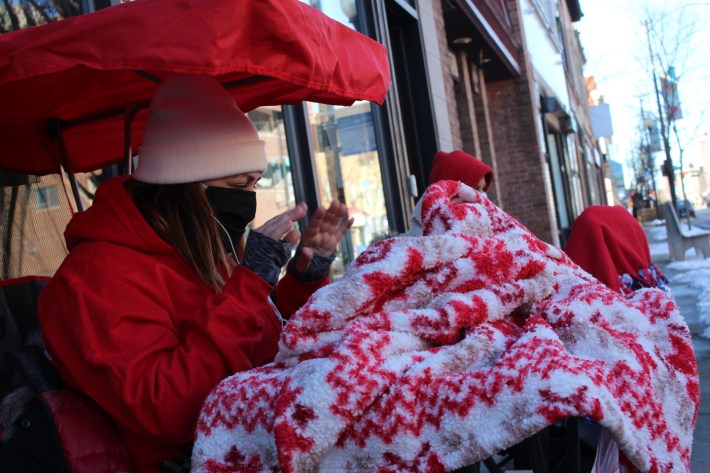 The Chicago Teachers Union waged an 11-day strike in October 2019, pushing for better pay, smaller class sizes and more special education teachers, among other issues. It was the longest strike in three decades.
Jackson has said while negotiations continue, the focus must be on how to reopen safely, not whether schools should be reopened.
On Friday, Jackson and other CPS officials sent an email to parents arguing their position.
"We are continuing to meet every day with CTU leadership — just as we have more than 60 times in the past several months — and we are optimistic that an agreement is within reach. The union's input has helped strengthen our reopening plans in a number of ways, and we agree on far more than we disagree," the email said.
Jackson, CEO of the nation's third largest district, announced Friday morning CPS will start vaccinating its teachers and other employees in mid-February. The district has already been working on vaccinating its health care workers, like school nurses, Jackson said. CPS also is training nurses so they can vaccinate their school coworkers.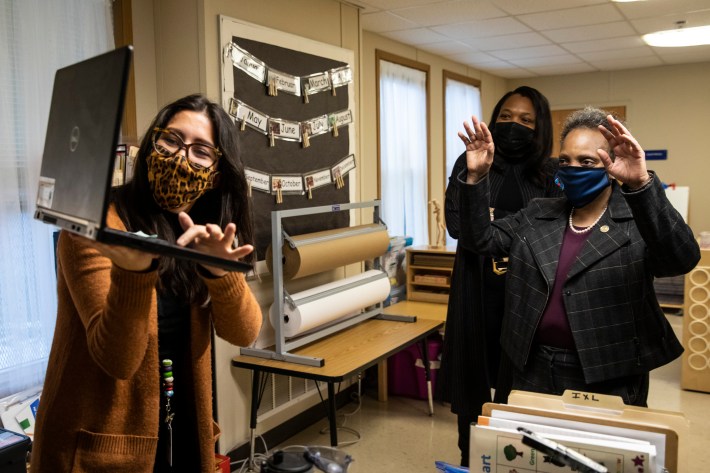 Subscribe to Block Club Chicago. Every dime we make funds reporting from Chicago's neighborhoods.
Already subscribe? Click here to support Block Club with a tax-deductible donation.