DOWNTOWN — Mayor Lori Lightfoot and Gov. JB Pritzker have declared Chicago's battered lakefront a disaster and are calling on the federal government to provide funding to fix the eroding shoreline.
At a press conference Friday, Pritzker joined Lightfoot in recognizing damage to the lakefront is a state emergency, a move that means the state can now use its resources and funding to help in repairs — and ask the federal government for more help.
Lakefront beaches have been disappearing for months due to flooding as Lake Michigan hits near-record-high water levels in years. Lightfoot said storms from Jan. 10-11 exacerbated the issue as they led to flooding that shut down roads and trails near the lakefront and damaged beaches and recreational areas near the shoreline.
"One of Chicago's strongest assets is our lakeshore, and due to the severity of recent storms we've witnessed irreparable damage to our lakefront beaches and infrastructure," Lightfoot said in a statement. "While the city has worked extensively over the past few months to respond to the damage and to secure the infrastructure and beaches along our lake front — it is clear that this is a challenge we can't solve alone."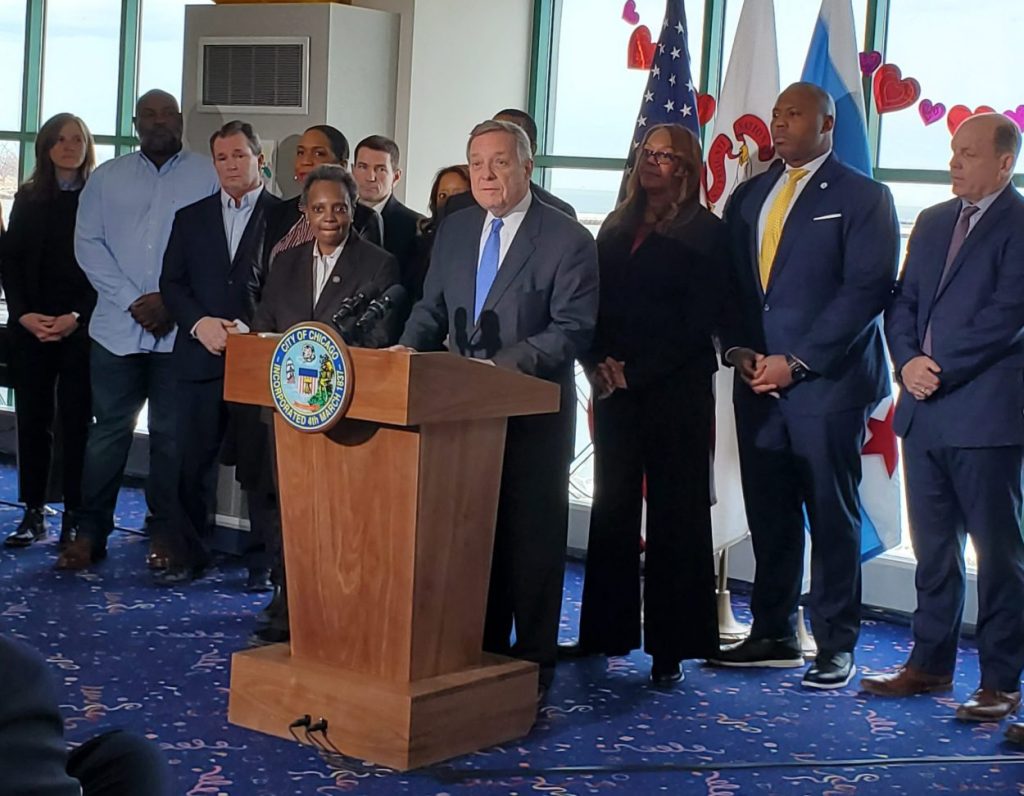 Climate change is behind the rising lake levels, and the federal government needs to act before it is too late, Sen. Dick Durbin (D-Ill.) said.
"If you don't believe in climate change, Lake Michigan has a message for you: Wake up," Durbin said at La Rabida Children's Hospital in South Shore. "On this beautiful lake which means so much to so many of us, changes are taking place which are destroying the shoreline, eliminating beaches and even washing away the roadways."
The city has tried to make repairs and take steps to prevent more damage, like putting down jersey barriers, sandbags and 10,000 cubic yards of "rip rap," or loose stones that can prevent erosion on shorelines, according to the Mayor's Office.
But the National Oceanic and Atmospheric Administration predicts Lake Michigan's water levels will remain high for at least several months, according to the Mayor's Office.
"Both the city and state have worked closely to prepare for the needed information for a federal disaster declaration, allowing us to receive critical resources and assistance," Lightfoot said. "We need FEMA to act quickly and make funding available."
In a statement, Rep. Bobby Rush (D-1st) praised state and city officials for their "renewed commitment" to protecting the South Lakefront.
Rush hosted a community meeting in December, blasting earlier efforts for being unfairly focused on erosion "north of Roosevelt Road."
"I am elated to see that they are finally recognizing this problem, which has plagued my constituents for years," Rush said.
In response to concerns over a perceived focus on protecting the North Side, residents and politicians formed the South Side Lakefront Erosion Task Force. The task force is circulating a petition, calling for all levels of government to provide emergency funding to protect Chicago's entire lakefront.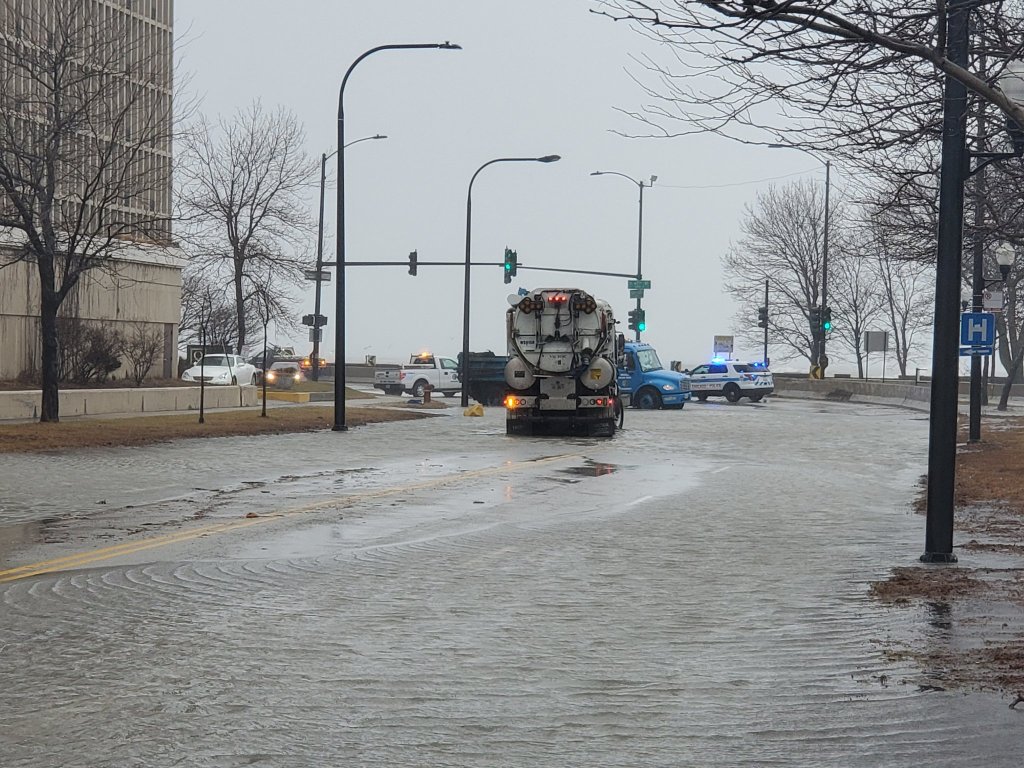 Beyond the task force, Lightfoot said residents can get involved by being responsive to the city's efforts to collect feedback on the damage being done.
"People in Chicago aren't shy," Lightfoot said. "As all these aldermen can attest, residents have been very vocal about what's been happening and expressing their concerns."
Lt. Gov. Juliana Stratton urged lakefront residents to participate in the upcoming Census to ensure their communities are represented on the national scale and can receive the resources they need.
Do stories like this matter to you? Subscribe to Block Club Chicago. Every dime we make funds reporting from Chicago's neighborhoods.
Already subscribe? Click here to support Block Club with a tax-deductible donation.