SOUTH SHORE — When Jera Slaughter woke up on Saturday, Lake Michigan was pummeling her lakefront home and her neighborhood.
A large barrier wall separating Lake Michigan from the historic Windsor Beach Apartments was upright the day prior, according to Slaughter and her neighbors. By Saturday morning, wind and waves had tilted it "4 to 6 inches" and worsened an existing crack down the middle.
Neighbors were "taking bets" that the wall would be ripped from its foundation by the afternoon, though it ultimately remained intact. But lake water flooded the building's underground electrical room anyway, as it had the surrounding neighborhood.
Slaughter's immediate response to the chaos was to rally her numerous contacts around her. Family members, the city's Water Department, neighbors, co-op board members — yes, even this reporter — were mobilized.
"My children tease me; they say I collect people," she said. "Don't make the mistake of coming into my realm, because you go into my telephone and I know how to get ya."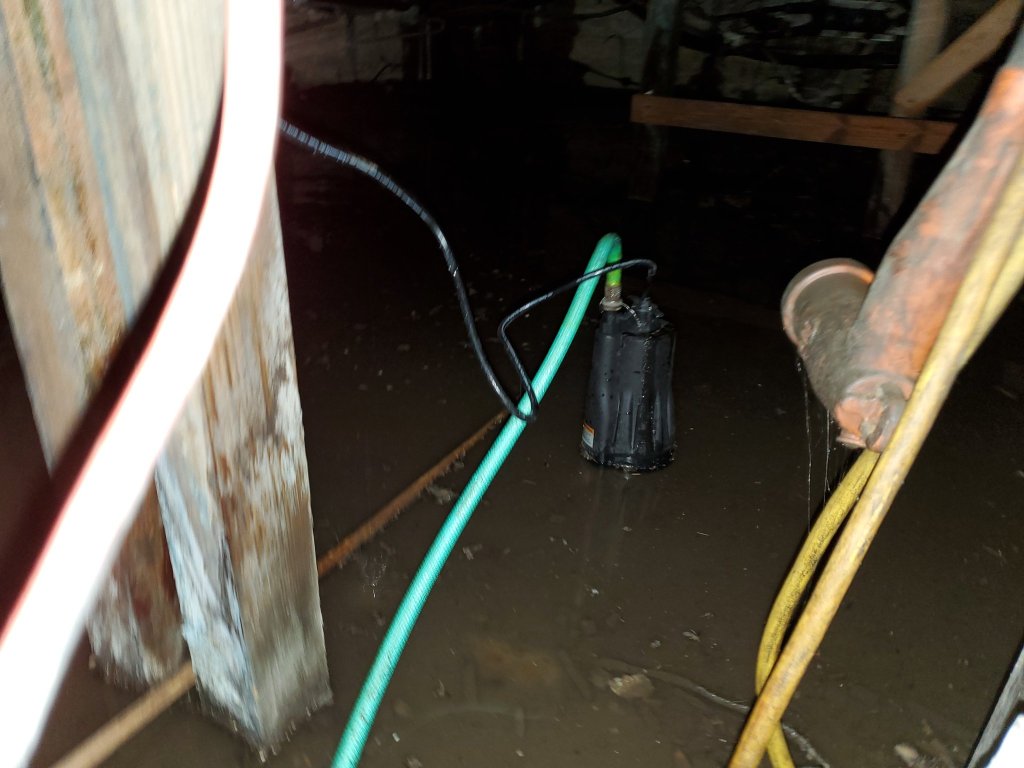 As Slaughter and other Windsor Beach residents quickly organized to protect their lakefront building, they had a common question: Why couldn't the city, state and federal governments do the same?
"We'll do what we can do, but we have other responsibilities to this building. We can't take all of our savings to fix a problem that started in Lake Michigan," Slaughter said. The government is "partially responsible for the flow of that water into us, and I'll take that word to my grave."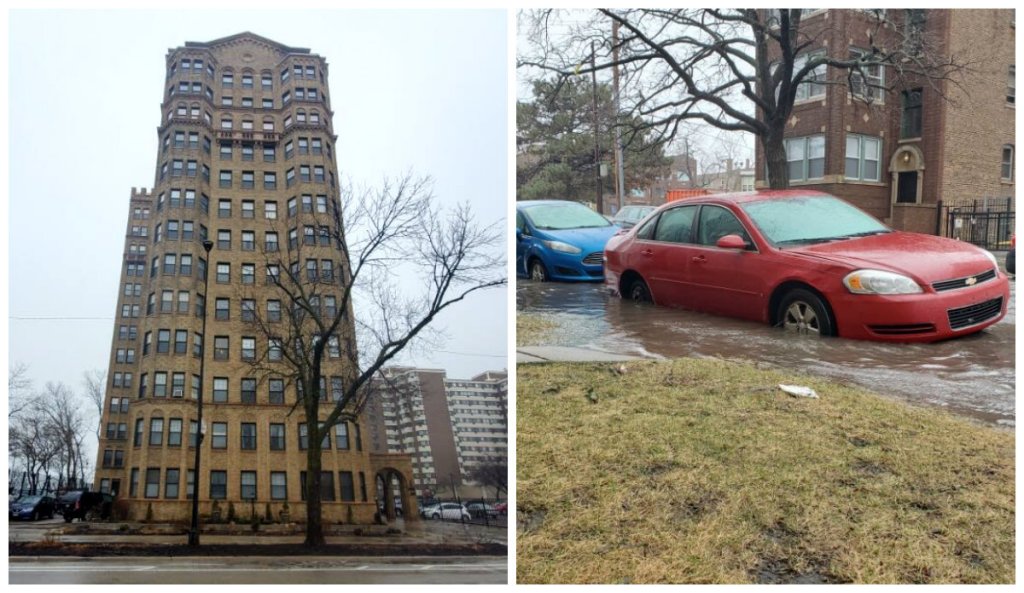 Shades of 1987
The DeGolyer-designed Windsor Beach Apartments at 7321 S. South Shore Drive are no stranger to Lake Michigan's fury.
During a February 1987 storm that wreaked havoc across the city, a seiche flooded the building, which is on the National Register of Historic Places.
Water shut down the building's heat and electricity while trapping numerous cars in ice once temperatures dipped below freezing.
Residents sprung into action, helping seniors down flights of stairs and performing wellness checks on neighbors, said Norman Williams, a resident of 43 years.
The 1987 storm "was primarily a loss a property, but not a loss of life" thanks to residents' responses, Williams said. The cooperation showed Windsor Beach to be "a neighborhood, just straight up."
The building's longest-tenured residents largely agreed the waves from this weekend's storm were much larger than in 1987, though the damage and threat to residents' safety wasn't as significant.
Slaughter, who made an appearance on ABC 7 in the midst of the 1987 storm, said the seiche was a "historic event" — officials told her that similar flooding "would never happen again in her life."
This weekend disproved that prediction, but Slaughter said she's not sensing urgency from incumbent officials to prevent a repeat in the future.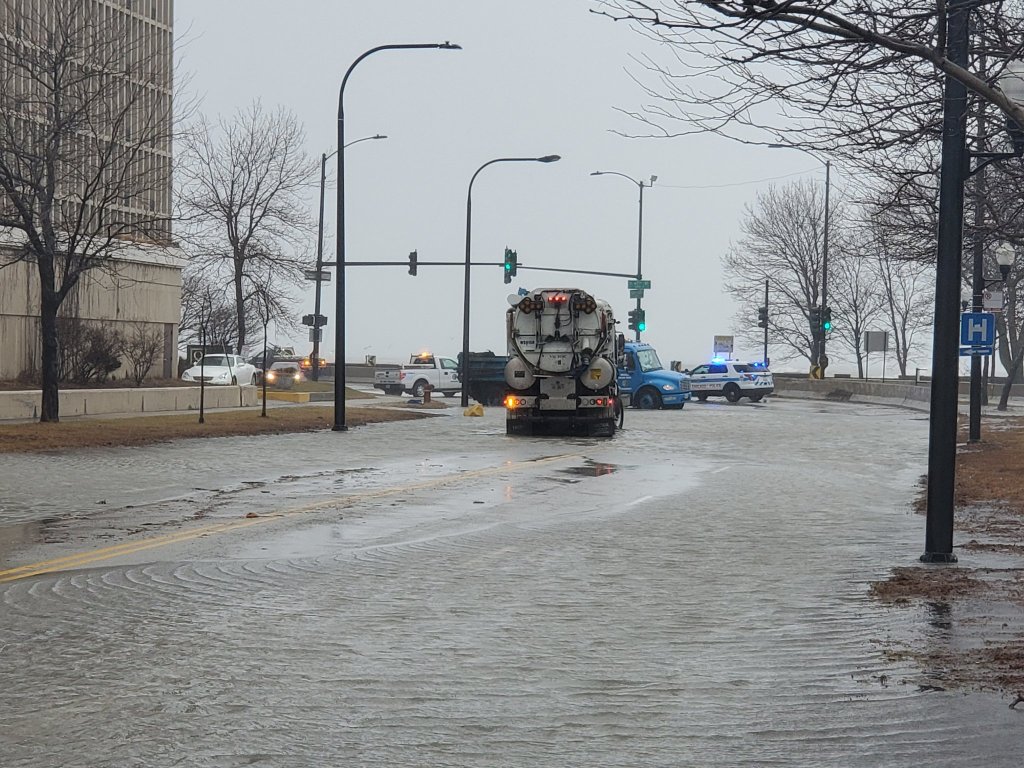 She said after the flooding of 1987, boulders were quickly placed in the lake as breakwaters, which she believes would be an effective temporary solution today.
An Army Corps of Engineers official recently said he wasn't familiar with her claim, and that the agency does not currently have the authority or funding to try that approach.
Placing boulders in the lake — or any other solution to protect Windsor Beach and the rest of the South Lakefront — would require navigating a complex bureaucracy.
Because of this, neighbors fear that by the time a solution is hashed out and funded by all the necessary parties, it will be too late to matter.
"You hate to keep repeating the same requests over and over and over," Slaughter said. "That makes me insane."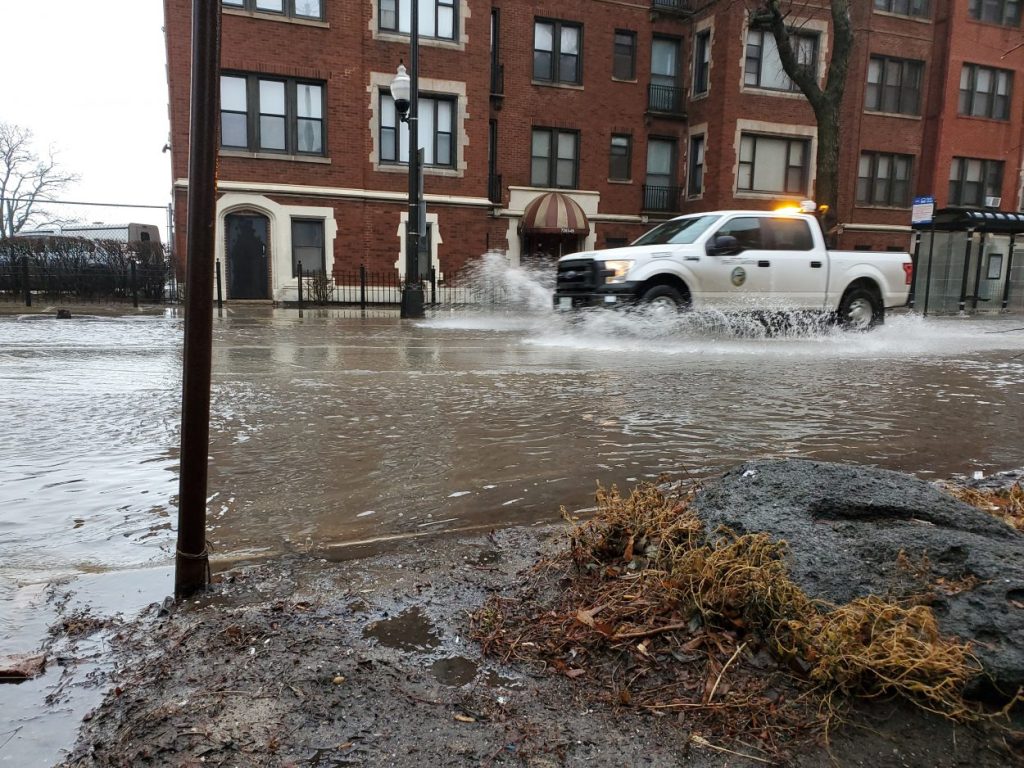 'Time waits for no man'
The effort to save the South Lakefront from erosion has gained steam in recent weeks, after residents and politicians took issue with a perceived focus on protecting the North Side.
Rep. Bobby Rush (D-Ill.) hosted a meeting Dec. 2, which he said was inspired by the failure of prior meetings to address erosion south of Roosevelt Road.
RELATED: Chicago's Entire Lakefront Is Eroding — And South Siders Want Solutions In Their Communities, Too
In response, constituents of state Reps. Curtis Tarver (D-25th) and Kam Buckner (D-26th) and Ald. Greg Mitchell (7th) formed the South Side Lakefront Erosion Task Force last month.
In addition, the Army Corps of Engineers, the Chicago Department of Transportation and the Chicago Park District are among the agencies collaborating on plans to fight erosion along the city's lakefront. But these plans only seek to protect public lands.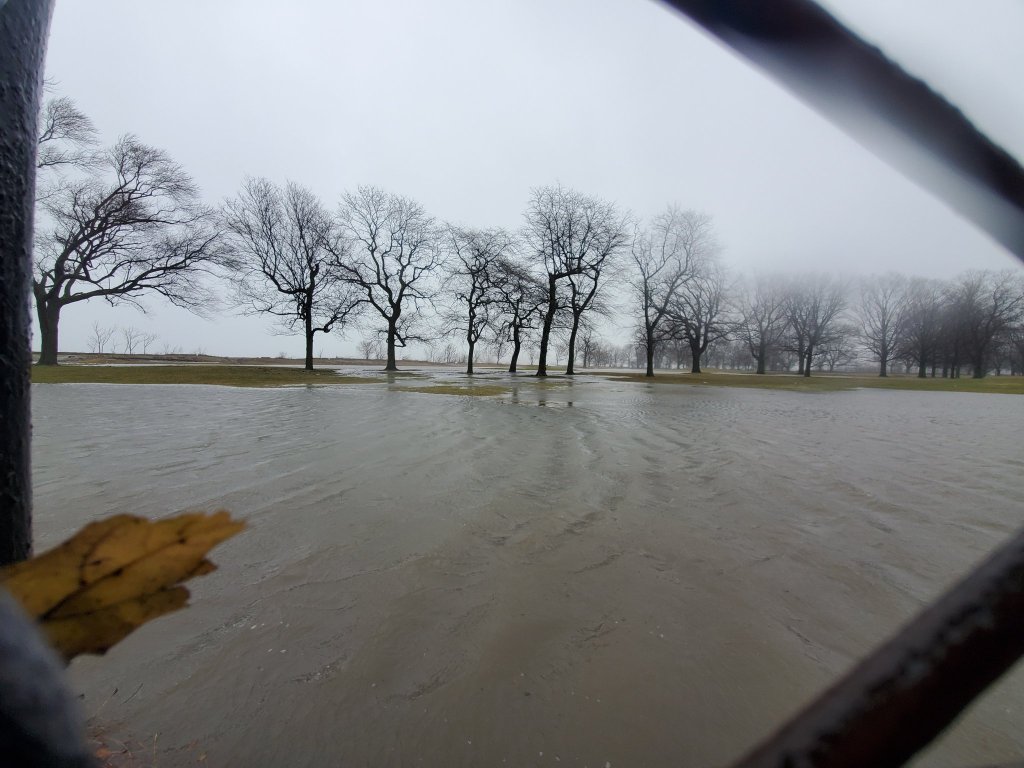 The government isn't responsible for protecting private lakefront property, though homeowner assistance may be available through the Federal Emergency Management Agency, Col. Aaron Reisinger said at the Dec. 2 meeting.
But the issue of rising lake levels doesn't begin at the Windsor Beach property line, so it's confusing why property owners would be left to foot the bill for damage, Millicent Porter said. She is Slaughter's aunt and has lived in the building since 1976.
The building is a cooperative, so repairs and improvements are ultimately financed by each resident. Porter didn't say if the co-op board had enough money to take immediate action to protect the building from rising lake levels.
City, state and federal officials are "saying that they won't do anything about it because it's private property, but the lake isn't private," Porter said. "Financially, this is going to be devastating for those of us who live here."
Some residents, resigned to funding their own repairs, are frustrated at the pace of the government's longterm efforts to protect the property it is responsible for.
At the Dec. 2 meeting, city and federal officials said they were working together on plans to shore up the public lakefront, though each has different obligations for securing funding.
The lakefront protection effort is being strangled in red tape, said Kirsten, who did not give her last name.
When Kirsten moved to Windsor Beach about seven years ago, lake levels were at an all-time low. Residents and public officials weren't paying much attention to flooding concerns back then, she said.
That era is over, as 2020 lake levels are set to near record-highs even in the Army Corps' lowest projections, according to Reisinger. This winter and spring are a potentially "high-risk" time for the lakefront, he said.
Given those warnings, Kirsten said she is disappointed a funding solution for preventing erosion hasn't been already been negotiated.
"I don't know how we can expedite [the bureaucratic process] in emergency situations," she said. "Is it a lack of efficiency to collaborate properly, or is it funding that is not available? What is it?"
Time is of the essence on finding a solution for Chicago's lakefront, said Williams, who served as the cooperative's board president for about two decades.
Lakefront erosion "is a bigger issue than one neighborhood, and it needs to be tackled like one," Williams said. "By waiting, you're making yourself the victim of time. Time waits for no man."
Do stories like this matter to you? Subscribe to Block Club Chicago. Every dime we make funds reporting from Chicago's neighborhoods.
Already subscribe? You can make a tax-deductible donation to support our nonprofit newsroom here.