ROGERS PARK — As lakefront levels in Chicago reach a 30-year high, North Side officials are frantically working to find solutions to the shoreline problem driven by climate change.
Alds. Harry Osterman (48th) and Maria Hadden (49th) are hosting a community town hall to discuss rising lake levels at 6:30 p.m. Monday on at Galvin Hall on Loyola University's campus, 6339 N. Sheridan Road.
"The last time lake levels were as high as they are now, a storm created some dangerous conditions on Sheridan Road," Osterman said. "It is my hope that we can be proactive and prepared this time around to protect our infrastructure, private property, and our neighbors."
Representatives from the U.S. Army Corps of Engineers, Illinois Department of Natural Resources, Chicago Department of Transportation and Chicago Department of Planning and Development will all be in attendance.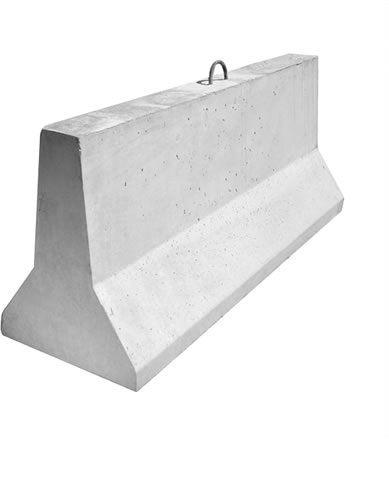 Recently, the city has installed Jersey Barriers — giant concrete slabs — along problem areas of the lake to prevent flooding and overspill onto Lake Shore Drive.
But many, including Ald. Brian Hopkins (2nd), have called the solution nothing more than a band-aid.
"We're going to put Jersey walls up to hold Lake Michigan back," Hopkins told a crowd at City Club of Chicago in September. "It's not going to work."
Hopkins said he has been lobbying Gov. J.B. Pritzker to use some of the $45 billion capital spending bill to help with what many are calling a crisis.
Rogers Park has been on the front lines of losing lakefront due to rising lake levels and erosion. At Juneway Beach, crews installed concrete breakwater walls which have nearly fallen into the lake a year later.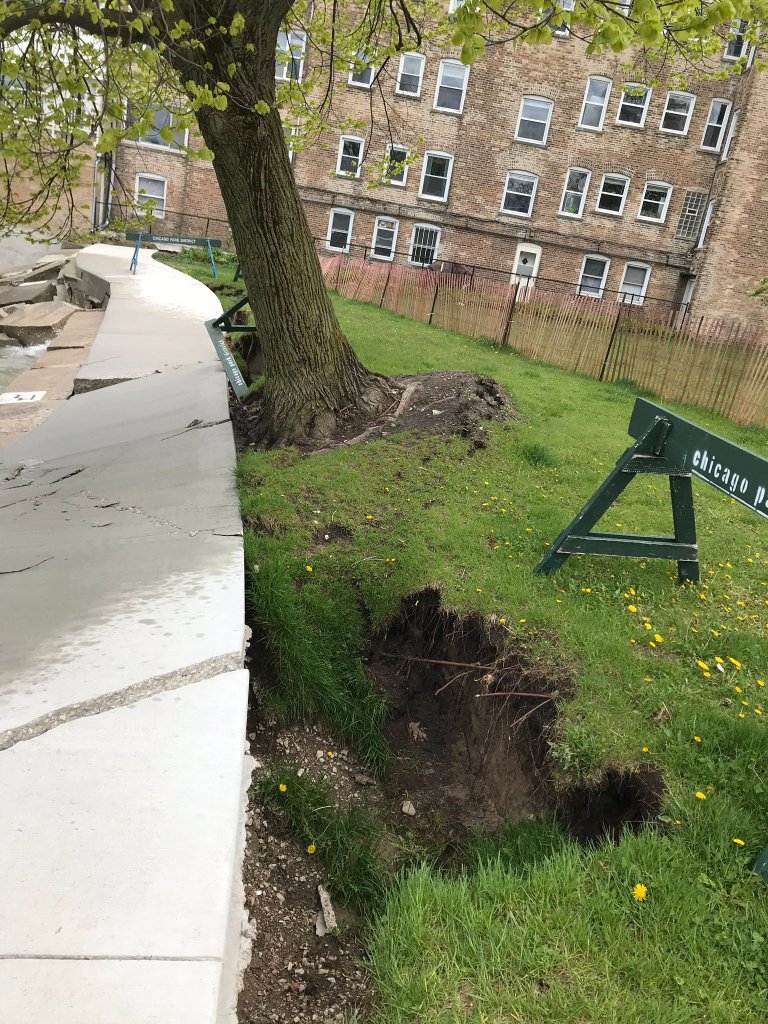 A fully mature tree was removed in May after it almost fell into the lake. City Forestry crews determined the trees root systems was too compromised to be saved.
Therese DeTolla, president of the Greater Eastlake Terrace Park Advisory Council, said that the erosion is not being given enough attention.
"[We] have been providing the Chicago Park District with regular updates and pictures of the destruction of our three beaches since the fall," she said. "That tree on Juneway Beach Park should not have been lost if the park district were proactive."
Erosion and flooding from rising lake levels pose a tough problem for the city. City agencies don't have the budget to tackle a fix alone and many question which agency is most responsible for making repairs.
Most experts agree on one thing — repairing Chicago's lakefront will be a costly endeavor, with costs likely running into the billions.
Do stories like this matter to you? Subscribe to Block Club Chicago. Every dime we make funds reporting from Chicago's neighborhoods.