AVONDALE — A migrant shelter will soon be established in Avondale, the latest effort to help the growing number of asylum seekers arriving from Texas.
City officials are turning the Brands Park fieldhouse at 3285 N. Elston Ave. into a shelter for asylum seekers, Chicago Park District spokeswoman Michele Lemons confirmed.
The Park District facility will act as a "temporary respite site," where new arrivals can wait for more permanent shelter, city officials said.
To make way for the temporary shelter, spring programs at Brands Park are being relocated to other Park District facilities. Impacted families have been notified of the change and "will be accommodated," Lemons said.
Mayoral spokesman Cesar Rodriguez declined comment. Lemons didn't immediately answer further questions, including how long the temporary shelter will be open or how many migrants will be placed there.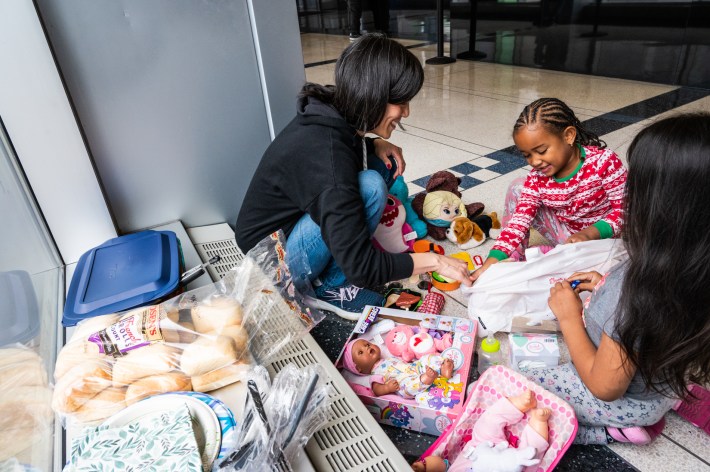 The Brands Park shelter is being set up as the city grapples with what Mayor Lori Lightfoot has called a "humanitarian crisis."
Texas Gov. Greg Abbott and officials in other states have sent more than 8,000 migrants to Chicago since August, overwhelming the city's shelter system.
Faced with no other option, city officials are turning closed schools and other facilities into temporary housing.
Some migrant families are sleeping on police station floors and at O'Hare Airport as officials scramble to find them adequate shelter and care.
RELATED: As Migrants Wait For Shelter Openings At Police Station, Northwest Side Neighbors Flock To Help
In a letter, Lightfoot slammed Abbott for again trying to "cause chaos and score political points" by bussing people to Democrat-led cities in protest of federal immigration policies.
At this stage of the crisis, city officials are working with alderpeople and leaders of community organizations to identify "temporary respite sites" across the city, including Park District buildings and other public facilities, Rodriguez said in a statement.
The Brands Park shelter will be one of those "transitional" sites, officials said.
RELATED: Here's How To Help The Latest Wave Of Migrants Coming To Chicago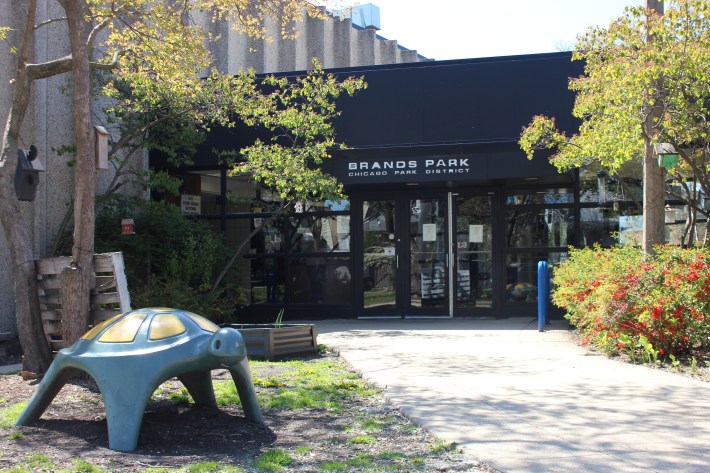 The abrupt shutdown and repurposing of Brands Park concerned some neighbors and parents.
Resident Michael Busking enrolled his three kids, ages 9, 7 and 7, in summer camp at Brands earlier this week only to be notified a couple days later that the Avondale park won't be able to accommodate any programs for a while.
Now, Busking is sending his kids to Linne Elementary about two blocks away for camp. It's not too much of a hassle because his kids go to school there, Busking said. But other families will have to change course and go to another Park District facility, which isn't as convenient or even feasible for some families, especially those who don't have cars, he said.
"There is a lot of support of Brands Park being turned into a migrant facility, but it was shoved upon us with so little notice. That's the biggest complaint," Busking said.
RELATED: After The Buses: Meet The Migrants At The Center Of Texas' Manufactured Crisis
Kids enrolled in the after-school program at Brands Park will be relocated to Linne Elementary, 3221 N. Sacramento Ave., according to an email from school officials shared with Block Club.
Park District staff will be on-site, and the hours will remain the same, school officials said.
On relocating park programs, Lemons said the Park District "will continue to communicate with families on how best to serve them."
"The District understands the importance of these programs to the families we serve and is committed to the continuity of these vital services," she said in an emailed statement.
Lemons didn't immediately answer a question about how many Park District facilities will be converted into migrant shelters.
Listen to "It's All Good: A Block Club Chicago Podcast":
Listen to "It's All Good: A Block Club Chicago Podcast":