UPTOWN — Two North Side candidates hope to bring their political experience to City Council as they battle to replace retiring Ald. James Cappleman in the 46th Ward.
Angela Clay, a community organizer, and Kim Walz, a former governmental aide and current Walgreens executive, were the top two vote-earners in the February election for the 46th Ward seat. Clay garnered 36 percent of the vote and Walz 26 percent of the vote in a six-person race.
After serving since 2011, Cappleman announced last year he would retire instead of seek reelection. Major groups and politicians have jumped in to back Clay and Walz ahead of the April 4 runoff.
The ward covers most of Uptown and portions of East Lakeview.
More about the candidates:
Angela Clay
An Uptown native, Clay is making her second run for the 46th Ward seat.
Clay came in fourth place in 2019, when Cappleman narrowly avoided defeat in a runoff to secure a third term. This time, Clay won the most votes in the open race after securing endorsements from several powerful progressive political unions and organizations.
Clay success can be chalked up to coalition building beyond two aldermanic campaigns, she said.
"It is a culmination of the work that's been [going on] in this community for decades," Clay said. "Just making sure that neighborhoods understand that they have a community that wants to see them thrive and wants to be a part of their success."
Clay is a community organizer with groups like Northside Action For Justice and has been active in political causes in the ward, including efforts to thwart a housing development on a Weiss Hospital parking lot. She was the youngest board president of local affordable housing nonprofit Voice of the People.
On the campaign trail, Clay said the issues she's talking about most with neighbors are housing and public safety.
Clay's public safety strategy includes "trying to put as many resources behind public safety as possible and not just reacting to it," she said. That includes adding mental health services, housing initiatives and violence intervention programs.
RELATED: Uptown Activist, Political Organizer Angela Clay Announces 2nd Run For Alderwoman
Walz's campaign has criticized Clay's support of "defund the police" initiatives. Clay has supported efforts to redirect police funding to programs like housing and mental health. She said such measures — including sending health professionals to mental health crises instead of police — are practical ways to improve public safety and to reduce service requests for police.
"You could throw these buzz words around like 'defund,'" Clay said. "But you don't understand what reinvestment means, you don't understand how we are helping our police officers and in turn helping our neighbors and ourselves if we are able to allocate resources in more than one way."
Clay's platform also emphasizes building affordable housing, lifting the ban on rent control and funding to reduce homelessness.
Clay's campaign came under fire recently after she failed to properly disclose $42,000 she received from the federal Paycheck Protection Program, according to Crain's. Clay misrepresented which of her companies received the forgivable loans, Crain's Greg Hinz reported.
Clay's campaign manager, Emily Isaacson, said the loans were for "small side businesses" Clay has run since college and the "small mistake" was found and corrected on candidate ethics forms.
Clay has been endorsed by the Chicago Democratic Socialists of America. If elected, she would be the sixth member of the Democratic Socialist caucus on the City Council after the five incumbent members of the caucus won reelection last month.
Clay is also endorsed by the Chicago Teachers Union and the local chapter of the Service Employees International Union. Several progressive City Council members have endorsed her campaign, as have former 46th Ward Ald. Helen Shiller and Marianne Lalonde, who came in third behind Clay and Walz.
Clay's campaign had more than $143,000 cash-on-hand as of Friday, state election records show. Her largest donor has been the Chicago Teachers Union, which has poured in $30,000 to the campaign, records show.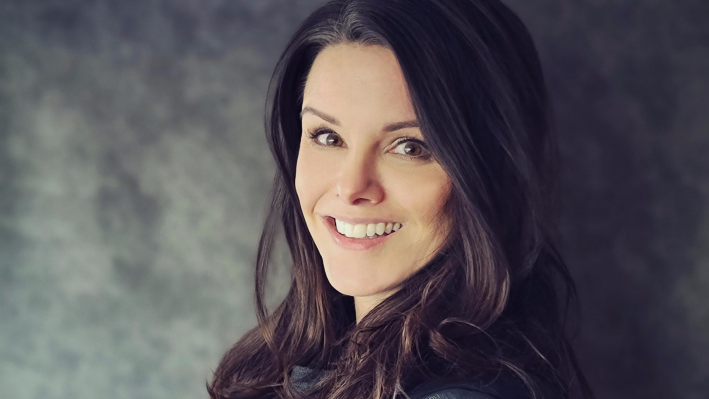 Kim Walz
Walz is marking her first run for alderperson after years as an aide to Rep. Mike Quigley. Her campaign has earned the backing of some political bigwigs.
Walz was Quigley's congressional district director and deputy chief of staff, and she was Quigley's chief of staff when he served on the Cook County Board of Commissioners.
Walz has also worked as a political consultant, advising Rahm Emanuel's mayoral campaign and San Francisco Mayor Ed Lee. Currently, Walz works as regional director of state and local government relations for Walgreens, where she worked on the drug store chain's COVID-19 vaccination programs.
Walz previously ran for the Illinois House of Representatives' 12th District seat but dropped out of the race. She also sought to be appointed to Quigley's Cook County Board seat when he was elected to Congress, but the seat went to Bridget Gainer, who still serves in the role.
In the 46th Ward race, Walz said her campaign has garnered success because of her experience in multiple roles, including her work on legislation. That would come in handy on a City Council that is seeing a lot of turnover, Walz said.
"We need individuals who have experience to get things done with City Council on day one," Walz said. "We've got a lot of problems the city is facing, and we can't just have the council be filled with people who are about making headlines."
RELATED: Former Congressional Aide Kim Walz Joins Race For 46th Ward Alderperson
Walz's priorities include improving public safety, making efforts to reduce homelessness and providing more mental health services. She wants to distinguish herself from Clay on issues of police strategy and budgeting, with Walz saying she wants to fill 1,500 vacant police positions and opposes reducing funding to the department.
"We talk about making sure people feel safe in their interactions with police officers, about investing in violence prevention … but we need to talk about short-term solutions," Walz said. "What people do not want now is to have even less resources available for public safety."
Clay has criticized Walz for accepting donations from corporate or special interest groups, including $10,000 from DoorDash and the Realtors' political action committee. The Realtors' group spent at least $65,000 supporting Walz for the Feb. 28 election, according to the Tribune.
Some of Clay's supporters have also accused Walz's campaign of "redboxing," or including on her website political messaging meant for political action groups that can't explicitly coordinate with candidates. A spokesperson for the campaign said all the information on the website is "publicly available, factual information about the candidates and issues in this race."
Walz said all decisions she would make as alderperson will be based on "what's the best interest for all the residents in 46th Ward."
"Who gives me campaign contributions is going to have no bearing on how I vote on the council and how I lead and govern," Walz said.
Walz also has support from some of the state's major political players, including Gov. JB Pritzker, Sen. Dick Durbin, Quigley and Rep. Jan Schakowsky. Patrick Nagle, who also sought the 46th Ward seat and came in fourth place, endorsed Walz.
Walz's campaign war chest stood at $238,822 as of Friday. Her biggest contributions come from the campaigns of state Sen. Sara Feigenholtz ($15,812) and Quigley ($13,000).
Subscribe to Block Club Chicago, an independent, 501(c)(3), journalist-run newsroom. Every dime we make funds reporting from Chicago's neighborhoods.
Click here to support Block Club with a tax-deductible donation. 
Thanks for subscribing to Block Club Chicago, an independent, 501(c)(3), journalist-run newsroom. Every dime we make funds reporting from Chicago's neighborhoods. Click here to support Block Club with a tax-deductible donation.
Listen to "The Ballot: A Block Club Chicago Podcast":