UPTOWN — The 46th Ward will have its first new leader in over a decade as six candidates are vying to replace retiring Ald. James Cappleman.
After serving since 2011, Cappleman announced last year he would retire instead of seek re-election. Those seeking to replace Cappleman include two candidates that challenged him last election, including one who lost by just 25 votes.
Other candidates include a former Congressional aide, a federal chief administrative judge, a unionized bartender and a real estate broker.
The candidates will square off in a Feb. 28 election that will determine the political makeup of City Hall following an unprecedented wave of aldermanic retirements. If no candidate secures 50 percent of the vote, the top two vote earners will proceed to a runoff April 4.
The 46th Ward includes much of Uptown plus a portion of Lakeview East.
Here's a look at the candidates:
Angela Clay
In running for 46th Ward alderperson, Uptown native Angela Clay is working to build on the progress she made in the 2019 race. This time, she has the backing of some major political groups and politicians.
Clay, a local activist and fourth-generation Uptown resident, is undertaking her second run for the 46th Ward seat. She came in fourth place in 2019, when Cappleman narrowly avoided defeat on way to a third term.
Clay said she is working to build on the progress made in the last campaign that centered around grassroots coalition building and progressive causes.
"I don't think that our constituents and our neighbors have felt their voices adequately being heard," Clay said in an earlier interview. "Especially not from the last election that we had four years ago. … We really have an obligation to make sure that they're heard."
Clay has been active in political causes in the ward, including efforts to thwart a housing development on a Weiss Hospital parking lot. She was the youngest board president of local affordable housing nonprofit Voice of the People.
Her policy platform includes an emphasis on building affordable housing, lifting the ban on rent control and funding for homelessness initiatives. She also favors a shift in public safety strategy toward crime prevention, including the funding of the violence prevention "peace book" initiative. Clay supports redirecting of funds from "ineffective" police strategies towards programs like housing, education, jobs and youth programing, according to her website.
Clay has been endorsed by the Chicago Democratic Socialists of America, the progressive organization that made major strides in the last City Council election. The Chicago Teachers Union has also endorsed Clay, contributing at least $15,000 to her campaign coffers, public election records show.
She has also been endorsed by Helen Schiller, the retired, six-term alderperson who proceeded Cappleman, as well as Ald. Matt Martin (47th).
For more on Clay, click here.
Marianne Lalonde
Scientist Marianne Lalonde came 26 votes shy of being the 46th Ward alderperson in 2019. That's when she forced Cappleman to a run-off that saw a protracted ballot count that ended with the incumbent winning by a razor-thin margin.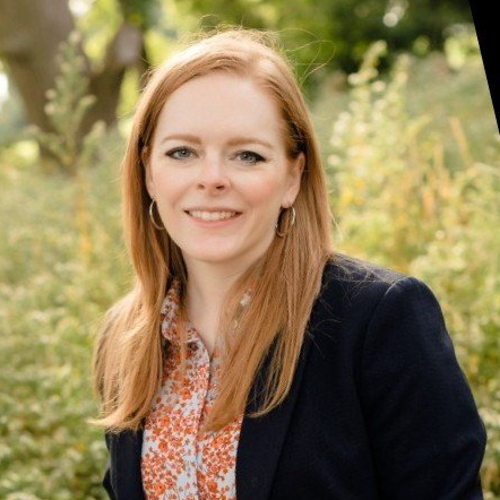 Now, Lalonde is working to build on that momentum in this year's open race by pitching residents on her plan for housing affordability and environmental protections, among other platforms.
"I don't think very much has changed in our neighborhood since the last election in terms of how things are run," Lalonde said. "Definitely, housing is becoming increasingly unaffordable. We really need to focus as a whole city on environmental protections."
As an energy efficiency professional, Lalonde said she would be the first Ph.D. scientist on City Council. Lalonde was a legislative fellow covering energy for Sen. Sherrod Brown (D-Ohio), where she worked on laws to strengthen chemical safety.
Lalonde has also been involved in a number of community efforts, including as a block club president, the associate board of Sarah's Circle and the Clarendon Park advisory committee. She was also involved in the fight against the Weiss Hospital parking lot development.
On sustainability, Lalonde is in favor of re-establishing a city department on environment and building more flood-resilient and other green infrastructure. Lalonde also is in favor of affordable, family sized development and finding dedicated funding streams for homelessness efforts.
Lalonde is endorsed by former Alds. John Arena (45th) and Ameya Pawar (47th) as well as science-focused political group 3.14 Action and the political group Run For Something.
For more on Lalonde, click here.
Kim Walz
A veteran of North Side Democratic politics, Kim Walz is making her first run for alderperson. She has the backing of some of the area's political bigwigs.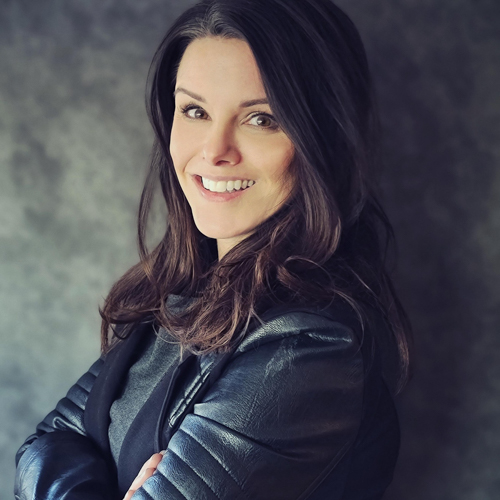 Walkz has served as Rep. Mike Quigley's Congressional district director and deputy chief of staff and was also Quigley's chief of staff when he served on the Cook County Board.
She has also worked as a political consultant, advising Rahm Emanuel's mayoral campaign and San Francisco Mayor Ed Lee. Currently, she works as regional director of state and local government relations for Walgreens.
"I think that experience is really important, because I know how to build coalitions," Walz said. "I know how to enact change, so I can't just come up with wonky policy ideas. I also know how to get things done to serve our community."
One area Walz's campaign is focused is on efforts to reduce homelessness and provide more mental health services. She wants to see the city increase housing options for the homeless and rework the homeless service intake system, which relies heavily on 311 service, according to her campaign.
On public safety, Walz said she supports staffing local police districts that have lost officers in recent years. She also supports funding violence intervention and social services programs, saying "We can't just pull money away from the police department and start investing in violence protection. They happen at the same time."
Walz has the biggest campaign chest in the race, with over $92,000 in cash on hand for the quarter ending Dec. 31.
That includes some big contributions from local officials, including $12,000 from Quigley's campaign coffers, $5,000 from state Sen. Sara Feigenholtz's campaign chest, $5,000 from retiring Ald. Tom Tunney's campaign committee and $5,000 from friends of Bennett Lawson, who is unopposed in his race to replace Tunney.
For more on Walz's campaign, click here.
Patrick Nagle
After years as a federal official, Patrick Nagle is working to take his public service career to the next level.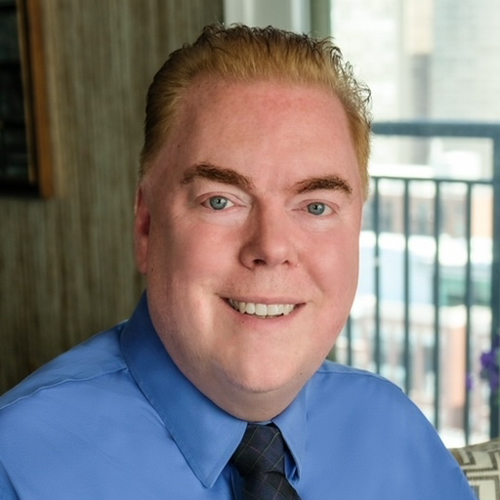 Nagle is the chief administrative law judge for the Social Security Administration, overseeing a large court network that rules in benefit awards cases for the federal agency. He has served in the role since 2016 and has been with the Social Security Administration since 2009.
Locally, Nagle has served as vice-president of the East Lakeview Neighbors Association and was a member of Cappleman's zoning and development advisory committee.
The committee weighs in on local developments, a hot-button issue in a Uptown neighborhood that has seen concerns of gentrification rise as development has boomed.
Nagle said he is in favor of building more housing, including affordable housing, as a way to meet demand and take pressure of the area's existing housing units, he said in an interview.
Nagle also called crime and public safety "fundamental challenge facing the city of Chicago." In the short-term, Nagle is in favor of hiring more police while also funding more preventative efforts, including mentoring and after-school programs.
As a federal official, Nagle's run is bound by the Hatch Act that limits political activity of government officers. That includes restrictions on declaring as a candidate from a political party and restrictions on certain political speech.
"I've been in public service my whole life. I feel like I've made a real contribution, both in Chicago and also nationally," Nagle said. "But I also felt a desire to want to help out kind of more hyper locally than I had before."
For more on Nagle's campaign, click here.
Roushaunda Williams
Palmer House bartender Roushaunda Willams is looking to make the leap from organizing around union efforts and labor issues to advocating for neighbors as an elected official.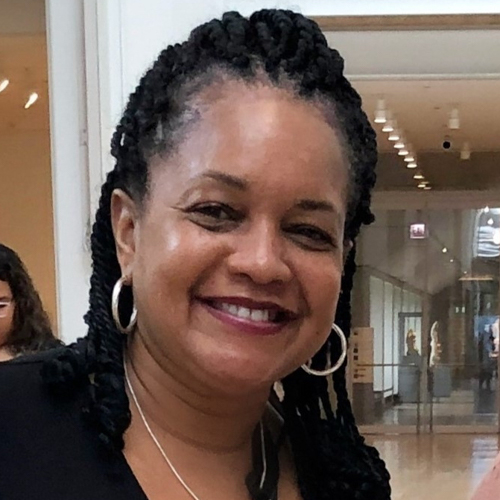 An Uptown resident, Williams has worked as a bartender at the Palmer House for two decades. She is the lead shop steward for the Palmer House's workforce that's represented by Unite Here Local 1.
In her union role, Williams helped earn protections for hospitality workers during the pandemic. She was on the front lines of the 2018 hotel workers strike in Chicago and also helped get panic buttons installed for housekeeping employees and has testified before Congress on workplace sexual harassment, Williams said.
"I've just been an advocate since I was young," Williams said. "I decided I could further advocate for people on the City Council."
Williams said her priorities as 46th Ward alderperson include affordable housing, public safety and the improving schools.
Williams' campaign is heavily funded by Unite Here's political arm. The union has pumped nearly $65,000 into her campaign, records show. Despite the sizeable contributions, Williams campaign did not have any campaign expenditures in the quarter ending Dec. 31, records show.
For more on her Williams' campaign, click here.
Michael Cortez
Real estate agent Michael Cortez made the ballot for 46th Ward alderperson but has not been active on the campaign trail and has not participated in most candidate forums, neighborhood sources have said.
Cortez raised $680 for his race via GoFundMe, a non-traditional fundraising platform for candidates. On the fundraiser page, Cortez said his four priorities are: safety, "continue development," attract more businesses and aide for the homeless.
Cortez did not respond to requests for comment. He does not have a campaign website.
Listen to "It's All Good: A Block Club Chicago Podcast":