UKRAINIAN VILLAGE — Two police districts are holding a joint community meeting Tuesday in response to shootings and other crime in recent weeks across the West Town area.
The meeting is 5:30 p.m. Jan. 17 in the auditorium at St. Mary's Hospital, 2233 W. Division St.
"It is expected that Division Street will be a focus, as well as other recent West Town concerns," Ald. Daniel La Spata (1st), whose ward includes much of the area, tweeted this week.
Division Street is the dividing line between the 12th and 14th police districts. The 12th District stretches from Ukrainian Village through the West Loop down to Pilsen. The 14th District includes Wicker Park, Bucktown, Logan Square and parts of Humboldt Park.
There have been high-profile shootings and other incidents since December across West Town, Ukrainian Village and Wicker Park.
On Dec. 31, police shut down DSTRKT Bar & Grill, 1540 N. Milwaukee Ave., hours after three men were shot nearby in a Wicker Park alley.
La Spata said a fight inside DSTRKT preceded the shooting.
The following morning, Austin McAllister was shot and killed outside the Lyon's Den Hookah Lounge, 2123. W Division St., where he worked as a bouncer.
That evening, someone fired shots near the Mariano's grocery store at 2021 W. Chicago Ave. in Ukrainian Village, police said.
About 5:40 p.m., a man was loading items into his car when someone drove up and shot at him, police said. The man was unharmed, but his car was damaged, police said.
That came less than two weeks after Darian Neal was shot and killed on the grocery store's parking deck Dec. 19.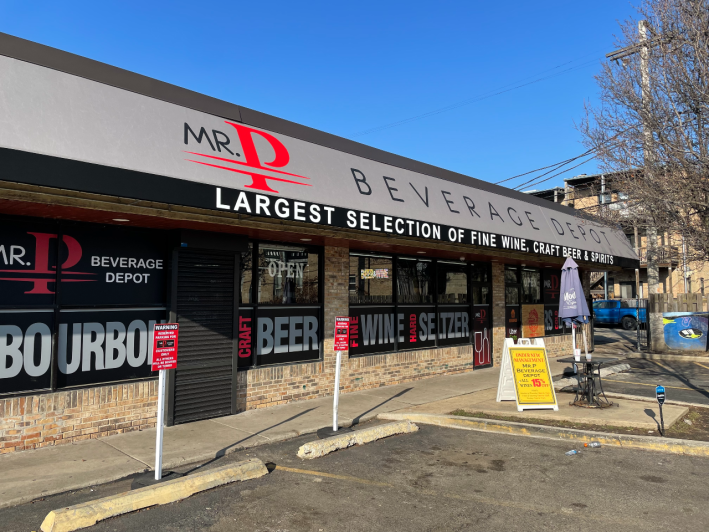 Police also issued a community alert Wednesday warning neighbors about liquor store burglaries in the 14th District.
About 4:40 a.m. Monday, four men broke into Garfield's Beverage Express, 1704 N. Milwaukee Ave., according to the alert.
A similar incident burglary occurred about 1:50 a.m. Tuesday at Mr. P Beverage Depot, 2006 W. Division St., police said. The location was formerly home to D & D Food and Liquor.
The burglars took money, tobacco and alcohol from the stores, police said.
Listen to "It's All Good: A Block Club Chicago Podcast":