WICKER PARK — A liquor store at the corner of Damen Avenue and Division Street was broken into and robbed early Tuesday, police said.
Four men smashed a window around 1:51 a.m. Tuesday at Mr. P Beverage Depot, 2006 W. Division St., and took money, tobacco and alcohol, according to a police statement.
The men fled and the burglary remains under investigation, a police spokesperson said Tuesday.
The liquor store was for many years home to D & D Food and Liquor before new owners took over the space in 2022.
Mr. P ownership did not immediately return a request for comment. An employee who answered the store's phone Tuesday confirmed the store had been robbed.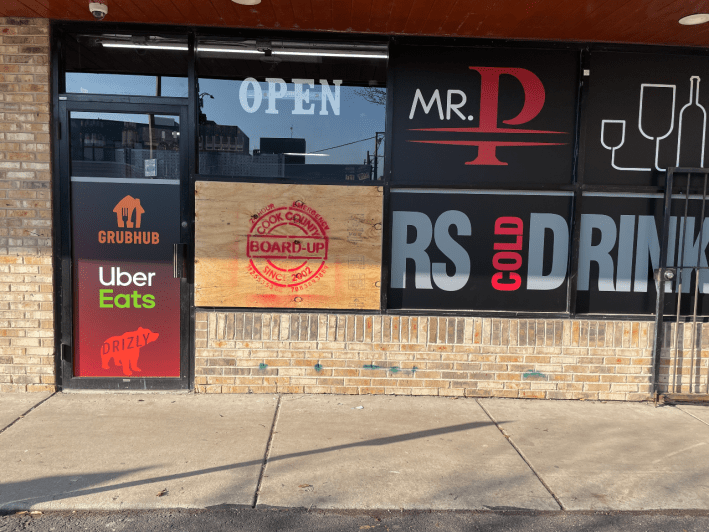 The burglary is the latest incident to be reported on the 2000 and 2100 blocks of West Division Street in recent months.
In December, Wicker Park officials implemented a trial overnight weekend parking ban on the two blocks in an effort to curb public partying and crime.
Ald. Daniel La Spata (1st) said at the time that 14th District police received more than 400 calls since June relating to issues in the 2000 and 2100 blocks.
"A lot of times they say that they have folks who aren't even patronizing these businesses, who are just buying liquor or taking drinks out from BYOB places and just drinking in their cars," La Spata said.
Some business owners praised the plan and said it's a welcome change to address public safety concerns in the area. But others were more critical, and worried it would dissuade customers from visiting the neighborhood.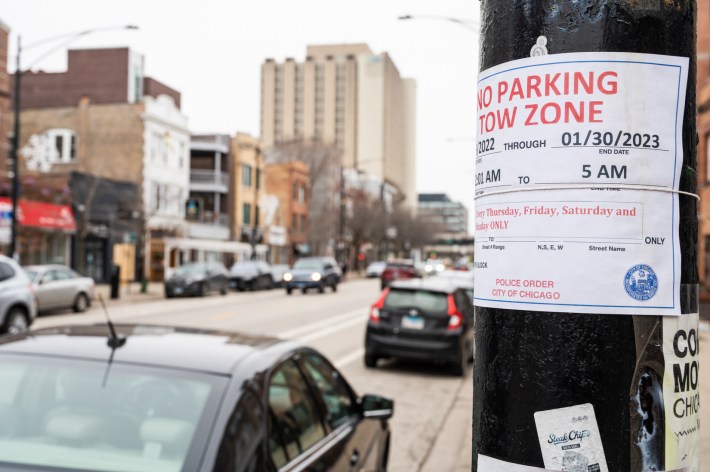 The ban went into effect late last month, and was in place Jan. 1 when Austin McAllister was shot and killed outside the Lyon's Den Hookah Lounge, 2123. W Division St., where he worked as a bouncer.
About 1:30 a.m. that morning, a man tried to enter the hookah lounge with a gun, police said. There was an "exchange of gunfire," and the man shot McAllister and another person before driving away, police said.
McAllister was taken to Stroger Hospital, where he died, police said. The second person was shot in his or her leg and hospitalized in good condition.
In the shooting's aftermath, Ald. Brian Hopkins (2nd) has pushed for police to close the hookah lounge, writing in a letter to police Supt. David Brown that it poses a "serious public safety threat to the community."
Police can use a summary closure order to temporarily close a business if they determine it presents a public safety risk. Businesses can appeal the decision or face a closure of up to six months.
A summary closure has not been issued for the Lyon's Den as of Tuesday, a police spokesperson said.
Listen to "It's All Good: A Block Club Chicago Podcast":