LINCOLN PARK — The Chicago Academy of Sciences is offering a behind-the-scenes look into its archives Thursday at the Peggy Notebaert Nature Museum to celebrate its 166th anniversary.
The founders day celebration is 10 a.m.-4 p.m. Thursday at the Nature Museum, 2430 N. Cannon Drive, where a selection of the museum's nearly 400,000 specimens from its collections facility will be on display.
"This is a chance for people to see a different group of collections than they'd see at the museum and talk with my staff about the projects we're working on," said Dawn Roberts, senior director of collections.
The founders day selection will include specimens from the museum's botany collection and displays from the former Dunes Diorama exhibit, which was recently de-installed.
"We've got an eagle, a heron, some ducks and some shorebirds," Roberts said. "You can get really close and take a look at them, and they're not going to fly away, so you can take your time really studying their colors, plumage, feet and beak to better understand the species."
Collections staffers will be on hand to talk about the museum's next steps for the Dunes Diorama specimens, which include updating database records with updates on their condition, cleaning and repairing them and creating mounts for the specimens that don't have bases, Roberts said.
The botany collection will include plant specimens collected through the 1800s and 1900s that the museum still has to catalogue and, in some cases, mount onto herbarium sheets, Roberts said.
Some specimens that will be on display include trilliums, a common Illinois woodlands species, which were collected by botanist Elizabeth Emerson Atwater in 1871, as well as other items from her collection.
Atwater donated most of her collection of scientific specimens to the Chicago Academy of Sciences in 1870 when the organization had its first museum Downtown, Roberts said. But the Great Chicago Fire happened the next year, destroying the museum and collections.
"So Elizabeth Atwater donated everything else that remained in her collections, which largely was specimens that had never been mounted onto herbarium sheets," Roberts said.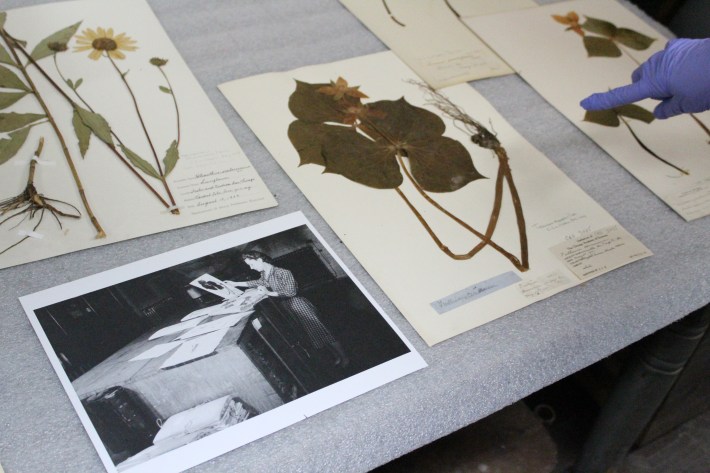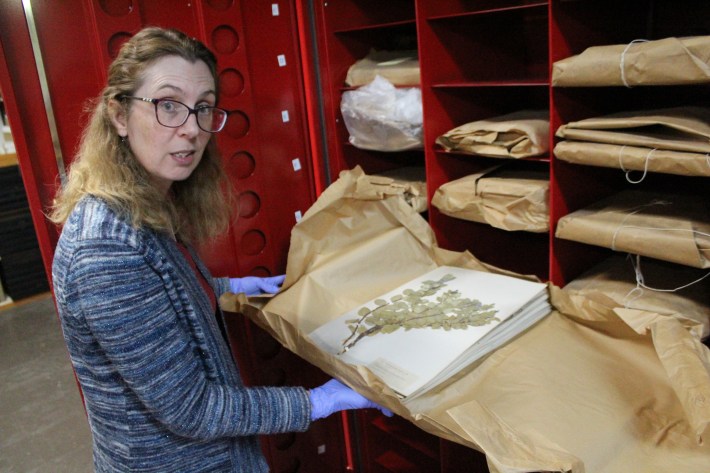 Visitors will also get a peek at the thousands of plant specimens collected by botanist Anna Pedersen Kummer and packaged in brown bags in the '40s. These specimens haven't been looked at since then, Roberts said.
The museum's collections staff will spend this year going through the Atwater and Kummer collections, scanning each item and cataloguing them in the museum's database, Roberts said. The work was made possible by a grant from the Institute of Museum and Library Services.
"It's really exciting because you can go out and collect today, but every one of those plants, insects or animals you observe is going to represent the date of today," Roberts said. "You don't get the opportunity to go back in time and collect, so now there are about 6,000 specimens we're adding into the scientific record, essentially."
The museum will also host mounting workshops at its collections facility in Ravenswood throughout the year where volunteers can mount plant specimens onto herbarium sheets, Roberts said.
The first mounting session, which includes a tour of the collections facility, is Friday. Online registration is required, but the event is free.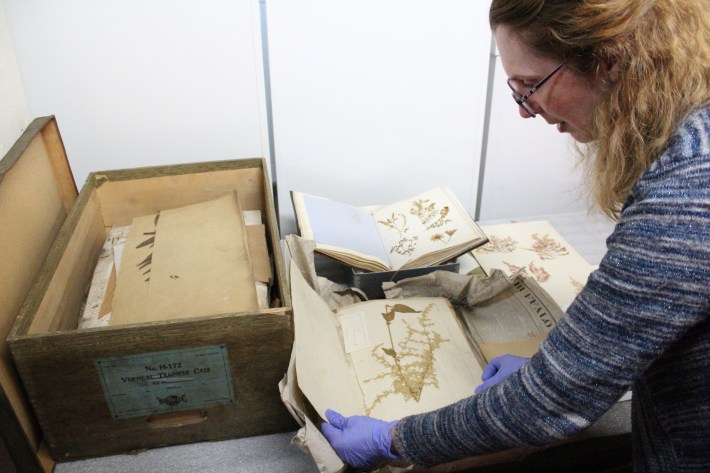 The Chicago Academy of Sciences was founded in 1857 by a group of nature lovers and amateur scientists who wanted a space to study and share the specimens they collected.
The academy became Chicago's first public museum when it opened Downtown in 1869. After the first museum building was destroyed in the Great Chicago Fire, the academy established a museum at the Laflin Building in Lincoln Park.
The Nature Museum moved to its current location in 1999 after making a deal with the Park District to transfer its Laflin Building to the Lincoln Park Zoo in exchange for being able to build a museum on Park District property.
The Nature Museum is open 10 a.m.-4 p.m. daily.
Watch our "On The Block" TV show on The U, CW26 and MeTV.
Listen to "It's All Good: A Block Club Chicago Podcast":