NOBLE SQUARE — The conversion of a closed public school to luxury apartments in Noble Square is nearly finished more than two years after construction began.
Developer Svigos Asset Management recently began renting units on the top two floors of the Peabody School Apartments, 1444 W. Augusta Ave. The building was the Peabody Elementary School until it closed in 2013.
The school was built in the 1890s to serve the growing West Town area, including the Polish immigrants who moved to the neighborhood in the late 19th century, according to a city landmarks report.
Peabody was one of 50 public schools closed by the city in 2013, a move widely protested and criticized by parents and teachers. At the time, Chicago Public Schools cited Peabody's shrinking student population and lack of ADA accessibility as part of the decision to close it.
Shortly after the school's closure, Buffalo Grove-based Svigos Asset Management bought the property with plans to convert its classrooms into apartments.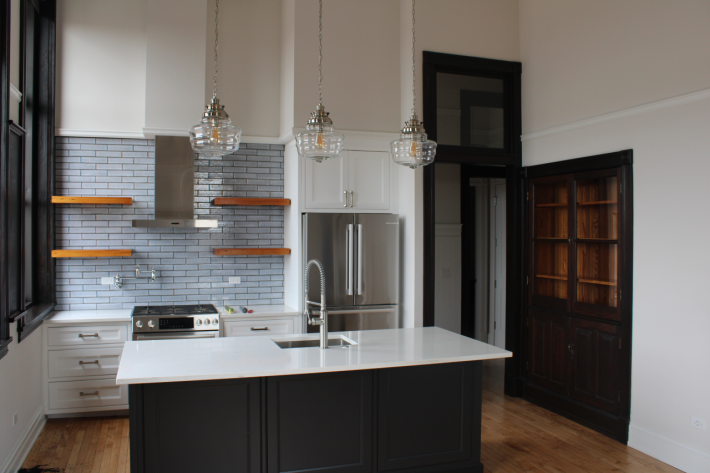 Peabody is the third school Svigos has converted into high-end apartments in recent years. It also owns the Mulligan School Apartments in Lincoln Park and West Town's Motley School Apartments, which was formerly Near North Elementary.
At Peabody, former classrooms and offices have been transformed into 23 one- and two-bedroom units, with rents starting around $3,000 a month.
Svigos Vice President Nick Vittore said he expects the lower floors will be finished by the end of the year.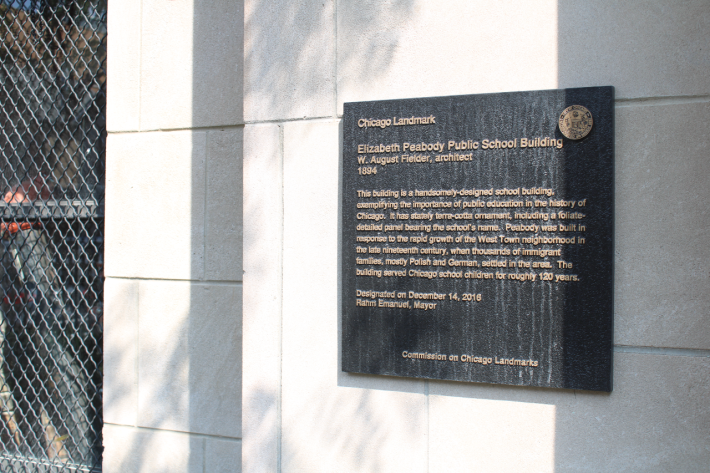 Like the other schools the firm has converted to apartments, Svigos sought landmark protections for Peabody through the city and federal government, allowing the developers to claim certain tax credits. The school was designated a Chicago landmark in 2016.
That's meant the school's windows, moldings, cabinets and other features have been saved and refurbished, Vittore said. Many units in the building also retain original chalkboards from the classrooms, Vittore said.
With historically preserved buildings, "the finished product is so much better, in our opinion. At the other schools, the market really, really liked it. We think this is setting this thing up for another 100 years," Vittore said.
Peabody was one of the first schools designed by noted Chicago architect W. August Fiedler, who was appointed Board of Education architect in 1893, according to the city's landmark report.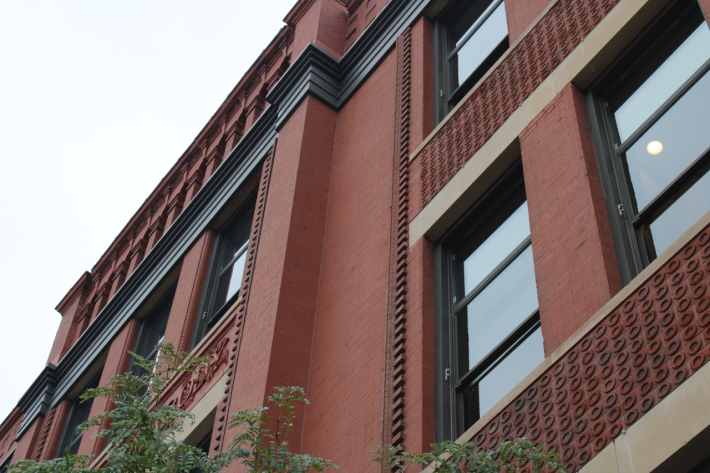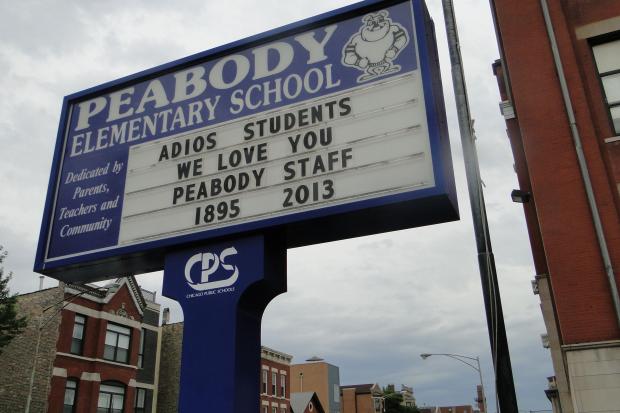 Peabody's construction was part of a school building boom in Chicago in the late 19th century, as the city's population exploded after the Great Chicago Fire. Fiedler designed almost 60 schools across the city in just a three-year span, according to the report.
"With its crisp geometric forms, paired with boldly-contrasting red pressed brick and stone walls, [Peabody] exemplifies Chicago architecture of the 1890s, embracing both tradition and innovation in design," according to the landmark report.
The school was named for educator Elizabeth Palmer Peabody, a 19th century advocate for early-childhood education.
Watch our "On The Block" TV show on The U, CW26 and MeTV.
Listen to "It's All Good: A Block Club Chicago Podcast":