NOBLE SQUARE — Yet another shuttered Chicago Public School is poised to become a luxury housing development, and work is already underway.
A building permit was issued last month for construction at the former Peabody Elementary School, 1444 W. Augusta Blvd., in Noble Square.
The permit, shared by Chicago CityScape, allows for the construction of a four-story, 23-unit building. The permit also includes plans for an attached garage, which will have 10 parking spaces, an elevator and a rooftop terrace.
The developer behind the project is Svigos Asset Management, a Buffalo Grove-based firm.
Svigos is the group that recently transformed another shuttered Chicago school — Near North School, 739 N. Ada St., into Motley School Apartments, a 34-unit apartment building.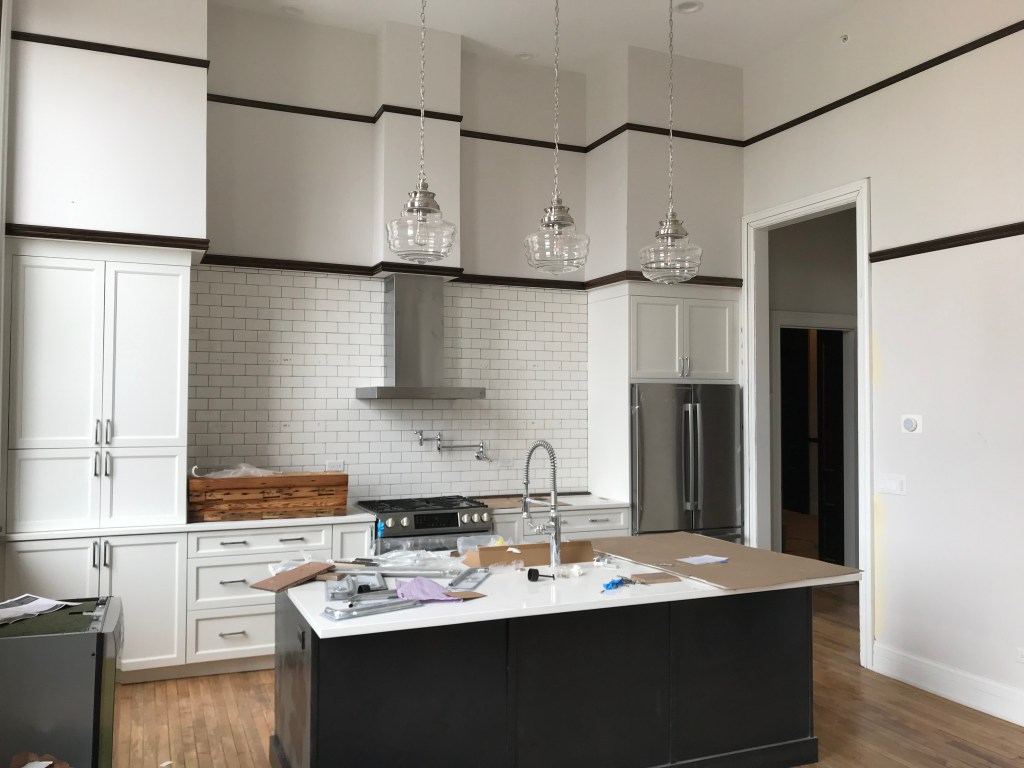 Like at Motley, the units inside Peabody will be apartments and not condos, Svigos' Nick Vittore said.
"We're looking to apply the same formula to the Peabody School," Vittore said. "One apartment per classroom, with historic renovation on the inside and out."
RELATED: Inside West Town's Shuttered Elementary School Now Known As Motley School Apartments (Starting at $2,300 A Month)
Vittore said his company is currently in the process of internal demolition and cleaning. He said he does not have a timeline for when construction at Peabody will begin.
Meanwhile, construction is nearly complete at Motley, where only one apartment is left available for rent, Vittore said.
CPS closed both Peabody and Near North in 2013 during a massive closure of 50 schools.
Svigos previously renovated Mulligan School Apartments in Lincoln Park and bought the Peabody School for $3.1 million and Near North for $5.1 million.
These projects rely heavily on Historic Tax Credits and guidance from the city's Commission on Landmarks.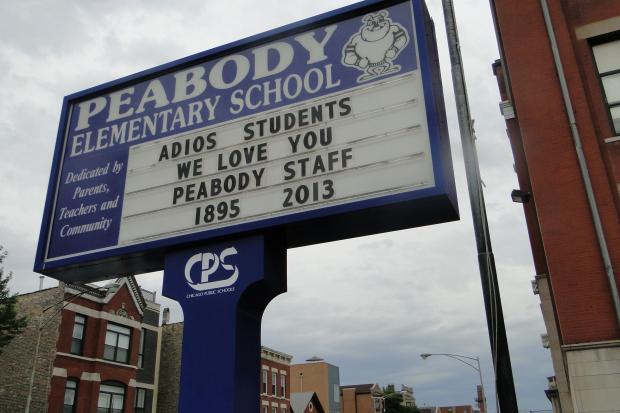 Chicago Public Schools saw a boon in student enrollment between the 1880s and the early 1900s, according to a 2016 Landmarks report about the Motley School.
The demand for new school buildings was augmented by the Chicago Fire of 1871, which destroyed ten school buildings and forced 48,000 students to share 39 schools.
The Motley School was built in 1884. The Peabody School was built shortly after, in 1894, in response to the area's rapidly growing Polish and German immigrant communities.
Svigos is not the only group cashing in on the development of closed schools, which has upset those who fought against the school closures.
In Uptown, for example, Graeme Stewart Elementary School, 4525 N. Kenmore Ave., was purchased by Morningside USA, in 2016 for $5.1 million.
Morningside opened Stewart School Lofts in April 2018 with rentals available for $1,655 to 3,955 a month.
Professor, author, essayist and activist Eve Ewing explored racism's hand in the CPS closings and its aftermath in her book, "Ghosts in the Schoolyard."
Ewing told Block Club last year replacing schools full of students of color with luxury housing shows the city "is becoming less and less friendly and more uninhabitable for poor people and poor people of color."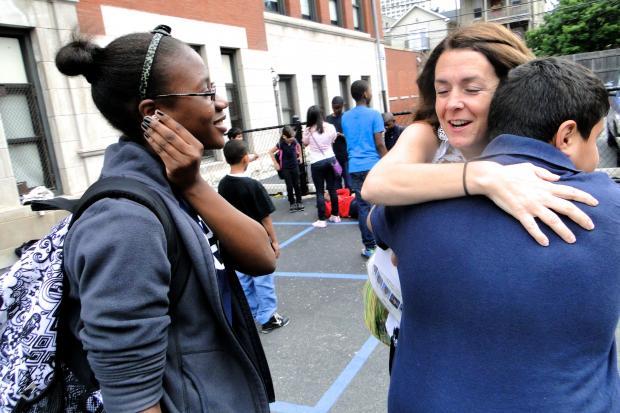 Some neighbors, however, have been supportive of the developments, especially since they preserve the original structures.
While working on the Motley School Apartments, Svigos' Nick Vittore said said preserving original building fixtures during construction is costly and time-intensive.
"It is an effort to work with this wood," he said. "You don't walk away making money. It's a labor of love."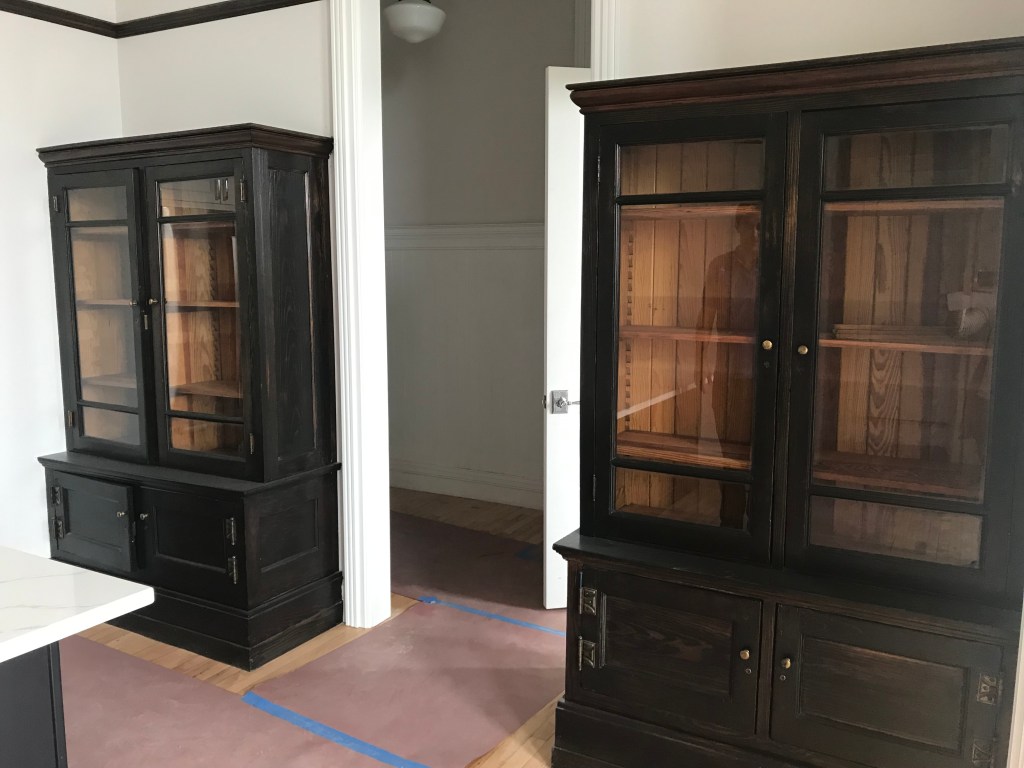 Related content:
CPS School Closings: West Town Loses Peabody, Near North Special Ed School 
Mulligan School Holds Open House As New Luxury Apartment Building
Uptown Elementary School-Turned Luxury Lofts A Symbol Of Neighborhood Reckoning, Gentrification
Inside West Town's Shuttered Elementary School Now Known As Motley School Apartments (Starting at $2,300 A Month)
Do stories like this matter to you? Subscribe to Block Club Chicago. Every dime we make funds reporting from Chicago's neighborhoods.
Already subscribe? Click here to support Block Club with a tax-deductible donation.