SOUTH DEERING — Upgrades to Big Marsh Park means visitors can enjoy more of the Chicago Park District's largest natural site, which now includes a recently-opened environmental center with space for classes and community gatherings, and more paved trails.
Since the 300-acre park opened at 11559 S. Stony Island Ave. in 2016, development has been concentrated on its southern portion — including bike tracks and jumps, birding paths and commissioned art.
That development continues with the recent opening of the Ford Calumet Environmental Center, unveiled to the public at the park's annual "Birds, Bikes and Beats" celebration Saturday.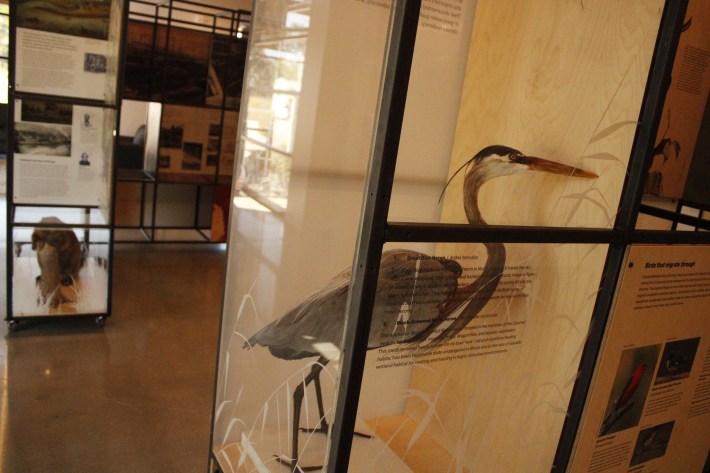 The exhibit at the environmental center's features a history of the park land, which honors the Anishinaabe people as the original inhabitants of the land that would become Chicago.
Other panels explore the region's industrial history, pollution, site remediation, the Chicagoans who inhabit the neighborhoods surrounding Big Marsh Park and their activism in numerous fields.
The center's programs will encourage residents to engage with nature and feature information on native plants, animals and habitats. At Saturday's event, youth used the center's Hegewisch Room — a space for education and meetings — as a macro-invertebrate lab.
Kids magnified scuds and mayflies on a TV screen and determined Big Marsh Park's water quality by identifying the bugs swimming in their water samples.
The Park District has also organized a Southeast Side Junior Explorer program, which encourages youth to visit parks around the community and earn skill badges.
"We could set up classrooms or a conference," said Joel Zavala, south region program facilitator for the Park District. "I'd love to have community meetings here."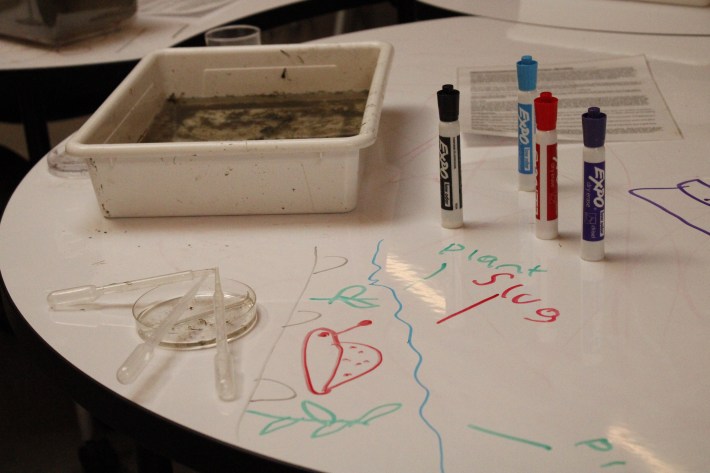 Zavala is one of two permanent Park District staffers overseeing programming at the site, who are joined by seasonal and volunteer workers.
Though there's a laundry list of program ideas Zavala and park supervisor Stephen Bell would like to start, Zavala is particularly interested in expanding bilingual options for Southeast Side residents.
"When it comes to doing programming in Spanish, it so far has been very informal," said Zavala, who speaks the language conversationally but is not a translator. "I want to get to the point where we're offering bilingual, or maybe even some Spanish-only, programs."
The environmental center was initially planned for Hegewisch Marsh Park, and was to be designed by Jeanne Gang. Those plans were scrapped due to high costs, as reported by WTTW.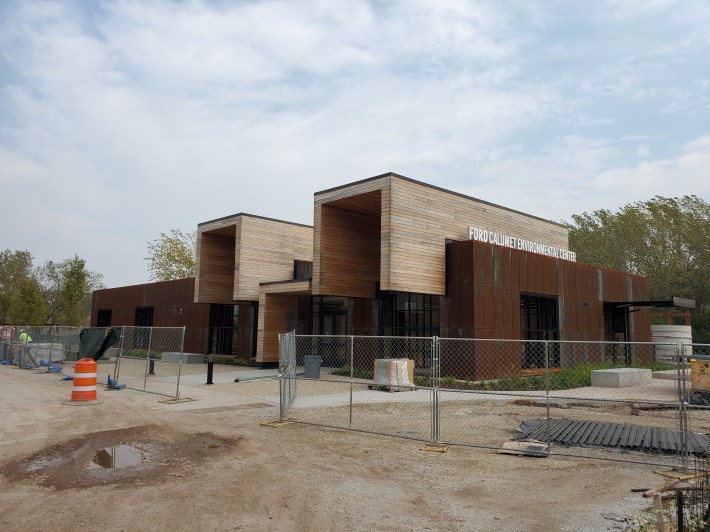 The Friends of Big Marsh bike shop also has opened alongside the environmental center, serving riders on the dirt jump lines and paved pump track.
Shop manager and mechanic Jeremiah Aviles, native South Sider who's worked in bike shops for more than a decade, attendance to the park's extensive bike facilities has been a bit disappointing since the track opened last fall.
"It's not as much as I'd expect or like, but [there's] definitely big crowds on weekends," Aviles said. "… It's big events like [Saturday's] that get the word out, get people coming here and get them talking about this place to their friends and family, which is awesome."
Expanding the area's bike infrastructure can improve attendance and make the park "more accessible to people in the community, and people visiting in general," Aviles said.
A community meeting on a bike trail connecting Big Marsh to the Pullman neighborhood will be held Wednesday at noon. To register, click here.
Once people visit Big Marsh, there's "no way" they'll find a better bike park in Chicago, said Tyler Rogers, a drone pilot and a Southwest Sider who filmed bicyclists at the park Saturday.
"It's a bit of a trek, but it's always a good time when I come," Rogers said. "There's a couple dirt jumps here and there [in Chicago], but something like Big Marsh is unique to the city for sure."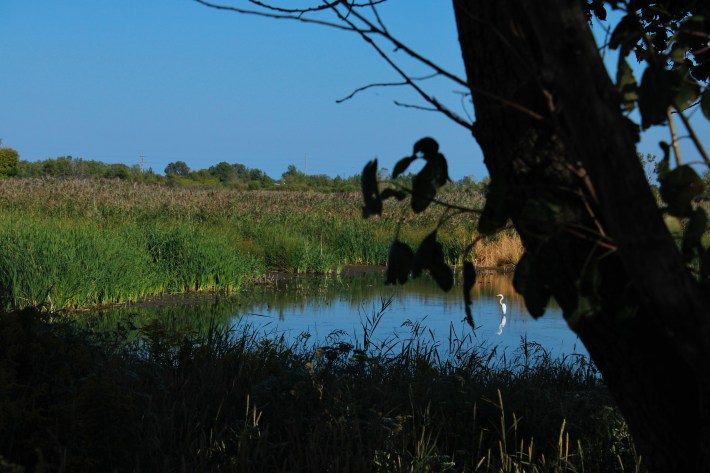 As more attractions open on the park's south end, once-unreachable areas are accessible thanks to paved trails. Hourly bike tours were held along the new sections of trail at Saturday's event.
"An asphalt, multi-purpose trail that will circumnavigate the whole park" is about 75 percent complete, park supervisor Bell said. "We're hoping to be done by the end of this fall. … The only piece that may be missing at the end of this fall is the bridge that connects the north side to the south side of the park."
The Park District is also setting up a campground, though the general public won't be able to reserve campsites overnight, Bell said.
"It will be a campground that is available for groups to use through relationships with the Park District, whether those are Girl Scouts or Boy Scouts or organizations that are engaged in some aspect of the park," he said.
For more information on Big Marsh Park and other natural areas on the Southeast Side, visit chicagosesideparks.com.
Subscribe to Block Club Chicago, an independent, 501(c)(3), journalist-run newsroom. Every dime we make funds reporting from Chicago's neighborhoods.
Already subscribe? Click here to support Block Club with a tax-deductible donation.
Listen to "It's All Good: A Block Club Chicago Podcast" here: