SOUTH CHICAGO — A film about the history and the people of the Southeast Side is on track for release by the end of 2021, after a year of delays its director says are caused by perfectionism — and the limitations of having a small team and budget.
"Southeast: A City Within A City" will explore the area's history through interviews with local elders, while newer faces will bring the neighborhood's story into the present. The documentary is directed and produced by filmmaker Steven Walsh.
Walsh's plans for the documentary are expansive and "a little far-fetched," he said in summer 2020. They've only become more ambitious since then, as he collaborates with local artists and musicians to add original content to the retelling of neighborhood history.
For example, artists will animate a scene where older residents discuss the "Battle of Calumet Park," an incident of racial tensions in a blue-collar community that was notable for its ethnic diversity.
"It has morphed to be a lot more than a documentary in the sense of the combination of music and visuals," Walsh said.
Interviews and storytelling will be done by October, and post-production tasks like editing, recording original music and completing voice-overs are set to be done by the end of the year, Walsh said.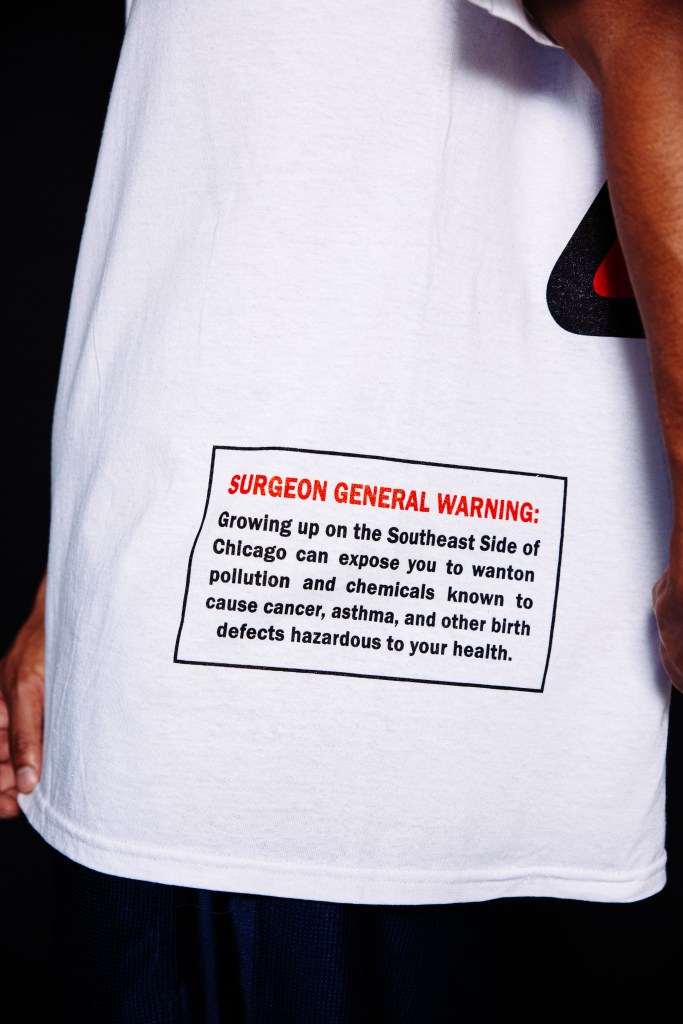 Walsh is planning a free preview screening with live music next month at Nine 3 Studios in South Chicago.
"I told the people of this neighborhood I'm going to show it to them, and I hate that it's not done," Walsh said. "I'm almost embarrassed about it, but I want it to be right."
Several rounds of Kickstarter fundraising have brought in more than $40,000 for the project, with the latest round opening in July.
"Last year, I was like, 'Oh yeah, I'll be done with it'" by the end of 2020, Walsh said. "Most of these documentaries are [$250,000] budgets easily [with a] team of 30. I mean, there's [three] of us making this — shooting, editing, coloring, writing the music, fundraising, marketing, promo and events."
Though the documentary is about much more than the steel industry — "I think that's been done already, and done very well," Walsh said — no reflection on the Southeast Side would be complete without exploring the steel mills and their impacts on the community.
Walsh centers the film around his grandfather, Roger "Coco" Gomez, a Mexican American who moved from Texas to work in the mills. Gomez's story is similar to those of many who moved to Chicago for an industry that would abandon them by the end of the 20th century.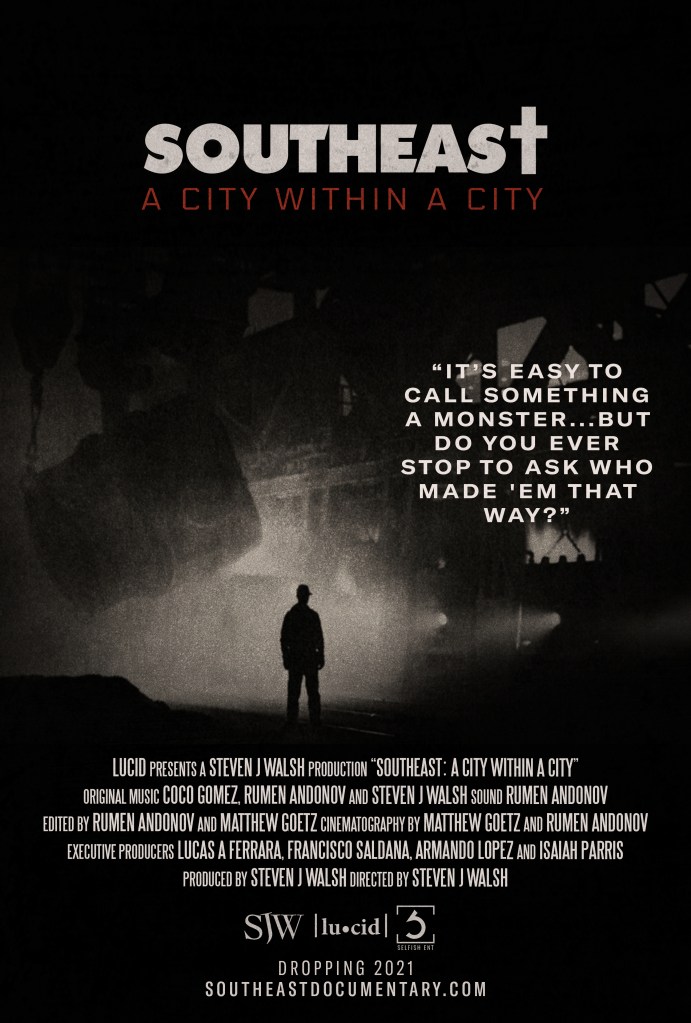 "You went to school, you were told you were going to work in the mill, you went from a diploma to a hard hat or a helmet, and that was life," Walsh said.
Over the past year, Walsh has collaborated with collector Alexander Gerdow to tell more steelworkers' stories.
Gerdow's expansive collection of steel-related memorabilia began on an urban exploring trek through the old Acme Steel plant on Torrence Avenue. Nearly a decade later, he estimates he's spent close to $10,000 to develop what he claims is the "largest private collection in the state on steel mills."
"It's become not my life, but something I'm very passionate about," he said. "I don't mind spending my hard-earned dollars on trying to bring things as far-flung as Australia and Great Britain that were here in Chicago, and bringing it back to Chicago."
Gerdow pitched his collection to local archives and museums to no avail, but he found a willing partner in the "Southeast" documentary project. He's also working on a book series about Southeast Side steelworkers' lives.
"After I got shunned by groups, it was like, 'OK, I'm going to start my own'" museum, Gerdow said. Wanting to avoid stepping on the toes of Southeast Side organizations like the Southeast Chicago Historical Museum, he displays his collection in the basement of his Logan Square building.
People and posts in the Chicago Area Steel Mills Facebook group, run by Gerdow, have been a resource for Walsh and the filmmakers.
"He was super nice and passionate and adamant about wanting to help me with the stuff I was struggling with — which is the research, the data," Walsh said.
Gerdow brought a portion of his collection to Under the Bridge Studio, 10052 S. Ewing Ave., for a pop-up museum exhibit Sunday afternoon. Held in honor of the Southeast documentary's upcoming release, the exhibit coincided with the Meeting of Styles graffiti gathering.
The pop-up "was a big symbol of the ensemble of all the people that are helping," Walsh said. "None of this even could be done if it wasn't for these individuals."
Other documentary interviewees include politicians like Ald. Susan Sadlowski Garza (10th) — the descendant of two generations of steel labor organizers — and state Sen. Robert Peters (D-13th), Walsh said.
The film will also feature St. Francis de Sales High School principal Roni-Nicole Faren, artist Roman Villarreal, longtime resident Ester Navia and others. Even as it aims to tell the broad story of a neighborhood through generations, it will remain deeply personal, Walsh said.
"What's changed [during the film's production] is that this has become more intimately about me," he said. "In addition to bringing everyone together, it's my journey … to discover how my grandfather's past is shaping my daughter's future."
Subscribe to Block Club Chicago, an independent, 501(c)(3), journalist-run newsroom. Every dime we make funds reporting from Chicago's neighborhoods.
Already subscribe? Click here to support Block Club with a tax-deductible donation. 
Listen to "It's All Good: A Block Club Chicago Podcast" here: