LOGAN SQUARE — Southeast Side activists who went without food for a month announced Thursday their hunger strike is over — but they're still fighting to keep a scrapper from coming to East Side.
The strikers were joined by more than 100 supporters during a Thursday rally near Mayor Lori Lightfoot's home in Logan Square. They gathered and marched to pressure the city to deny Southside Recycling's bid to open at 11600 S. Burley Ave. using essential equipment and employees from the now-defunct North Side scrapper General Iron.
Three strikers — Breanna Bertacchi, Chuck Stark and Óscar Sánchez — began their fast Feb. 4. In the weeks after that, they were joined by eight others, including Ald. Byron Sigcho-Lopez (25th).
During Thursday's rally, Yesenia Chavez said their activism will continue, but the activists will no longer go hungry.
"It's the one-month anniversary of the hunger strike. This is the last day," Chavez said. "In order to continue, we're gonna give our body nutrients. We're gonna go back to eating. And we're gonna continue to fight, but we're not going to do it alone."
Chavez said she experienced dramatic weight loss, hair loss and had muscle spasms during her hunger strike. Her anxiety and irritability rose, she said, but she was grounded by activists' effort to improve the environment for Chicago's communities of color.
"White and wealthy neighborhoods get billion-dollar development," she said. "Do we not deserve the same? Are we of lesser value because we aren't white and rich? Are our students not as worthy of the same resources?"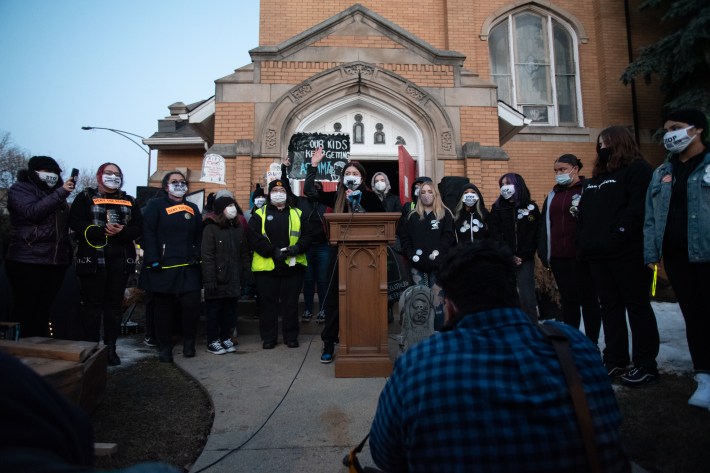 Sánchez, who was on his 30th day of the strike, spoke to his grandmother before helping lead the rally. Her husband died in December, and she was worried about Sánchez's malnourishment, he told the crowd.
"She said, 'I miss your grandpa. Don't make me miss you, too,'" Sánchez said.
Despite Sánchez's exhaustion and anger, he said his message for Lightfoot continues.
"Today, we demand that you protect Black and Brown communities. We demand that you work for our communities and not industries," Sánchez said while across the street from Lightfoot's block, which was cordoned off by barricades and police officers. "We demand that you make Chicago a truly equitable city for all."
The activists marched through Logan Square during rush hour, stopping at intersections to criticize Lightfoot's administration with chants.
They carried a fake coffin and a wooden sign for the 10th Ward, on which were the words, "We Deserve Clean Air."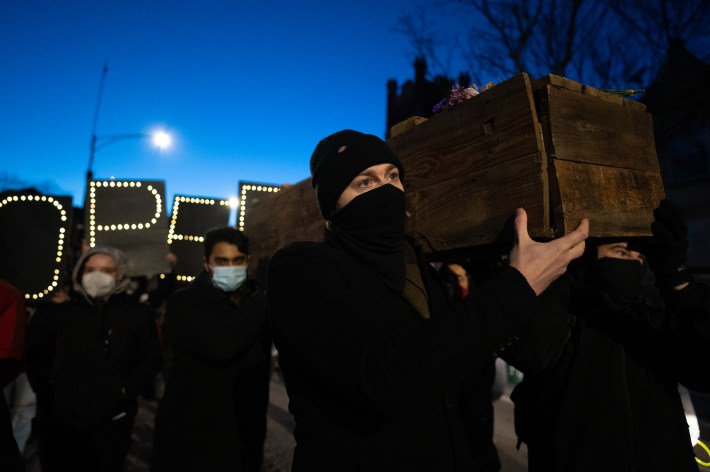 Reserve Management Group owns Southside Recycling and General Iron. The company regrets "that individuals are choosing to engage in conduct that we believe is unwarranted by the circumstances, and we strongly urge them not to put their health at risk or encourage others to do so," spokesman Randall Samborn said last month.
Reserve Management Group officials have repeatedly argued issuing Southside Recycling an operating permit is in the city's best interest. They cite the ongoing operation of Sims Metal Management in Pilsen, which is not required to follow the city's rules for large recycling facilities.
The U.S. Department of Housing and Urban Development has asked the city for unredacted emails between officials in former Mayor Rahm Emanuel's administration, the Sun-Times reported Wednesday.
The request comes amid a fair housing investigation to determine whether the city discriminated against Black and Latino residents by allowing polluters to cluster on the Southeast Side and in other low-income communities of color.
Housing officials are looking into the city's role in shepherding General Iron's exit from majority-white Lincoln Park. The defunct General Iron site at 1909 N. Clifton Ave. neighbors the $6 billion Lincoln Yards megadevelopment.
City records filed Thursday show Michael Alvarez, a top City Hall lobbyist under Emanuel who joined the former mayor on a 2018 trip to China and Japan, is lobbying Lightfoot's office and City Council on behalf of Lincoln Yards developer Sterling Bay and General III — the company behind Southside Recycling.
The Labkon family, which owned General Iron for generations, retains a minority stake in General III.
Last month, the U.S. Environmental Protection Agency suspended its separate investigation into the Illinois EPA's permit to Southside Recycling.
Activists welcomed federal and state regulators' agreement to attempt an "informal" resolution to the discrimination complaint residents filed earlier this year. The complaint alleges the state EPA discriminated against Black and Latino Southeast Siders in issuing the scrapper's permit.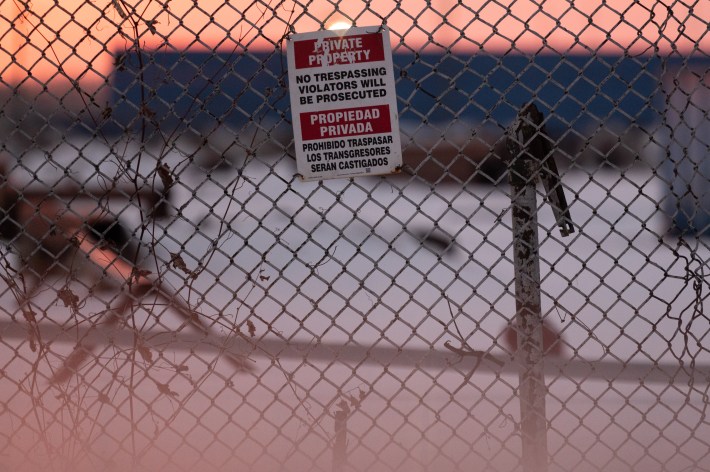 Federal environmental officials "have been in close contact" with Housing and Urban Development regarding the fair housing investigation, a U.S. EPA official wrote last week.
City lawyers brushed off the civil rights complaint against the city as "unfounded," but they offered their "full support and cooperation" to the civil rights investigation into the Illinois EPA.
The effort to block Southside Recycling from opening has also spurred a federal lawsuit accusing the city of environmental racism. City officials said in court proceedings related to the lawsuit they would not issue Southside Recycling's operating permit before March 22.
A resolution requesting the city deny Southside Recycling's permit was not considered at last week's City Council meeting, after aldermen — including East Side Ald. Susan Sadlowski Garza (10th) — struck down a motion to do so.
During Thursday's gathering, Sigcho-Lopez — who joined the hunger strike Feb. 23 — commended the efforts of the strikers.
"Let me thank the hunger strikers on their 30th day for their courage, tenacity, advocacy for equity and justice in our city," he said. "It is really commendable to see … they have put themselves on the line … to protect the lives and wellbeing of others."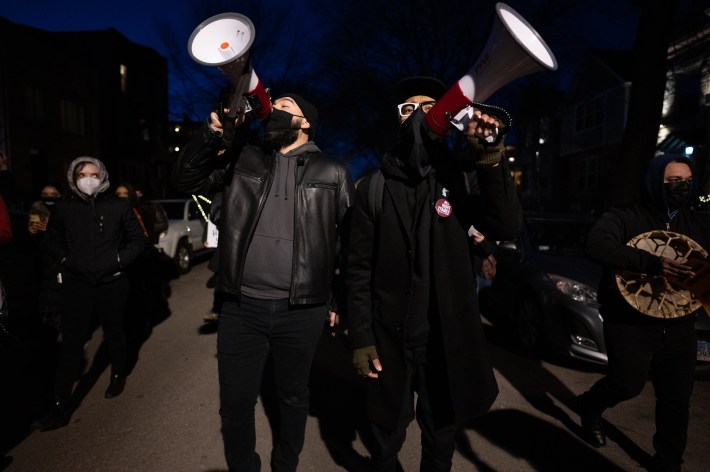 Sánchez, speaking after the march, said the activists will continue to push to keep Southside Recycling out of East Side.
"Today, I feel love, and I feel so happy," he said. "… Folks coming here is amazing because, at the end of the day, you understand that we keep us safe.
"And when I say 'we,' it's the city of Chicago. It is our folks, it is are our allies, that keep us going … . So being here, it is a lot of love for me … . We're going to keep going."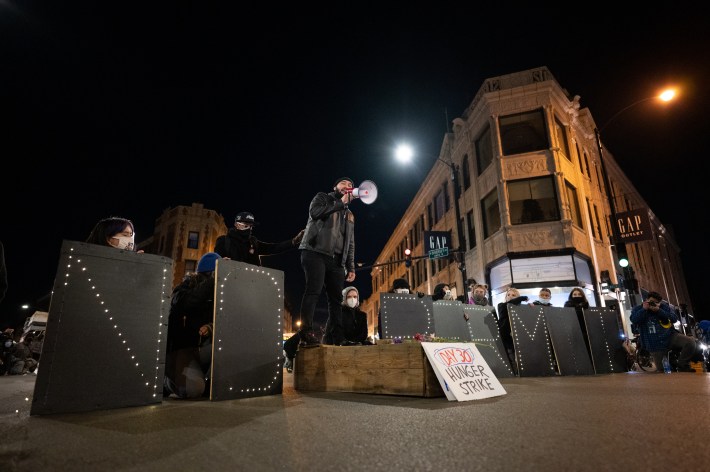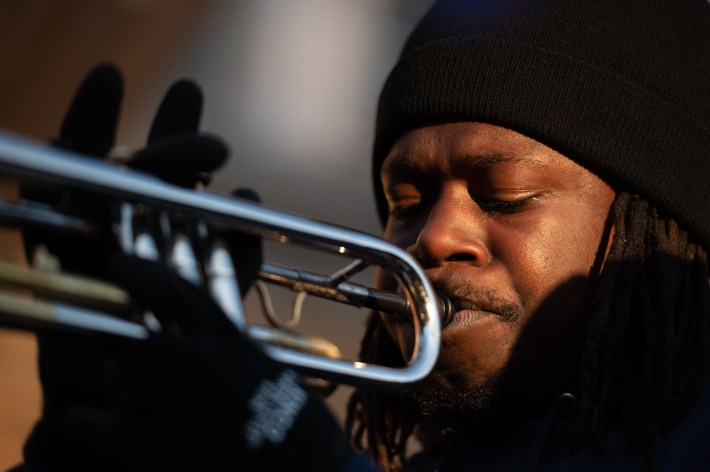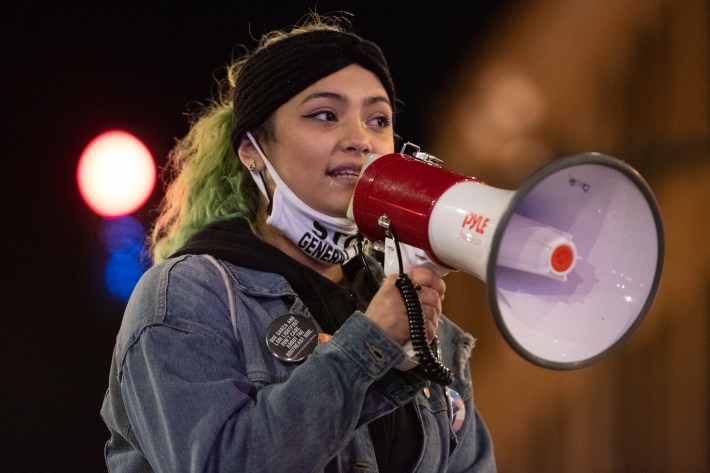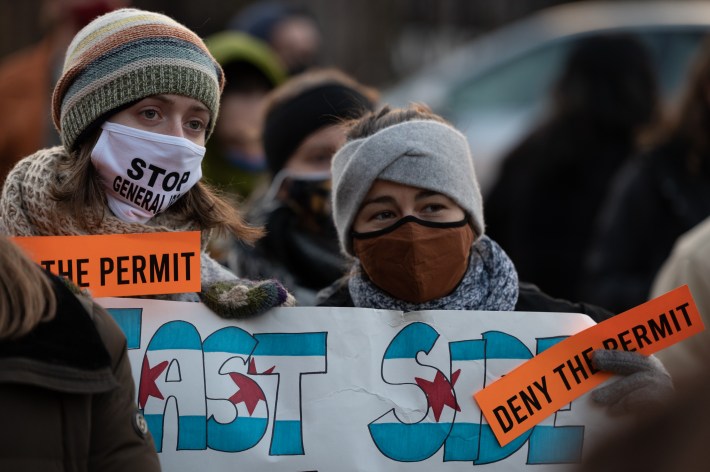 Subscribe to Block Club Chicago. Every dime we make funds reporting from Chicago's neighborhoods.
Already subscribe? Click here to support Block Club with a tax-deductible donation.