PULLMAN — The Pullman clock tower was an icon for 117 years — until an arsonist damaged it in 1998. Then, the building was in limbo for years.
But now, after years of organizing by community leaders and residents, the landmark has been restored and will once again be open to the public.
For residents, it could mean a new future for Pullman.
This weekend, the neighborhood will host the Grand Opening of the Pullman National Monument Visitor Center and Pullman State Historic Site Factory Grounds. There will be events honoring the past and ushering in a new chapter for the neighborhood.
Many of the events, including the tours, run 10 a.m.-4 p.m. Saturday-Sunday. More information on the weekend's events can be found on the National Park Service website.
"We are very excited to be opening up the clock tower building to the public at last," said Teri Gage, superintendent of the National Park Service and Pullman National Monument. "We have a beautiful Visitor Center, newly renovated, and wonderful exhibits that will help us to tell the stories of Pullman, and also help people understand how important Pullman was to the labor rights movement, to railroad transportation and also to the civil rights movement and urban planning."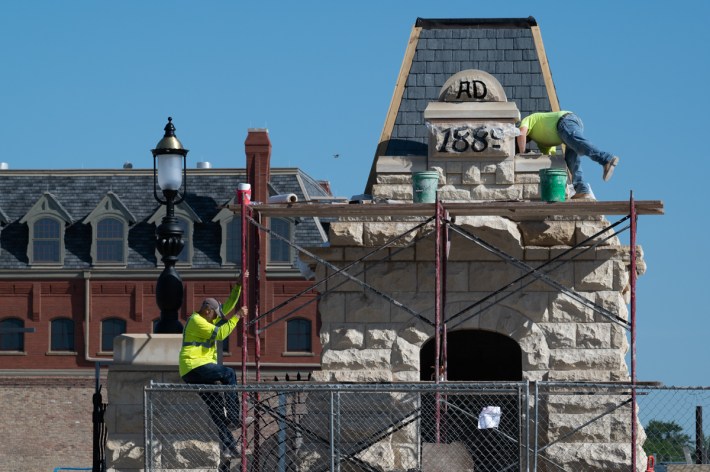 The Pullman neighborhood was made a national monument in 2015 by President Barack Obama in a proclamation that made it part of the National Park Service. Obama said the neighborhood "tells rich, layered stories of American opportunity and discrimination, industrial engineering, corporate power and factory workers, new immigrants to this country and formerly enslaved people and their descendants, strikes and collective bargaining."
At the newly opened clock tower building, visitors will be told the history of the Pullman company, originally established by industrialist George Pullman, during guided tours. Tours will also be given on the first floor of the Hotel Florence — named for Pullman's daughter — which served his business partners and later opened to guests. 
Three rail cars built by the Pullman company will also be on display.
The weekend will see a slew of other events and exhibitions, including concerts, open houses and walking tours.
"There are some people here who have been working for decades to preserve these historic resources and have worked really hard to get the attention of the National Park Service and get the Pullman area established as a national monument," Gage said. "Many, many organizations and individuals have been working towards this for many years."
Chicago's First Planned Industrialist Community
This weekend's visitors will learn the story of Pullman, how it came to be and the community's importance in American labor rights and civil rights history. Joseph Szabo, president of the Historic Pullman Foundation, said the story is intrinsic to the threads holding together Chicago and the United States. 
"Pullman really does represent the American experience and these incredible stories of our American history, of the Industrial Revolution and the innovation that led our country, over a century ago, melded with these rich stories of how Pullman was transforming railroad transportation at a time when railroads were actually transforming our nation," said Szabo.
"Then [there's] the stories of social justice and economic justice. So it's the American experience, but also a critical part of Chicago's DNA."
It was Pullman's messy history that drew Mark Cassello to study the community during graduate school — and to move there in 2013.
"There was just a lot of dimensions to the story that were really interesting to me, the aspiration for a better world, George Pullman trying to create a capitalist utopia and failing, and then the story of the workers organizing, to try to fight for better wages and working conditions for the next 50 years or so, since the Pullman company was founded," Casselo said. 
The neighborhood began as a planned industrial community, one of the first of its kind. It was designed by engineer and industrialist George Pullman, who'd been known in Chicago in the 1860s because of work he'd done to solve sanitation problems. 
"He developed a system of jacks that helped to raise up the buildings so that sanitation systems — the sewer and water pipes — could be placed underneath the buildings, and he became very well known for that work and was very successful," Gage said.
Pullman, who was also becoming known for his signature sleeping railway cars, developed the community on about 4,000 acres near Lake Calumet. He wanted to house the workers making his rail cars near the factory.
"From the get-go, he had the current concept of having all of his factory operations co-located with not just a residential neighborhood, but an entire town that included schools and a hospital and a theater and a post office and retail operations," Gage said. "That was all part of his grand vision."
Pullman worked with architect Solon Spencer Beman to design the buildings the community would later become known for. Beman mixed English and East Coast architecture and designed buildings similar to Boston row houses. 
"It seems to me it would be the largest collection of architectural works by a single architect in a confined geographic region," Casello said. "… If you like Frank Lloyd Wright, for example, you have to drive all over the country to see his work. … But here you can come and see all of these Beman buildings in one location."
A recession in the 1890s led to decreased demand for rail cars. Pullman cut jobs, increased hours and lowered wages at his factory to keep costs low and increase profits — while rent and prices in town stayed the same. Pullman's workers struggled financially.
"They became frustrated to the point that they decided to go on strike," Gage said. "The American Railway Union supported this strike by initiating a national railway workers strike across the country, and this affected the delivery of mail across the country."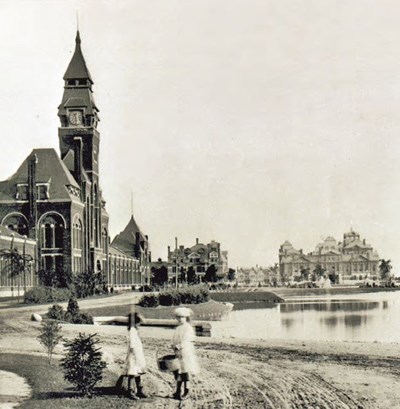 President Grover Cleveland sent troops to end the 1894 worker's strike. Pullman's cars were cut from railway lines and conflicts between troops and workers led to deaths before the strikes stopped.
The courts sided with railway owners, but Pullman's reputation among his community was tarnished.
In an effort to smooth things over, Cleveland and Congress passed legislation that established Labor Day, honoring workers.
Visitors will learn about that history — and another key part of Pullman's history: The story of the Brotherhood of Sleeping Car Porters, the first Black labor organization recognized by the American Federation of Labor and Congress of Industrial Organizations. 
"One of the challenges for visitors coming to Pullman is that it's a complex and layered history, and so people might come and only hear the story of the architecture or the technical achievements or Pullman as a company," Casello said. "But they might not hear about the Pullman Porter dimension of the story who were so fundamental to the company's success."
George Pullman had employed Black workers, recently freed former house slaves, as porters for his luxury, sleeping railway cars. These workers contributed significantly to Pullman's company, as porters were exclusively Black men and made up nearly half the Pullman company workforce by 1937. But Black workers weren't represented by the American Railway Union and didn't receive the same benefits or pay as their white counterparts.
Due to racial tensions, Black workers at the Pullman company also largely didn't live in the neighborhood, instead residing in nearby areas like Roseland, which, overtime, became majority Black.
In 1925, the workers formed the Brotherhood of Sleeping Car Porters with journalist and activist A. Phillip Randolph as their president. Its leaders worked for more than a decade to get certified and get a contract that afforded better conditions to workers.
"A. Philip Randolph was a very effective leader" who was able to convince President Franklin D. Roosevelt to integrate the defense industry and armed forces, said Mike Shymanski, a retired architect and urban planner, former Historic Pullman Foundation and longtime Pullman resident.
Randolph later lent his expertise to the Civil Rights movement by providing the plan for the March on Washington for Jobs and Freedom in 1957.
"The Brotherhood of Sleeping Car Porters is a very good example of effective organization, dedication, hard work and pursuing the promises of America relative to race and economics," Shymanski said.
With so many things to learn about Pullman, Szabo hopes visitors develop an appreciation for this piece of Chicago history. 
"People may be aware of one of those stories, right?" Szabo said. "But hopefully that attracts them to come learn more about one story, and then they become captivated by, you know, a second or third or, or even all four stories and return to learn more, and more and more, because it's, it's our nation's history. It's Chicago's history."
'I Live In My House, But Pullman Is My Home'
For some Pullman residents, the opening of the clock tower provides a chance at a new future for the neighborhood. 
The event means a lot to Marilyn Gartelmann Quiroz and Alfonso Quiroz, who have lived in the neighborhood their whole lives.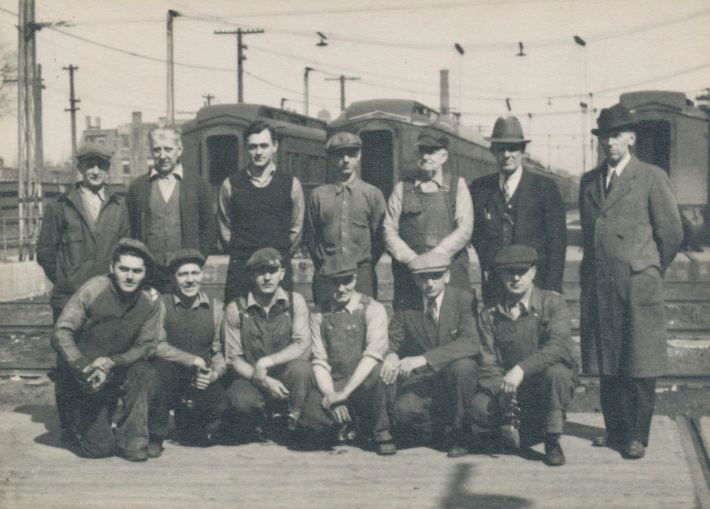 Gartelmann Quiroz's family had a long history with the Pullman company. Her aunt, Rose Szczerbiak, cleaned bombs for Pullman during World War II, when the company created wartime equipment. Gartelmann Quiroz's great-uncle, Carl Gartelmann, was a supervisor at Calumet Repair Shop and became a Pullman company executive in 1906.
Gartelmann Quiroz herself worked at the Hotel Florence, where her husband's mother, Elena Rodriguez Quiroz, cleaned rooms during the '40s and '50s. And Alfonso Quiroz worked for Pullman-Standard Co. for 24 years, building its famed railroad cars.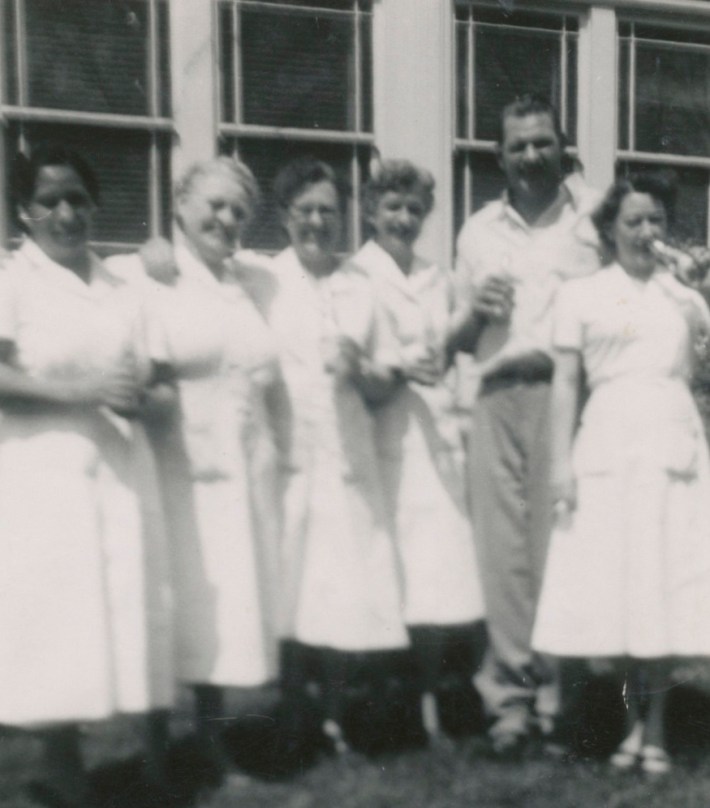 Alfonso Quiroz saved items from his time working at the company — including an old workers' apron, keys and building blueprints — and they will be on display this weekend. His supervisor wanted to throw them out, but he thought they were important to save.
"They scrapped everything, and it was really sad to see all these artifacts being thrown away," Alfonso Quiroz said. "For myself, I'm glad I brought them home.
"… Hopefully it will bring back memories and good history about Pullman with a lot of our railroad artifacts and blueprints and other history that people should know."
The couple's son, Nino Quiroz, said it means a lot to know the clock tower building will now be permanently open.
"There's been so many stops and starts in terms of the renovation of the neighborhood and getting real recognition as a national monument," Nino Quiroz said. "They would get started, and then something would stop. So this is a huge milestone, for a lot of these people who trace back their history in this neighborhood a hundred years, and so Labor Day weekend is going to be a very, very special weekend for them and for generations of our family." 
Other residents — Mike Shymanski, who has lived in Pullman with his wife since 1967 — were drawn to Pullman by its architecture.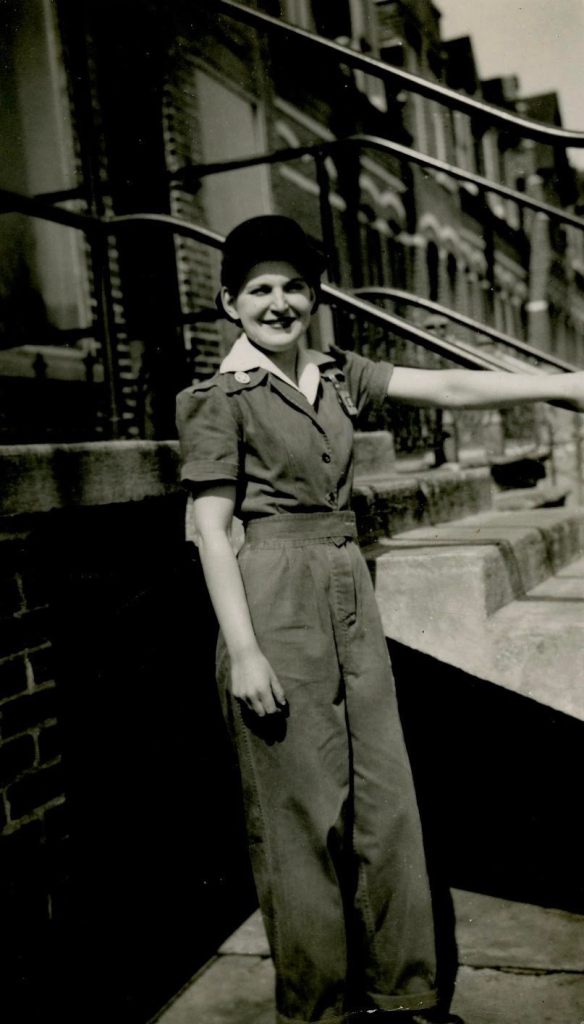 "The town planning was done in a manner that facilitated diversity of all different income levels," Shymanski said. "And it has a very strong physical neighborhood identity, but also, the organizations, like the Pullman Civic Organization, gives it a very strong social, and civic identity."
For Joseph Szabo, this is only the beginning of what can be done in Pullman. Though he doesn't live there, his experience conducting trains there as a young man and now working for the Historic Pullman Foundation has tied much of Szabo's life to the neighborhood.
With most of the property in Pullman owned by the Illinois Department of Natural Resources, planning will need to happen for how best to renovate and reopen many other notable buildings, Szabo said.
"There remains a lot of work to be done," Szabo said. "The park is projected to attract more than 300,000 visitors a year. And so there's clearly going to be both the need and … the business opportunities for restaurants and hotels and coffee shops and the other types of amenities that tourists are going to be looking for."
Szabo thinks it will require local groups, the state and the National Park Service working together to create a master plan for Pullman's success — but Pullman can become one of Chicago's top tourist destinations. 
"It clearly is worthy of that," Szabo said. "I think that that is an achievable goal, and an appropriate goal. But it's going to take a lot of hard work, a lot of coordination in these next steps to make sure that we can all coalesce together to allow all the four stories of Pullman told by all the different partners, the opportunity to really thrive."
Cassello hopes there will be less of a focus on adding buildings and fixtures and instead a move toward restoring and maintaining what's already in the community.
"I think it'd be great if people came to Pullman, 50 years from now, and they could walk down the street and see slate roofs as they were in 1880, the brick restored, the original windows, and really be transported back in time," Cassello said. 
"What I don't want to see is some of the historic buildings torn down and replaced with modern condominiums or infill buildings shoved, that we're not here historically in the historic core of north and south portions of Pullman." 
It will take time. The presidential proclamation that made Pullman a landmark district in 2015 dictated a management plan be developed three years after the proclamation date.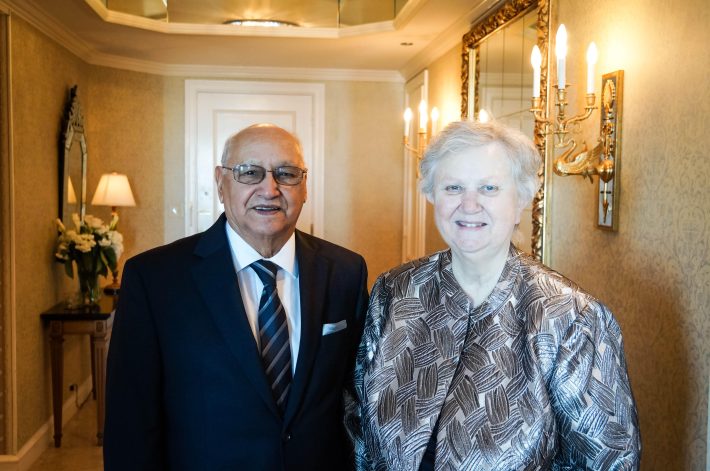 But that process faced delays and only got off the ground this year, Cassello said.
"We're about three years late in getting the management planning process really rolling, but that's going to be starting next year," he said. "That's when you start really making a vision of what this place is going to become in the next 20 years."
Whatever does end up happening in Pullman after Labor Day Weekend, residents like Marilyn and Alfonso Quiroz will be there to stay. They plan to spend the rest of their lives in the neighborhood.
"It's all amazing," Marilyn Gartelmann Quiroz said. "I don't really know how to explain the feelings that I have, myself, about Pullman.
"But I do like to tell everybody that I live in my house, but Pullman is my home."
Subscribe to Block Club Chicago, an independent, 501(c)(3), journalist-run newsroom. Every dime we make funds reporting from Chicago's neighborhoods.
Already subscribe? Click here to support Block Club with a tax-deductible donation. 
Listen to "It's All Good: A Block Club Chicago Podcast" here: