WICKER PARK — Independent businesses in Wicker Park and Bucktown are bracing for winter and asking shoppers to choose them instead of retail chains and Amazon.
From rising coronavirus cases and tighter restrictions to a lack of federal aid to neighbors opting to do holiday shopping on Amazon, a confluence of factors are creating a perfect storm for small businesses already on the brink of closure, said Pamela Maass, Wicker Park Bucktown Chamber of Commerce director.
The situation is dire for many, including businesses that have been around for more than 15 years, Maass said.
While the chamber does not have current data on how many businesses have closed due to coronavirus, longtime neighborhood businesses Futurgarb and Nature Yoga Sanctuary have already closed due to the pandemic.
RELATED: Longtime Wicker Park, Bucktown Small Businesses Honored By Chamber
Maass predicted many more will close if neighbors continue choosing Amazon or big box stores over small businesses.
"If you're scared, then do something about it," Maass said. "If that's something you fear, actively take a step today to make sure you're supporting a small business. Step up now while there's still time."
Pandemic Accelerated Stressors Facing Small Businesses
Many factors contributed to slower sales this year, Maass said, but some issues existed pre-pandemic.
Neighbors' reliance on online shopping has been a destructive force for several years, Maass said. As property taxes rise, so do commercial rents. The landlord-tenant relationship is further strained as more corporate "out-of-state" developers buy property in the neighborhood, Maass said.
The initial March shutdown dealt a swift blow. Then, just as businesses began to reopen in early June, widespread looting rocked the neighborhood, affecting more than 40 businesses, including some family-owned shops such as Alexandra Marks Jewelry at 1747 W. Division St.
RELATED: Wicker Park Shops Destroyed By Looting: 'It's Total Destruction … I Just Want This To Stop'
The morning after the looting, neighbors showed up in droves along Wicker Park's commercial corridors, dust pan and broom in hand, to clean up sidewalks and business storefronts.
Maass said she hopes the pride neighbors felt that morning will be translated into an effort this fall and winter to shop local.
"When you felt terrible for that business down the street that you love … think about it before you click," she said. "That purchase is just as painful and damaging to that small business as something like what we saw earlier this year."
RELATED: Neighbors Clean Up Wicker Park, Bucktown Following Looting Of At Least 40 Businesses — Including Family-Owned Shops
While the federal Paycheck Protection Program provided some relief, many business owners have since depleted those funds and congressional efforts to pass another relief bill failed.
Una Mae's, a clothing and gift store at 1528 N. Milwaukee Ave., has been in business since 1997. While the store was not looted, the lack of foot traffic and closing of other businesses has affected sales.
Many of the store's regular clientele are service industry workers, who have been hit hard financially by the pandemic, said Nick Johnson, longtime employee and product buyer. The store has scaled back its clothing and apothecary inventory.
"Our volume is based on turnover. Once it's gone, it's gone. We had to eliminate that a little bit," he said. "If we'd brought in what we normally brought in for a season, that would be scary."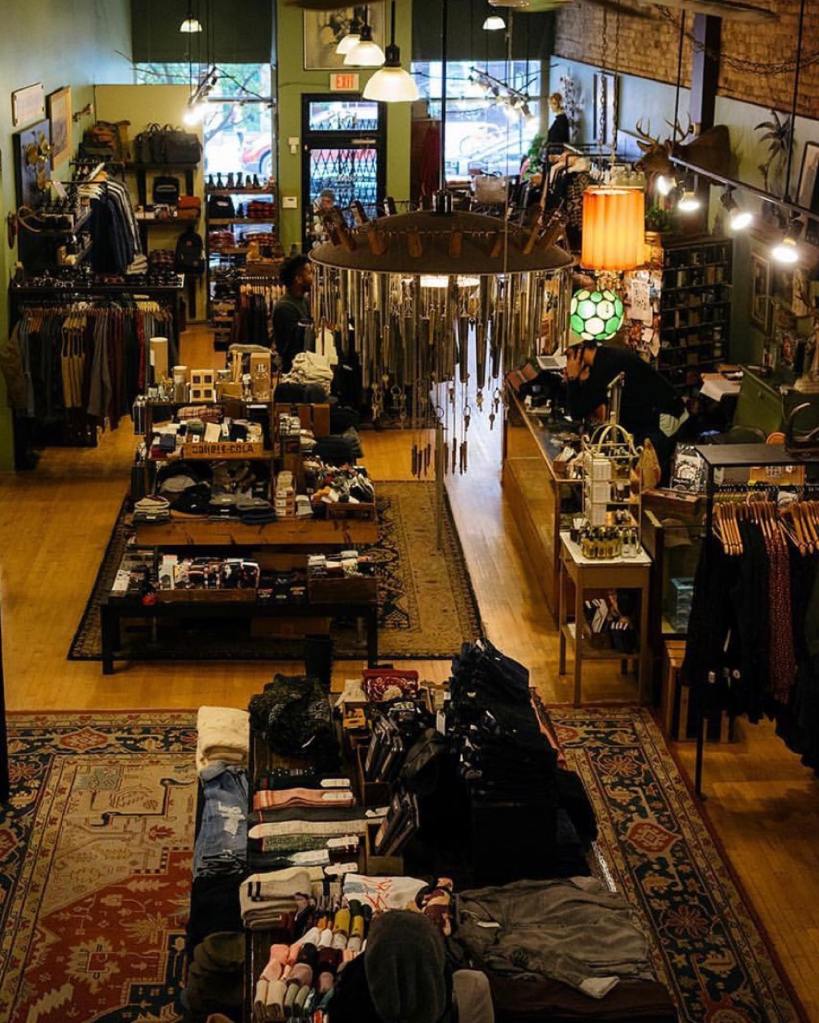 Wicker Park and Bucktown's commercial corridors are popular among tourists, and businesses sometimes get a boost during street festivals. As events were canceled and tourism slowed immensely, "walk-in" business died down, Maass said.
Ninel Pompushko is the co-owner of T-Shirt Deli, 1739 N. Damen Ave. The Bucktown custom shirt business celebrated its 17th anniversary Sunday.
Sporting events and festivals are a huge source of revenue for the business.
"Summer is our busiest time," she said. "Companies make shirts for Pride … for South by Southwest. People weren't doing that this year."
The business adapted by filling lots of coronavirus- and election-themed orders. There's been a trend of employers ordering morale-boosting shirts to send to staffers working at home.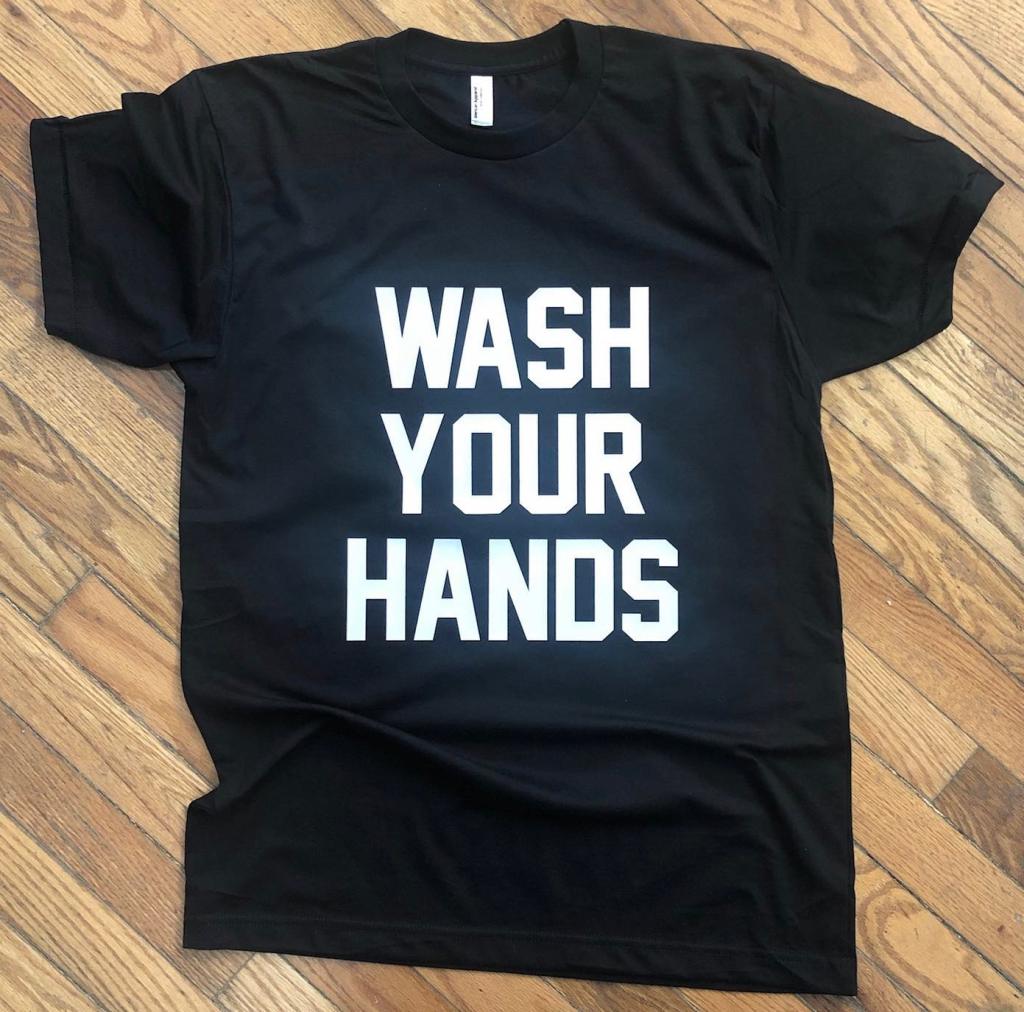 Still, people need to continue shopping local if they want to see their favorite businesses survive, Pompushko said. Over the past 17 years she's seen independent businesses disappear from Damen Avenue between the six-corner intersection and the Bloomingdale Trail.
Even the chains that replaced those small businesses are leaving, she said, pointing to Marc Jacobs and David's Tea.
"We're not gonna be around if we don't have business," Pompushko said. "We won't be here if everybody goes to Amazon. That's across the board. If everyone goes to Home Depot, we won't have little hardware stores."
While the holiday season is typically the busiest for retail storefronts, the January-April period is often the slowest, Maass said. That's true for retail storefronts along the Division Street commercial corridor, where Wicker Park meets West Town.
Maximizing profits in the next two months will be critical for Neighborly, an independent gift and art store at 1909 W. Division St. The store is a local "umbrella" as it sources items from 65 local artists and makers, owner Jenny Beorkrem said.
"For the most part it's kind of a do-or-die situation for small businesses," Beorkrem said. "Retail is a fourth quarter game. We kind of survive on the fourth quarter."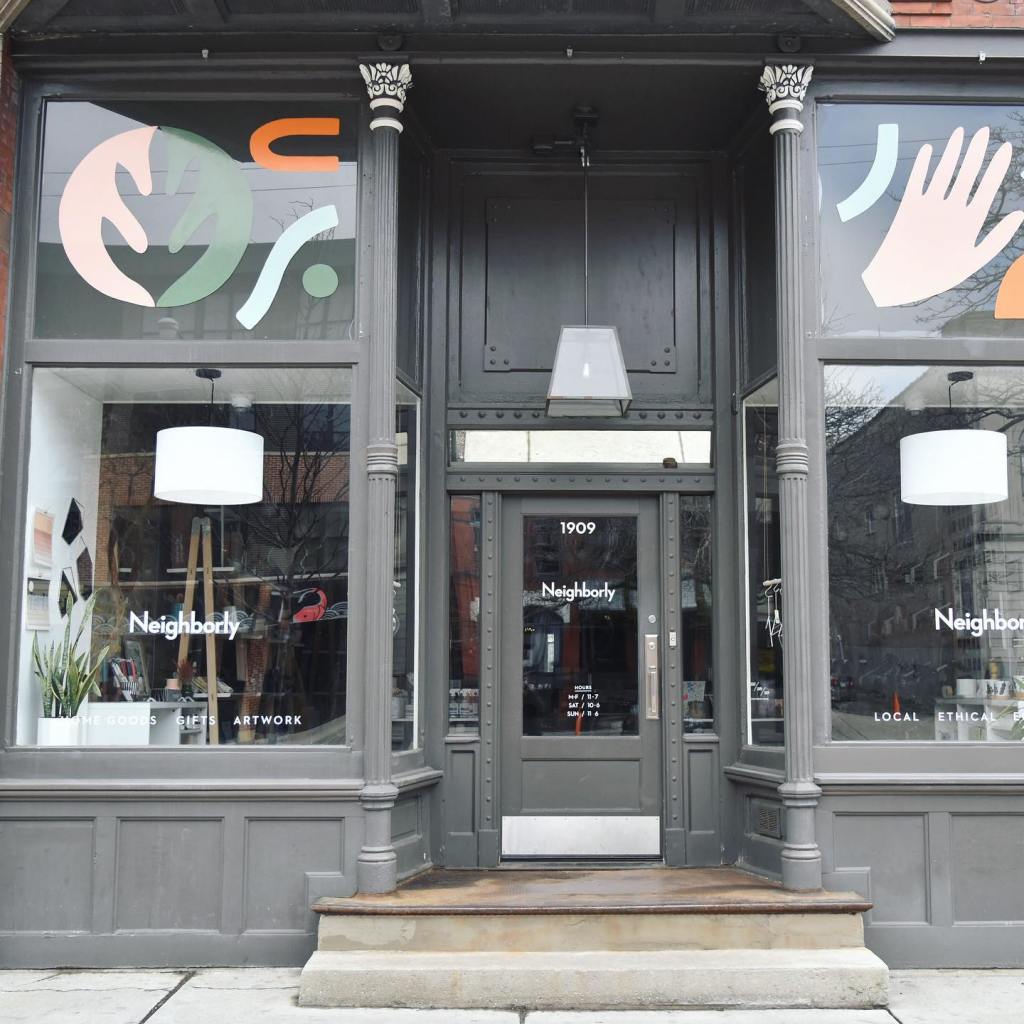 Sales have slowed in recent weeks at One Strange Bird, a craft, jewelry and gift store at 2124 W. Division St. Without the warm weather, owner Emily Gloekler can no longer do outdoor painting and craft classes, which was a helpful source of revenue this summer.
While business has slowed, Gloekler anticipates a post-Thanksgiving rush. Given the new 25 percent indoor capacity limit from the state, Gloekler said it would be helpful if customers ordered online or tried to get their holiday shopping done early.
"I haven't even thought about my own Christmas shopping, to be honest," she said. "I feel like we're all in this time warp and suddenly Christmas will be upon us. … It would be amazing if people could start shopping early and plan it out."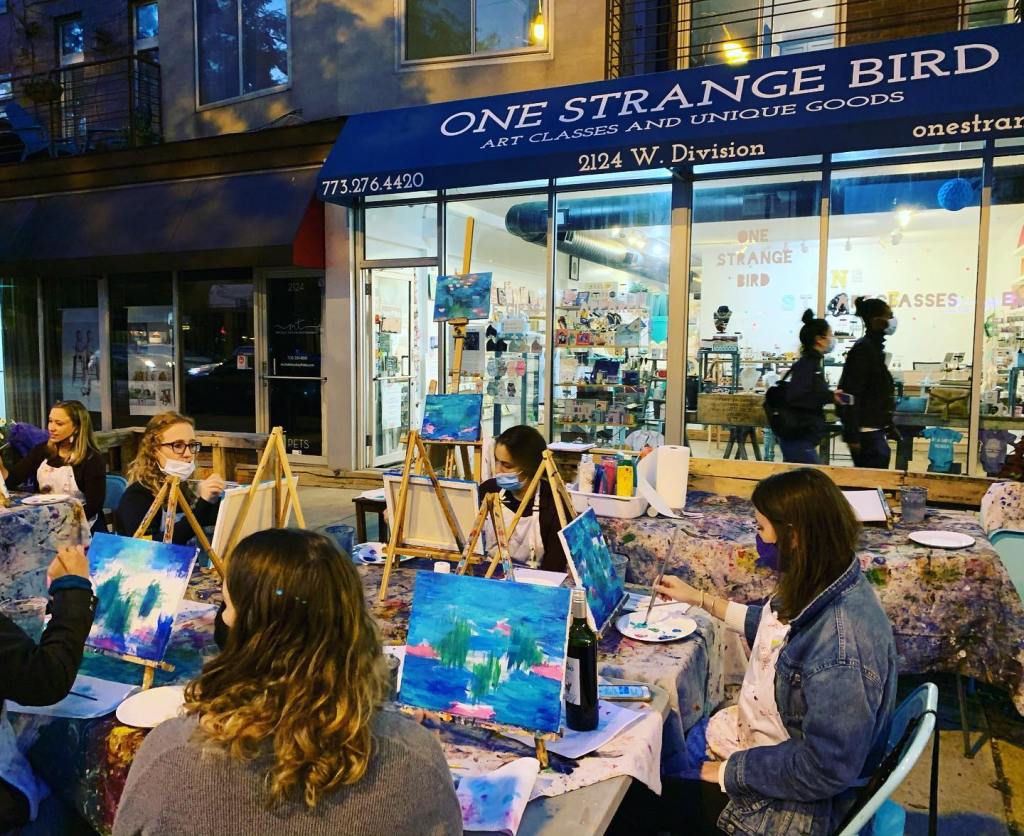 There's another a way neighbors can help small businesses without spending a dime, Maass said: Do your part to avoid another shut down.
"Most businesses have blatantly said at this point, 'There's no more sugarcoating it. If there's another mandatory stay at home order, that's it,'" she said.
Learn more about the Wicker Park Bucktown Chamber of Commerce's programs to assist small businesses here.
Are you the owner of an independent business in Wicker Park, Bucktown or West Town? Share your story by emailing hannah@blockclubchi.org.
Subscribe to Block Club Chicago. Every dime we make funds reporting from Chicago's neighborhoods.
Already subscribe? Click here to support Block Club with a tax-deductible donation.