WICKER PARK — Another longtime Wicker Park business has closed because of the coronavirus pandemic.
Nature Yoga Sanctuary, 2021 W. Division St., closed last month after 16 years in the neighborhood.
Owner Nicole Sopko, known as Gopi Om by fellow yogis, said closing the business was a "necessary financial decision."
The studio barely broke even before the pandemic, and summer is always her slowest season, Sopko said. Attendance in virtual classes dropped and soon the studio saw less than half its typical income.
"It wasn't even a decision. … It was recognizing a reality that we're not gonna make it through the summer," she said. "I work another full-time job. I don't make money from Nature. I do it because I care about it. It just got to be like … this is not sustainable anymore."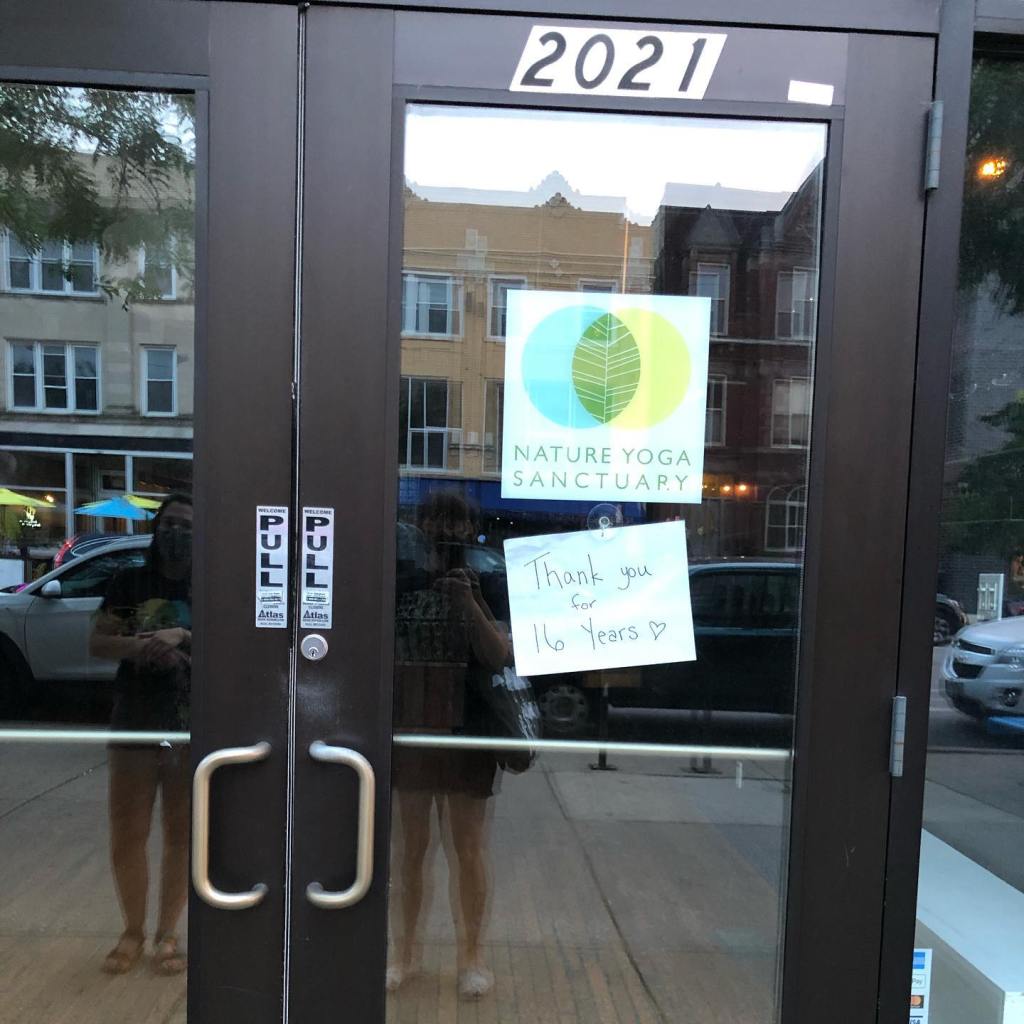 In addition to Sopko, Nature Yoga employed one other full-time teacher and about 20 part-time teachers. Sopko took over the studio four years ago after owning another studio in Oak Park.
Since announcing Nature Yoga's closing, Sopko said she's received many messages of support and gratitude.
She attributed part of Nature Yoga's success to a core philosophy that teachers — particularly white yogis — should teach only what they've been given permission to share while respecting yoga's tradition as an "indigenous knowledge system native to India."
Sopko said she teaches only what she's learned through her guru over the past 15 years.
"It's good to know that Nature has meant so much to people for so long," she said. "I hope people continue to support the kinds of businesses that they want to see in their communities. … If our closing can help keep another independent yoga center alive, maybe that's worth it."
While the physical studio has closed, Sopko said she will continue Nature Yoga's virtual teacher training program. The spring virtual session had six students and the fall session can take up to 20, she said.
The fall program will meet a total of eight hours weekly on Thursday evenings and Saturday mornings from October-March.
Sopko said she will offer scholarships covering between 25-75 percent of tuition to applicants who are Black and Indigenous people of color (BIPOC) as well as applicants who are nonbinary or members of the LGBT community.
Learn more online.