WICKER PARK — Looking for something fun to do this weekend that includes social distancing, supporting local businesses and live music?
Check out Disco Bodega, a new grab-and-go idea at Debonair Social Club, 1575 N. Milwaukee Ave.
Disco Bodega will sell cocktail kits from Debonair, records from Dorian's, dinner kits from No Bones Beach Club, cold brew coffee from Finom, fresh cut flowers, Hydrocanna CBD products and locally made art.
Like a true New York City bodega, the shop will also offer an array of household supplies, including toilet paper.
Safety protocols like social distancing, limiting one's time in the shop and no public restrooms will be enforced. Guests are required to don face masks or a protective face covering. Booths inside the bar are arranged in a horse-shoe shape, so customers will walk in one-way traffic — another safety precaution.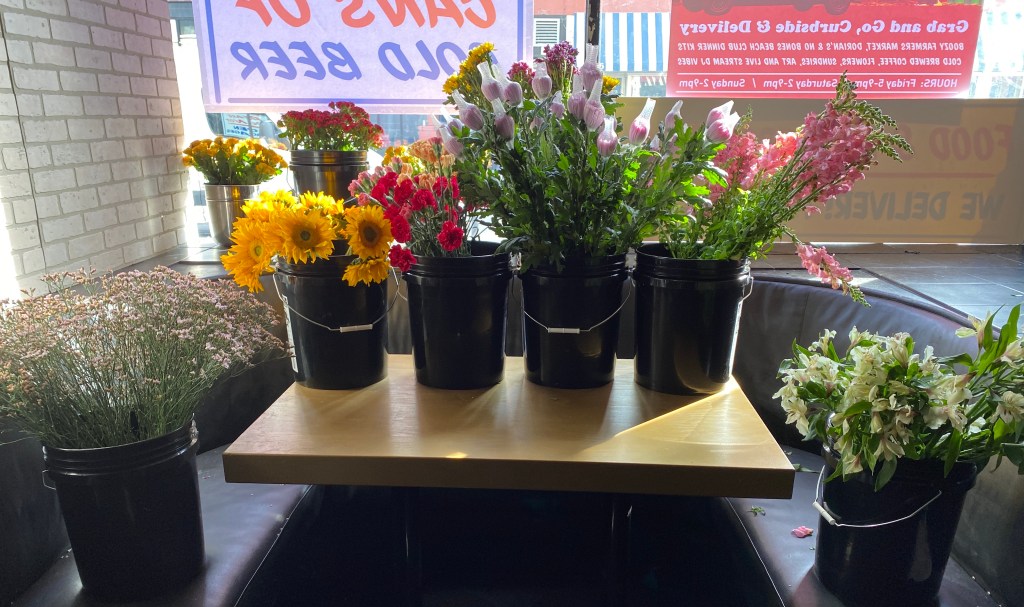 Located at the base of the Flat Iron Arts Building, Debonair Social Club opened 14 years ago.
Debonair owner Steve Harris has lived in the Wicker Park and Bucktown neighborhoods for 20 years.
With Disco Bodega, Harris said he is able to bring back a handful of employees he previously had to furlough because of the shutdown. He hopes to eventually be able to bring back all 14 of his employees.
Entertainment venues and bars were the first to close and likely will be the last to reopen, Harris said. Debonair is known for late night DJ sets and tightly packed crowds.
RELATED: First To Close, Last To Open: Will Chicago's Independent Music Venues Survive The Coronavirus?
For now, he said, this bodega will support his business. It will also support other small Wicker Park businesses, like Dorian's and No Bones. And it gives neighbors something fun yet safe to do on the weekends.
Harris said before the shutdown he mourned the loss of other longtime neighborhood venues, like Double Door and Tavern on the Corner. During COVID-19 he's said goodbye to neighbors Links Taproom and Toast.
RELATED: Toast Closing Bucktown, Lincoln Park Brunch Spots: 'I Am Grief-Stricken'
"My heart and soul is in these neighborhoods and there's a lot of closed businesses," he said. "I hope that we can survive this pandemic. Debonair, we're one of the old mainstays. … All I've ever done in my time, in my career, is I throw the party. … People are going out for walks now. … In that respect they could literally take a walk through Debonair."
Hours of operation for Disco Bodega are 5-9 p.m. Friday and 2-9 p.m. Saturday and Sunday. The bodega will open through the duration of the shutdown.
Discounts on select items will be provided to people who work in the hospitality industry.
In a rush? Orders can be placed online via Tock or by calling the bodega at 773-227-7990.
The bar is also accepting donations for the staff's GoFundMe fundraiser.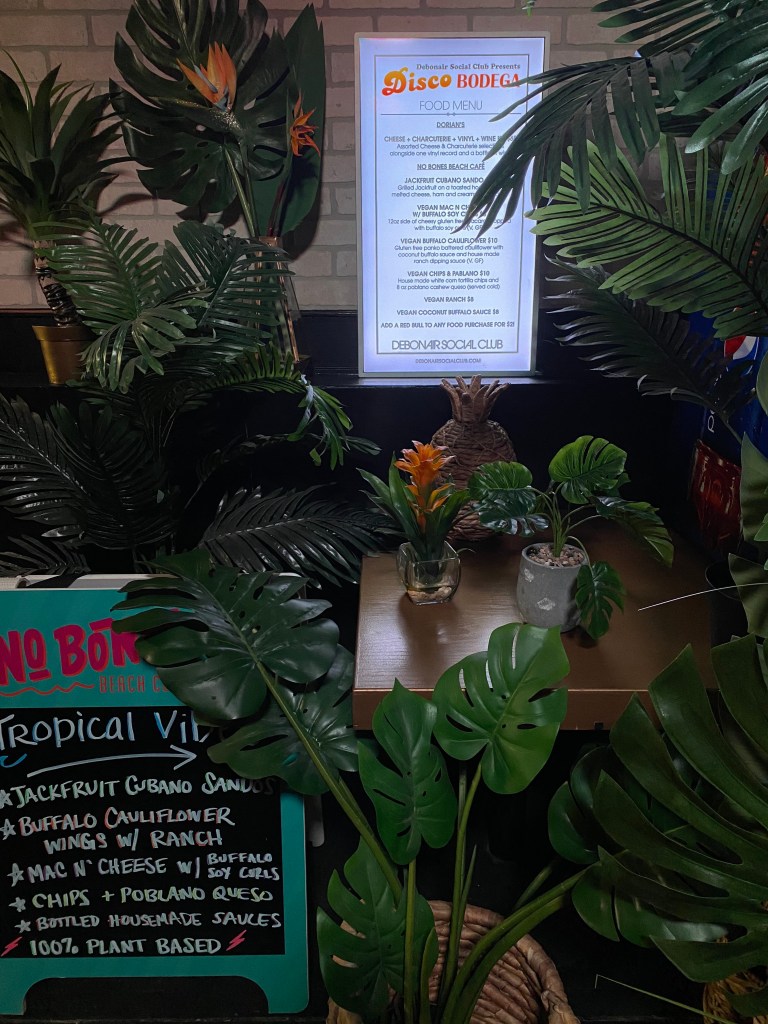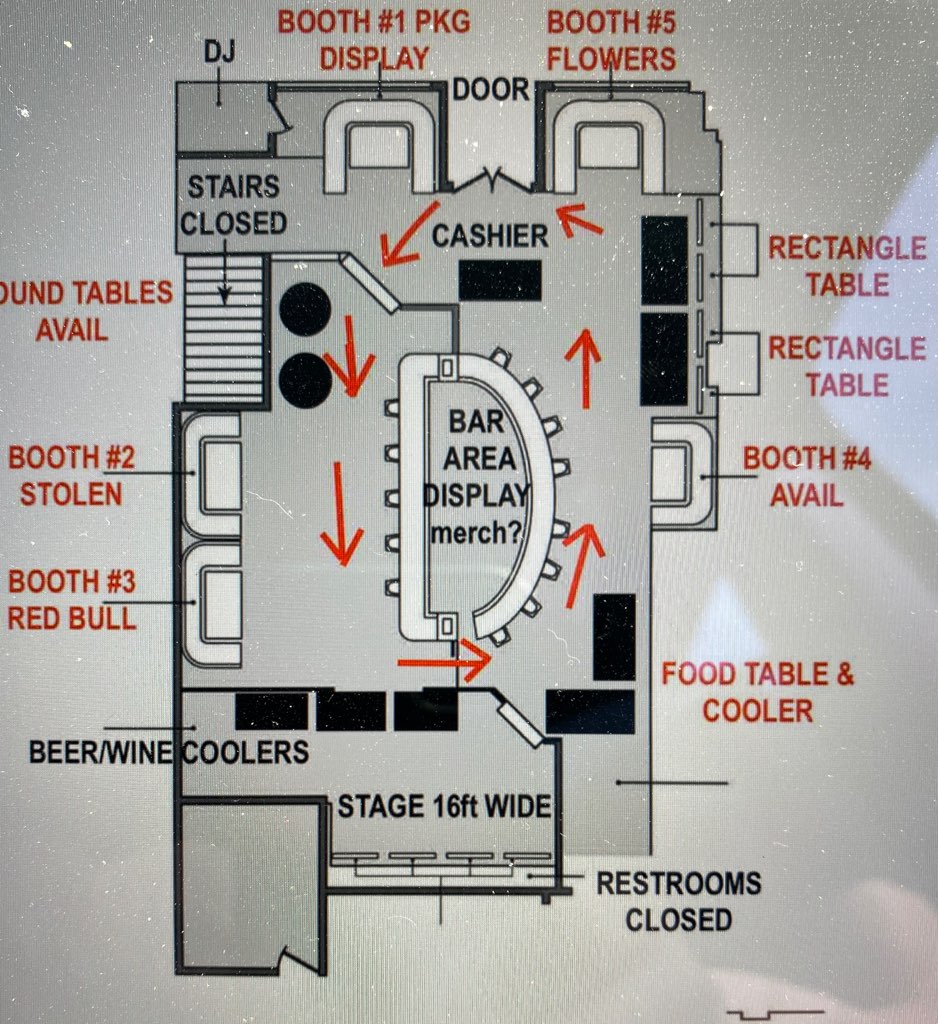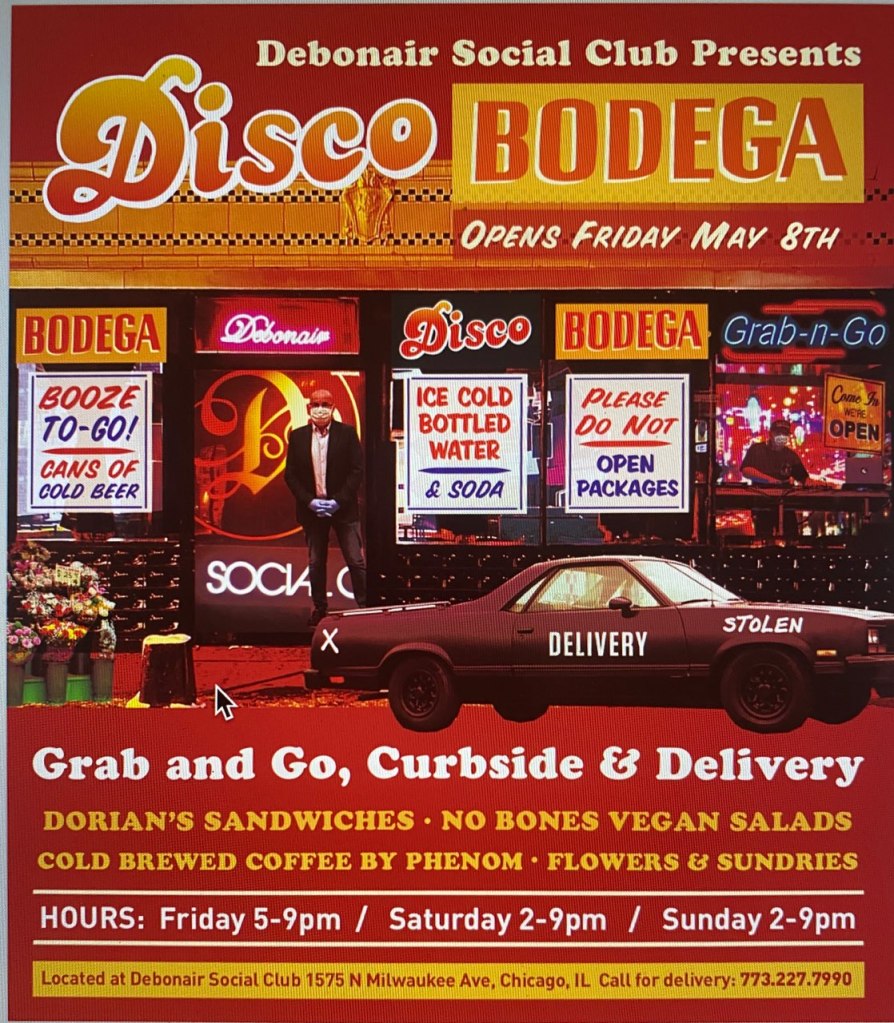 Know of a business permanently closing in Wicker Park, Bucktown or West Town as a result of the COVID-19 pandemic? Let us know by emailing hannah@blockclubchi.org. 
Block Club Chicago's coronavirus coverage is free for all readers. Block Club is an independent, 501(c)(3), journalist-run newsroom.
Subscribe to Block Club Chicago. Every dime we make funds reporting from Chicago's neighborhoods.
Already subscribe? Click here to support Block Club with a tax-deductible donation.