LOGAN SQUARE — The tables and chairs that once filled Fat Rice's dining room are in storage. They're not needed anymore.
The dining room is now lined with shelves stocked with Asian pantry items like gluten free oyster sauce and shrimp chips. There are long tables in the middle for packing up to-go meal kits.
This is Fat Rice reimagined in the time of coronavirus.
Owners Abe Conlon and Adrienne Lo have transformed their award-winning Macanese restaurant at 2957 W. Diversey Ave. into a general store offering to-go meal kits and grocery items.
"Fat Rice is not coming back how it was. The definition of a restaurant is changing. We're just redefining what a restaurant is," Conlon said.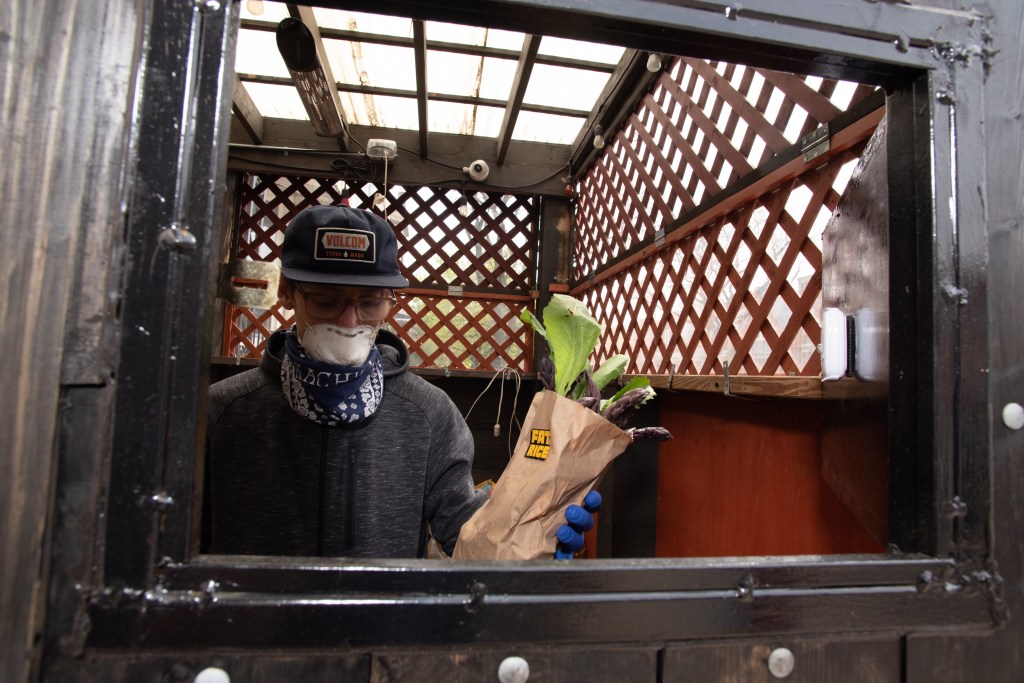 So far, the new business, called Super Fat Rice Mart, has been a hit among locals, according to the owners.
The first week they sold 200 Super Value kits and 75 mystery bags. This weekend they're coordinating pickup for the same number of kits and bags.
"Sales have been very good. There's been amazing support," Conlon said, adding that Logan Square neighbors have been especially supportive.
The owners started off offering meal kits with the option to add on signature Fat Rice dishes and other dishes featuring local farm vegetables.
The owners' signature kit, the Super Value Cook Kit, feeds two adults for breakfast, lunch and dinner over two days. The $99 kit includes all of the ingredients to make the meals, as well as step-by-step instructions "to cook the same dishes served at the restaurant, only now from the comfort of home."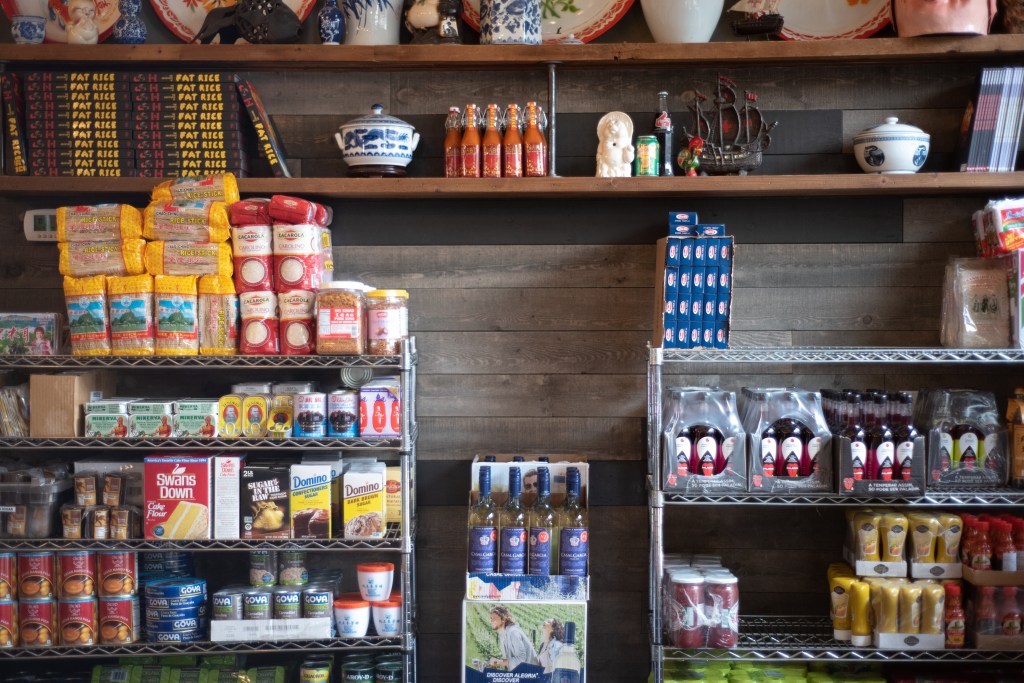 Now customers can get meal kits with the option to add on take-and-bake pastries from the Fat Rice bakery like the guava and cheese bun, Ceylon snickerdoodle and Macau rice krispie treat. The owners are also now offering more meal kits at different price points, including the new Super Mystery Box, featuring three recipes with local farm vegetables. All kits must be ordered online.
What Fat Rice fans won't be getting anytime soon is a grab-and-go window.
"Were not, in the middle of the pandemic, gonna make pastries and then no one shows up," Conlon said.
"That's the other message we're trying to get across. Just generally moving forward there needs to be a higher value placed on food and food labor and not just when it's convenient."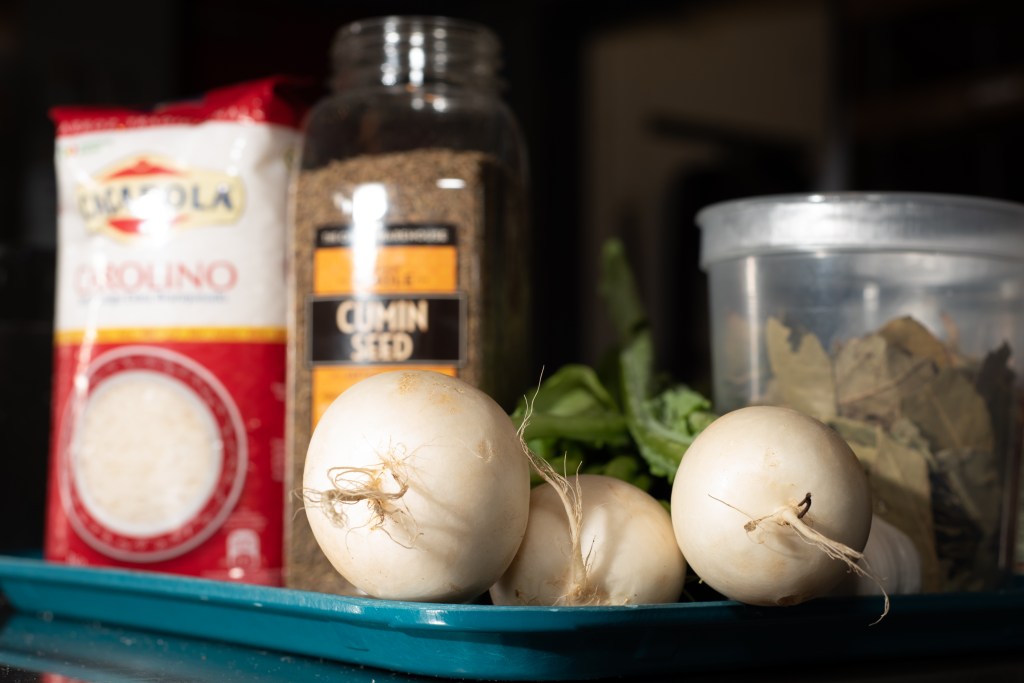 But this new model allows the owners to share their cooking in new ways.
Lo said the grocery selection is unique because it's a product of the years they spent shopping all over the city, from Devon Avenue to Chinatown, to identify the best grocery items.
"We've curated a grocery list we really like using," she said.
Lo said they're also posting cooking tutorial videos, including some using the kits they're selling.
Super Fat Rice Mart is "like a Voltron version of Fat Rice," Conlon said, adding, "We're still doing the same thing in different ways and in different times."
The owners shocked Chicago last month when they announced their plans to shut down the restaurant and open a general store in its place. Fat Rice was beloved by both foodies and locals alike. Conlon won a James Beard Award for Best Chef: Great Lakes in 2018.
Chicago wondered: Is this the future of restaurants?
Conlon doesn't have the answer to that question, but he does feel like there's hope in this new model.
"I'm excited for what the future could bring," he said. "We both feel like this could be a gentler version of what we used to do, which was work 80 hours a week, pull your hair out, not know if you're gonna make rent, worry if people are coming in, is it raining outside, is it too hot or the air conditioning breaks, the dishwasher doesn't show up. … There's a million variables."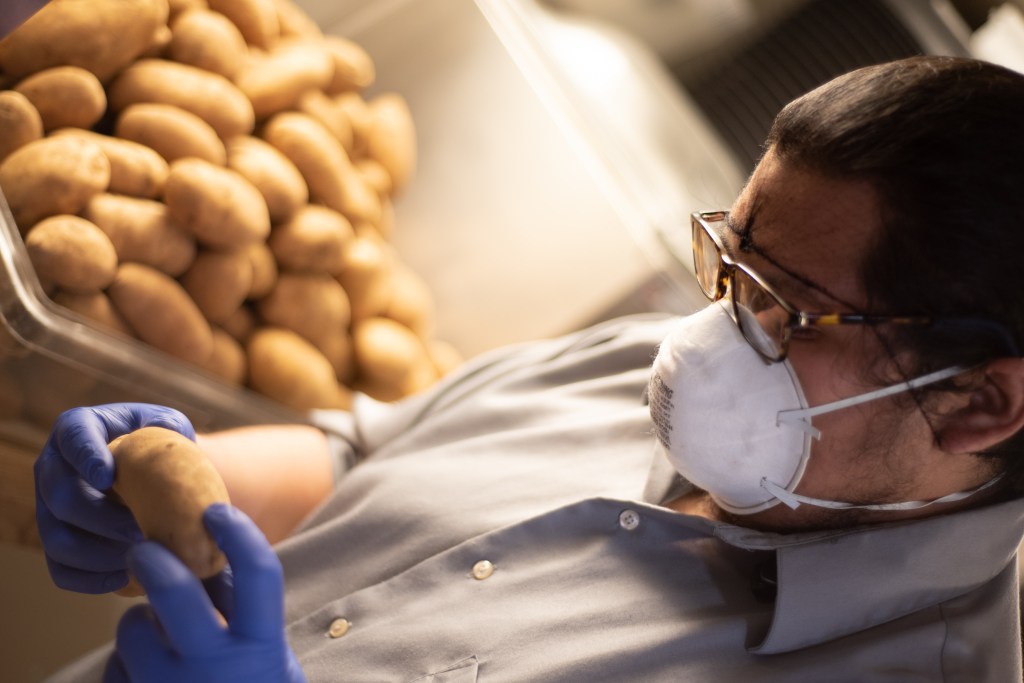 Conlon also sees this as an opportunity to grow and make the restaurant industry, which was beset with problems, better and more equitable.
"The restaurant model was broken. It was broken before the virus. With such slim profit margins and the amount of labor it took to make a from scratch restaurant run, it was nearly impossible. You couldn't pay people the wages they deserved," he said.
Block Club Chicago's coronavirus coverage is free for all readers. Block Club is an independent, 501(c)(3), journalist-run newsroom.
Subscribe to Block Club Chicago. Every dime we make funds reporting from Chicago's neighborhoods.
Already subscribe? Click here to support Block Club with a tax-deductible donation.